It's a bird. It's a plane. No, it's a flying jet ski? Yes, you heard that right. Allow me to introduce the Jetson ONE — a personal recreation air vehicle aimed at bringing short air travel to the masses.
The electric sky racer that puts you in the pilot's seat
This sleek, 190-pound vehicle is like no other, using eight electric motors and eight swappable batteries, giving you the same power as a Tesla – about 84 kWh.
It's kind of like a massive drone, but in this case, you sit right in the middle of the lightweight aluminum space frame and a carbon-Kevlar composite body, ready to take to the skies.
CLICK TO GET KURT'S FREE CYBERGUY NEWSLETTER WITH SECURITY ALERTS, QUICK VIDEO TIPS, TECH REVIEWS, AND EASY HOW-TO'S TO MAKE YOU SMARTER
On a full battery, you can travel for 20 minutes at a top speed of 63 mph and soar up to an altitude of 1,500 feet. It includes safety features like a "virtual cushion" for smoother landings.
The Jetson ONE is designed for novices
And here's the best part: The maker thinks you won't even need a pilot's license to fly the Jetson ONE. It's designed for novices and enthusiasts alike. Imagine the thrill of zipping through the air, feeling weightless as you navigate the skies.
How do you order a Jetson ONE?
Jetson Aerospace has already begun taking orders for the Jetson ONE, with deliveries set to begin in 2024. Now, let's talk price. For $98,000, which is roughly the same as a new Mercedes, you could be cruising through the clouds in your very own personal aircraft.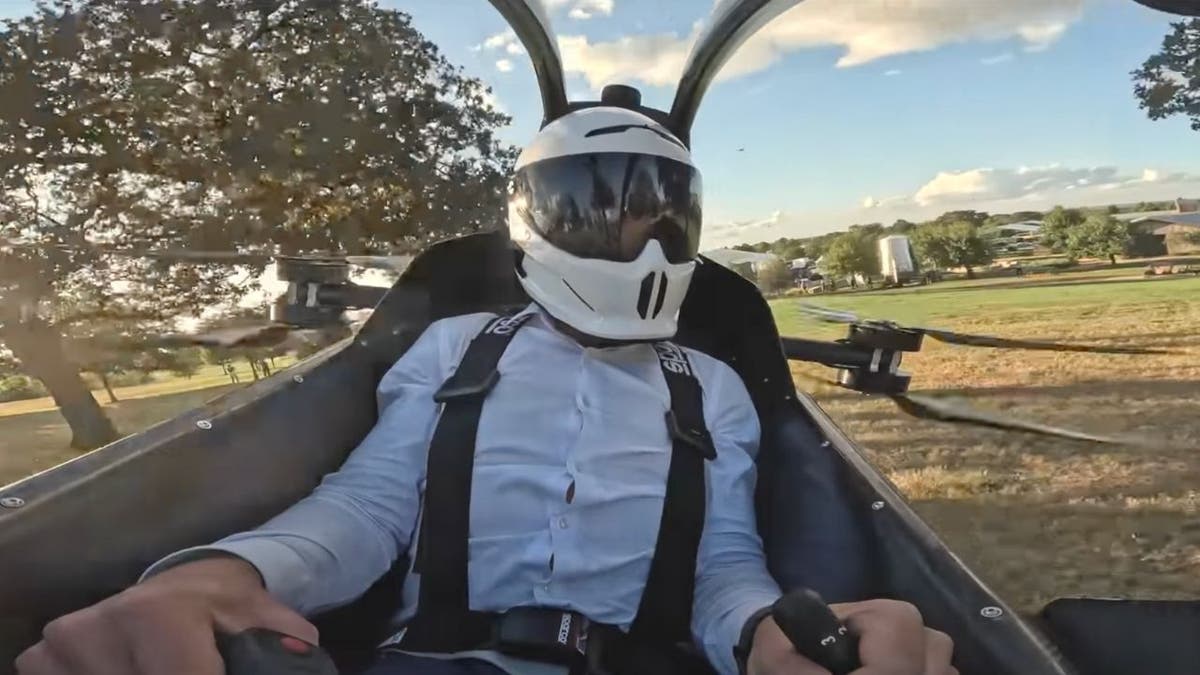 MORE: HYUNDAI'S NEW CAR MAKES PARALLEL PARKING A BREEZE
Kurt's key takeaways
Imagine zipping through the air, weightless, at 63 mph, soaring up to 1,500 feet. It's all possible with the Jetson ONE. The best part? No pilot's license is needed. For $98,000, you could be cruising through the clouds in your own personal aircraft by next year.
GET MORE OF MY SECURITY ALERTS, QUICK TIPS & EASY VIDEO TUTORIALS WITH THE FREE CYBERGUY NEWSLETTER – CLICK HERE
What futuristic mode of transportation would you most like to experience and why?  Let us know by writing us at Cyberguy.com/Contact.
For more of my tech tips and security alerts, subscribe to my free CyberGuy Report Newsletter by heading to Cyberguy.com/Newsletter.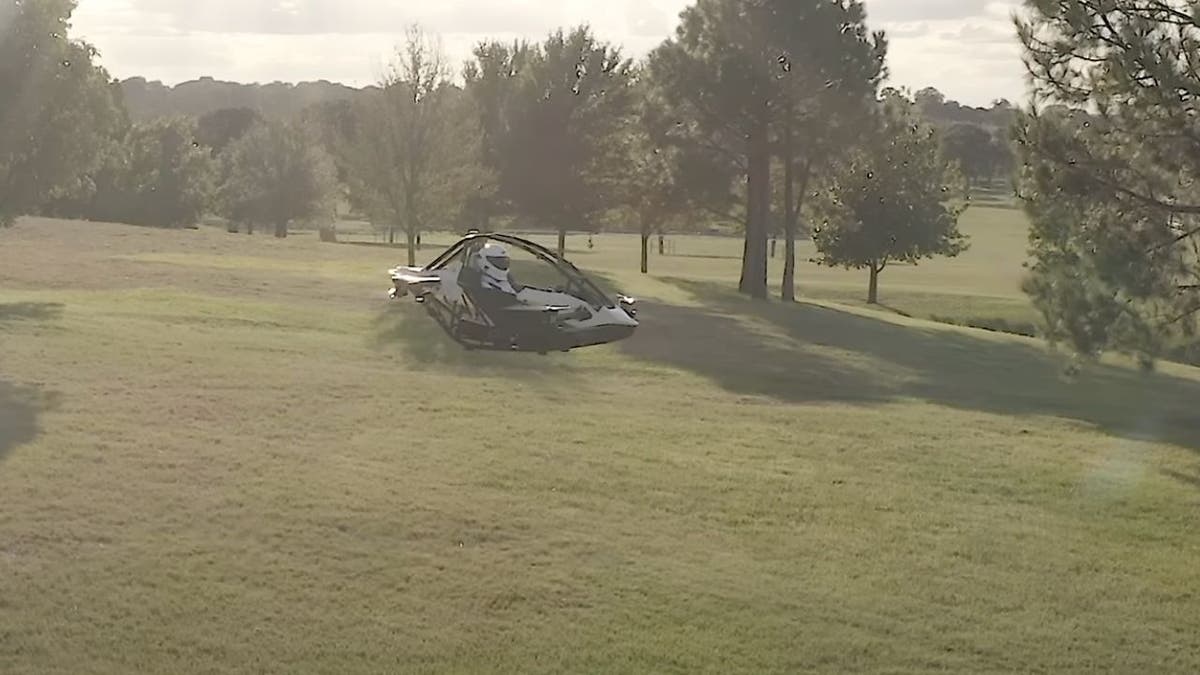 CLICK HERE TO GET THE FOX NEWS APP
Answers to the most-asked CyberGuy questions:
What is the best way to protect your Mac, Windows, iPhone and Android devices from getting hacked?
What is the best way to stay private, secure and anonymous while browsing the web?
How can I get rid of robocalls with apps and data-removal services?
Copyright 2023 CyberGuy.com. All rights reserved.