This content contains affiliate links. When you buy through these links, we may earn an affiliate commission.
It is a truth now, almost universally, if sometimes grudgingly acknowledged, that influential, perspective-shifting, genre-defining literature is not the bastion of white male authors it was once thought to be. From Murasaki Shikibu, author of one of the earliest novels, to writers like Ken Liu, who are carving out new niches in genre fiction, there can be no denying the colossal contributions of authors of color to world literature. But while authors like James Baldwin, Toni Morrison, Gabriel García Márquez, Salman Rushdie, or Kazuo Ishiguro are critically acclaimed and widely read, a lot of influential BIPOC authors, especially the early pioneers and those who situate themselves outside of the Western canon, do not get the recognition they deserve.
The interpretation of what is meant by "literary influence" is itself fraught with difficulty. When we think about influential authors on an international scale, our gaze is still very much Western. An author who has made tremendous contributions to the literature of their region or language can be easily passed over in the Anglocentric international context. Access to international readership via translations is often determined by an author's position in race, class, caste, or gender hierarchies. These caveats aside, there are scores of influential authors of color who deserve a wider readership. Let me introduce you to (or remind you of) some of them.
Rabindranath Tagore
Rabindranath Tagore is an iconic figure in the Indian subcontinent, especially among Bengalis, but from my personal experience with Western bookish circles over the past few years, I have found that he is not well known to the modern reader of international Anglophone literature. The first non-European recipient of the Nobel Prize in literature in 1913, Tagore's body of work consists of numerous collections of poetry, memoirs, letters, essays, novels, plays, and short stories. A clear-eyed humanism, a deep sense of wonder, and an acute awareness of his own fallibility, despite being one of the most well-regarded personalities of his time, shine in all his work. Poets and authors from all over the globe have counted him among their literary influences. The national anthems of two modern nations, India and Bangladesh, have been penned by him. Though Tagore wrote mostly in Bengali, his works have been widely translated and are available for your reading pleasure — I personally feel his Selected Short Stories are the best place to start.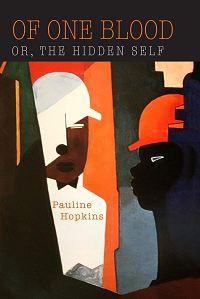 Pauline Hopkins
Pauline Hopkins, born in 1859, wrote Talma Gordon, considered to be the first African American mystery story, and Peculiar Sam; or, The Underground Railroad, A Musical Drama in 4 Acts, one of the first plays to be written by an African American author. She was an editor and regular contributor for the Colored American Magazine, a widely circulated African American literary magazine from the early 20th century. She wrote four novels, including Contending Forces: A Romance Illustrative of Negro Life North and South, Hagar's Daughter: A Story of Southern Caste Prejudice, Winona: A Tale of Negro Life in the South and Southwest, and Of One Blood; Or, The Hidden Self. In her novels, she uses elements of adventure, mystery, horror, and Afrocentric interpretations of history to explore openly and passionately the topics of racial and gender discrimination in America. Despite being an inventive, accomplished author and one of the leading intellectuals and activists of her time, her work gets nowhere near the importance that it deserves in the American literary canon.
Rosa Guy
Rosa Guy was born in Trinidad in 1922 and moved to the United States at the age of 7. She used her experiences growing up as an immigrant in New York to write stories for young adults. These stories that were extraordinary in their unflinching portrayal of difficult topics, including race, class, and gender discrimination, that were hitherto largely unexplored in literature for young people. Her best-known work is a trilogy of novels consisting of The Friends, Ruby, and Edith Jackson, which follows a group of young African American girls coming of age amidst unforgiving circumstances and finding strength in their friendships. Guy has also written acclaimed books for adults, including My Love, My Love: Or, The Peasant Girl, a Caribbean retelling of The Little Mermaid story.
Juan Rulfo
Juan Rulfo was a Mexican author, screenwriter, and photographer. His literary oeuvre is considerably smaller than the other authors discussed here, consisting of a collection of short stories, The Burning Plain (El Llano en llamas), and the novel Pedro Páramo. However, his influence on Latin American writing, and subsequently on world literature, is monumental. Prominent authors, including Gabriel García Márquez, Jorge Luis Borges, and Carlos Fuentes, count Pedro Páramo among the best novels of all time and an important literary influence. Despite being widely translated and well known in its home country and its ties to books as famous as One Hundred Years of Solitude, this book and its author do not receive the recognition they are due from English-speaking readers.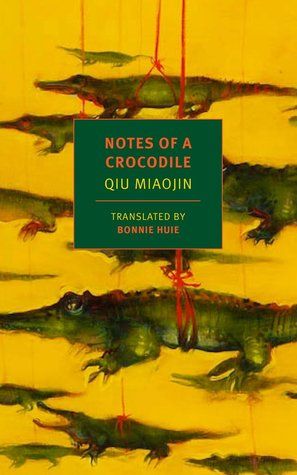 Qiu Miaojin
Qiu Miaojin, a Taiwanese author, was one of the most influential modernist authors of Chinese literature. Miaojin had written two novels, Notes of a Crocodile and Last Words from Montmartre, before she passed away at the age of 26 in 1995. The boldness and brilliance of her innovative prose, and her depiction of queer life in Taiwan in the 1980s, have influenced many authors that came after her. Notes of a Crocodile is an iconic and important book — so much so that the Chinese slang for lesbian is derived from the name of one of its characters.
Ngũgĩ wa Thiong'o
In his nonfiction writings, Ngũgĩ wa Thiong'o has examined the connection between colonialism, language, and culture, and stressed the importance of combating the cultural and psychological effects of colonialism perpetrated through language — making him one of the pioneers of postcolonial literature. Though he began his career writing in English, he later rejected English in favor of his native Gikuyu. Ngũgĩ wa Thiong'o has several influential novels and essays to his credit, but his 1967 novel A Grain of Wheat is a good place to start.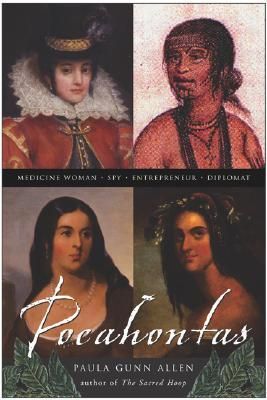 Paula Gunn Allen
Paula Gunn Allen was a Native American poet and writer of both fiction and nonfiction. Her oeuvre includes several collections of poetry, a novel called The Woman Who Owned the Shadows, essay collections, and works of Native American history. Through several anthologies that she edited and her works of literary criticism, she was a driving force behind the rise to prominence of contemporary Native American writing. In her work she sought to restore the importance of women in Native American history, an aspect that had been trivialized by the patriarchal gaze of Eurocentric narratives. Her book Pocahontas: Medicine Woman, Spy, Entrepreneur, Diplomat tells the story of Pocahontas from a realistic, feminist Native American perspective.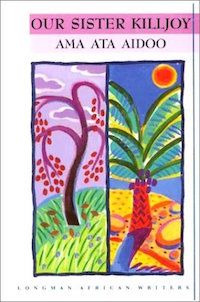 Ama Ata Aidoo
Ama Ata Aidoo, a Ghanaian author, was one of the most influential feminist African authors who went on to inspire a generation of modern African writers. She blended African oral traditions into her storytelling and explored the complexities of the lives of women in colonial and postcolonial Ghana — freeing female characters from the often stereotypical portrayals by male authors who dominated the African literary landscape. The novels Our Sister Killjoy and Changes: A Love Story and the short story collection No Sweetness Here and Other Stories are some of her best-known works.
---
This list is based on my own limited reading, and talking about authors who are influential automatically excludes some truly obscure gems. While I work harder towards broadening my own reading horizons, I hope this little list introduces you to some diverse perspectives and some new books and authors. For more reading inspiration, check out these must-read classics by authors of color or this post on the history of anti-racist literature.