This content contains affiliate links. When you buy through these links, we may earn an affiliate commission.
It's no secret that I am wholeheartedly in love with indie presses. They are my bread and butter. They are out here publishing some of the most exciting, innovative, genre-defying, and just plain fantastic writing. I cannot shower enough praise on these presses and what they do for contemporary literature. And while I'd argue that indie presses are doing everything big presses are doing and more, this is especially true when it comes to queer and BIPOC lit. I'm not saying you can't find amazing queer fiction published by a Big Five press or that Big Five presses don't publish books by BIPOC authors. Of course they do. But if you're looking for something more— deeper cuts, worthy and wonderful books that don't get all the buzz, stories that dare to transcend boundaries and don't cater to the [insert mainstream group] gaze, indie presses are where it's at.
Whether you, like me, are already reading mostly queer and BIPOC books, or you're ready to expand your reading, and you're looking for suggestions on where to find the best books — you're in luck. There are a ton of indie presses that either focus on queer and BIPOC books or that publish a ton of them, even if it's not all they publish.
I have to first shout out my absolute favorite, my beloved, the indie press by which I judge all other indie presses (not that it's a competition): Arsenal Pulp Press. This rad Canadian indie has been around since 1971. They publish queer and BIPOC books in just about every genre. They put out a ton of great fiction, as well as memoirs, graphic novels and memoirs, cookbooks, history, essay collections, poetry, children's books, and more.
By my most recent count, I've read 50 queer books from APP, and I'm honestly just getting started. Any Other City by Hazel Jane Plante is the most criminally underrated book of 2023, in my opinion. If you missed Jonny Appleseed or Butter Honey Pig Bread, you're in for a treat. If you haven't read the brilliant disability love note The Future is Disabled, you're missing out. APP does not mess around.
I've always been a big fan of The Feminist Press, but I actually screamed when I learned they're publishing one of the best books I've read this year in the U.S. — None of the Above by Travis Alabanza. It's coming out in October, and you're going to want to preorder it. My own personal favorites aside, The Feminist Press "publishes books that ignite movements and social transformation." They state in their vision that they want to build a world where everyone can see themselves reflected in books. And they're putting their money (aka their books) where their mouth is. In the past few years, they've published queer stories from Indonesia (Happy Stories, Mostly), a memoir about chronic illness (Head Above Water), an Irish trans novel (Wild Geese), a fat, Black queer manifesto (Fat Off, Fat On), queer fiction from Korea (Violets), and a collection of essays about sex work (We Too). I could go on forever, honestly. They're also really good at memes. Just saying.
For fans of translated and/or international lit, there are two indie presses I particularly love that are absolutely hitting it out of the park. Tilted Axis Press mostly publishes work by Asian and African authors in translation into English. You'll find a wide array of countries and languages represented in their catalog, and their books often push boundaries in the best and most necessary ways. You may know them as the publisher of Tomb of Sand, which won the 2022 International Booker Prize. But there is so much more to explore in their catalog! They recently published No Edges, the first collection of Swahili fiction translated into English, and they often publish writers who haven't been translated into English before, as with the recently released I Belong to Nowhere, a collection of poetry by Indian writer Kalyani Thakur Charal.
Peepal Tree Press is a small indie based in the UK that publishes writing from the Caribbean and its diasporas around the world. It's a must-read press for fans of Caribbean lit, which honestly should be everyone because there is just so much incredible writing happening in the Caribbean! I'm a big fan of theirs because I've recently become enamoured with Andre Bagoo's work (The Dreaming is amazing), but I honestly want to read just about everything in their catalog.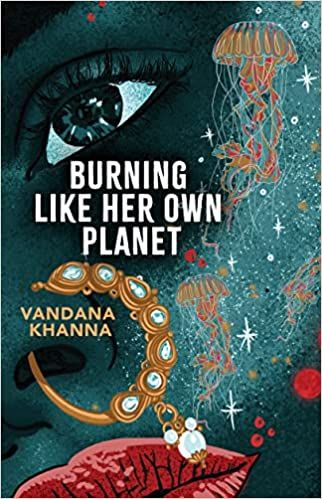 Lots of presses specialize in certain forms or genres. Alice James Books is one of the best poetry publishers out there (in my humble opinion), and they publish so many great collections by queer and BIPOC authors every year. This year alone, I have read and loved Burning Like Her Own Planet (poems that reimagine the lives of Hindu goddesses), I Am the Most Dangerous Thing (a collection about the complexities of Black queer life), and Orders of Service (a gorgeous song of a book exploring Blackness, queerness, nature, the South, loss, and more). If you love poetry, do yourself a favor and sign up for their mailing list so you never miss a title.
I am not capable of writing about indie presses without writing about Metonymy Press, a little queer publisher based in Montreal that I love with my whole being. They only publish 1-3 books a year, but every single book is so good that it hardly matters. If you're looking for the best in contemporary queer writing — well, you really haven't found it until you've read at least one Metonymy title.
It breaks my heart not to write mini love letters to 20 other presses, but I fear I've already gone on too long. If you're after amazing immigrant writing, check out our Restless Books and their Prize for New Immigrant Writing. If you're looking for weird books by queer and BIPOC authors that defy classification, check out Nightboat Books. If you're craving books by and about queer women, the Dagger Editions imprint of Caitlin Press is fantastic. AK Press is a radical anarchist publisher; Haymarket Books publishes tons of BIPOC history and nonfiction; Archipelago Books is a truly excellent publisher of translated lit; and Milkweed Editions, especially their Seedbank series, always has fantastic queer and BIPOC offerings, especially about nature and place. They publish U.S. Poet Laureate Ada Limón!
Honestly, these presses are just a few of my favorites — but their extensive back catalogs should keep you busy for a long, long time!