Walmart, the world's largest retailer, is using artificial intelligence to transform how we shop. The retailer is not only using generative AI to automate its office tasks but also to improve its customer service and the way we discover and see products.
Walmart launched a generative AI app for its office workers in August. The app, called "My Assistant," can help employees with various tasks, such as scheduling meetings, booking travel, ordering supplies and generating reports.
The company recently demonstrated how it is also applying this cutting-edge technology to create a more personalized and immersive shopping experience for its customers.
CLICK TO GET KURT'S FREE CYBERGUY NEWSLETTER WITH SECURITY ALERTS, QUICK VIDEO TIPS, TECH REVIEWS, AND EASY HOW-TO'S TO MAKE YOU SMARTER
MORE: 5 SECRETS TO SHOPPING SMARTER ON AMAZON 
How Walmart is using generative AI for shoppers
Walmart is using generative AI in many ways, including helping customers find, compare and customize products, as well as assisting them with complex purchases using voice or text.
Walmart's shopping assistant
The shopping assistant is a chatbot that can help customers with various projects, such as planning a birthday party, decorating a home for the holidays or outfitting a new dorm room.
The assistant can also help customers compare and choose products, such as finding the best cellphone for a 10-year-old. The shopping assistant uses natural language processing and understanding to communicate with customers via text or voice.
It also uses generative AI to generate relevant suggestions and recommendations based on the customer's preferences and needs. Walmart hopes to begin testing the shopping assistant in the coming weeks.
HOW ISRAEL'S D9R ARMORED BULLDOZER EARNED THE NICKNAME 'THE TEDDY BEAR'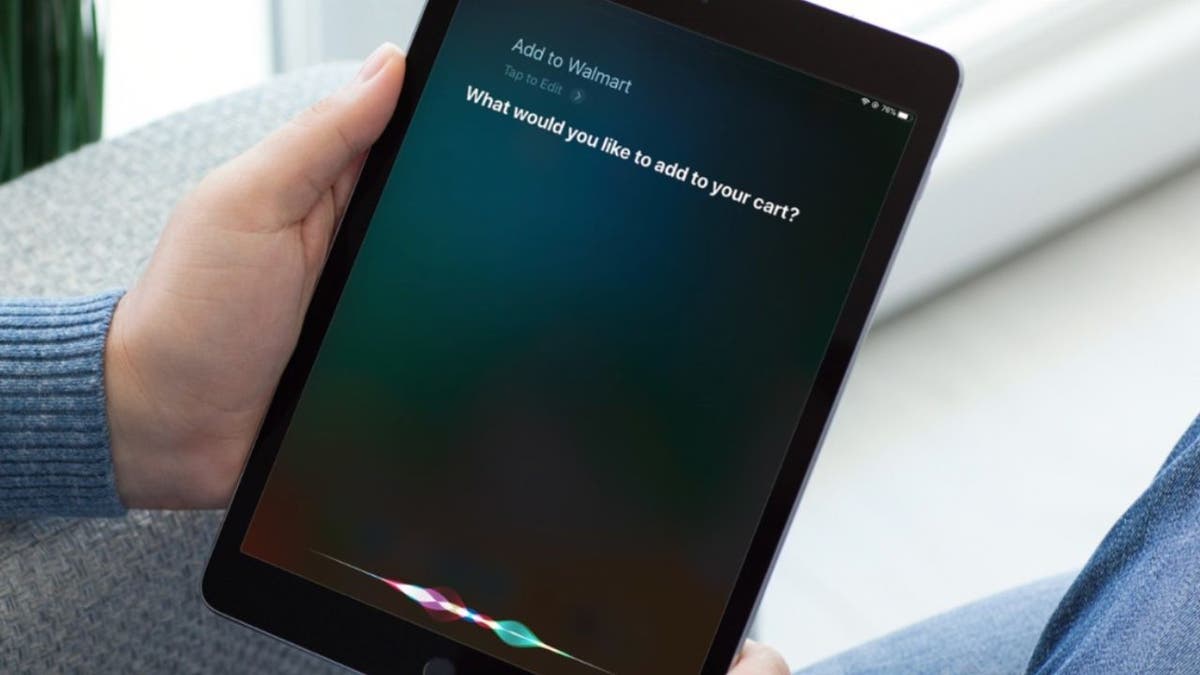 MORE: HOW TO SCORE SOME GREAT FREEBIES
Walmart's generative AI feature lets customers try products virtually before buying
Walmart is using generative AI to create 3D objects from photos of products, which can then be placed on virtual models or in scanned rooms.
META CONFESSES IT'S USING WHAT YOU POST TO TRAIN ITS AI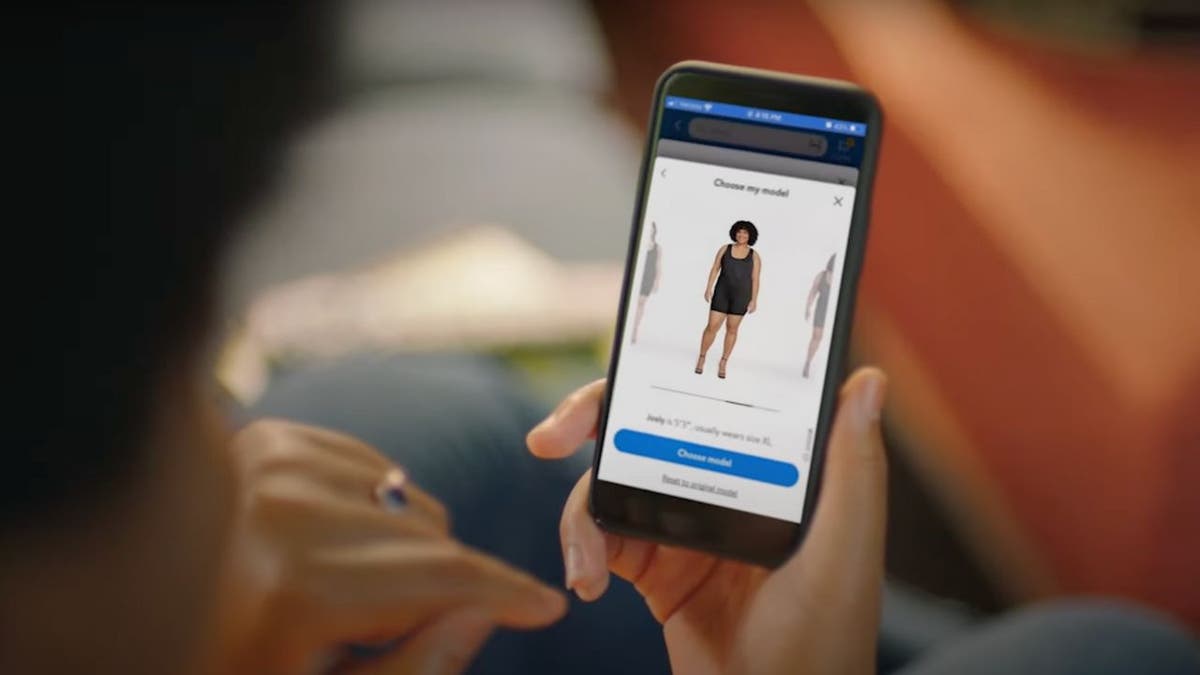 This way, customers can see how the products would look on them or in their homes before buying them. Walmart is testing this feature as part of its generative AI-powered search and shopping assistant.
MORE: A NEW INNOVATION DELIVERS PERFECTLY FITTING CLOTHES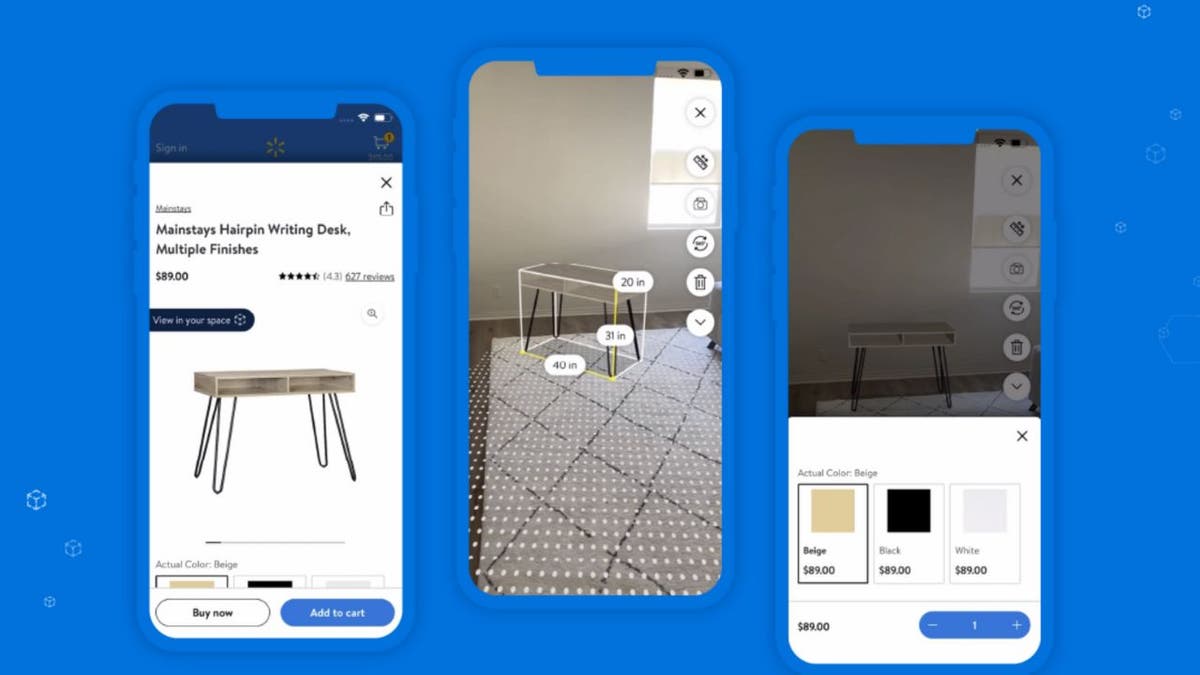 How generative AI enhances Walmart's search and review features
Walmart is also using generative AI to improve its search capabilities on its website and app. Generative AI can help Walmart understand the intent and context of a customer's search and provide more accurate and relevant results. For example, if a customer searches for the "best laptop for gaming," the generative AI can rank the products based on their features, reviews and ratings that are related to gaming performance.
The retailer is also using generative AI to help customers prioritize product features and show review summaries. For example, if you are looking for a smart TV, the generative AI can ask a customer what features are most important, such as screen size, resolution, sound quality or streaming services.
Based on the customer's response, the generative AI can filter and sort the products accordingly. The generative AI can also generate a summary of the most common and relevant reviews for each product, highlighting the pros and cons.
WHY ISRAEL'S PEGASUS SPYWARE WAS NOT ENOUGH TO STOP HAMAS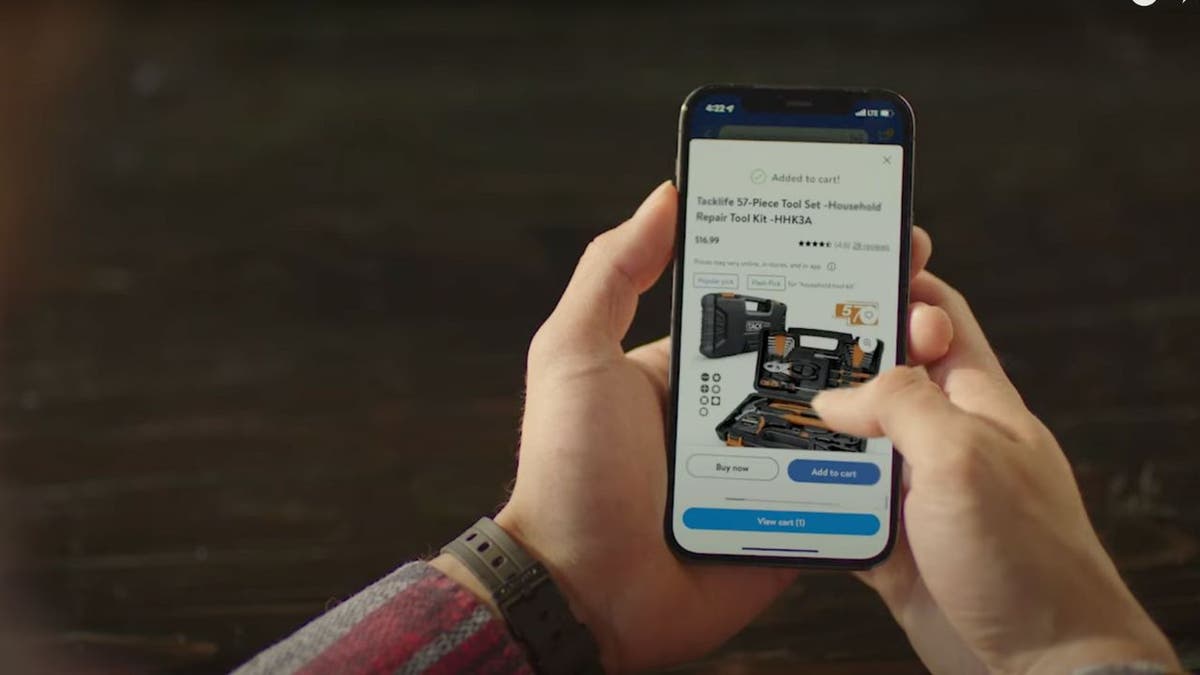 Walmart's voice-assisted shopping tool
If you want to shop online without using your hands, you might be interested in Walmart's new voice-assisted shopping tool. This tool uses generative AI to talk to you and help you with complex purchases that involve multiple steps or choices.
For example, if you want to buy groceries online, you can just tell the tool what you need, and it will add the items to your cart, check their availability, select a time slot for pickup or delivery, and confirm your order.
WHAT IS ARTIFICIAL INTELLIGENCE (AI)?
All you need to do is use your voice and follow the instructions. The tool is designed to understand your intent and context and generate appropriate responses and actions.
Walmart is testing this tool on its website and app and hopes to make it available soon.
Walmart's AI lab
Walmart also has a research and development center inside one of its stores that tests and deploys AI solutions for real-world scenarios. The lab uses sensors, cameras and machine learning to monitor store conditions, optimize product placement and improve customer service.
THE IPHONE 15'S HOT MESS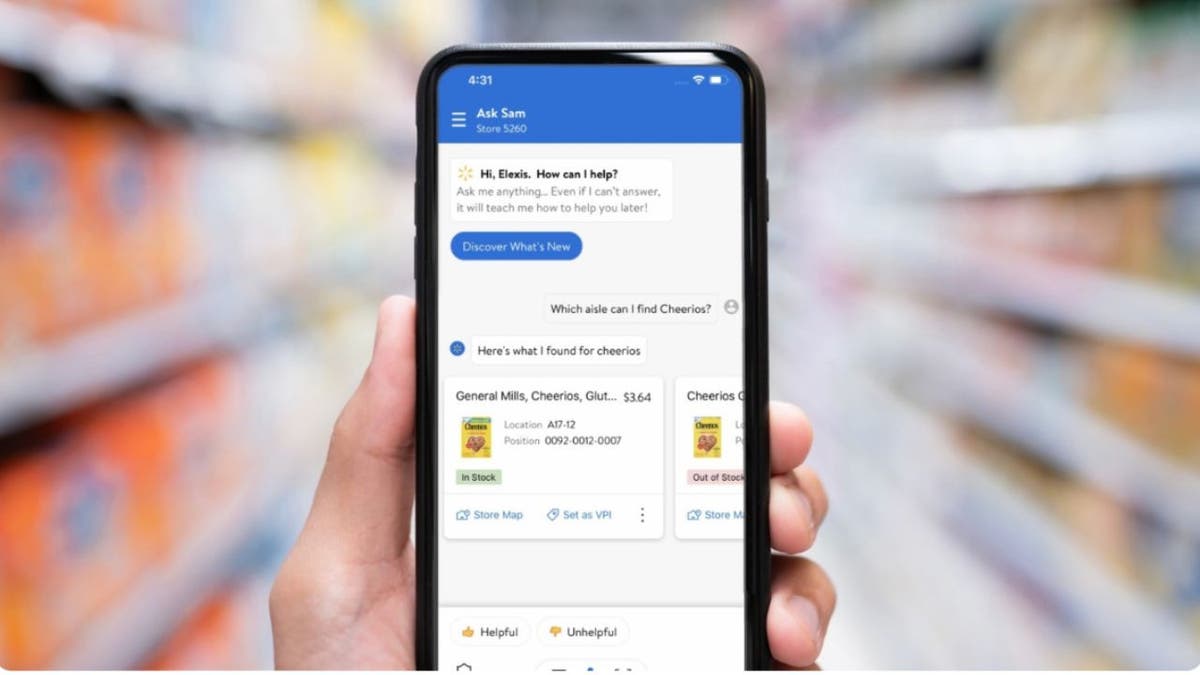 Why Walmart is using generative AI
Walmart is using generative AI to gain a competitive edge in the retail industry. By using generative AI, Walmart can offer its customers more convenience, variety and personalization. It can also reduce its costs and increase its efficiency.
Walmart is not relying on a single provider of generative AI technology. Instead, it is exploring all options and designing its systems to be flexible and adaptable. As Cheryl Ainoa, Walmart's executive vice president of global technology, said: "We believe in being Switzerland."
Walmart has been experimenting with chatbots since 2019 and launched them widely last year. However, those chatbots were more focused on simple transactions. With generative AI, Walmart aims to create more complex and engaging interactions with its customers.
HOW TO USE 'VISUAL LOOK UP' FEATURE ON IOS 17 TO FIND INFORMATION EASILY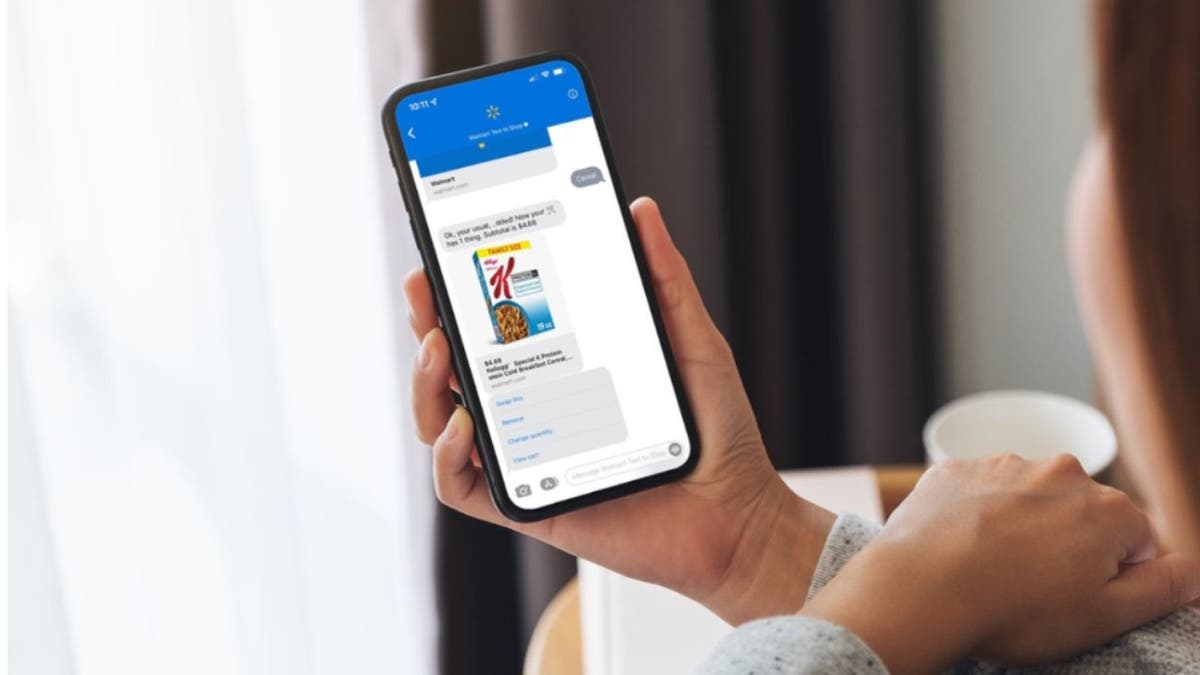 Kurt's key takeaways
When the largest retailer, Walmart, overhauls its entire shopping experience with AI, you can bet the entire retail landscape will follow. With its size and resources, Walmart could use generative AI in many other ways in the future to change retail shopping forever. 
Do you think Walmart's use of Gen AI will cost jobs or help customers? Is this something you think American workers should be concerned with? Let us know by writing us at Cyberguy.com/Contact
For more of my tech tips & security alerts, subscribe to my free CyberGuy Report Newsletter by heading to Cyberguy.com/Newsletter
CLICK HERE TO GET THE FOX NEWS APP
Answers to the most asked CyberGuy questions:
Copyright 2023 CyberGuy.com. All rights reserved.