Imagine scrolling through social media only to stumble upon a version of yourself promoting some random brand, or maybe starring in a commercial you've never seen, or perhaps even endorsing a political stance you've never taken. A bizarre reality, right?
This eerie scenario isn't far off for Tom Hanks, who recently found his AI-generated twin making a pitch for a dental plan. With an uncanny resemblance to Hanks, this digital doppelganger was seen zealously promoting a dental plan that promises a smile as captivating as the actor's.
The AI-generated Hanks seemed to have taken on the role of a dental specialist, making promises of pristine pearly whites. Unfortunately, Tom had a bone to pick with this digital impostor.
CLICK TO GET KURT'S FREE CYBERGUY NEWSLETTER WITH SECURITY ALERTS, QUICK TIPS, TECH REVIEWS, AND EASY HOW-TO'S TO MAKE YOU SMARTER
@TomHanks on IG 
MORE: IS THIS NEW TECH GOING TO COST YOU YOUR JOB? HERE'S PROOF
Hanks sounds the alarm
The actor took to Instagram to express his displeasure at his AI twin's unauthorized dental promotion. Hanks clarified to his 9.5 million followers that he had no hand in this dental endorsement. His post, paired with a screenshot of the AI-generated video, had the caption, "BEWARE!! There's a video out there promoting some dental plan with an AI version of me. I have nothing to do with it."
WHY YOU MIGHT BE ASKED TO FLASH A SMILE INSTEAD OF A TICKET THE NEXT TIME YOU ENTER A SPORTS STADIUM
The double-edged sword of digital recreation
This isn't the first rodeo for Hanks in the realm of digital recreation. The actor has previously navigated the waters of AI and CGI in film. Notably, in 2004, Hanks starred in "The Polar Express," a film that leveraged CGI to bring a digital version of him to life.
Fast-forward to 2022, Hanks was digitally de-aged in the film "A Man Called Otto," showcasing a growing trend in the industry. Unfortunately, with the advancement of such technology, deepfakes or AI-generated images or videos resembling a real person without their permission are also growing in popularity.
SNEAKY LIGHTBULB SECURITY CAMERAS ARE THE NEXT BIG THING IN HOME SECURITY
How celebs are fighting back against unauthorized use of their likeness 
Gayle King recently posted to social media warning her followers about a weight-loss drug ad that used her likeness yet was not in fact endorsed by her. This growing trend has not gone unnoticed and although Meta has not commented on either case, it did, however, remind users that, "it is against our policies to run ads that use public figures in a deceptive nature in order to try to scam people out of money.
WILL A VPN PREVENT APPS FROM TRACKING ME?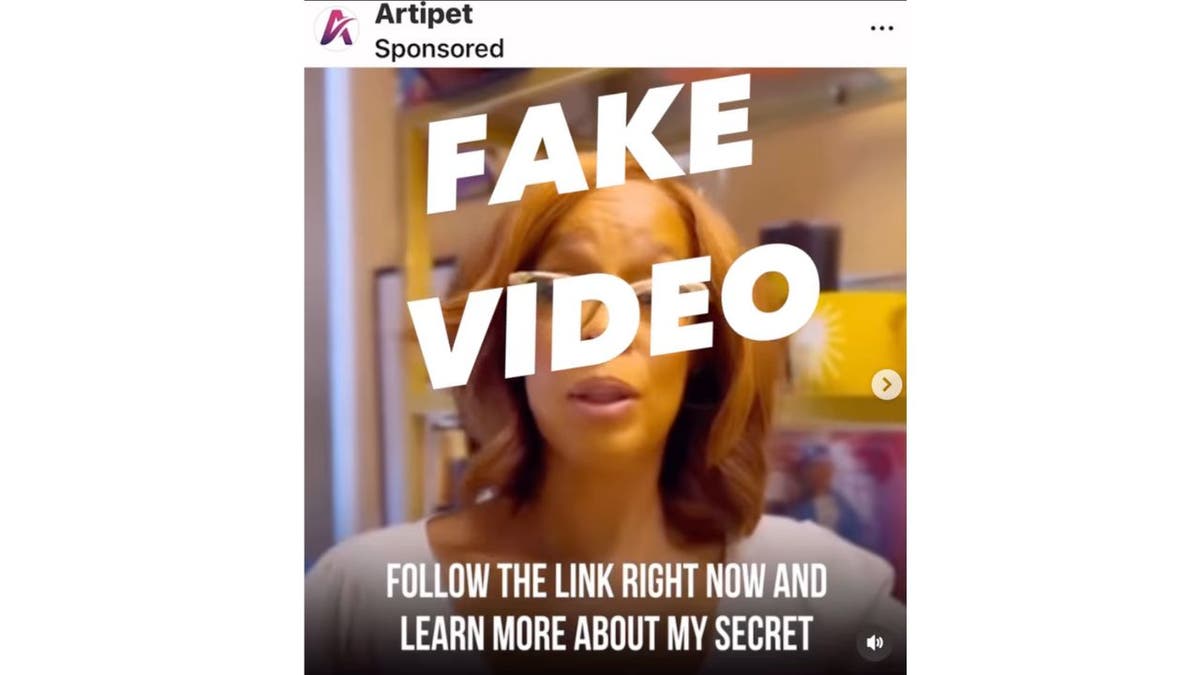 @GayleKing on IG
MORE: HOW AI TOOLS COULD TURN INTO JOB KILLING MACHINES 
Strikes in Tinseltown
The whole scenario with Tom Hanks and his digital twin does open up a bigger can of worms. It's not just about one-off unauthorized commercials but a broader concern in Hollywood. Recently, we saw the writers' strike that lasted 148 days. They were hashing out stuff around AI, streaming pay and getting better rates. Now, it's the actors' turn to step up.
They've been on strike since mid-July under the SAG-AFTRA banner. And from the look of things, AI is also a big part of their beef with the industry bigwigs. They finally sat down for a serious chat with the producers recently. And guess who was at the table? The top dogs from Disney, Netflix and Warner Bros., who were also around to settle the writers' strike.
GET MORE OF MY TECH TIPS & EASY VIDEO TUTORIALS WITH THE FREE CYBERGUY NEWSLETTER – CLICK HERE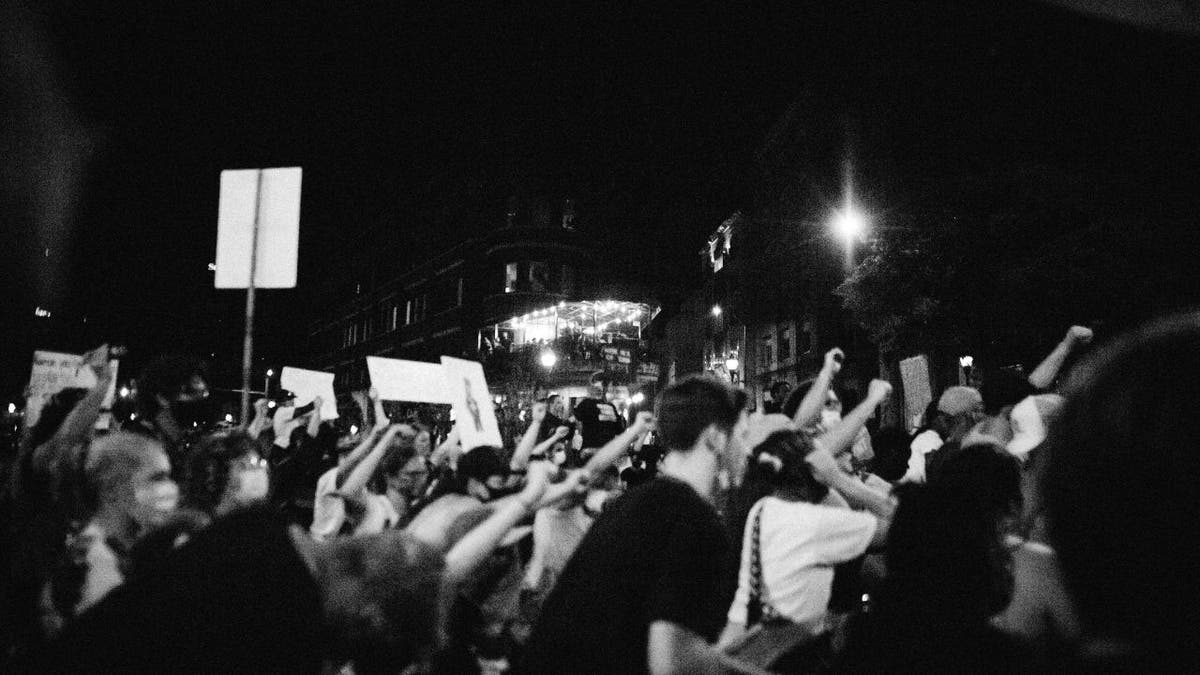 MORE: HOW TO POLICE HOLLYWOOD FROM SWIPING ORIGINAL CREATIVE WORK WITH AI
This tiff isn't just about today or tomorrow. It's about what Hollywood looks like in the age of AI. Hanks' unexpected rendezvous with his AI self in a dental ad is just the tip of the iceberg. And as AI continues to make waves, it's clear that everyone – from actors to writers – is keen to figure out where they stand as the script of reality gets rewritten by codes and algorithms.
HIDDEN IPHONE SETTINGS TO CHANGE THE MOMENT YOU DOWNLOAD THE NEW IOS 17
Deepfake dystopia
The digital can of worms doesn't stop at Hollywood. The advent of deepfake technology has set forth a tidal wave of digital dilemmas, with public figures and celebrities caught in the eye of the storm. From politics to revenge pornography, the nefarious use of deepfakes underscores a pressing need for robust legal frameworks.
HOW TO SMARTLY ORGANIZE YOUR PHOTOS ON A MAC
Kurt's key takeaways
Hanks' encounter with his AI doppelganger serves as a stark reminder of the double-edged sword that is AI technology. Imagine seeing Marilyn Monroe and Keanu Reeves in a rom-com, or a thriller starring young Robert De Niro and Halle Berry – this isn't just a pipe dream anymore. Thanks to AI technology, digitally recreating or de-aging actors for roles beyond their years or even posthumously could be a reality.
However, as the lines between reality and digital fabrication continue to blur, the onus falls on both the tech community and legal systems to steer the ship through these uncharted waters. The intertwining of AI, legal frameworks and ethical considerations is a narrative that will continue to evolve, shedding light on the digital frontier that lies ahead.
Do you believe this tech is a ticket to endless cinematic adventures, or is it just a gateway to unsolicited use of a star's likeness? What's your take? Let us know by writing us at Cyberguy.com/Contact
For more of my tech tips and security alerts, subscribe to my free CyberGuy Report Newsletter by heading to Cyberguy.com/Newsletter
CLICK HERE TO GET THE FOX NEWS APP
Answers to the most asked CyberGuy questions:
Copyright 2023 CyberGuy.com. All rights reserved.