Do you ever get tired of typing out emails and wish someone could just read your mind and write it for you? If so, you might be interested in a feature from Google called Smart Compose that uses artificial intelligence to help you compose your messages faster and easier.
CLICK TO GET KURT'S FREE CYBERGUY NEWSLETTER WITH SECURITY ALERTS, QUICK VIDEO TIPS, TECH REVIEWS, AND EASY HOW-TO'S TO MAKE YOU SMARTER
What is Smart Compose?
Smart Compose is a feature that Google introduced for its Gmail service. It uses a machine learning algorithm to learn various writing styles and predict what you want to write in an email.
As you type, it will make suggestions to help you finish a thought, a sentence or even a paragraph. You can accept the suggestions by pressing the tab key, or ignore them by continuing to type.
ARE YOU PROTECTED FROM THREATS? SEE THE BEST ANTIVIRUS PROTECTION REVIEWED HERE
To turn Smart Compose on or off
Open Gmail on your computer
FIRST HUMANOID ROBOT FACTORY IN THE U.S. CAN CRANK OUT 10,000 ROBOTS A YEAR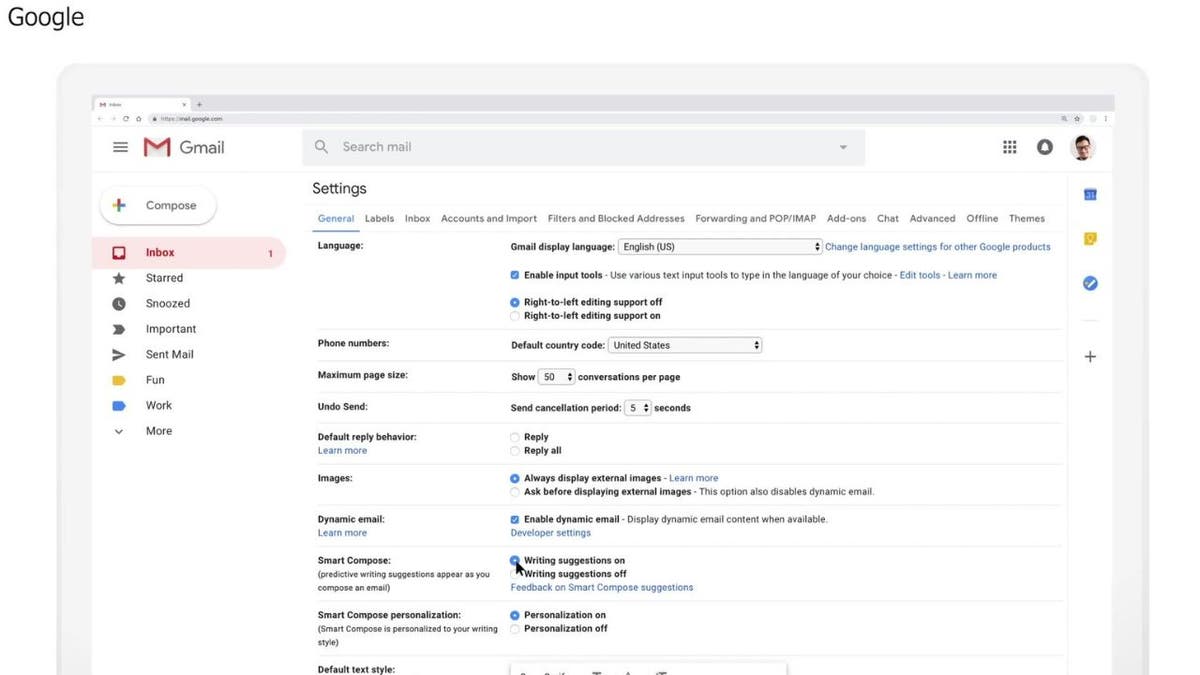 Open Settings in the top right corner and tap See all settings
HOW EXACTLY DOES MY PRIVATE INFORMATION GET ON 'PEOPLE SEARCH' SITES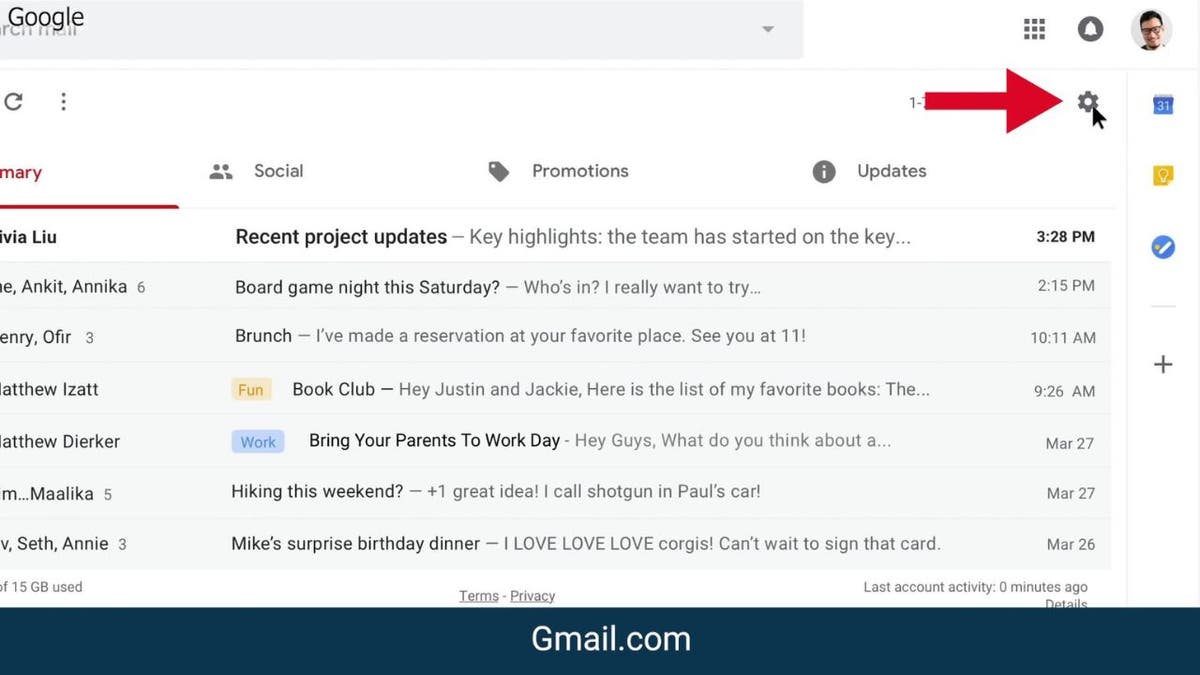 Under "General," scroll down to Smart Compose
THE WORLD'S FIRST CERTIFIED PASSENGER-CARRYING AIR TAXI TAKES FLIGHT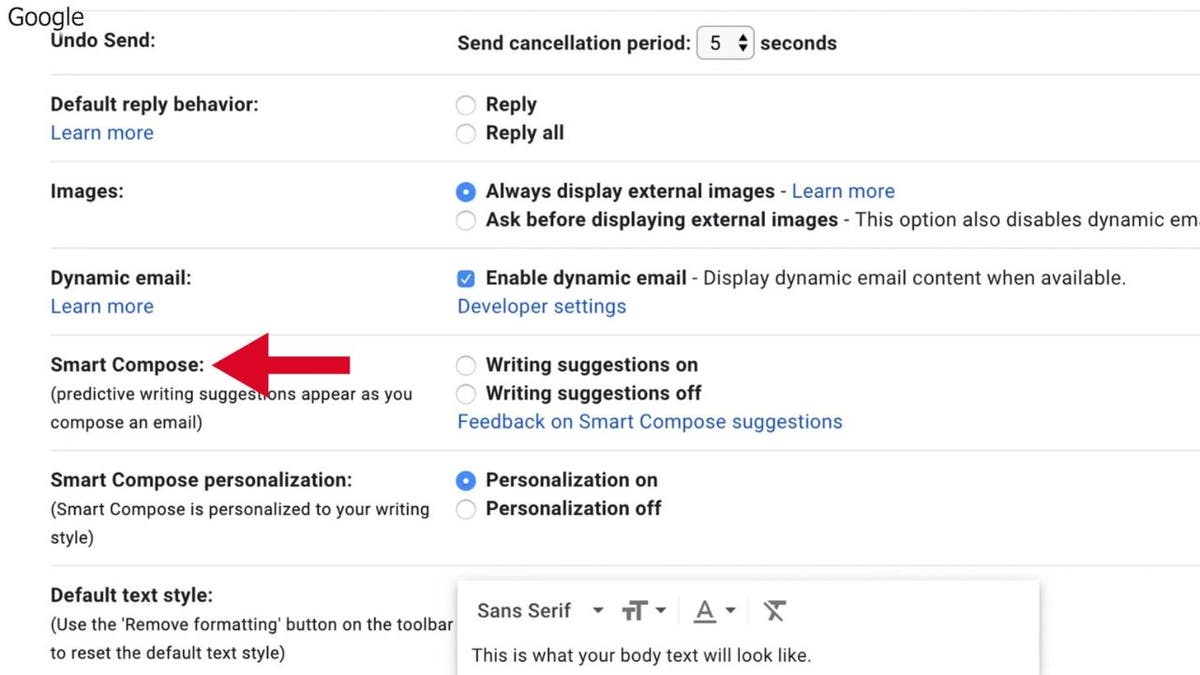 Select writing suggestions on or off, depending on your preference
IS YOUR BOSS SPYING ON YOU?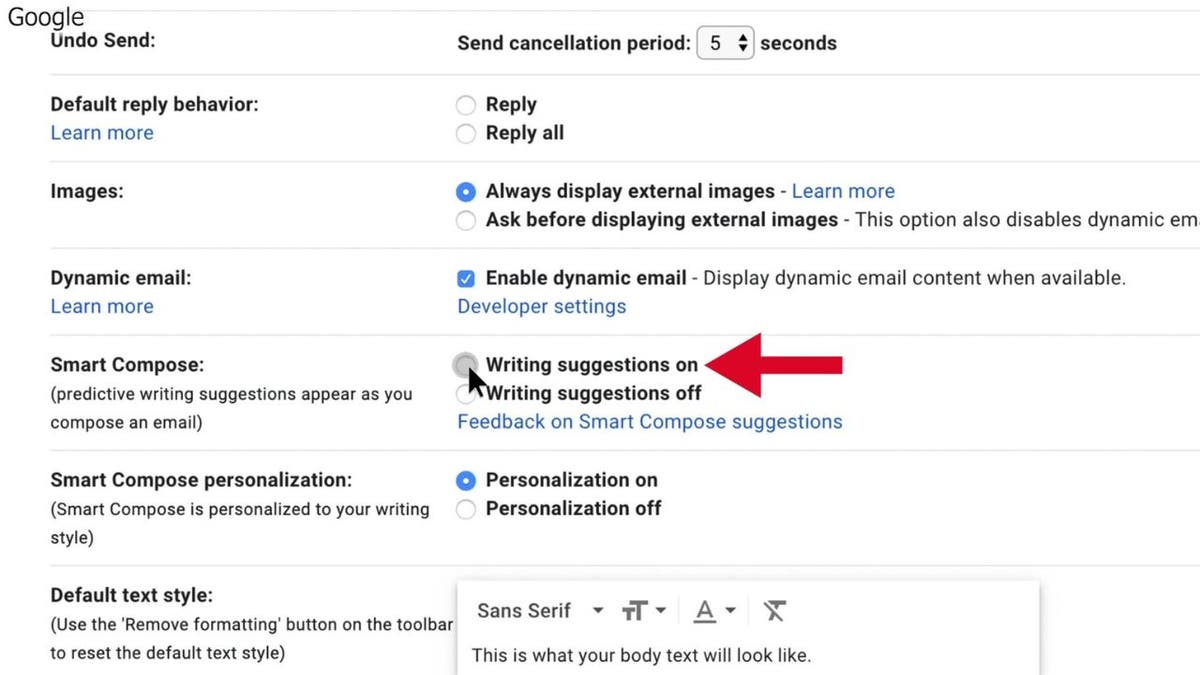 Turn custom suggestions on or off
You can also choose whether you want Smart Compose to personalize suggestions based on your emails, or use the default style. By default, Gmail automatically offers suggestions based on your writing style.
In the top right corner, click Settings and tap See all settings
Under "General," scroll down to Smart Compose personalization
Select Personalization on or Personalization off
HOW TO USE IPHONE'S 'STANDBY,' THE NEW FULL-SCREEN FEATURE IN IOS 17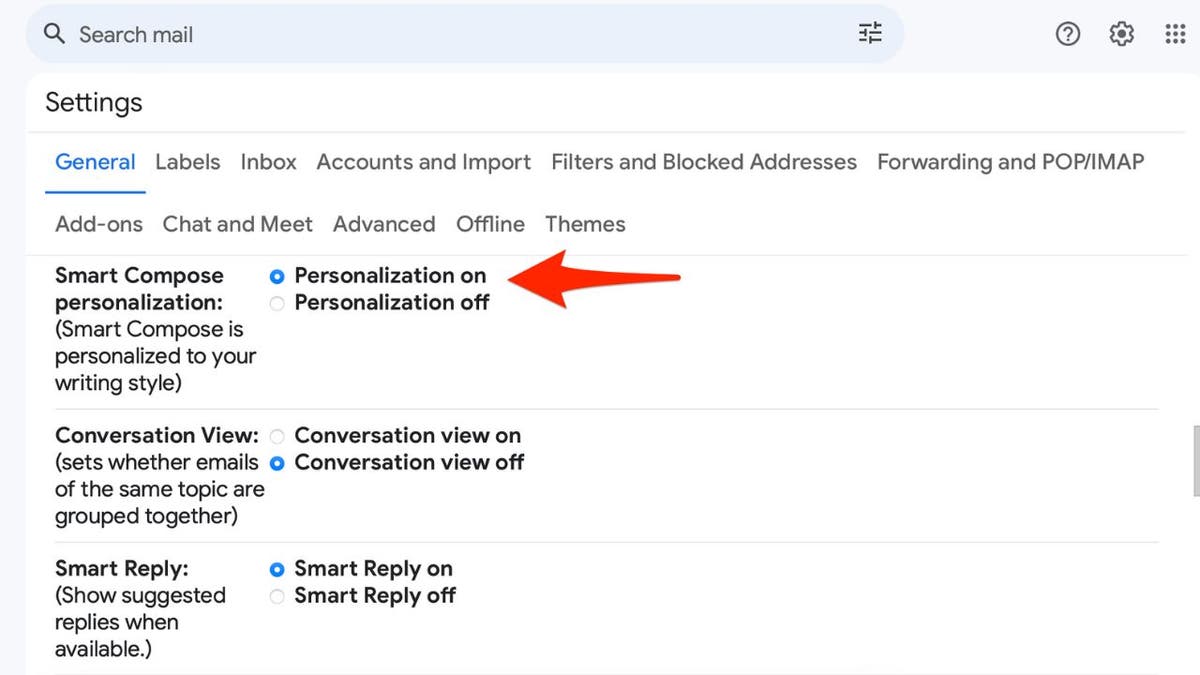 MORE: HOW TO STOP SPAM EMAIL IN GMAIL 
What languages does Smart Compose support?
Smart Compose is fluent in several languages, including English, Spanish, French, Italian and Portuguese. You can use it to write emails in any of these languages, or switch between them as needed. Smart Compose will automatically detect the language you are using and adjust its suggestions accordingly.
MORE: ASK KURT: HOW TO NAVIGATE GOOGLE'S PRIVACY SETTINGS 
What are the benefits and limitations of Smart Compose?
Smart Compose can save you time and effort by reducing the amount of typing you have to do. It can also help you avoid spelling and grammar errors, and improve your writing style by suggesting more concise and natural phrases.
However, like any other AI tool, Smart Compose is not always perfect. Sometimes it might make inappropriate or inaccurate suggestions, or miss the context and tone of your message. Therefore, you should always review your email before sending it and make sure it reflects your intended meaning and voice.
MORE: HOW TO DICTATE TEXT ON YOUR PHONE, COMPUTER AND MORE THE EASY WAY
Kurt's key takeaways
Smart Compose is a handy feature that can make writing emails easier and faster for you. It uses machine learning to learn from your writing style and suggest words and sentences as you type. You can turn it on or off and choose from different languages and personalization options. However, you should also be aware of its limitations and potential errors, and always check your email before hitting send.
What is the biggest frustration you face when writing emails? What do you think would help the most? Let us know by writing us at Cyberguy.com/Contact
For more of my tech tips & security alerts, subscribe to my free CyberGuy Report Newsletter
Ask Kurt a question or let us know what stories you'd like us to cover
CLICK HERE TO GET THE FOX NEWS APP
Answers to the most asked CyberGuy questions:
Copyright 2023 CyberGuy.com. All rights reserved.