Living in space for months inevitably leads to unforeseen problems, and overcoming them requires adaptability and flexibility, an astronaut aboard the International Space Station told Fox News.
"We have had some unexpected challenges in the last couple of weeks," European Space Agency astronaut Andreas Mogensen said. "We were planning to do two spacewalks that have been rescheduled for a later time because of a coolant leak."
INTERNATIONAL SPACE STATION ASTRONAUTS REDEFINE 'THE RIGHT STUFF' FOR THE MODERN ERA
"You never know what will happen up here," he continued. "I think the key is to be adaptable and flexible."
The ISS has faced many unanticipated challenges since it's first long-term residents arrived in 2000. Two Russian cosmonauts fixed a coolant leak during a spacewalk on Wednesday, for example, and in July, the station lost contact with NASA's Mission Control center in Houston after the building's power went out. In 2021, the station was thrown out of control due to an unexpected engine thrust. 
Astronauts must be "a jack of all trades," Mogensen told Fox News. "There are always these unexpected challenges."
ASTRONAUT DETAILS NEED FOR ADAPTABILITY WHILE LIVING IN SPACE: 
WATCH MORE FOX NEWS DIGITAL ORIGINALS HERE
The recent coolant leak delayed an all-woman spacewalk mission that was supposed to occur earlier this month.
"The coolant is not toxic or hazardous for the crew, but experts are discussing how to best keep small traces of the substance from getting into some internal systems to avoid equipment degradation over time," NASA wrote in an Oct. 16 blog post. 
Frank Rubio, who recently set the U.S. astronaut record for the most consecutive days in space, spent 371 days aboard the ISS instead of the 180 he was originally deployed for. His return was delayed after the Russian-made Soyuz rocket intended for his return trip to Earth was struck by space debris, rendering the vehicle unsafe.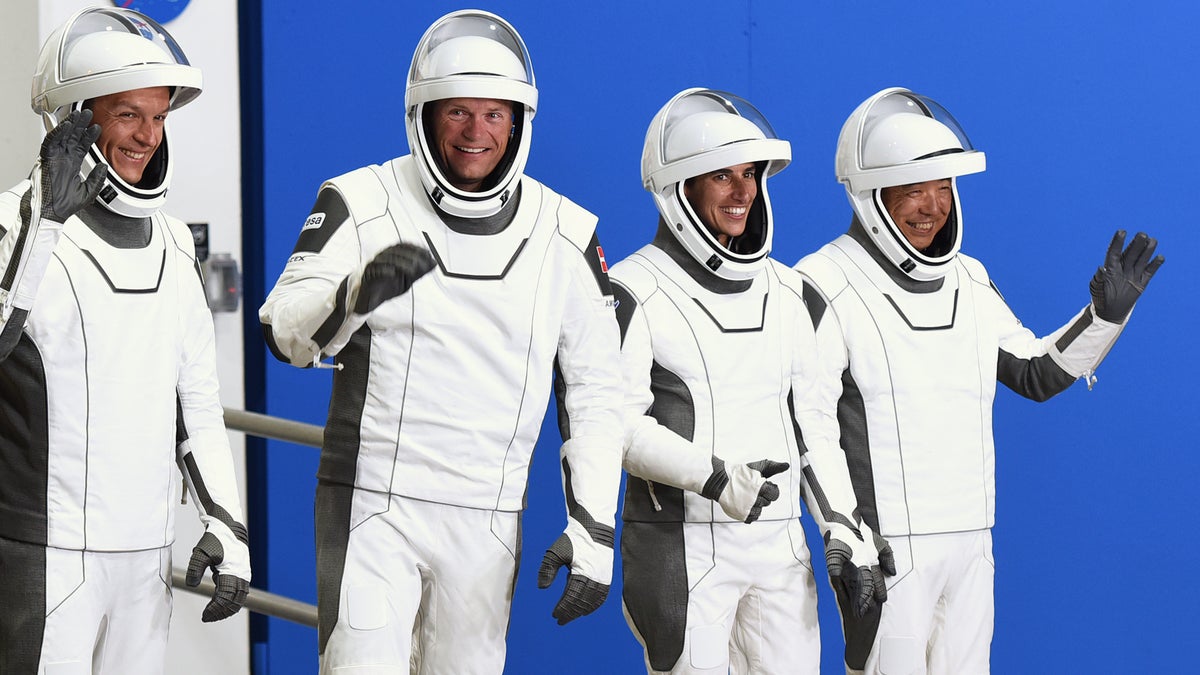 RECORD-BREAKING ASTRONAUT REVEALS HE WOULD HAVE DECLINED ASSIGNMENT IF HE HAD KNOWN THIS
"That obviously is an extreme case, having your mission extended to a whole year," Mogensen said, but learning to be adaptable "is a big part of our training."  
"We work together with a fantastic team at Mission Control in Houston that are able to respond and help us overcome any challenges," the rocketeer added.
And facing challenges head-on requires on-the-job adjustments.
CLICK HERE TO GET THE FOX NEWS APP 
"We have to be able to be up here for six months because you never know what situation's going to develop and what you need to fix or to work on," he continued, reiterating that the job is "all about being adaptable and flexible."
To watch the full interview with Mogensen, click here.
Ramiro Vargas contributed to the accompanying video.