The Japanese automotive giant Honda Motor Cars recently made a bold statement. The company stated that, in a strategic shift to capitalize on the evolving Indian automotive market, Honda Motor Co. will focus solely on sport-utility vehicles (SUVs). Honda Motor Cars' CEO stated that they will only be launching SUVs, and no new sedans in India will be offered. Apart from this, he added that the company will also shift its focus towards electrification and launch around 5 new SUVs in the coming years in India.
Honda's huge announcement for focus on SUVs
According to the company, the move to exclusively focus on SUVs and electric vehicles aligns with Honda's strategy to introduce a total of five new models in the Indian market by 2030. Honda Motor Cars is planning fresh investments to materialize this ambitious plan and contribute significantly to the country's rapidly progressing electrification efforts.
Takuya Tsumura, president of Honda Cars India, stated, "By 2030, we plan to launch five more models such as Elevate-based EV and other SUVs. With those in the market, we would be able to compete against other companies and be able to really win." It was stated that one of the first new SUVs to be launched in India will be an all-electric iteration of its newly launched and immensely popular sub-compact SUV, Elevate. Apart from these, four other SUVs will be launched in the coming future. Currently, no further details have been shared by the automaker on these forthcoming SUVs.
Honda's big plans for electrification
Toshihiro Mibe, President, CEO, and Representative Director of Honda Motor Co., highlighted the significance of India as a major market for the company's electrification ambitions. He stated that Honda's commitment extends beyond mere vehicle launches. Mibe added that the company is actively seeking alliances to develop emerging technologies in a manner that benefits all partners involved.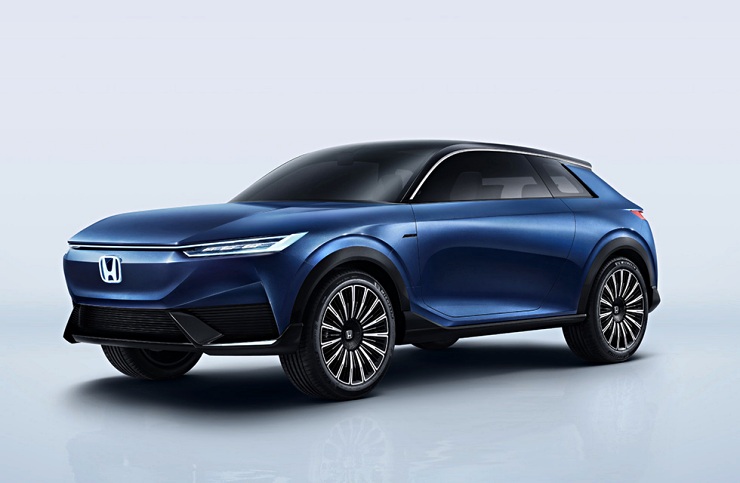 While Honda had previously collaborated with General Motors (GM) for affordable electric vehicles, the alliance faced viability challenges and was consequently dissolved. However, the company remains open to potential future partnerships that promise mutual benefits.
Honda's future goals
The Japanese automaker stated that, in order to create a future that is sustainable and eco-friendly, they have set the goal to achieve carbon neutrality globally by 2040. The company added that to be able to achieve this milestone, Honda is adopting a multi-step approach, with specific targets set for 2030, 2035, and finally reaching the goal in 2040.
Honda's thoughts on the Indian automotive market
Apart from this, the company added that the Indian market stands as a pivotal ground for Honda's electrification plans. It was stated that the country is witnessing rapid progress in the adoption of electric vehicles, including not only cars but also two-wheelers.
Recognizing this growth potential, Honda stated that it has plans to introduce its first fully electric vehicle in India within the next three years. Lastly, it was stated that in the company's global strategy, India stands out as a significant market for Honda, ranking seventh in the world in terms of the number of cars sold.
The Asian Honda Motor Company's President & CEO, Toshio Kuwahara, also highlighted India's importance within the Asia Pacific region, stating that electrification and the electric vehicle market are critical components of Honda's strategy, emphasizing the need for focus and investments in India.
Source