This content contains affiliate links. When you buy through these links, we may earn an affiliate commission.
Goodreads has released a list of the top 66 horror novels published in the past three years. These are the most popular books with their users — presumably, this means the books that are the most often added by users to their shelves as well as the highest rated, though the exact method of how this list was put together and how titles are ordered was not specified.
The list includes well known authors in the genre, like Stephen King, as well as writers that just got their start in horror in the past few years, like Alexis Henderson. The tone in these stories ranges from delightfully creepy to nightmare-inducing.
Most of these books are ones we loved here at Book Riot, so we've included our thoughts about these from previous posts on the site. Below are just a few of the titles included, but be sure to check out the full list for all 66 books!
Mexican Gothic by Silvia Moreno-Garcia
"In my humble opinion, Mexican Gothic is Moreno-Garcia's best novel to date. It's modern gothic horror at its finest, a speculative Rebecca set in the 1950s Mexican countryside. The star is Noemí Taboada, a Mexico City socialite who is a perfect representation of a Moreno-Garcia heroine. Noemí is stubborn, sure of herself, and an anathema to the traditional culture around her. A strange letter from her cousin Catalina summons Noemí to High Place, the remote estate of Catalina's well-to-do in-laws. Noemí is there to rescue Catalina, but from what exactly remains out-of-focus until the creepy and bizarre denouement." — Nicole Hill, Reading Pathways: Silvia Moreno-Garcia Books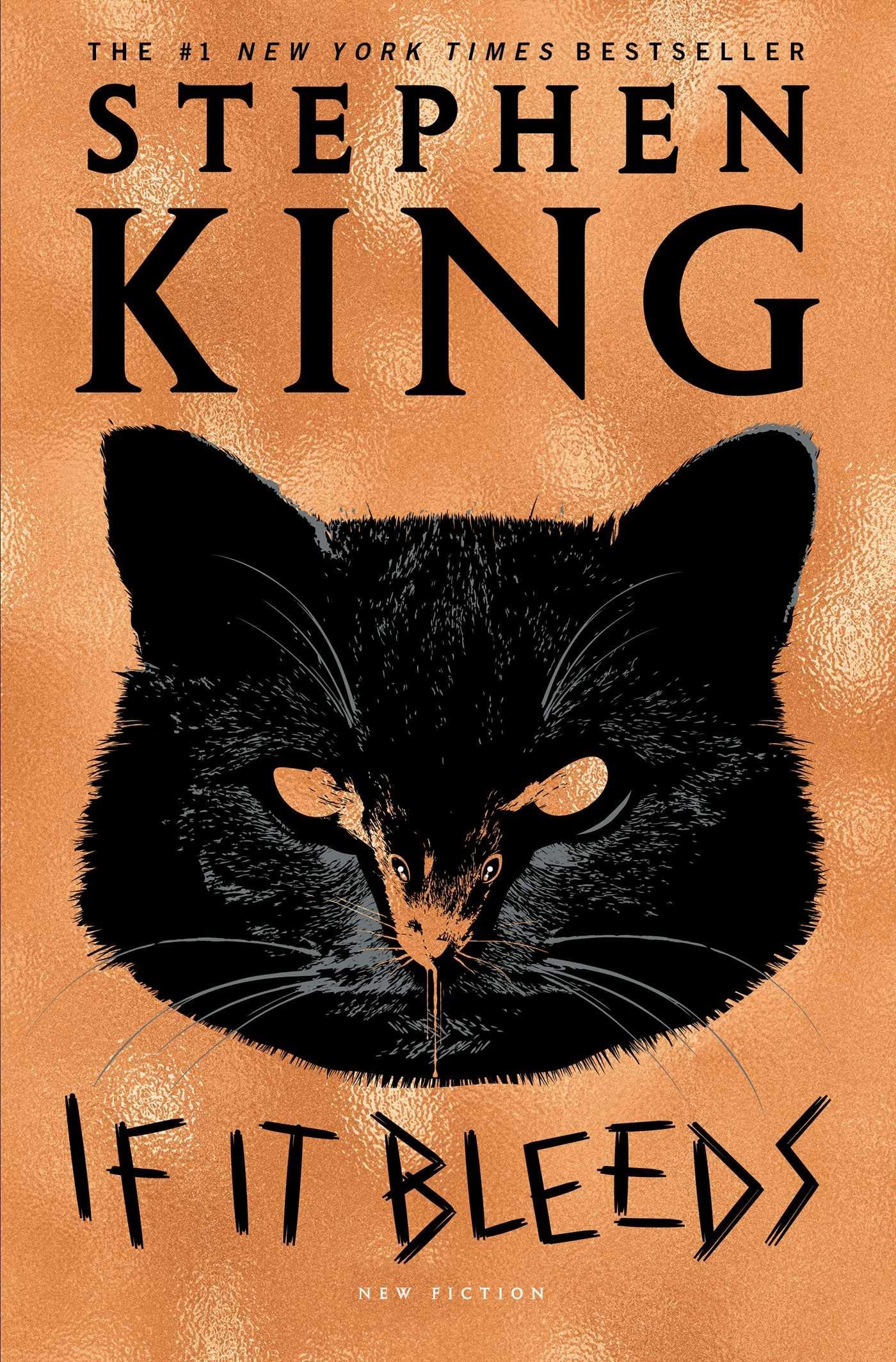 If It Bleeds by Stephen King
"Stephen King's latest collection of novellas was, of course, a necessary addition to this list of the best horror novels of 2020. The title novella, If It Bleeds, is a standalone sequel to The Outsider. And there are three more creepy novellas (or maybe they're long stories?) included as well: Mr. Harrigan's Phone, The Life of Chuck, and Rat." — Emily Martin, The 16 Best Horror Books of 2020 You Don't Want to Miss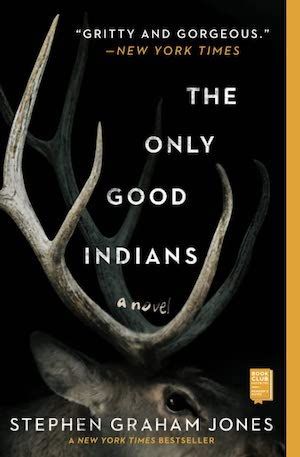 The Only Good Indians by Stephen Graham Jones
"Dear The Only Good Indians (or, should I say, Deer, hahaha),
I think about you about at least once a week, sometimes more.
Thank you for being one of my favourite books out there, for introducing me to the possibilities of horror, and for making me sound absolutely unhinged when I talk about you to other people.
It's okay you have ruined ceiling fans for me. Staying cool is overrated, and I wouldn't have it any other way." — Carina Pereira, A Love Letter To The Only Good Indians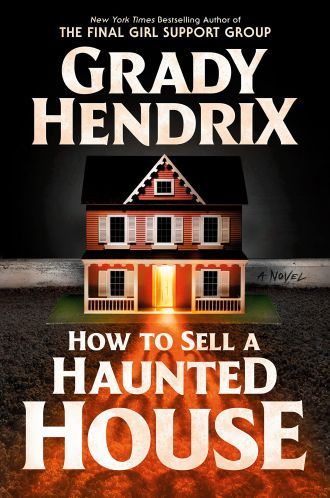 How to Sell a Haunted House by Grady Hendrix
"Think haunted houses are scary? What about a haunted house filled with haunted dolls? Louise and Mark Joyner are two estranged siblings with nothing in common. But when their parents die at the end of the coronavirus pandemic, the siblings are forced to work together to put their home on the market. But something is off about the house. Before their parents died, they taped newspaper over the mirrors and nailed the attic door shut. And things only get weirder from there." — Emily Martin, 20 Must-Read Stories of Eerie Cabins and Haunted Homes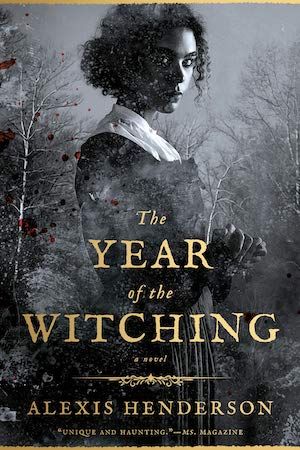 The Year of the Witching by Alexis Henderson
"The Year of the Witching is a historical horror/fantasy about a cursed town named Bethel. Bethel is a place where the Prophet's word is law, and our protagonist Immanuelle Moore's very existence is blasphemy because her mother is white and her father is Black. Immanuelle tries her best to keep her head down and follow the word of the Prophet. But then she founds herself drawn to the forbidden Darkwood surrounding Bethel, where the first prophet once chased and killed four witches. The spirits of the witches still lurk there, and they have a surprising connection to Immanuelle and her dead mother." — Emily Martin, 8 Horror Books About Witches That Are Truly Scary
Our Wives Under the Sea by Julia Armfield
"After Leah's deep-sea mission runs nearly half a year longer than expected, her wife Miri is relieved to have her back. But Leah isn't the same as she was. She spends hours in the bathroom running water and craves saltier and saltier drinks. And her body isn't the same either. With alternating perspectives, Miri and Leah recount their history, their present, and what they can do to stay together going forward." — Addison Rizer, 9 Body Horror Novels by Women about Losing Control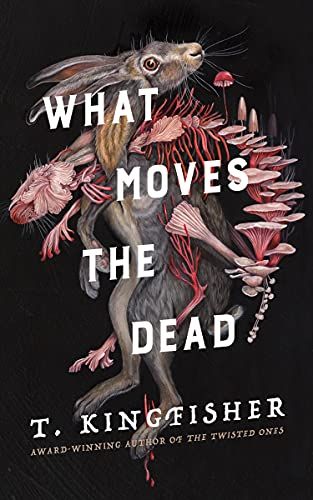 What Moves the Dead by T. Kingfisher
"In this lush retelling of Poe's The Fall of the House of Usher, it's not ghosts but a mind-altering fungus that haunts the Usher home in remote Ruravia. A nonbinary retired soldier has come to investigate claims that their friend Madeline Usher is dying. What they find is straight out of a nightmare: fungal growths overtaking the house, sleepwalking, possessed wildlife, and strange voices talking at night. Can this deadly knot be untangled, or will whatever is overtaking the House of Usher consume them all?" — Rachel Brittain, 10 Queer Haunted House Books To Scare Your Socks Off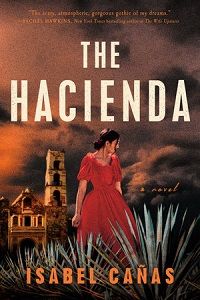 The Hacienda by Isabel Cañas
"The Mexican government has been overthrown, and Beatriz is at a loss. In a man's world, Beatriz needs to marry as quickly as possible to ensure that she can be safe and secure moving forward. So when the recently widowed Don Rodolfo Solórzano proposes, she jumps at the opportunity. But was it a mistake to move to Hacienda San Isidro? What actually happened to his first wife? Isolated, haunted by voices, it begins to dawn on Beatriz that maybe this house is even more dangerous than the one she left behind." — Leah Rachel von Essen, New and Recent Gothic Horror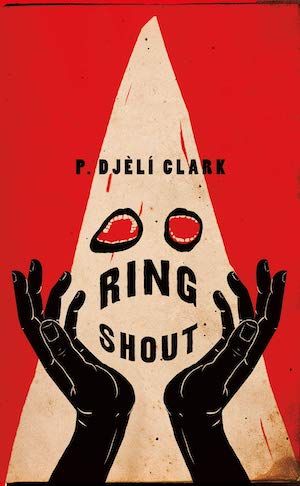 Ring Shout by P. Djèlí Clark
"The Birth of a Nation, a movie released in 1915 that acts as a sort of spell to spread hate, opens a rift between worlds and demons called Ku Klux run rampant. Enter Maryse Boudreaux, a bloodthirsty bootlegger with a sword that can send the Klan back where they came from. With a team of monster killers Sadie and Chef, the trio departs on a journey to send the Klan back to where they belong and, well, save the world." — Addison Rizer, 20 Must-Read Historical Horror Novels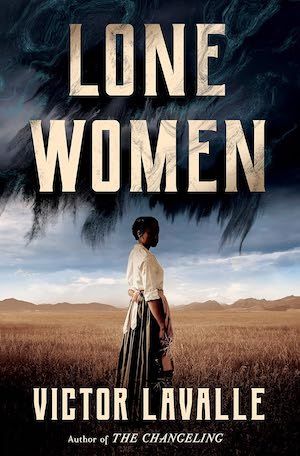 Lone Women by Victor LaValle
"The latest from acclaimed author Victor LaValle takes readers into the American West in the year 1915. Adelaide Henry is on the run after her secret sin killed her parents and forced her to leave her hometown of Redondo, California. Her journey will take her to Montana to be one of the 'lone women' who will take advantage of the government's offer of free land for those who can cultivate it. But Adelaide isn't alone. With her, she carries an enormous steamer trunk that must always stay locked. When the trunk gets unlocked, people around her start disappearing. The locked trunk holds the secrets to Adelaide's past. And that secret she's keeping locked away might also be the only thing keeping her alive." — Emily Martin, The 25 Best Horror Books of 2023
---
Check out the full list at Goodreads.
Find more news and stories of interest from the book world in Breaking in Books.