Hawaii's Kilauea volcano is currently erupting for the third time this year, according to the U.S. Geological Survey. 
The USGS said Sunday around 3:15 p.m. local time, the "USGS Hawaiian Volcano Observatory observed eruptive activity in Kilauea summit webcam images and from field reports indicating that an eruption has commenced within Halemaʻumaʻu crater and on the down dropped block to the east in Kilauea's summit caldera, within Hawai'i Volcanoes National Park." 
"The eruption was preceded by a period of strong seismicity and rapid uplift of the summit," the USGS added. 
"The opening phases of eruptions are dynamic," it also said. "Webcam imagery shows fissures at the base of Halemaʻumaʻu crater generating lava flows on the surface of the crater floor. The activity is confined to Halemaʻumaʻu and the hazards will be reassessed as the eruption progresses." 
HAWAII'S KILAUEA VOLCANO ERUPTS IN JUNE 
The volcano previously erupted in June and January this year.  
As a result of the ongoing activity, the USGS says its Hawaiian Volcano Observatory is "elevating Kilauea's volcano alert level from WATCH to WARNING and its aviation color code from ORANGE to RED as this eruption and associated hazards are evaluated." 
A red aviation code means an eruption is underway with "significant emission of volcanic ash into the atmosphere," its website says. 
The Hawaii Emergency Management Agency said on X, formerly Twitter, that "[a]t this time, lava at Kilauea is confined to the summit and does not pose a lava threat to communities."
"However, eruptions emit volcanic particles and gases which may create breathing problems for people exposed," it added. 
HAWAII'S MAUNA LOA VOLCANO ERUPTS FOR FIRST TIME IN 38 YEARS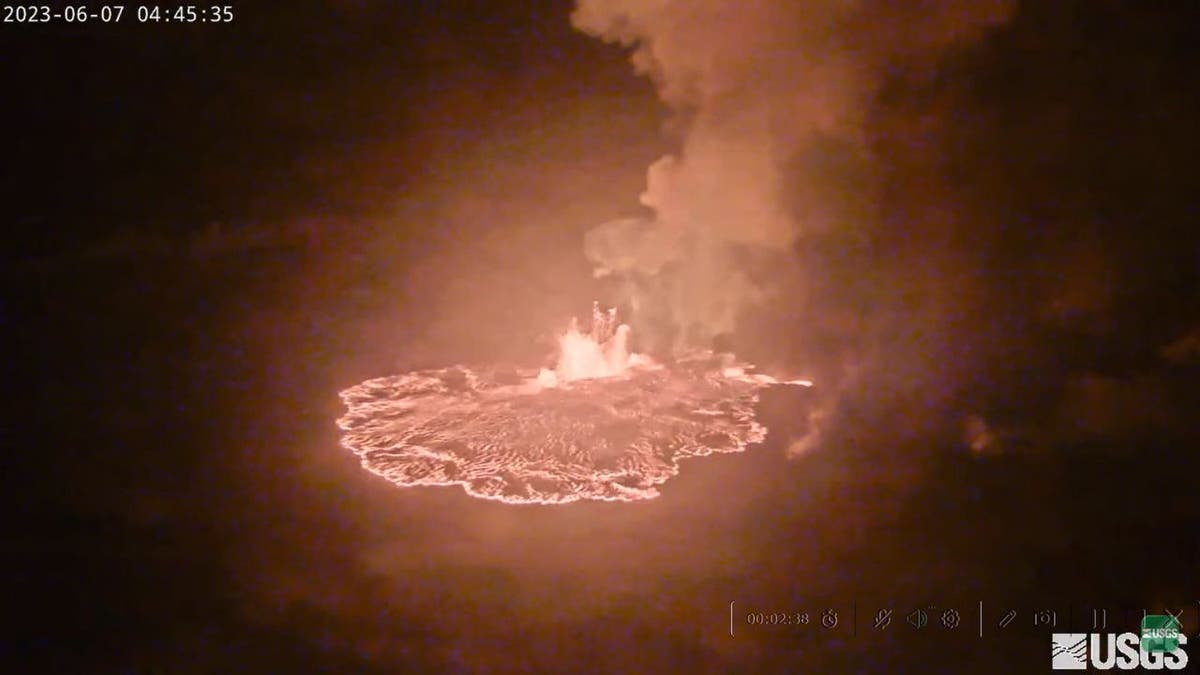 Volcanic gas, according to the USGS, is primarily made up of water vapor, carbon dioxide and sulfur dioxide. The concern is that volcanic gas can have far-reaching effects down-wind, creating a visible haze known as vog, or volcanic smog. 
Vog, the USGS added, poses a hazard to humans, crops and livestock. 
Kilauea is one of the world's most active volcanoes with its eruption in January lasting 61 days.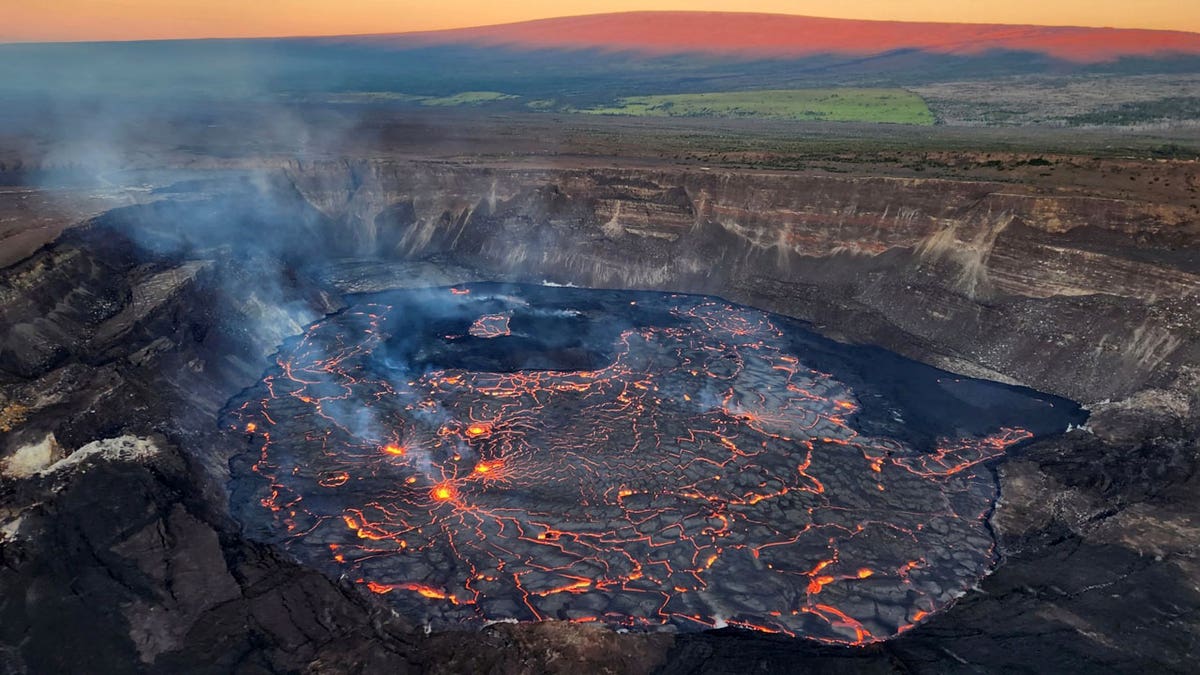 CLICK HERE TO GET THE FOX NEWS APP 
Prior to that, Hawaii's second-largest volcano erupted in September 2021 and the volcanic activity lasted for 16 months. 
Fox News' Greg Wehner contributed to this report.