This content contains affiliate links. When you buy through these links, we may earn an affiliate commission.
You might be familiar with the term 'manga' — Japanese-language comics that have expanded their popularity around the whole world throughout the years. Because of this, publishing houses in countries outside Japan have been buying the rights to these manga to publish in their own languages. Unsurprisingly, it has been successful! But what about manhwa? The South Korean comics are everywhere nowadays and with reason. They provide incredible storytelling while also giving you beautiful visuals. With this list, I wanted to recommend some of the best romance manhwa you can read right now.
What is manhwa, though? Manhwa are Korean-language comic books and graphic novels made in South Korea. You can usually find them on websites like Webtoon, Tapas, Manta Comics, or Tappy Toon. On these sites, some manhwa are available completely for free while others might need a subscription in order to read more available chapters. It has been quite recently that publishers have also been releasing manhwa in print. Imprints like Ize Press, from Yen Press, are giving us what we have always wanted! They dedicate themselves to giving manhwa print releases in these beautiful editions that you can't help but buy immediately.
So, based on this, I wanted to create a small list of fun and romantic manhwa that you can find online or, if you're a collector and want to own those beautiful prints, get them in paperback. There are far too many manhwa out there though, so my list is barely a small fraction of what you can find. Still, I feel like these titles are the perfect romance manhwa to kickstart your reading journey into this charming world.
Romance Manhwa You Can Read Online
Semantic Error by J. Soori and Angy
Where can I read it? Manta Comics.
This fun, entertaining romance manhwa tells the story of Sangwoo Choo, a college student who is a rule-follower. Because of this, when his teammates in a group project don't deliver their assignments, he decides to leave them off the final presentation. This prevents one senior from graduating, Jaeyoung Jang. Now, Jaeyoung wants revenge, and he's ready to make Sangwoo break every rule he has.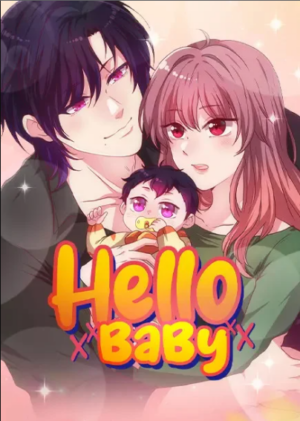 Hello Baby by Enjelicious
Where can I read it? Webtoon.
Do you love the secret baby trope? This romance manhwa is for you, then.
What is the secret baby trope, you might ask? It's when one of the characters keeps the knowledge of the birth of the baby from the other one. In Hello Baby, that is exactly what happens. Gwen spends a fabulous night with Arthur on a cruise, not knowing she will end up pregnant from that encounter! Nearly two years later, Gwen and Arthur cross paths again, but now they're fighting over their child's custody.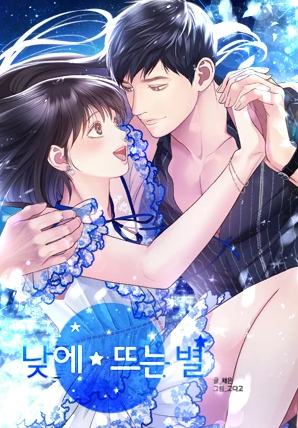 Daytime Star by Chaeun/Godago
Where can I read it? Webtoon.
Daytime Star is a story about an actress who wants to make it big in the showbiz world. When she meets Seunghyeon Kang, one of the most prominent actors in the business, her fate suddenly starts to change.
With beautiful art, Daytime Star's vibrant tale will easily capture your heart.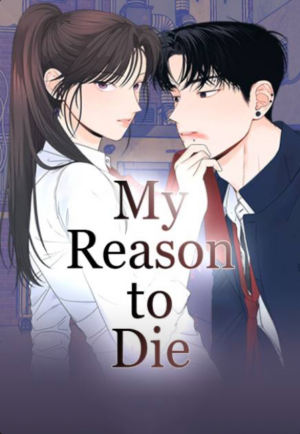 My Reason to Die by YUJU
Where can I read it? Webtoon.
This is a fascinating and complicated story about one girl who, after an injury, leaves her out of the tryouts for the national taekwondo team, and feels like her life is done and over. But a chance meeting with a fellow classmate changes everything. Do you believe in fate and destiny? My Reason to Die will make you a believer.
I cannot explain what this manhwa is like further without giving spoilers away. So, you'd better trust me and start it as soon as possible.
Our Secret Alliance by Cakenyam
Where can I read it? Webtoon.
This childhood friends-to-strangers-to-fake-dating-to-lovers romance manhwa will quickly become one of your top favorites. Our Secret Alliance tells the story of Se-i and Jaeha, two childhood friends who haven't spoken in a long time. Because their families are so overprotective of them though, they decide to make an alliance with each other: they will pretend to be friends so they can hang out without any issue and do their own thing. But it doesn't stop there! Soon enough, they find themselves in a deeper lie, because they just told their families they're dating (and it's not true!).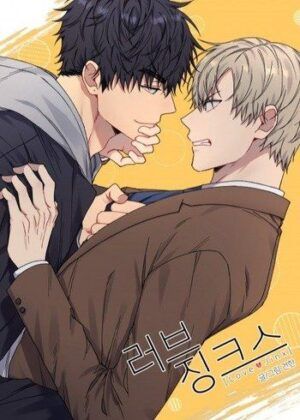 Love Jinx by Geonhan
Where can I read it? Manta Comics.
Love Jinx is a romance manhwa that lowkey reminds me of Just My Luck, the 2006 romcom starring Lindsay Lohan and Chris Pine. Why, though? Because the main character in Love Jinx also suffers from very bad luck! Whenever Haekyung kisses someone, something is bound to go wrong. For example, he gets dumped, every single one of his projects fails, or some type of catastrophe happens in his life. When he finds himself single, will Haekyung finally manage his happily ever after?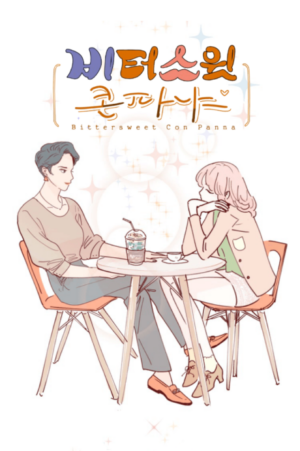 Bittersweet Con Panna by Hobaen and Sohn Gaepi
Where to find it? Manta Comics.
A cute sapphic romance manhwa that will bring joy and swoons into your reading life. In Bittersweet Con Panna, you'll meet graduate student Songah, who loves to be clingy with her girlfriend, Yoosung. Their relationship is going as perfectly as one can imagine, but then everything takes a turn for the worst when a hot childhood friend enters the mix.
Romance Manhwa You Can Buy in Print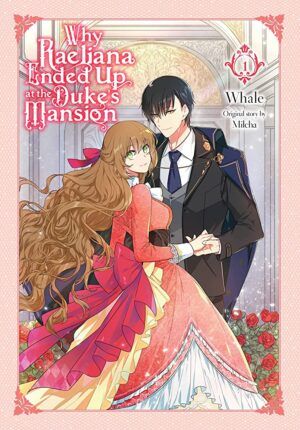 Why Raeliana Ended Up at the Duke's Mansion by Milcha and Whale
Why Raeliana Ended Up at the Duke's Mansion quickly became a hit, not only because of the anime release, but because the story provides so much entertainment in terms of plot, characters, and dialogue.
This manhwa is an isekai story about a girl who dies and gets reborn in her favorite game. In the game, she is reborn as Raeliana McMillan, a character who is fated to be killed by her fiancé! In order to not die in the story, she comes up with a plan: get into a pretend marriage with a man more powerful than her fiancé. And this is how she finds herself engaged to Noah Wynknight.
My Gently Raised Beast by Yeoseulki, Teava, and Early Flower
Another spectacular, and fascinating, romance manhwa you can buy in print is My Gently Raised Beast. Your heart will skip a beat as soon as you meet both Blondina and Amon, the two main characters of the story.
This manhwa follows long-lost princess Blondina who gets to return to the palace where her father, the emperor, lives with his children. She doesn't get the welcoming reception she craved, but she does meet one talking cat who has secrets of his own. Especially when the cat suddenly turns human!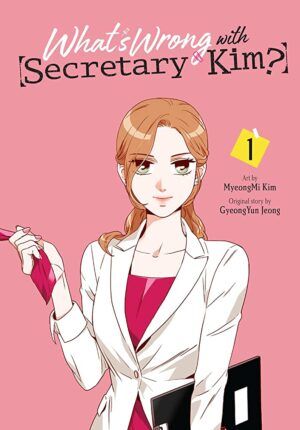 What's Wrong With Secretary Kim? by Myeongmi Kim and Gyeongyun Jeong
What's Wrong with Secretary Kim? tells the story of Secretary Miso Kim and Vice-chairman Youngjun Lee. When Miso gives her notice to her boss, she throws him for a loop. He thought everything was going great — she was his star secretary and she never let him down. So…what is he going to do now that she wants to quit? First of all, he's going to convince her to stay.
With an impressive cast of characters and an entertaining plot and dialogue, this romance manhwa is one you don't want to miss. And if you've already read this, don't forget you can also check out the K-Drama adaptation.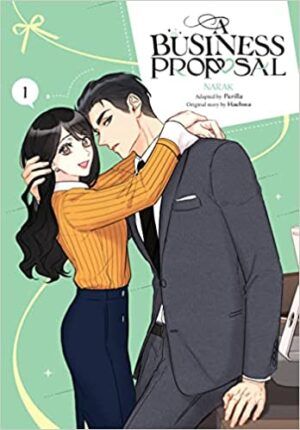 A Business Proposal by Narak, Perilla, and Haehwa
Fake dating your boss without him knowing you're actually working for him? Oh, it's the perfect start to an incredible story.
A Business Proposal, with a K-Drama adaptation already in its bag, is a wonderful romantic comedy. It recently got a print release, so you can now get your fancy paperback to put on your shelves. If you're unfamiliar with its story, A Business Proposal is a romance manhwa starring a CEO and the girl who he hires to pretend to be his fiancée. But what he doesn't realize is that she works in his company.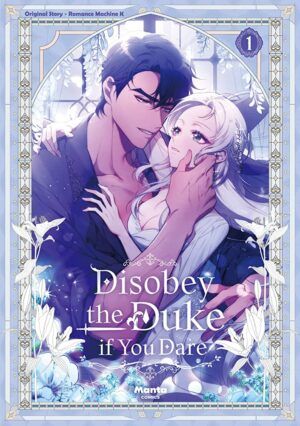 Disobey the Duke If You Dare by Romance Machine K and Manta Comics
With each new marriage, Lily has never found happiness, whether for her partner or for herself. After her second husband dies, her father arranges for a third marriage for Lily, but this time around is different. Her new husband is a duke and, instead of being horrible and mean, he ends up being the kindest soul in the land. But there's a catch to this union, of course. Lily must never see his face!
Disobey the Duke If You Dare is one of Manta Comics' most popular manhwa for a reason. It combines several favorite tropes, like arranged marriage and forced proximity, in one story, and it's a ride from stop to finish.
If you already read every single one of these romance manhwa, check out these other romance manhwa. You definitely have so many options to choose from, so do not worry — you won't ever run out of manhwa to read.
We also have a primer on the difference between manhwa and manga, this article you might find helpful. There's such a deep history behind each format, so it's nice to know more about the topic before you get to reading.