This content contains affiliate links. When you buy through these links, we may earn an affiliate commission.
Fiction can incorporate elements of true crime, like interview transcripts, catalogs of evidence, or a full-on imitation of nonfiction style. Despite a seemingly new angle, these books are working in a time-honored tradition. Classic Gothic novels, those in which we delight in the terrifying, frequently have a frame narrative or other device attempting to add a layer of fact to the fiction. Sometimes, old gothic novels would simply just state that they were true stories on the title page. Others have their scary story nested in the story of someone relating something horrible that happened to them or someone they know. The closer these stories feel to true, the scarier they are, right?
Consuming true crime media is an inherently fraught activity. On one hand, real justice can happen through the widespread attention true crime media can bring to a case. On the other hand, true crime fans find entertainment in stories inextricable from the suffering of real-life victims and their loved ones. And that's hard to reckon with. Maybe novels like the ones I present below, books that create an augmented sense of realism, are better ways to indulge your curiosity about the twisted things people do. And they also make sharp commentary on the endeavor of true crime and the underlying slippery nature of the truth.
One of the most common ways to bring true crime into a novel is through podcast transcripts. Many of these books feature them. I also took a wider approach as well, pulling in books with multimedia material, court transcripts, and other storytelling conceits. Perhaps you'll incorporate these books into your regular diet of true crime or your regular diet of thrillers and crime novels. Either way, these are gripping books that will make you question everything you know about fact and fiction.
The Weight of Blood by Tiffany D. Jackson
This was the best book I read last year, so I had to put it on this list. Rather than position itself as a true crime book, it has a true crime podcast woven among the shifting points of view. Effectively, this adds another layer to this richly told story. While retelling the story of Stephen King's Carrie in a town where segregated proms remain a thing, this novel DELIVERS even for those who know the beats the original story follows. That story, by the way, is that of a bullied girl whose telekinetic powers awaken and wreak havoc. As with so many true crime podcasts, conclusions are hard to reach when a strange story turns tragic. The truth is hard to find in all the chaos.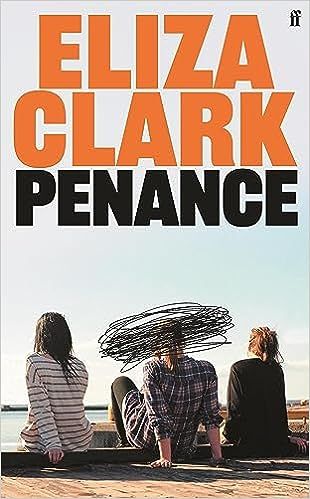 Penance by Eliza Clark
This unsettling book truly takes the form of true crime nonfiction. The narrator/author of the crime book is basically a muckraker looking for a story that will pull people in, and he's found it in the grisly murder of a teen girl in England on the night of the Brexit vote. The extra layer of narration on top of this book-within-a-book is that it was pulled from shelves after allegations about the author surfaced, but we are now reading it republished in its original form. This palimpsest of a text offers commentary on toxic female friendship, social media, and the true crime phenomenon.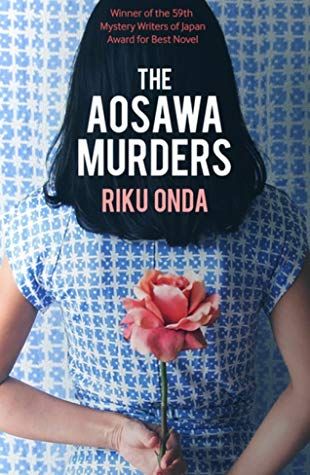 The Aosawa Murders by Riku Onda, translated by Alison Watts
Here's a book that lets the reader dive into the investigation themselves. Using a variety of formats, including letters, diaries, and interviews, you untangle what happened at a party in Japan in the 1960s where a mass cyanide poisoning left 17 people dead. It's a very original story, more creepy than thrilling. While there are answers to the puzzle set for you, the book also raises many philosophical questions.
The Fortune Men by Nadifa Mohamed
This vivid book is unusual among this list because it fictionalizes the true story of Mahmood Mattan, a Somali man wrongfully executed for murder in Wales in 1952. Non-fiction novels, as they are called, are abundant, but this one truly blurs the line by presenting part of the story as court transcripts. The author included those verbatim. That means the reader is presented with the fictionalized version of a true story, as well as the actual documents that created the fiction used to prosecute Matatn. It's a thought-provoking ouroboros of fiction and true crime.
With a Kiss We Die by L.R. Dorn
If you're interested in a book written entirely as a podcast, here you go. Ryanna is a popular podcast host known for her keen investigative skills. When a husband and wife are found murdered in their glitzy Southern California home, their son and his girlfriend become the main suspects. To get their side of the story out, they want to talk to Ryanna. And she's determined to get to the truth. This one does have a full-cast production audiobook if you want that immersive podcast experience.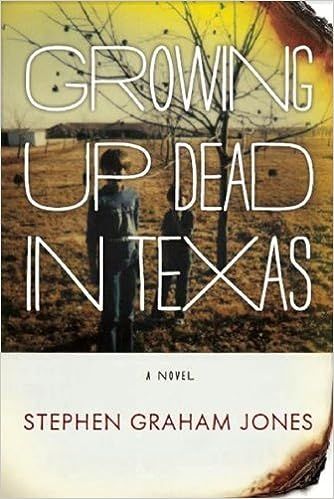 Growing Up Dead in Texas by Stephen Graham Jones
Stephen Graham Jones has really blown up in recent years, but have you checked out his early stuff? This book is a novel but has shades of memoir and shades of investigative journalism, which may give you pause about what is meant to be true in this book. On the surface, the novel is about an unsolved fire that burned the cotton crop in a small Texas town. But as many of the books on this list underscore, fact and fiction always blend in the stories we tell ourselves.
Acts of Violet by Margarita Montimore
Because of the podcast angle of this one, it's another best enjoyed in audio format if you have a choice and want a star-studded cast. This book dials up the fun more than many of the books on this list. A magician named Violet disappeared mid-act, never to be seen again. It's 10 years later, so obviously, it's time to solve her disappearance with a podcast. The host, Cameron, is eager to interview Sasha, Violet's sister. But Sasha has a complicated history with her sister, and Cameron's pushing is not helping her run from the past.
Murder in the Family by Cara Hunter
Maybe you'll find this book gimmicky, or maybe it's exactly what you want. This book compiles all the preparation for a fictional true crime documentary about an unsolved murder in London from 2003. You get to read emails, resumes, you name it. Then, the book takes the form of the script for the show. You get all the breaking developments as the documentarians do, giving you the chance to solve the crime along with them.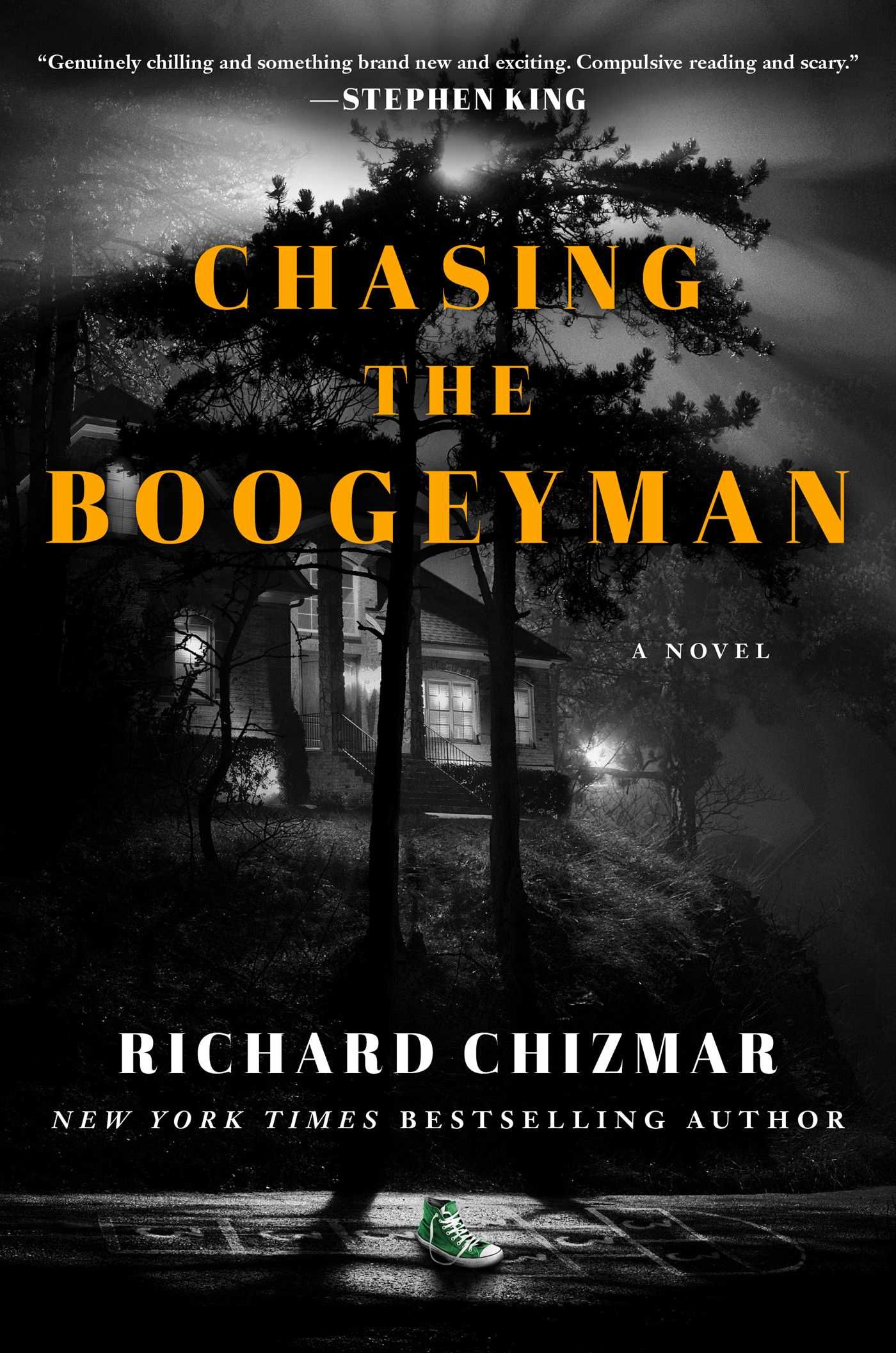 Chasing the Boogeyman by Richard Chizmar
If you've ever read a true crime book that bleeds into memoir, like I'll Be Gone in the Dark, you will appreciate this metafictional book. The book chronicles a serial killer's reign of terror in a Maryland town in 1998 through the eyes of a recent college grad who just returned to the town. Although the book is fictional, it is written in that true crime memoir style. The layered metafictional narrative will make you google the details because they feel so real.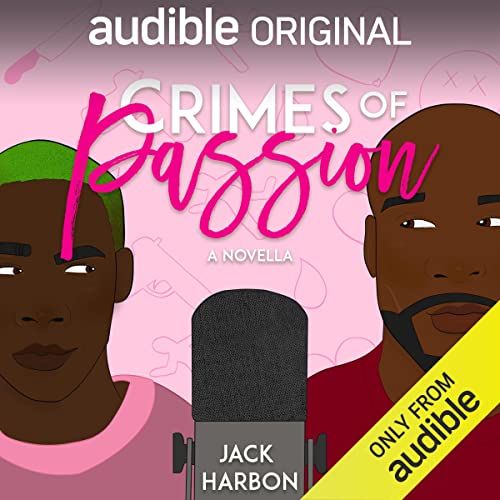 Crimes of Passion by Jack Harbon
Here's a romance for the true crime fans! This story engages deeply with the issues inherent to true crime podcasting by seeing what happens when two rival podcasters must work together to fulfill a fan's dying wish. One is righteous, and the other is fun, and because it's a romance, they find a way to combine their strengths to make something greater than the sum of their parts. Originally produced as an Audible original, this one is best in that format if you have the choice so you can enjoy the podcast productions.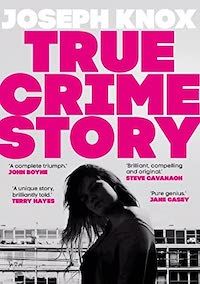 True Crime Story by Joseph Knox
Some of these books that are novels disguised as true crime nonfiction introduce a fictional true crime author. This book takes it one step further by the author using their own name in their investigation. In this story, the case of a missing university student doesn't seem especially sensational until the author's friend starts investigating and emailing him the findings. It's a twisty story that contains the clever use of interviews to show how differently multiple people can experience the same event.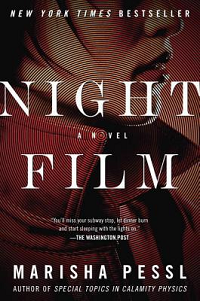 Night Film by Marisha Pessl
Here's another book with a multimedia twist. If you're looking for a book blending true crime and fiction with a literary bent, this is a great choice. In this creepy story, an investigative journalist investigates the apparent suicide of a young woman whose father is a reclusive cult-horror film director. The text itself is filled with notes, screenshots, photographs, and more. These elements build a deep lore about the world of this book and the filmic world within it.
Girl, 11 by Amy Suiter Clarke
Ellie is a former social worker turned true crime podcaster focused on cold cases. Everyone else assumes the Countdown Killer is dead, but Ellie believes they're lying in wait. Then, a child is abducted in a kidnapping bearing the hallmarks of the Countdown Killer. Now, the race is on to figure out whether it's a copycat crime or the real deal. Ellie's on the case. This book includes third-person narration alongside podcast transcripts.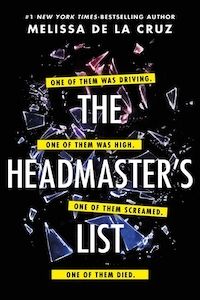 The Headmaster's List by Melissa de la Cruz
Here's a young adult book for true crime fans. It's great for people who love to uncover the seedier side of exclusive high schools. Chris is killed in a car accident, and Spencer wishes she knew who was behind the wheel. She was in the car but remembers nothing. Not why she was in a car with her ex and not why Chris was there. A podcaster, whose episodes are transcribed, is on the case.
---
If you're interested in the connection between true crime and fiction, we've got lots more for you: