This content contains affiliate links. When you buy through these links, we may earn an affiliate commission.
In October, there are two kinds of people: people make Halloween their whole personality, and then there's the rest of us. I am not one of those all-consumed Halloween people. But I do enjoy sprinkling a little eerie essence here and there this month. While I don't want cotton cobwebs draped artfully from my bookcases or 12-foot skeletons towering over people walking their dogs in front of my house, I do love getting in a silly kind of spooky spirit to celebrate. For me, Halloween manifests more as pumpkins, cutie ghosts, Halloween journals, and big witch energy. Less scary, more cozy.
There is one place in my life where I go hard for Halloween, however. A place where nothing is over the top or too tacky. A place just for me where too much doesn't exist: my journal. My journaling practice is a place I try not to keep too precious. It's a place for messy feelings, bad doodles, sketchnoting, and detailed to-do lists. My journal is a safe place to let my whimsy run wild. Whether it's covering my notebook in stickers or dedicating multiple spreads to a holiday, my notebook can hold anything I throw its way, even the sinister stuff. I've found a perfect selection of Halloween journals, accessories, and prompts for your Halloween bullet journal starter kit. There's something the hardcore Halloween freaks will love, and there's softer, spooky-sweet stuff for the rest of us freaks. Let's go all out in the places where we feel most comfortable.
The Best Halloween Journals
21 Day Halloween Journal is the perfect guided journal for this time of year. And being only 21 days, the pressure is low since there's a 10-day grace period rather than something every 31 days of October. $21
The perfect combination of spooky and cozy, this ghost drinking tea in a library surrounded by houseplants is exactly the mood I'm trying to create this Halloween season. $20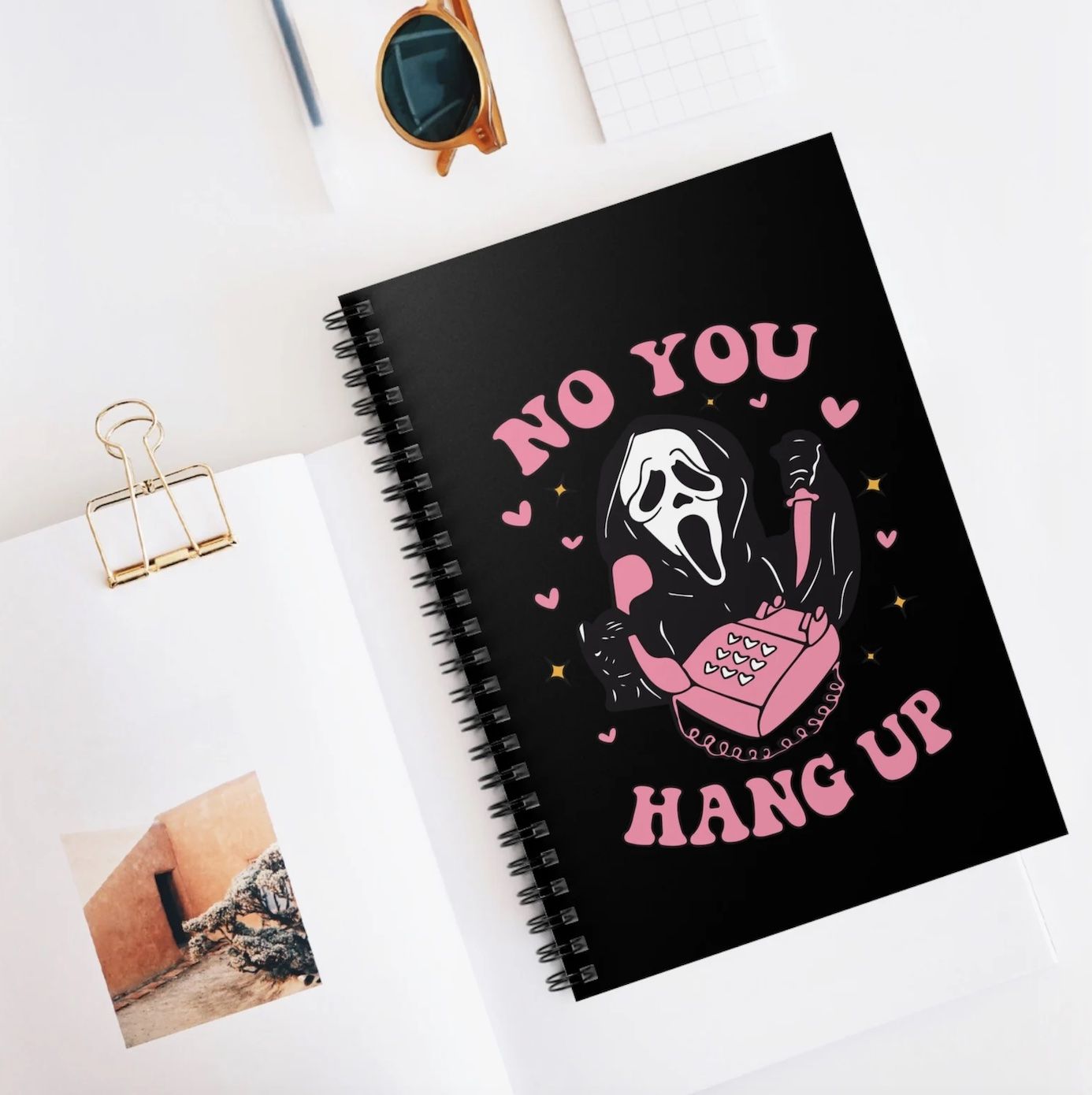 Classic horror movie lovers will not be able to resist this clever journal. The Scream villain insisting you hang up first? Adorable. $19
A journal shaped like a coffin is good for any time if you're trying to be eerie all year long, honestly, but especially for Halloween. $43
Halloween Journal Embellishments and Accessories
Washi tape can take any journal page and elevate it from drab to dramatic. This Halloween washi tape set has a style for every Halloween occasion. $19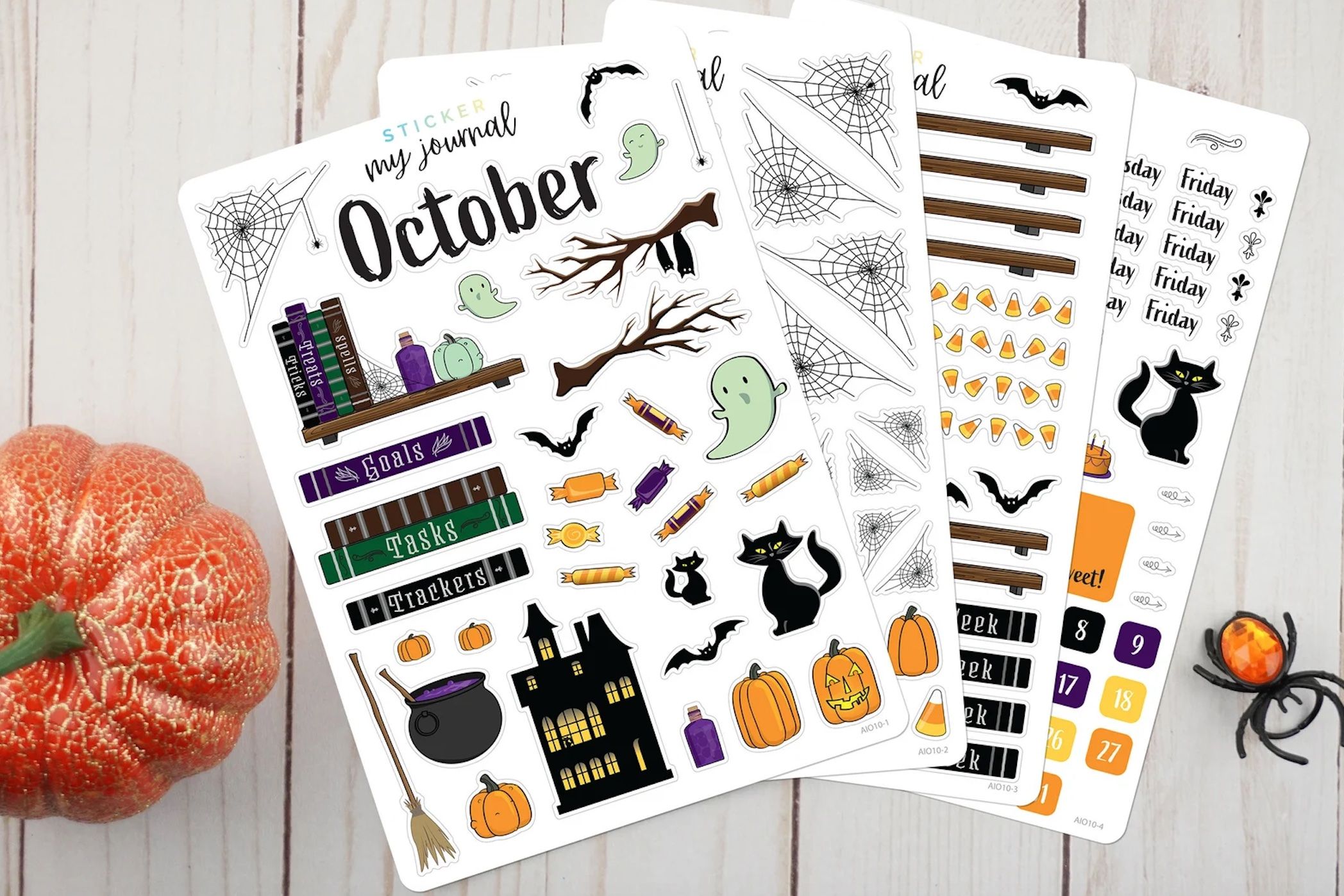 Stickers are another easy embellishment to elevate my journaling practice to the next level. These October monthly journal stickers are specifically for planner notebooks or bullet journals. $9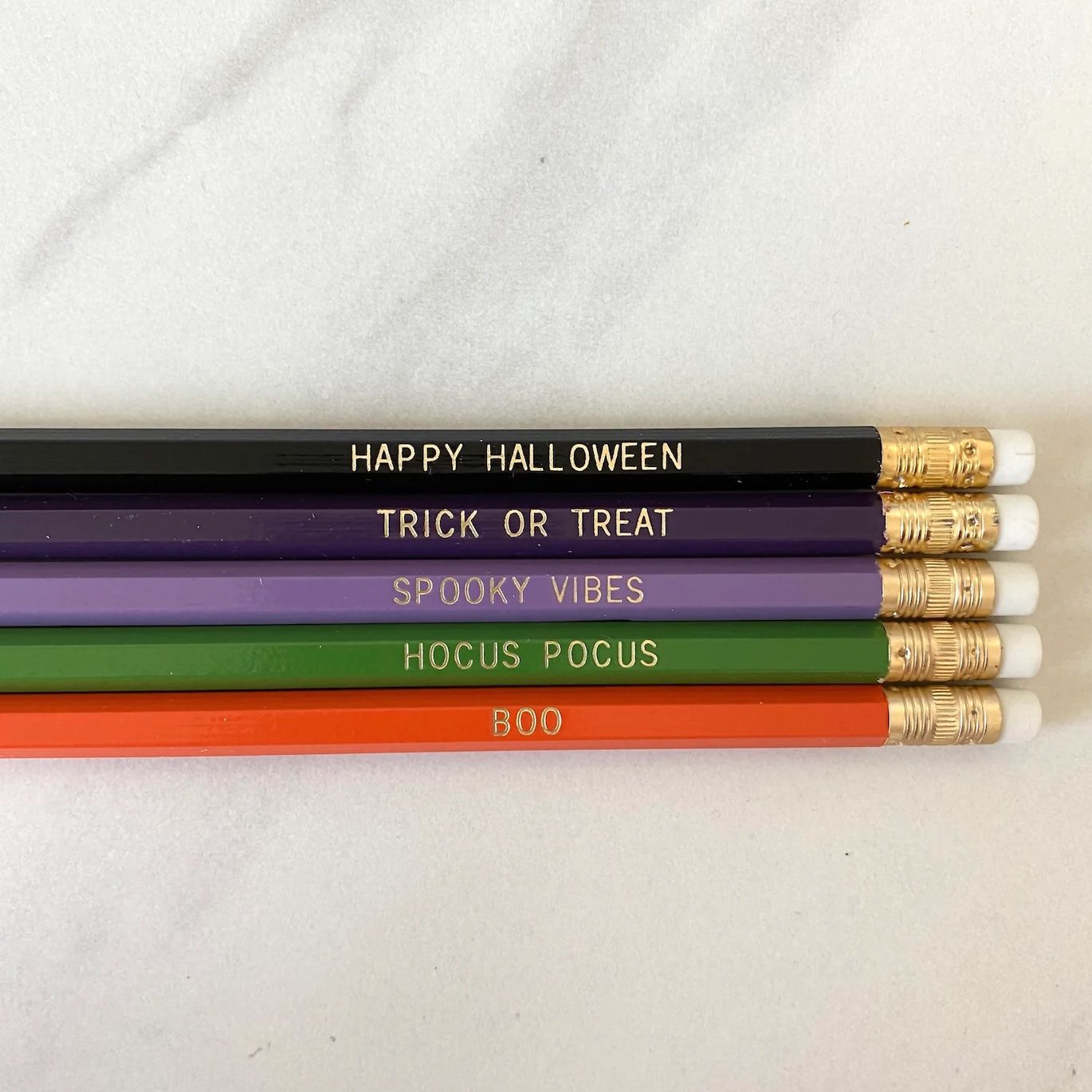 If you prefer pencil to pen in your practice, these sleek pencils with classic Halloween sayings are flawless. $10
Halloween Journal Writing Prompts
Now that you have a brand new notebook with fresh pages and the perfect haunting writing implement, plus a few eery accessories, you're ready to get started on this month's journaling practice. Here are a few prompts to guide you further.
Write about any supernatural experiences you've had or what you think a supernatural experience might feel like.
Write about any superstitions you have.
Do you believe in ghosts? How many ghosts do you think are in the room with you? If you don't believe, what kind of experience could change your views?
Write a letter to your favorite character from a horror novel or movie.
Do you have any Halloween traditions? Write about your favorites! If you don't, what traditions would you like to start?
What books get you in a spooky mood? Make a terrifying TBR list. (Or if you don't have any, consider asking a TBR bibliologist!)
What do you do during the witching hour?
If magic is real, what kind of powers would you want to have, and how would you use them?
Are you afraid of the dark? Write your way through that fear.
If you're looking for more Halloween inspiration, check out this list of bookish Halloween decor. You can find your next lighthearted seasonal read with this list of Halloween romances, or you could take this quiz to figure out the next horror novel you should read.