This content contains affiliate links. When you buy through these links, we may earn an affiliate commission.
There's just something inherently queer about mermaids, isn't there? Hans Christian Anderson's original tale certainly set a precedent, but the fact that so many mermaid stories involve pining for a life — and a relationship — that go against the norm also plays a role. Mermaids have long resonated with the trans community, and the fairy tale-esque nature of underwater creatures makes anything seem possible. Not to mention (going back to Anderson's The Little Mermaid) that the idea that one has to change themself for a chance at love or acceptance is a fear that, historically and presently, the LGBTQ community is very familiar with. So it just makes sense, really, to have queer mermaid books. Whether subtextual, as in The Little Mermaid, or completely overt and out, in the case of these 13 queer mermaid books, mermaids are simply queer icons.
Yep, I'm claiming them right alongside vampires and Babadooks and rainbows.
In these 13 queer mermaid books, representation and relationships of all kinds are at the fore. From people of all genders longing to be mermaids to mermaids longing to be human — not to mention girls longing for girls and boys longing for boys — mermaids and queerness are central. So, go on and venture into the world of queer mermaid books and never look back.
Chlorine by Jade Song
Ren's life revolves around water. She's a competitive swimmer who spends most of her day either in the pool swimming or thinking about swimming. You might say she's obsessed. But while winning competitions and making her teammates, mom, and coach proud are valid concerns, they're also human concerns. And Ren isn't human. She's a mermaid. If only anyone else could see it. It's not until Ren performs a devastating act that any of her friends and family realize, though. By then, it might be too late.
Is Ren really a mermaid in human form? Is she just a struggling teenager whose difficulties are overlooked until it's too late? Jade Song isn't about to tell you in this reality-blurring literary novel, and neither am I.
The Deep by Rivers Solomon
Yetu is the memory keeper of her people. As the descendants of those who drowned on the Middle Passage, the collective memories of their people would overwhelm if remembered by everyone. So Yetu remembers for them. But being the only one to know and remember is slowly destroying her. Fleeing to the surface, Yetu discovers a world her people left behind. It's different than she imagined, and the things she learns about the past and present help her realize that the only way for her and her people to move forward is to remember together.
The Salt Grows Heavy by Cassandra Khaw
This isn't the story of The Little Mermaid like you've ever read it before. After being forced into a marriage on land, the mermaid at the heart of this retelling gives birth to daughters who devour not only her husband but the entire land. Now, on the run, the mermaid meets a plague doctor with a violent past of their own. Together, they find solace in accepting their monstrous natures, but a cult of saints whose ageless children are sent out for blood threatens to upend any peace they might have found together.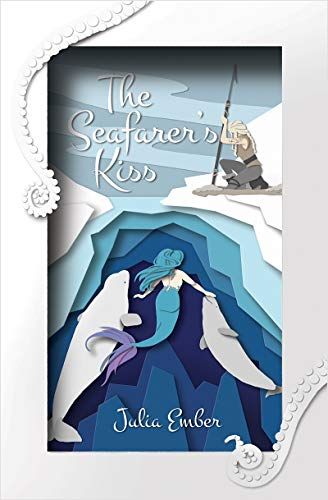 The Seafarer's Kiss by Julia Ember
In the icy depths of the ocean, a mermaid longs to learn what lies beyond the ice shelf of her underwater home. When she rescues a stranded shield maiden, Ersel finally gets that chance. Ragna is everything Ersel ever wanted to learn about the human world and everything Ersel could want for herself. But when they're caught together by a bitter merman, Ersel makes the desperate decision to go to the trickster god Loki for help. She can finally be with Ragna, but when dealing with a trickster, there will always be a cost.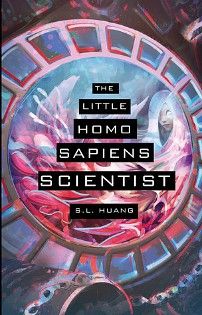 The Little Homo Sapiens Scientist by S.L. Huang
In this dark, sci-fi Little Mermaid retelling, a renowned scholar of the mermaid-like beings known as atargati releases a captive, knowing it will cost her both her career and her life. But her fascination with the atargati, and this one in particular, forces her to reexamine everything she thought she knew about herself and the world around her. It's more Hans Christian Anderson than Disney, so don't expect it to be light fairy tale fare.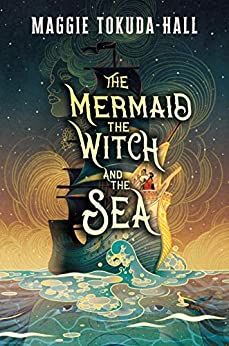 The Mermaid the Witch and the Sea by Maggie Tokuda-Hall
A genderqueer pirate and a noble, imperial daughter being shipped off to a husband she's never met or wanted are thrown together at sea when the merchant vessel Lady Evelyn Hasegawa has boarded turns out to be a pirate ship in disguise, preparing to sell the passengers to the highest bidder. Along with the help — and hindrance — of a witch, a captured mermaid, and the legendary Pirate Supreme, the two will have to figure out how to come together and save each other and themselves.
The Gloaming by Kirsty Logan
On an island where no one dies, but everyone's lives end as statues atop a cliff, Mara finds a chance to escape when Pearl, a mermaid, arrives on their shores one day. Soon, Mara is living a life she never could've imagined for herself. But when Mara and Pearl finally return to the island one day, Mara's parents are beginning to turn into stone. What does it mean to be a part of a place and choose to leave — or come back to stay?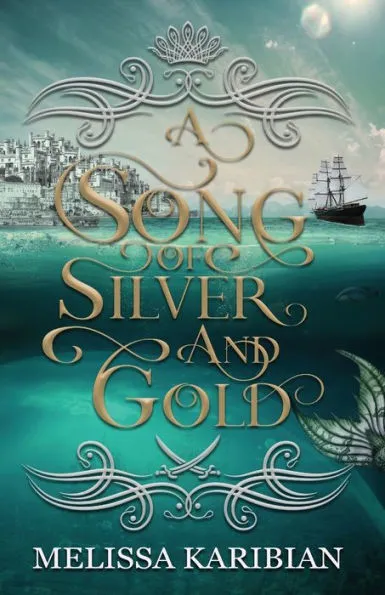 A Song of Silver and Gold by Melissa Karibian
Kaelyn may be a princess, but for the past year, she's been captain of a ship, disguising herself as a man named Captain Kae and leading her sailors on a quest for revenge. A siren attack leads Kae on a renewed quest to destroy the sea demons who have long haunted her home. Aqeara is a siren warrior, but when a mistake results in the death of her princess, she makes a deal to end her banishment by cutting out the heart of Captain Kae in exchange for her princess's resurrection. When Kae and Aqeara meet, though, their undeniable feelings war with the missions they've both dedicated themselves to — missions that would both result in the death of the other.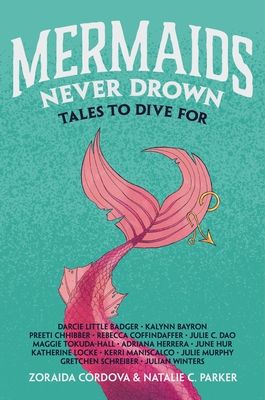 Mermaids Never Drown: Tales to Dive For edited by Zoraida Córdova and Natalie C. Parker
This mermaid-centric anthology features a number of queer mermaid stories, including the story of a boy pining for the merboy who saved him years ago, a trans mer who saves a Polish immigrant family during the Great Nor'Easter of 1962, and a girl determined to rescue the mermaid on display at the aquarium where her mother works, as well as many other. It's perfect if you're looking for a wide selection of queer mermaid stories to enjoy.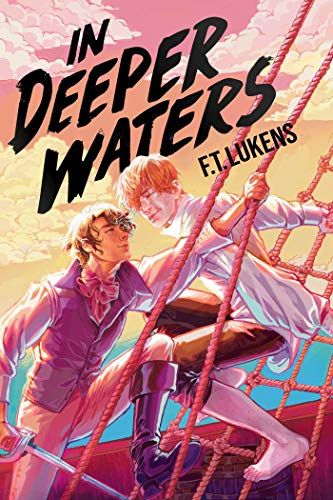 In Deeper Waters by F.T. Lukens
The magical fourth son of the king, long kept hidden in the palace walls, finally gets a taste of freedom when he ventures out into the world on his coming-of-age tour. A mysterious — and charming — prisoner saved from a burning ship only increases the sense of adventure. But when Athlen leaps from the ship, only for Prince Tal to discover him alive and well on land several days later, he begins to wonder just what secrets this strange boy is so intent on keeping. Before he can figure them out, though, Tal is kidnapped by pirates, and only by accepting the magical powers he's long kept at bay — and maybe a little help from a handsome boy with magical secrets of his own — will he be able to escape.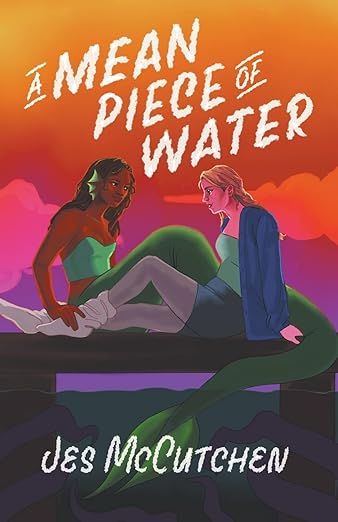 A Mean Piece of Water by Jes McCutchen
When a cult starts taking over a small town, hoping to flood the world and eradicate humans, a lake mermaid and a local come together to save their home. Kye would do anything for Dani, and Dani would do anything for Kye, so when Dani shows up with a gash in her tail and a story about her cousin being chosen by a cult to be their new prophesied leader, Kye is all too ready to help.
Out of the Blue by Jason June
Venturing onto land is an experience all teen merfolk are expected to go through, with one month to help a human and return to the sea or remain stuck on land forever. Crest is all too eager to get his experience over with. Humans are disgusting polluters, after all, who have filled the ocean with their trash. But when he meets a lifeguard named Sean, his view on humans begins to shift. Can a human and a merman, torn between two very different worlds, make a relationship work, especially when it was fake to begin with?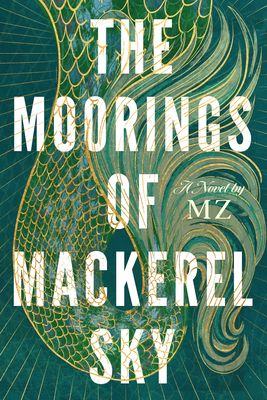 The Moorings of Mackerel Sky by MZ (February 27, 2024)
In a Maine lobstering town, the story of the ship captain who fell in love with a mermaid and never left, founding Mackerel Sky, has become legend. It's a story that its inhabitants cling to, for better or worse, using it as an inspiration for poetry and an excuse — or explanation — for tragedy. In Mackerel Sky, mermaid sightings may be guaranteed, but community is what keeps the small town going.
---