Acer, the renowned brand known for its hardware, personal computers and electronics brand, has made its entry into the Indian market with the launch of its first e-scooter, the MUVI 125 4G. Priced at Rs 99,999 (ex-showroom), this electric scooter is set to make a statement.
The scooter is designed and manufactured by Mumbai-based EV startup Think Ebikego. The MUVI 125 4G boasts a compact design and larger diameter alloy wheels, giving it a modern and stylish appearance.
It gets a sleek narrow front fairing and a futuristic-l00king circular LED headlamp, the MUVI 125 4G looks modern. Its ride quality is ensured by a conventional telescopic front fork and a single offset mono-shock at the rear. Moreover, the scooter is equipped with reliable disc brakes on both ends.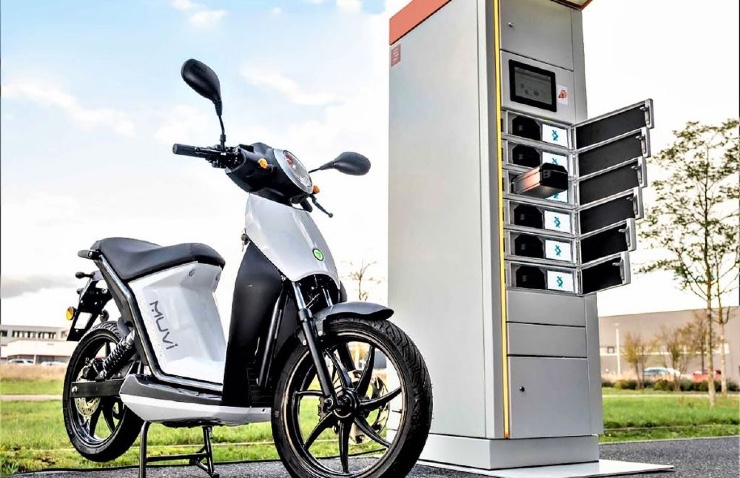 While Acer hasn't released specific technical details about the MUVI 125 4G, they have confirmed that the scooter comes with swappable batteries and qualifies for central and state government subsidies, making it an appealing and sustainable choice.
Furthermore, the MUVI 125 4G can be customized for the B2B segment, catering specifically to local food and grocery delivery applications, providing a practical and efficient solution.
With its innovative features and competitive pricing, Acer's MUVI 125 4G is poised to make a significant impact on the e-scooter market in India. Stay tuned for more updates on this exciting addition to the streets.
At the price announcement, Dr. Irfan Khan, CEO, Think eBikeGo Private Limited (Acer – official licensee), said, "The Acer MUVI 125 4G represents our vision for a greener future. We believe it is set to become the preferred choice for urban commuters. The MUVI 125 4G is the first EV model to be launched under the Acer brand in India. In the near future, they plan to introduce multiple 2 and 3-wheeler EVs, such as e-bicycles, e-bikes, e-trikes, etc."
It boasts an impressive range of 80 km and a top speed of 75 kmph. Acer has equipped this scooter with fantastic features including a swappable battery powertrain, making charging hassle-free. Its lightweight chassis and 16-inch wheels ensure a smooth and agile ride. The MUVI 125 4G also offers customizable design features and connected technology for a personalized experience. In addition, the scooter is designed to have easy-to-replace accessories and a low maintenance cost, making it more affordable in the long run. Pre-bookings will be opening soon.