This content contains affiliate links. When you buy through these links, we may earn an affiliate commission.
Without a doubt, autumn is my favorite season. This isn't just because it's my birthday month or because I live in New England, where mother nature shows off at the changing of the seasons. Autumn is truly unmatched. It's the colors, the textures, the sweatshirts, the apple cider…the rustic coziness has layers upon layers, and each one makes me more excited than the next. As an elementary librarian, I adore setting up autumn book displays and picking which titles I'll share as we enter this season. I know that I'll be highlighting books for Hispanic Heritage Month (September 15-October 15) and Native American Heritage Month (November), and I know I like to add a bit of spookiness to the vibe at the end of October. However, there is another category I take into consideration at this time, and that is cozy autumn read-alouds.
There is more to cozy autumn read-alouds than a book about the fall. I'm chasing a certain feeling. The color palette of the illustrations tends to be slightly darker, with auburns, blacks, and golds. The stories hold a bit of a dreamy quality, almost like you could slip into sleep while reading and still enjoy. The text will often be lyrical, maybe even rhyming. I take great delight in gathering these autumn read-aloud titles and am always on the lookout for a new one to add to my list.
Goodbye Summer, Hello Autumn by Kenard Pak
Kenard Pak's season series is one of my favorites. While lots of books specifically about seasons can be a little simple or even tacky, these books are incredibly elevated. Sweet, simple text and breathtaking illustrations make this autumn read-aloud an easy pick.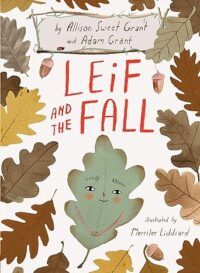 Leif and the Fall by Allison Sweet Grant, Adam Grant, and Merrilee Liddiard
Both an adorable autumn story and an important social-emotional lesson, Leif and the Fall follows a leaf who is scared to fall from the tree. Leif and friend Laurel work together to try to brainstorm another solution for making it to the ground, and the result teaches a timely message about how things often work out for the best.
Knight Owl by Christopher Denise
I first shared this book with my students during our Mock Caldecott unit, and Knight Owl did not disappoint. While not specifically set in autumn, the illustrations nail the ideal color palette, and the evening setting solidifies the cozy autumn feel.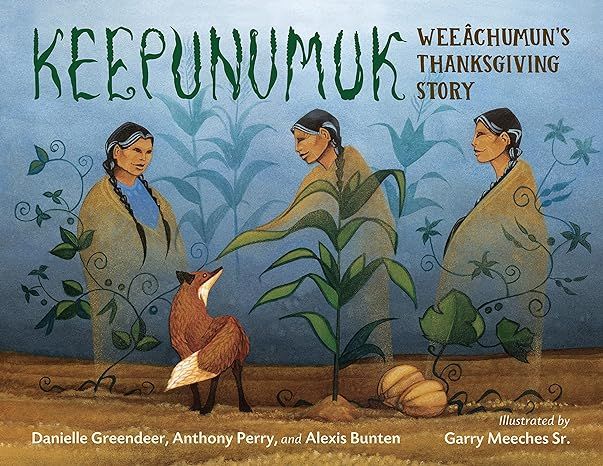 Keepunumuk: Weeâchumun's Thanksgiving Story by Danielle Greendeer, Anthony Perry, Alexis Bunten, and Garry Meeches Sr.
Autumn in North America is a perfect time to stress Native narratives of the settler holiday Thanksgiving. Publishing is edging towards better representation and historical accuracy, and this story is an excellent addition. Centering the Wampanoag people, the tribe that helped the starving Pilgrims, Keepunumuk is a perfect autumn read-aloud for social studies or any occasion.
Mushroom Rain by Laura K. Zimmermann and Jamie Green
Even looking at this cover makes me want to grab a quilt and a steaming mug of tea and sit next to a pumpkin. While this is a bit more of a field book than a narrative, this is perfect for small-group reading. I picture cozying up with a reader tucked under each arm, perusing the breathtaking illustrations and discussing the details in the glow of a candle.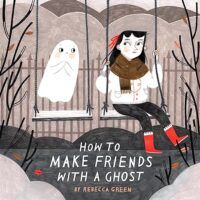 How To Make Friends With A Ghost by Rebecca Green
Some of my students aren't allowed to discuss Halloween, so I tend to avoid books centered around that holiday. However, there is something deeply cozy about a touch of spookiness. This precious book is the answer to the conundrum. The eerie color palette is punctuated with bright pops of red, and both the ghost and human main characters have achingly sweet expressions. I can barely handle how sweet this book is, both in text and illustration, and if you buy one book from this list, consider this one.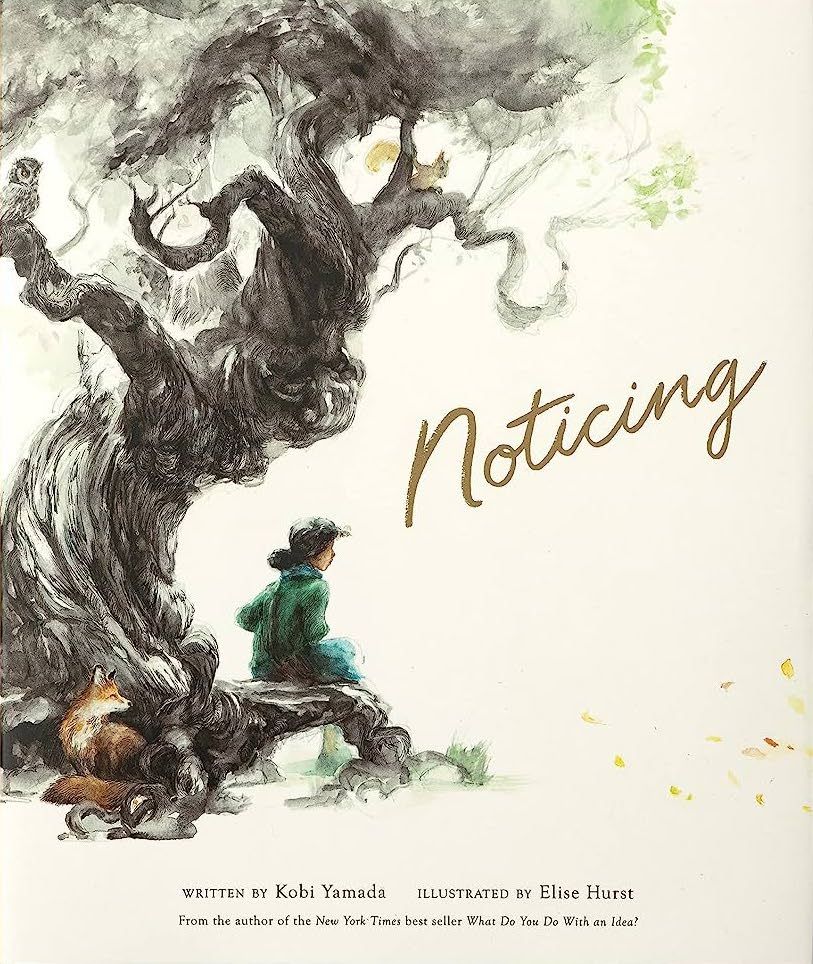 Noticing by Kobi Yamada and Elise Hurst
Remember that dreamy illustration disclaimer? Kobi Yamada's work is the embodiment of that. Right as the season encourages us to slow down, so does this story of gentle observation. Excellent for readers of all ages, save this one for a rainy afternoon.
The Golden Glow by Benjamin Flouw
I can't handle how much I love this cover. This work has been compared to Wes Anderson's style of cinematography, and it's the perfect description. We follow Fox on a quest to find a rare and glorious plant, enjoying every moment of nature viewing along the way. Whoever you choose to read this with, make sure it faces out on your shelf.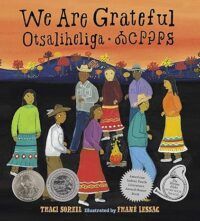 We Are Grateful: Otsaliheliga by Traci Sorell and Frane Lessac
Another book I turn to around Thanksgiving time, We Are Grateful is actually about so much more than the holiday. Celebrating each season with many reasons to be grateful, the book shares Cherokee celebrations with depictions of modern Cherokee life, a much-needed viewpoint.
Hopefully, you've found an autumn read-aloud that you can cozy up with! Looking for more fall books? Check out this list of fall books for kids! Happy reading!