Chanel's spring 2024 show was overflowing with tweed; creative director Virginie Viard showed the brand's staple fabric in spades. It was present in languid maxidresses with deep V-necks, boxy jackets thrown over short sets and styled with jeans, and rendered in skirt suits with collars and sequined pockets. Plus—stripes, stripes, and more stripes made their way down the runway in a sea of different proportions and widths, standing in as sort of a tribute to the ease, effortlessness, and expected look of the Chanel spirit Viard has been building.
The collection was inspired by the Villa Noailles, which was built 100 years ago in Hyères, France. With simple and pure lines, the architecture itself served to influence the everyday feeling of the collection. Think: robelike jackets worn over swimsuits and paired with little glittery ballet flats and logo necklaces. The emphasis on summer was all there, represented through chic polo dresses and easy, wearable items like loose shirts.
Viard has been known for her sense of wearability since she took the helm at Chanel, and this season, the sentiment prevailed—except in cases where shapes and patterns went in a slightly more experimental direction. Take, for instance, the pink checkered blazer and matching skirt, which was reworked with a square asymmetric hemline and an exaggerated chevron trim and floral placket. Striped black-and-white sets felt inherently beach-ready and spoke to the toned-down French aesthetic. Sheer black dresses felt intrinsically trendy, but still true to the core of the aesthetic that Viard has spearheaded. And as for the accessories, necklaces of all lengths were layered, and the mini flap bag was emphasized throughout the collection. Headbands made a reappearance, as did chunky logo earrings and big Deauville totes. And then, there were also cheeky little quilted bags with mock-leather camera lenses.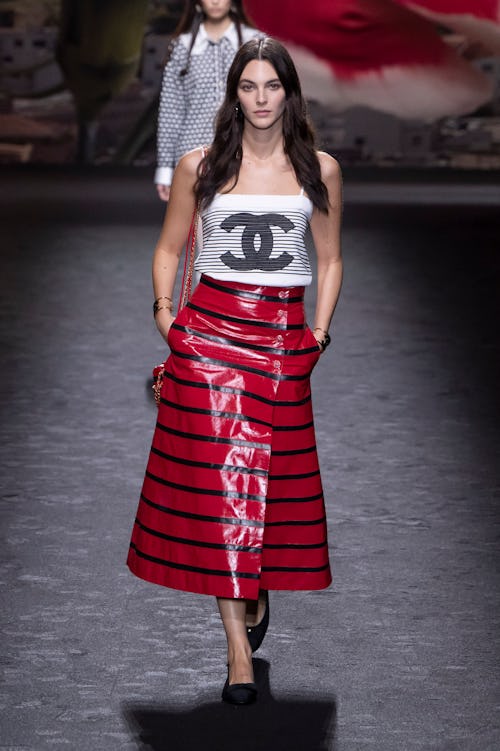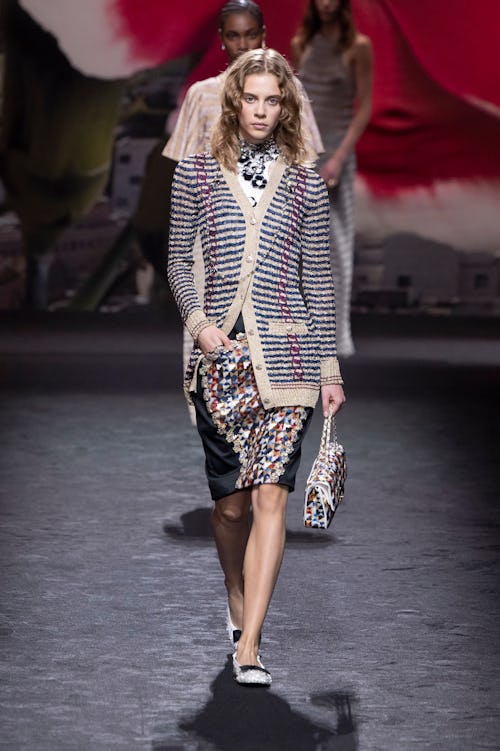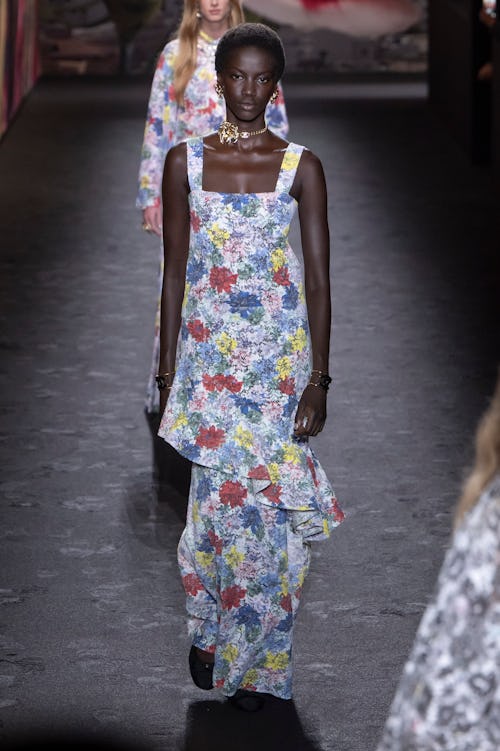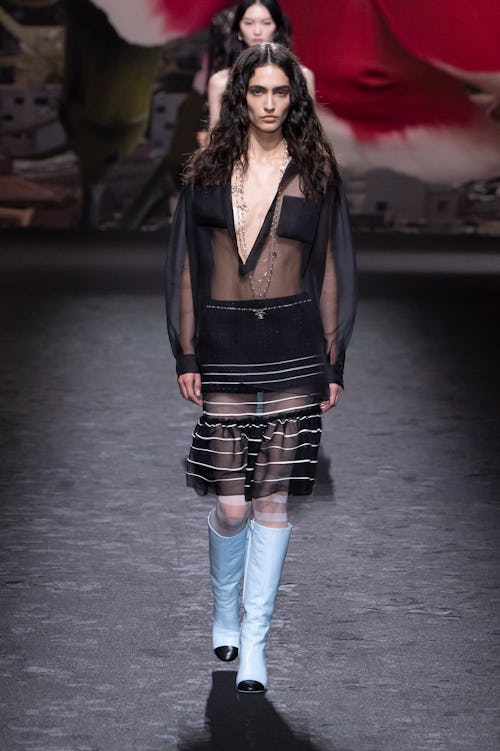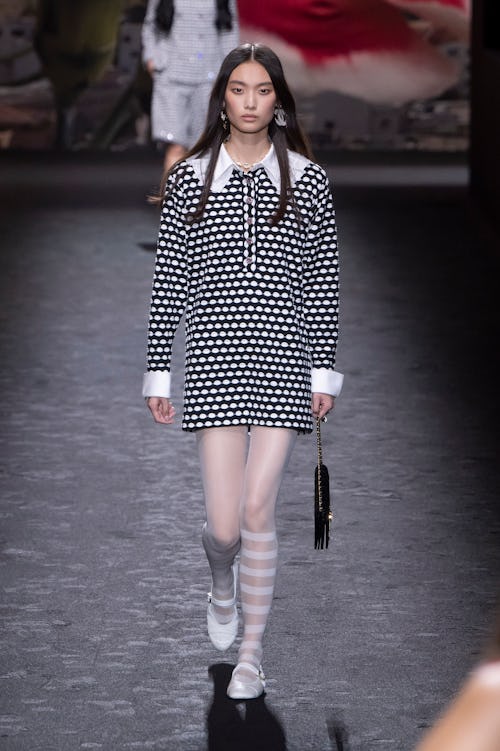 A frenzy of watercolor-like florals closed the show, rendered in maxidresses, flowing kaftan-like gowns and sweaters worn over skirts. The introduction of a handful of body diverse models may have been the most radical thing about this show, but the collection felt authentic to today's Chanel superfans. Come spring, Chanel stans are sure to be decked out in every shade and shape of tweed—and every width of stripe.