This content contains affiliate links. When you buy through these links, we may earn an affiliate commission.
Holy cats — it's already October! I hope that you have all made it this far in 2023, having found amazing new books that you read and loved. But wait, there's more! Even though many publications have started shoving their "best books of the year" lists down our throats, there are still several more weeks left in 2023! Like, a whole sixth of a year left. So before the new releases start getting lost in all the holiday preparations and the lists yelling about the best books for 2024, I wanted to highlight 10 of the best books of winter 2023.
These are some of the best upcoming books in several genres. You'll find a thrilling YA novel, a much-anticipated memoir from a legend, a new novel from a National Book Award winner, the sequel to one of the biggest books of 2023, the next volume in a beloved YA graphic novel series, and more!
And before I tell you about these most anticipated books winter 2023, I wanted to make sure you know about my favorite book of 2023. Chain-Gang All-Stars by Nana Kwame Adjei-Brenyah tops my list of favorite books of the year, and I hope you'll all pick it up for yourself or someone else this holiday season. Now, it's time for these great winter 2023 releases!
Gorgeous Gruesome Faces by Linda Cheng (Roaring Brook Press, November 7)
First up is this sapphic YA thriller! At one time, Sunny, Candie, and Mina were headed for superstardom as the hottest new teen pop group. But then Mina died and left behind broken dreams and a lot of unanswered questions. Years later, Sunny discovers Candie is back in town, trying to jump-start her career again. She decides to confront Candie and get the answers she's been seeking. But the truth might be even more terrifying than she can handle.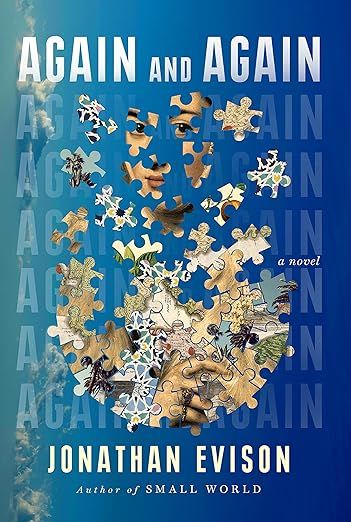 Again and Again by Jonathan Evison (Dutton, November 7)
Angel knew his new job as a nursing assistant would be challenging and that he'd meet interesting people. But he didn't know he'd meet a 93-year-old man who claims to have been reincarnated over and over since medieval times. Geno claims to have lived multiple lives and has the stories to prove it. But are his stories just that — stories? Or is Angel in the presence of a miracle?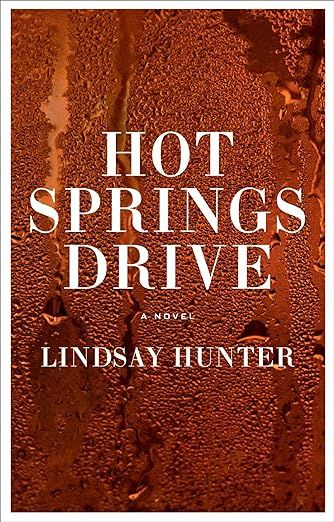 Hot Springs Drive by Lindsay Hunter (Roxane Gay Books (November 7)
The third release from Roxane Gay's imprint is racking up all the starred reviews! It's a taut, psychological story of friendship and betrayal. Jackie and Theresa have been best friends since they met in the maternity ward over a decade ago. Jackie is trying to change her life to be more like Theresa, who seems to have it all. But an act of betrayal will shatter their seemingly perfect lives and lead to deadly repercussions.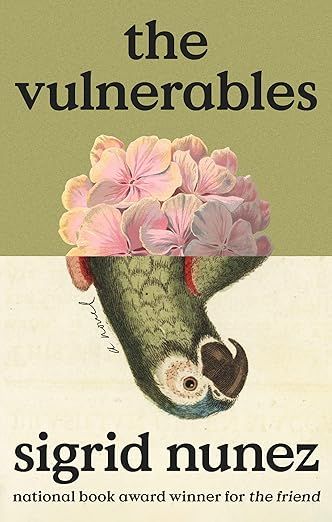 The Vulnerables by Sigrid Nunez (Riverhead Books, November 7)
This is the second novel from Nunez since The Friend won the National Book Award for Fiction. It's about connections between strangers, Gen Z, and a parrot named Eureka. It's narrated by an unnamed woman and explores our need for company and humor in our lives.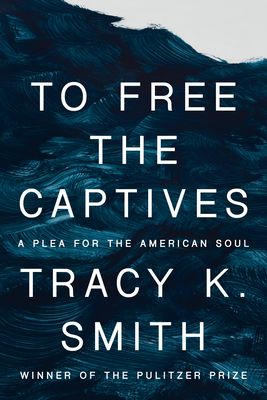 To Free the Captives: A Plea for the American Soul by Tracy K. Smith (Knopf, November 7)
Tracy K. Smith is an acclaimed, award-winning poet and the former poet laureate of the United States. This is her memoir about her heartbreak over the treatment of Black lives in America. Smith examines Black history and her ancestors and details what she thinks can power hope and healing for the future.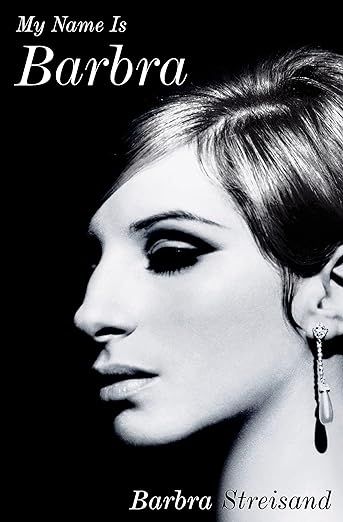 My Name Is Barbra by Barbra Streisand (Viking, November 7)
This is the long-awaited (and pricey!) memoir of one of the biggest icons of our day. Streisand has been a singer and actress for over six decades and is one of only a few EGOT winners. The star of such hits as Yentl, The Way We Were, The Prince of Tides, Funny Girl, and more promises to tell it all, from her beginnings in Brooklyn to her legendary status today.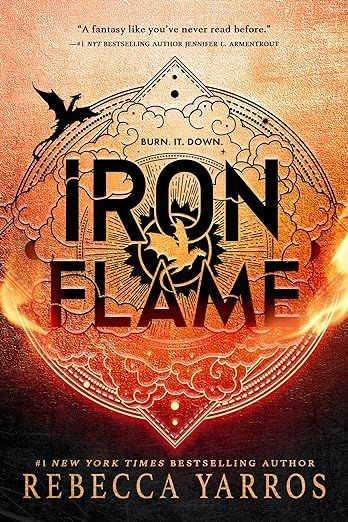 Iron Flame (The Empyrean Book 2) by Rebecca Yarros (Entangled: Red Tower Books, November 7)
The romantic fantasy novel The Fourth Wing was the big runaway hit of 2023. It has over half a million ratings of Goodreads and a 4.66 average, which is unheard of. So, it stands to reason this sequel will be equally as popular. It returns to Basgiath War College, the drama of the dragon riders, and a centuries-old secret.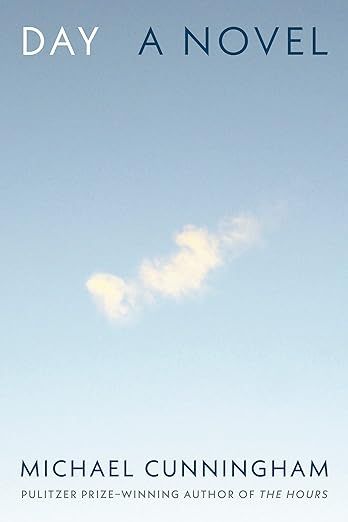 Day by Michael Cunningham (Random House, November 14)
Michael Cunningham, the award-winning author of The Hours, returns with a timely novel about family and quarantine. Dan and Isabel's marriage was seemingly on the rocks even before the world shut down because of the pandemic. Now they're quarantining with their two young children while Isabel's brother is stranded in Iceland. And when the quarantine lifts, their relationships with each other and themselves will be frayed and broken.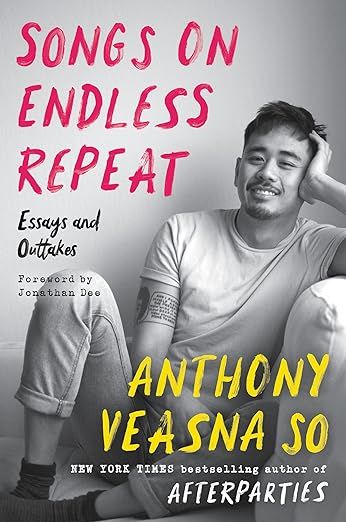 Songs on Endless Repeat: Essays and Outtakes by Anthony Veasna So (Ecco, December 5)
Anthony Veasna So's story collection Afterparties was published posthumously in 2022 to great acclaim and is now being adapted for television. This is another collection of linked fiction stories, plus memoir essays, all of which are bits of brilliance from a talented life tragically cut short.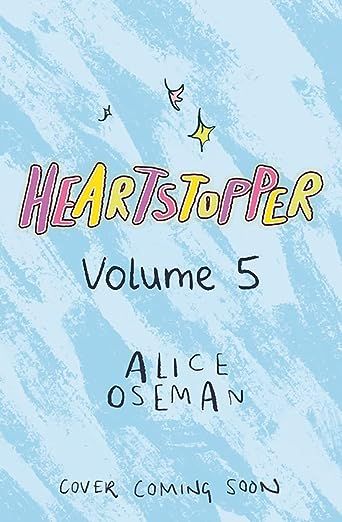 Heartstopper Volume 5 by Alice Oseman (Graphix, December 19)
And last but not least, the fifth volume of one of the biggest YA sensations of the last several years! Heartstopper is a graphic novel series following two boys in love, which has been turned into a huge Netflix hit, now in its second season. This is the continuing romantic adventures of Nick and Charlie and is sure to make the fans happy.
To find out about more great books of 2023, check out The Most Anticipated Books of 2023 and The Best Books of 2023 So Far. And for readers who want expertly-curated reading recommendations, sign up for TBR — our book subscription service!