Bollywood celebrities and their expensive cars have been featured on our website several times. While most of them prefer cars from luxury brands like Mercedes-Benz, BMW, and Audi, there are others who look for cars from brands that are not very common. Jeep is one such brand, and many Bollywood celebrities have actually bought Jeep SUVs. From Jeep's entry-level SUV, Compass, to the most expensive Grand Cherokee, Bollywood celebrities have it all. Here, we have a list of Bollywood stars who actually own a Jeep.
Saif Ali Khan
Saif Ali Khan has a variety of exotic and expensive cars in his garage. The actor also bought a Jeep Grand Cherokee SRT in November 2017, which is the most expensive Jeep-branded vehicle available in India. This is the previous version of the SUV, and it is powered by a 6.4-liter supercharged V8 petrol engine that churns out 470 Bhp and 624 Nm. The engine comes mated to an 8-speed transmission, and the SUV can do 0-100 km/h in just 4.8 seconds.
Jacqueline Fernandez
Sri Lankan model and actress Jacqueline Fernandez, who is popular in Bollywood, owns the most affordable Jeep – Compass. The actress has the previous version of the SUV in a red shade with a black roof. Jacqueline even bought another Jeep Compass in grey color as a gift for her hair and makeup artist.
Farhan Akhtar
Farhan Akhtar is one of the few multi-talented actors in the industry. He also owns a Jeep Grand Cherokee. Unlike Saif Ali Khan, Farhan did not buy the SRT variant. The previous version of Cherokee was available with both petrol and diesel engine options. The petrol used a 3.6-liter V6 engine, which generated 285 Bhp and 347 Nm. The diesel engine powering the Cherokee is a 3.0-liter V6 unit that generates 240 Bhp and 570 Nm of peak torque.
Rhea Chakraborty
Rhea Chakraborty also owns a Jeep Compass. The actress has been spotted in this SUV several times. She owns the older Jeep Compass in Magnesio Grey shade. The petrol version of Compass is powered by a 1.4-liter turbocharged unit generating 158 Bhp and 250 Nm, while the diesel is a 2.0-liter 4-cylinder turbocharged engine that puts out 170 Bhp and 350 Nm of torque.
Akshay Kumar
Action superstar of Bollywood, Akshay Kumar, bought a Jeep Compass in 2018. He bought the SUV in black shade. Other than the Jeep Compass, he also owns humble cars like the Honda CR-V in his garage.
Rohit Roy
Bollywood actor and brother of Ronit Roy, a popular TV actor, also bought a Jeep Compass back in 2018. Rohit also has a large collection of expensive cars and bikes.
Wamiqa Gabbi
Bollywood actress Wamiqa Gabbi recently bought a brand new Jeep Meridian. This is actually the extended 7-seater version of Jeep Compass. Jeep offers the SUV under the name Commander in the international market. Jeep Meridian is available with a diesel engine only.
Sara Ali Khan
Saif Ali Khan's daughter, Sara Ali Khan, also owns a Jeep. She has been spotted in her blue-colored Jeep Compass several times. The Jeep Compass was bought by Sara back in 2019. The SUV is available with both petrol and diesel engine options.
Taapsee Pannu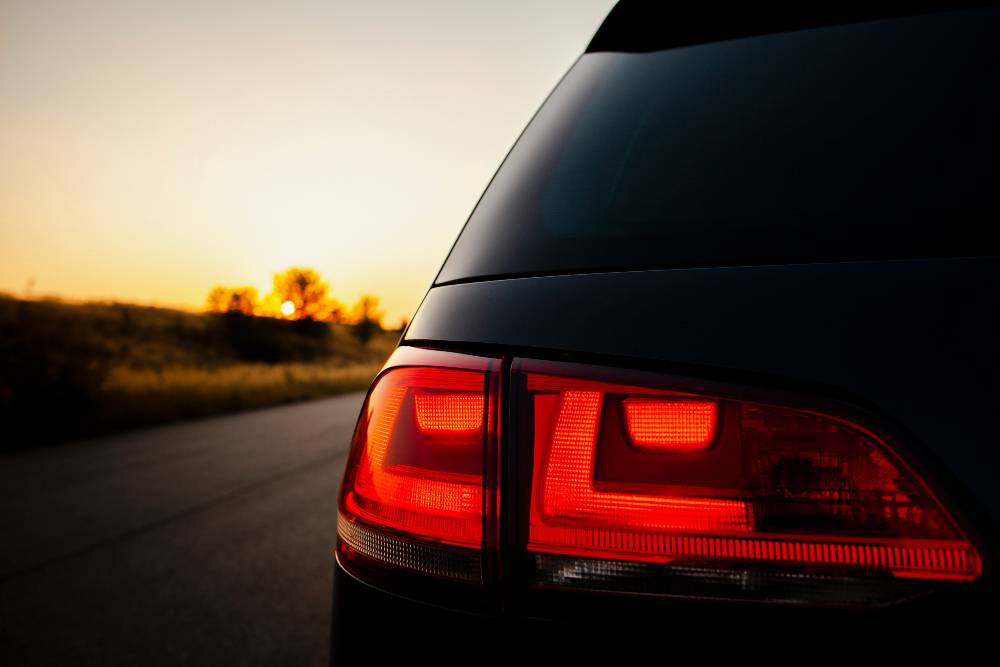 Taapsee Pannu also bought a Jeep Compass back in 2019. Taapsee chose the brilliant Magnesio Grey color for the Compass, which looks really classy. Other than this, the actress owns several luxury cars, including the Maybach GLS600.
Sunny Deol
After his recently released movie "Gadar 2" became a success in theaters, Sunny Deol bought himself a brand new Jeep Meridian SUV. The Rs 40 lakh SUV is available with both 4×4 and 2WD configurations.
Urfi Javed
Popular model Urfi Javed is a proud owner of a Jeep Compass. However, this is not her first Jeep. Before this, she had a Jeep Compass in her garage. She upgraded to the Meridian earlier this year.