I'm still amazed at how ChatGPT can help write a toast to put people in stitches at a wedding, construct a legal argument to bolster a case and even help with a college admissions essay despite the number of errors the human eye can catch.   
Even with the glitches, using a chatbot still astounds most people who manage to put in perfect prompts to get wildly in-depth instant answers.   
And while OpenAI's ChatGPT is impressive, it's not the only option you should be confined to using. 
In fact, some of the biggest tech companies in the world are competing to create their own latest and greatest chatbots that can rival or surpass the AI amazement of ChatGPT. 
Take, for example, Microsoft and Google. Both are giving ChatGPT a run for its money respectively, with Bing Chat and Google Bard. You may find that either is a better alternative to ChatGPT for whatever you are prompting one or another to deliver.  
I want you to know the pros and cons of each chatbot. 
CLICK TO GET KURT'S FREE CYBERGUY NEWSLETTER WITH SECURITY ALERTS, QUICK TIPS, TECH REVIEWS AND EASY HOW-TO'S TO MAKE YOU SMARTER 
ChatGPT is a chatbot powered by OpenAi's GPT-3.5 model, which can generate natural language texts. It can chat with you about anything you want, create graphic art, and perform calculations. 
ChatGPT has a free version that anyone can use with an OpenAI account. The free version uses the GPT-3.5 turbo model, which is fast and cable yet not as advanced as the GPT-4 model.  The free version also has limitations on availability and features compared to a premium version that is offered.  
The premium version, called ChatGPT Plus, costs $20 per month and according to the company offers reliable availability, faster response speeds, priority access to new features like plugins, and access to the GPT-4 model, which is more powerful and coherent than the GPT-3.5 turbo model.  
YOUR SECRETS MAY NOT BE SAFE WITH AI CHATBOTS LIKE CHATGPT
Pros 
ChatGPT can handle a wide range of topics and tasks, such as writing essays, poems, stories, code, lyrics, tweets, and more. 
It can be creative and imaginative, generating original and engaging content. 
It can learn from user feedback and improve its responses over time. 
Cons 
ChatGPT can sometimes produce inaccurate or misleading information, especially when dealing with factual or complex queries. 
It can sometimes generate inappropriate or offensive content, such as jokes that can hurt people or groups. 
ChatGPT does not have internet access, which limits its ability to provide up-to-date or relevant information. 
NOW YOU CAN ADD CHATGPT TO YOUR BROWSER
This is Microsoft's chatbot that leverages the power of the Bing search engine and LaMDA, a state-of-the-art large language model. It can chat with you on various topics, provide web search results, and create graphic art based on prompts.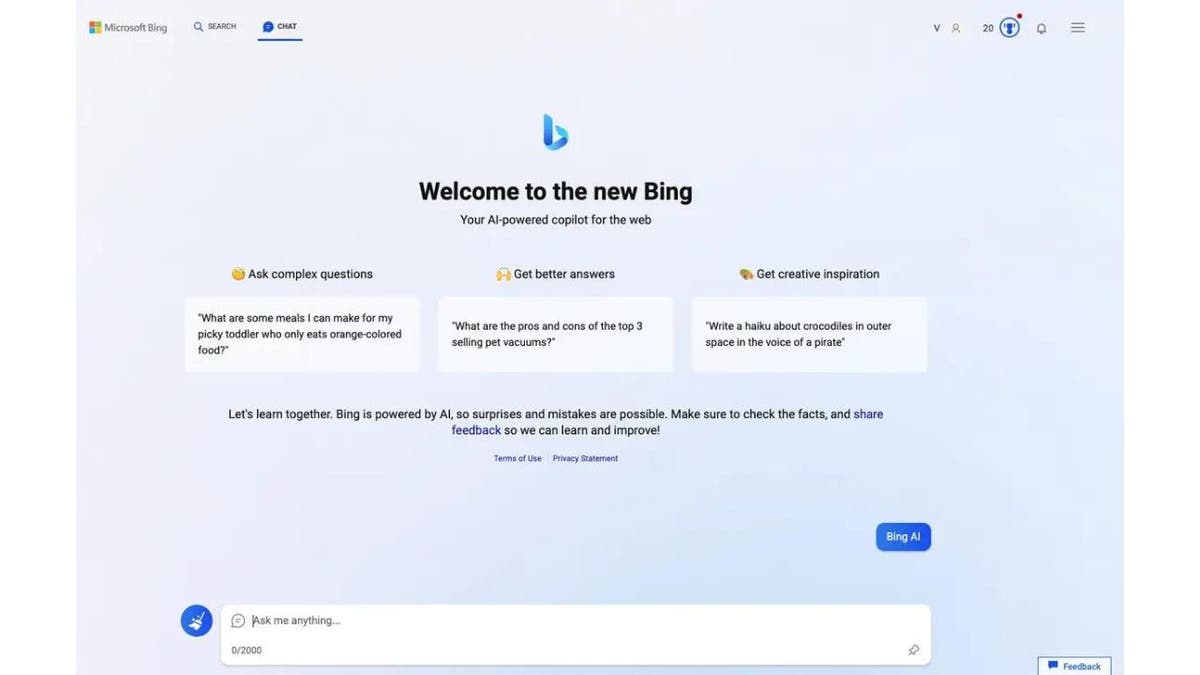 Pros 
Perhaps one of the best features of Bing Chat is that you can give your chatbot its personality. Depending on how you want your experience to go, you can choose whether you want your chatbot to be more creative, more precise, or more balanced. 
Bing Chat automatically uses GPT-4 in its software, which is an updated and improved version of OpenAI's conversational GPT AI that can provide more accurate and creative responses to prompts. 
Bing Chat can access the web to provide up-to-date information on current events, products, services, and more – versus ChatGPT which relies solely on its pre-trained knowledge base up until its last knowledge update in September 2021. 
MICROSOFT MUZZLES ITS NEW BING AI CHATBOT FOR INAPPROPRIATE RESPONSES 
Bing Chat is much more customized to the user because it shows you exactly what it searches for and lists sources for you to show where it got its information. 
It can create comparison tables, draw text art, convert date and time, turn web pages into quizzes, and more. 
Cons 
Bing Chat requires the Microsoft Edge browser and a Microsoft account to access its full features and benefits. 
It is still in an experimental phase and may not be able to handle all types of queries or tasks. 
It may not be as creative or engaging as ChatGPT, as it relies on factual and objective information. 
This is Google's experimental chatbot that uses the power of laMDA, a state-of-the-art language model.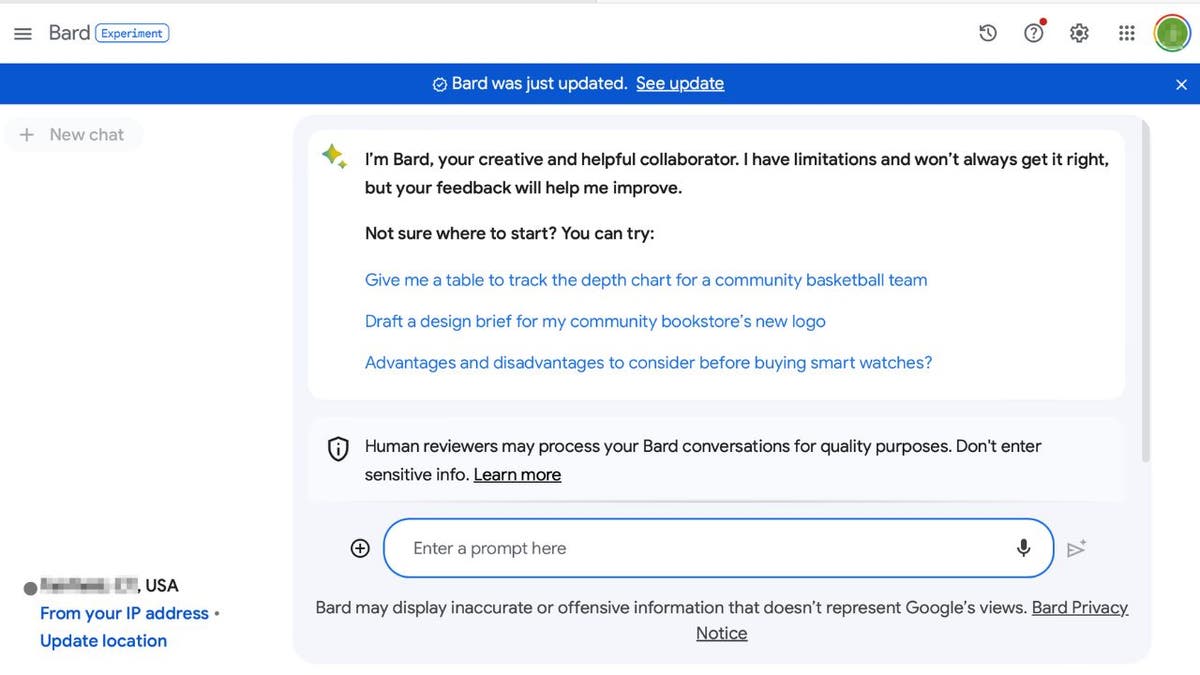 BEST PROMPTS TO GET THE MOST OUT OF YOUR CHATBOT
Pros 
Google Bard can understand and respond to multiple languages, making it a valuable tool for businesses and organizations operating in multiple countries. 
It can generate natural and conversational responses that can simplify complex topics, explain new discoveries, or spark curiosity. 
Google Bard can also generate images based on user prompts, adding a visual element to the chat experience. 
Cons 
GET SECURITY ALERTS WITH THE FREE CYBERGUY NEWSLETTER – CLICK HERE
Google Bard does not always pull from the latest information, because its language model and its web search service might not have access to the most up-to-date or accurate data on some topics.  
Google Bard is not widely available to the public yet and requires an invitation to join the trusted testers program. 
It may not be able to answer all types of questions or tasks, especially those that require specific or detailed information. 
Google Bard may also produce inaccurate or misleading information, as it draws on information from the web that may not be verified or reliable. 
DALL-E 2 VS. BING CREATOR – WHICH COMES OUT ON TOP IN THIS AI SHOWDOWN? 
Google also has another version of its chatbot dedicated to kids.   
Socratic by Google 
iPhone: 4.9 stars (at the time of publishing)  
Android: 4.7 stars (at the time of publishing)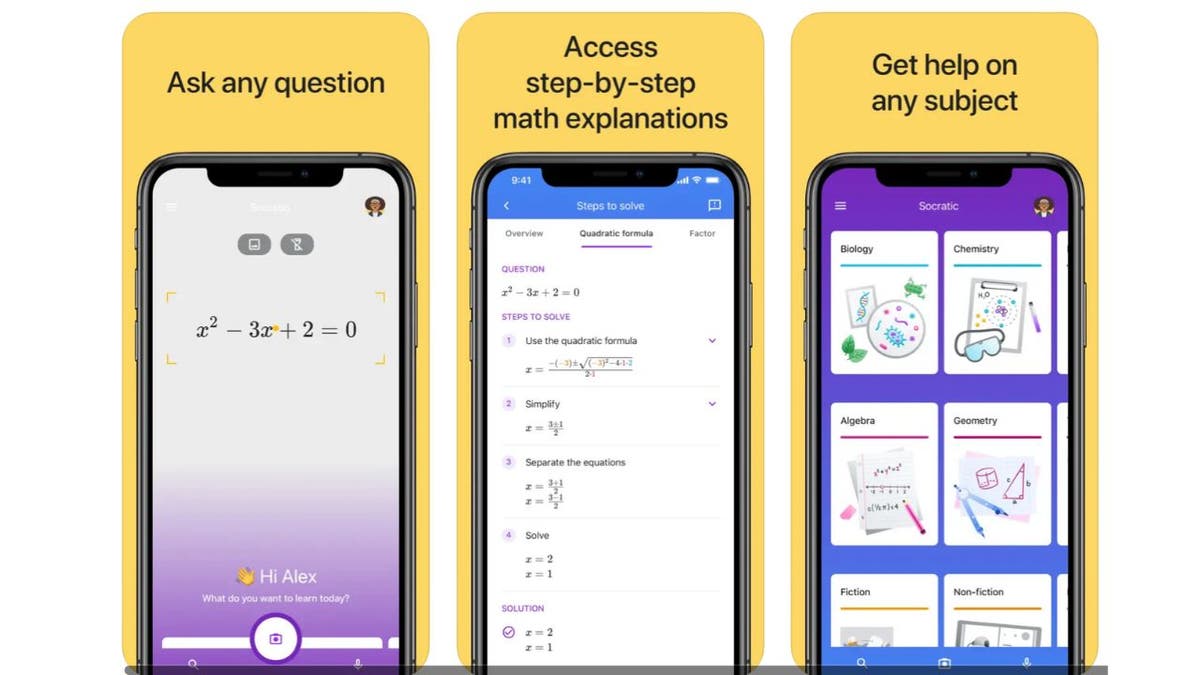 Socratic is another free Google chatbot that is a great resource for kids. This one is much more conversational and kid-friendly, and you can use it if your child is struggling with a question about their homework or whatever they might be learning about at school. Without simply giving your child the answer, 
Socratic can explain the answer in a way that the child will be able to understand the entire concept so that they can then problem-solve on their own, so you don't have to worry about a robot doing your kid's homework. 
Socratic is available now on the App Store and the Google Play Store . 
Kurt's key takeaways 
Chatbots are quickly becoming the way of the future, and it's fascinating to see how they're transforming various industries. They're no longer just tools for automating tasks, they're becoming indispensable companions for enhancing our everyday lives.
ARE YOU PROTECTED? SEE THE 2023 BEST ANTIVIRUS PROTECTION WINNERS
It's really like having a virtual assistant at your fingertips, ready to assist you with tasks, answering questions, or engaging in conversations whenever you want. Whatever your needs, there's a chatbot tailored to your unique requirements. 
By embracing this technology now, you're not just keeping up with the times, you're gaining a competitive advantage and unlocking valuable time and resources for yourself. 
Are you welcoming chatbots with open arms, or are you still skeptical and holding off on using chatbots until we know more about them and their impact on us? Are there other chatbots you're using? Let us know by writing us at Cyberguy.com/Contact.
CLICK HERE TO GET THE FOX NEWS APP
For more of my tech tips & security alerts, subscribe to my free CyberGuy Report Newsletter by heading to Cyberguy.com/Newsletter.
Copyright 2023 CyberGuy.com. All rights reserved.