This content contains affiliate links. When you buy through these links, we may earn an affiliate commission.
I can't tell you how excited I am for the upcoming Percy Jackson series on Disney+! I'm a big fan of Rick Riordan's books. So of course I'm counting down the days until the show is available for streaming. I won't lie, spring 2024 sounds sooooo far away though, especially since they haven't announced a specific release date. Luckily, that was the perfect excuse for me to dive into Etsy and look for some fun merch for fans of Rick Riordan's books. Merch I will now share with you so we can all showcase our love for his fiction as we (not so) patiently wait for the series and Percy's upcoming novel The Chalice of the Gods!
Of course, the goodies I'm talking about will heavily feature Percy's adventures from his Percy Jackson and the Olympians series as well as the Heroes of Olympus series. But that's not all. Because Riordan has written several books inspired by other mythologies. And while they're certainly not as popular, they are still pretty amazing. All that is to say that I picked some merch for fans of Rick Riordan's books in general. Including what I could find of his Norse and Egyptian mythology series (which I love too). 
But without further ado, let's dive into this fun merch for fans of Rick Riordan books!
Fun Merch for Fans of Rick Riordan Books
Of course we have to kick things off with the classic Camp Half-Blood T-shirt! You can order it in several styles and even colors if you prefer. $14+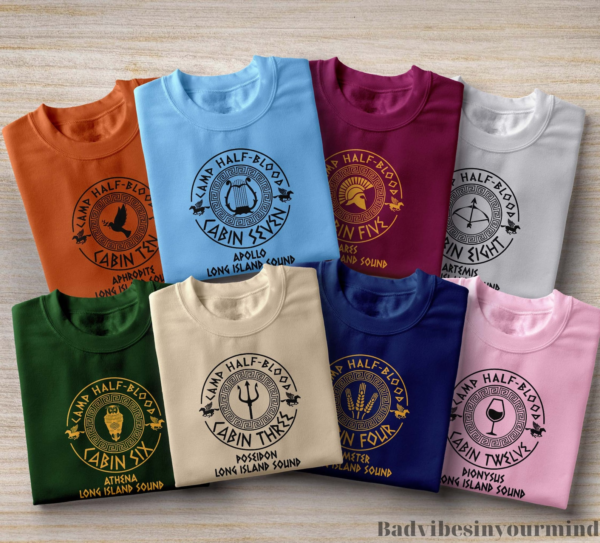 Wear one of these personalized cabin T-shirts to share who your godly parent is! You can choose different colors and styles, as well as the deity's logo. $37+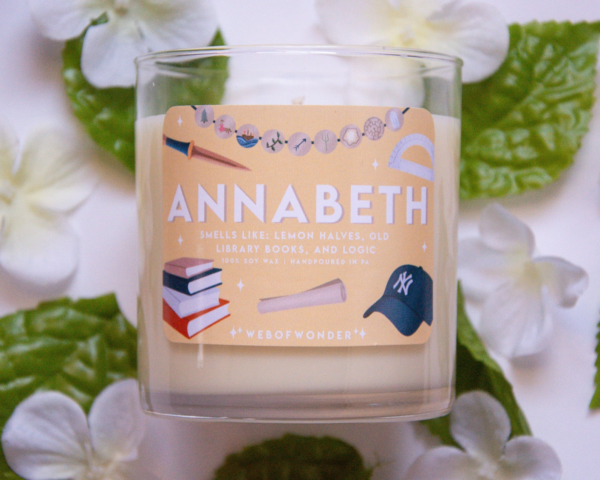 This scented soy candle will certainly remind you of Annabeth with its citrus and old books scent! $11+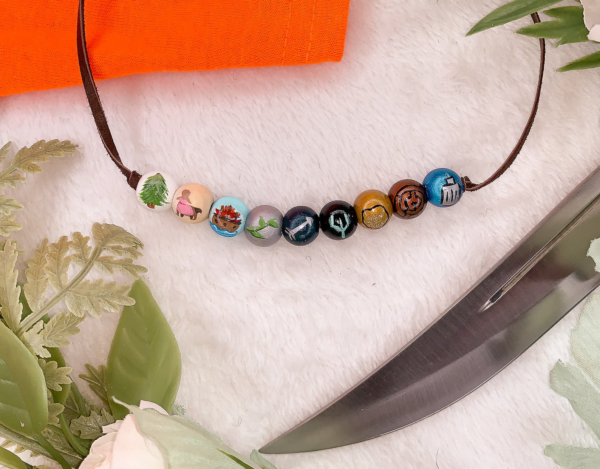 If it's jewelry you like then you'll absolutely love this camp bead necklace inspired by Annabeth's adventures! $25+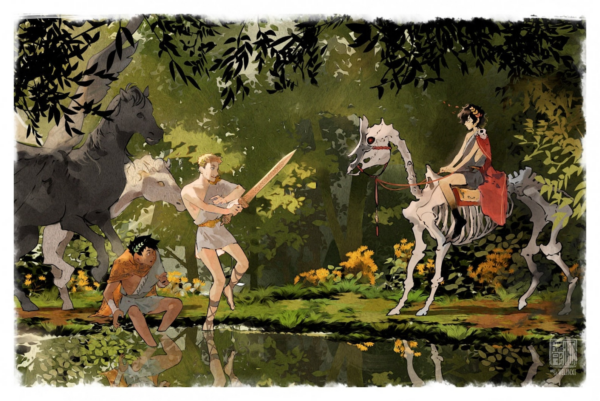 Next, you can hang this beautiful fan art print on your wall featuring Nico, Jason, and Percy! $25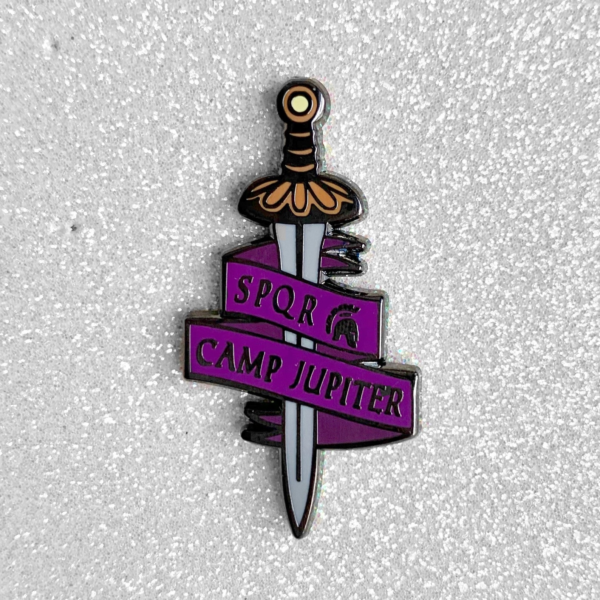 Add this stunning enamel pin complete with a Roman sword and the Camp Jupiter phrase to your collection! $12.50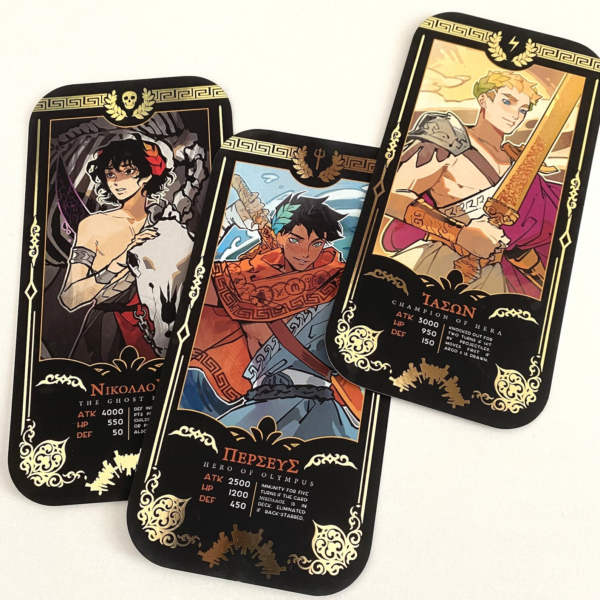 As soon as I saw these Mythomagic stock cards inspired by Nico, Percy, and Jason, I knew I had to share them with you. $15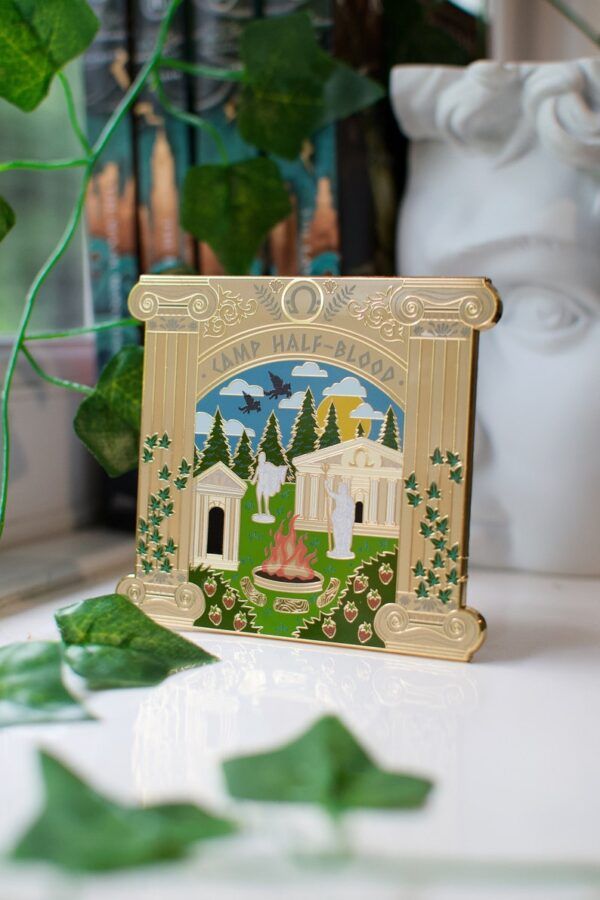 Next, add this stunning enamel pin featuring our beloved Camp Half-Blood to your collection! $33+
Last but not least, we can't ignore Riordan's Egyptian mythology series The Kane Chronicles. So if you are a fan of Sadie and Carter, then you'll love this cotton T-shirt with the House of Life logo! $20
---
Those were 14 great pieces of merch for fans of Rick Riordan! If you're still looking for bookish goodies, then don't forget to check out our Book Fetish archives for all kinds of book-inspired items.