Got questions? I've got answers. I'm a tech expert known over the past 20 years as Kurt the CyberGuy helping you make sense of the digital world around us, including our online privacy. 
Have you ever wondered if you need a VPN (virtual private network) to protect your online privacy and security?  
If you have any Apple products, you might have heard of a feature called Private Relay that promises to do just that. 
But is it really a good alternative to a VPN? Janet in Estero, Florida, is writing in with this very question. 
CLICK TO GET KURT'S FREE CYBERGUY NEWSLETTER WITH SECURITY ALERTS, QUICK TIPS, TECH REVIEWS AND EASY HOW-TO'S TO MAKE YOU SMARTER 
"Is Apple's Private Relay an alternative to a VPN?" 
-Janet, Estero, Fla.
This is a great question because why wouldn't you want to use a feature on your iPhone rather than pay for a separate VPN service if it's just as good? Here's the thing you should know. Apple's Private Relay does not have the same amount of protection that a VPN can provide for you, and we're going to discuss why. 
What is Apple's Private Relay? 
Apple's Private Relay is a privacy feature that can be accessed on iOS 15, iPadOS 15 and macOS Monterey, and you need to be subscribed to iCloud+ to use it. What Apple's Private Relay does is help to obscure your device's IP address and prevent websites from tracking your browsing activity, which ultimately helps to better protect your privacy. 
It's important to know some limitations of Private Relay in that it only works with the Safari browser and apps that use HTTP, not HTTPS. This means that apps that already encrypt their traffic, such as banking or messaging apps, will not be affected by Private Relay. 
How Private Relay uses a two-step encryption process  
YOUR PHONE TRACKS EVERYWHERE YOU'VE BEEN – SEE (AND DELETE) IT
The way that Private Relay helps to obscure your device's IP address is via two different relays. One will encrypt your traffic and send it through a server that is not controlled by Apple, while the other will decrypt that traffic and send it to the website you are visiting.  
Websites do not have access to which relay you're using at any given time, which means that neither Apple nor the websites you visit can track your IP address, location or browsing activity. 
How Private Relay works and how it differs from a VPN 
Private Relay replaces your IP address with an approximate location, such as your city or region. You can also choose to use a broader location, such as your country and time zone.  
Private Relay is not a VPN and does not offer the same level of security and anonymity as a VPN. For instance, it does not encrypt your traffic end to end. It does not hide your DNS queries, which is a way to prevent your Internet Service Provider (ISP) from monitoring your browsing history, and it does not allow you to access geo-restricted content. 
How can I set up Private Relay on an iPhone or iPad?
Once you're subscribed to iCloud+, you can easily set up Private Relay in your device Settings. Here's how to do it.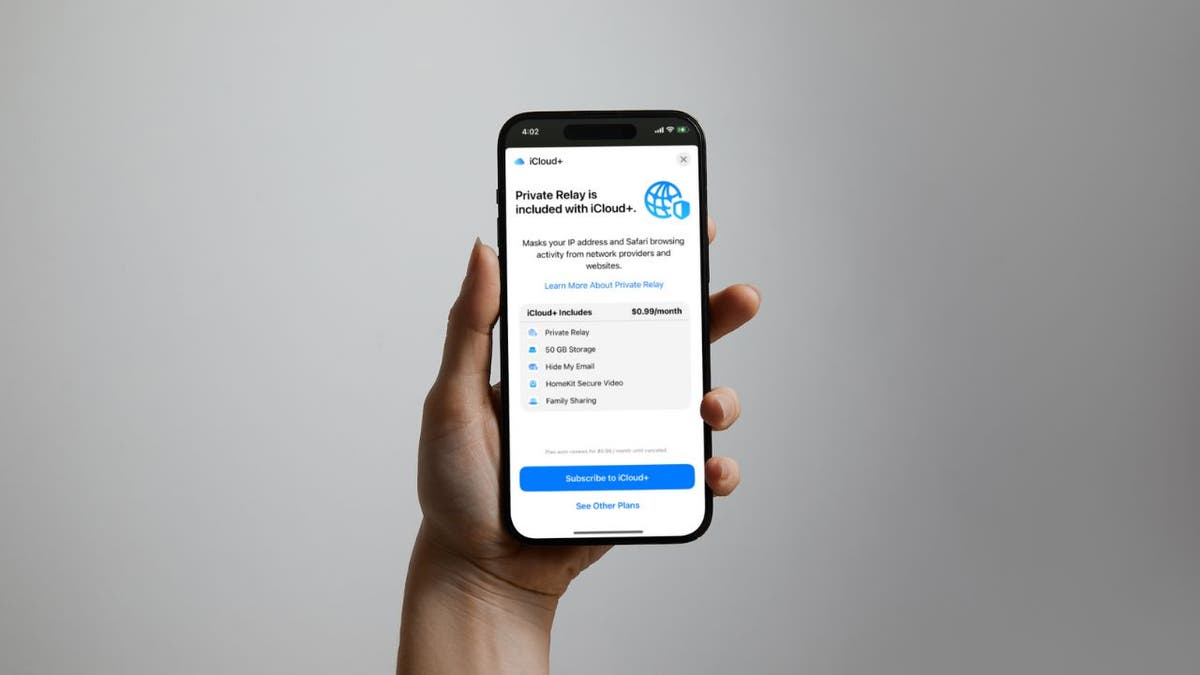 GET SECURITY ALERTS WITH THE FREE CYBERGUY NEWSLETTER – CLICK HERE 
Go to Settings 
Tap your name
Click iCloud 
Tap Private Relay and toggle it on
How can I set up Private Relay on a Mac
Click the Apple icon at the top left of your screen
Click System Settings
Select your name 
Click iCloud 
MORE: SHOULD I LEAVE MY VPN ON 24/7?  
Select Private Relay and toggle it on 
Why shouldn't I use Private Relay over a VPN?  
Although Private Relay is a great feature and can give you more privacy protection, it still cannot give you the same level of protection that a VPN can. On top of protecting your IP address and your browsing history, a VPN can also connect you to servers in various countries. This means that you can visit websites that are foreign to the U.S. Or, if you're in another country, you can connect back to U.S. servers if you need to. 
A VPN will often have better encryption techniques than Private Relay. Cybersecurity pros know this because Private Relay uses IPSec to encrypt your traffic, which is a pretty standard protocol.  
Although it works well, most VPN services will use protocols that are much more secure, meaning they will better prevent the government or other third parties, as well as hackers, from getting into your private business and stealing your data. 
MORE: WHAT IS A VPN? CAN IT REALLY PROTECT MY ONLINE PRIVACY AND SECURITY?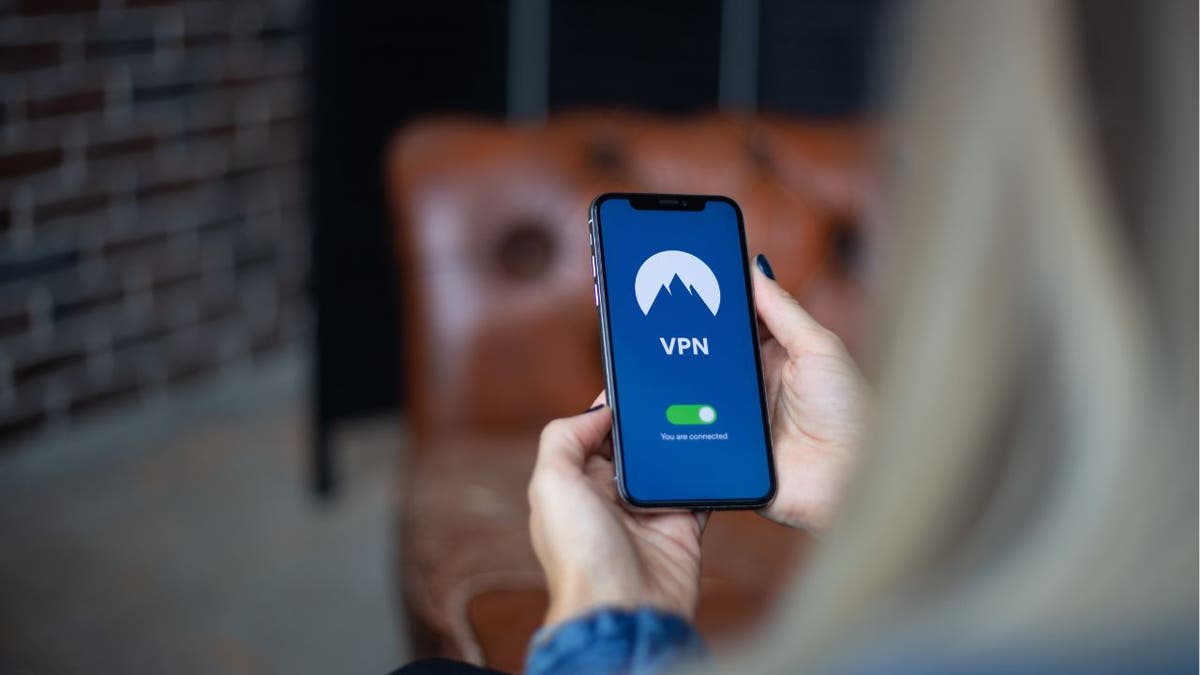 For the best VPN software, see my expert review of the best VPNs for browsing the web privately on your Windows, Mac, Android and iOS devices by visiting CyberGuy.com/VPN.   
Kurt's key takeaways 
You definitely should not be using Private Relay as a replacement for a VPN service. However, you can certainly use both services if you're already subscribed to iCloud+ and want to have the feature turned on.  
There's nothing wrong with having an extra layer of protection; however, if you want to choose only one and are struggling to pick, go with having a VPN service to be better protected. 
Should Apple or other big tech companies be doing more to protect your privacy? How safe do you feel using your phone, tablet and computer? Let us know by writing us at CyberGuy.com/Contact 
CLICK HERE TO GET THE FOX NEWS APP
For more of my tips, subscribe to my free CyberGuy Report Newsletter by heading to CyberGuy.com/Newsletter 
Copyright 2023 CyberGuy.com.  All rights reserved.