Bitcoin has moved in tight ranges since it broke above $30k in 2023
Market participants await key economic events in September
All eyes are on the Fed and its monetary policy decision 
Bitcoin investors probably have lost their patience during the summer months, as the cryptocurrency did not move. Known for its high volatility levels, Bitcoin is simply consolidating current levels. 
Make no mistake, the start of the year was a promising one. After all, Bitcoin rallied from 16k to $32k, doubling in price. 
But since it traded above $30k for the first time this year, it began a consolidation that currently lasts for more than five months. Moreover, the ranges become tighter and tighter, making it difficult to swing trade. Speculators, therefore, must scalp or wait for the market to move first and act second.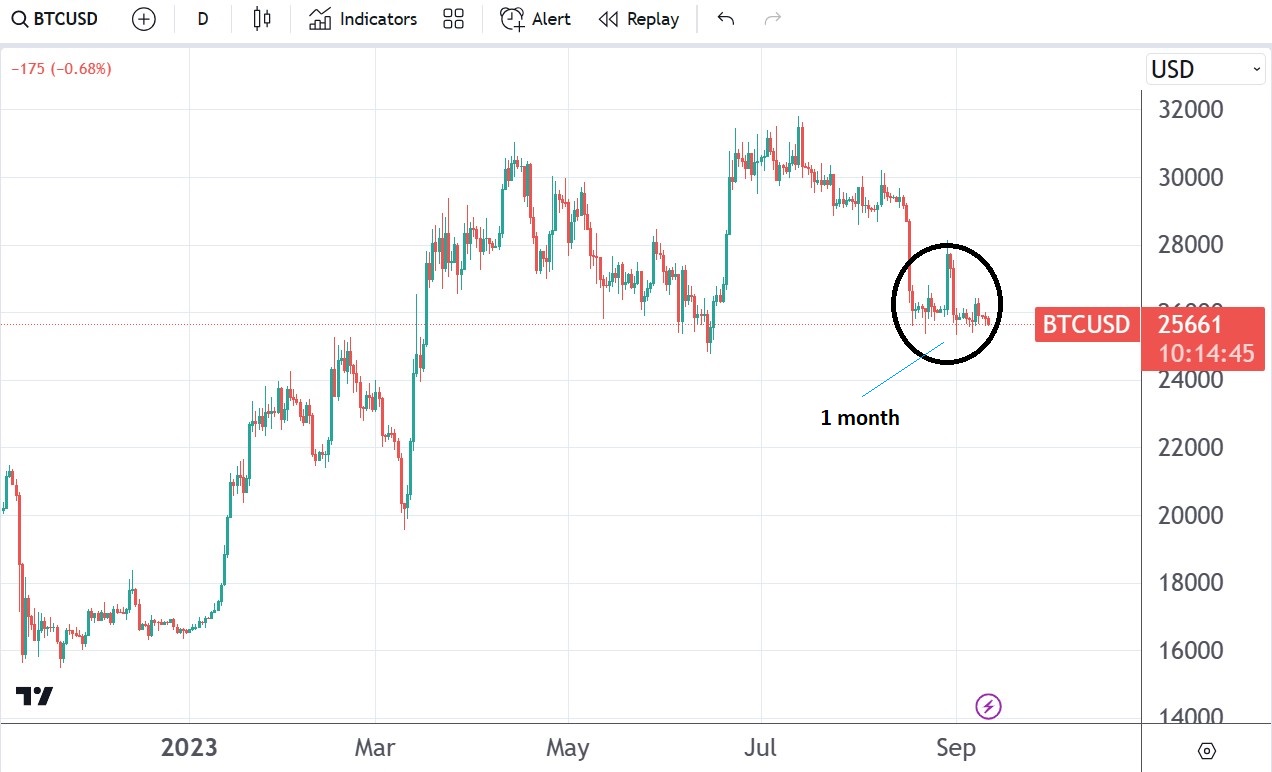 Bitcoin chart by TradingView
Financial markets await key events in September
Most likely, financial markets (and the cryptocurrency market) do not move because market participants await key events due in September. 
More precisely, they await the Federal Reserve of the United States September decision and the US CPI data for August. Both events will increase volatility for the US dollar, so Bitcoin might finally break the range it held during the summer. 
The latest inflation data showed that the prices of goods and services in the United States have come down nicely. Sure enough, inflation is way above the Fed's 2% target. 
Nevertheless, the disinflationary process suggests that inflation has peaked and what remains is to give the interest rate hikes time to make their way through the economy. 
Therefore, the Fed's focus might not be on inflation anymore but on job creation – the other part of its dual mandate. As such, if the current inflation trend remains unchanged, the Fed might not see the need to raise the funds rate again. 
It means the US dollar might weaken in September if the Fed does not pause and delivers a dovish message. Bitcoin may resume its bullish 2023 trend if that is the case.