Artificial intelligence may one day take customers' orders at bars and even recognize regulars as the food and hospitality sectors "slowly" move to embrace integrating AI into day-to-day tasks, according to an expert. 
Glenn Tait, the product director of UK-based hospitality tech firm Zonal, outlined six ways artificial intelligence will shape the food and hospitality industry as the technology both grows in power and in use. He added that incorporating AI in the hospitality sector "is slow," but that the tech will streamline work while helping humans "create better experiences for their customers."
"[AI] has demonstrated its effectiveness in being able to create and analyse things that would take usually take humans days, in seconds," Tait said in a recent thought piece provided to Fox News Digital. Whilst AI is often still met with some scepticism, with people fearing a 'Terminator-style' takeover of technology, it isn't a new concept. From using facial recognition technology to unlock our iPhones, to fully automated cars – Al is already a fundamental part of our everyday lives.
Tait says the top six ways AI will shape the industry include: automating restaurant bookings and responses; improving stock management; forward planning and getting ahead; hyper-personalizing the customer experience; predictive maintenance; facial recognition. 
HOW AI AND MACHINE LEARNING ARE REVEALING FOOD WASTE IN COMMERCIAL KITCHENS AND RESTAURANTS 'IN REAL TIME'
As robotics and AI become more commonplace and user-friendly, Tait envisions a day when AI takes customers' orders at pubs and recognizes regulars and their orders. The likely futuristic bartenders would use machine learning – a branch of AI that focuses on data and algorithms to mimic how the human mind learns – coupled with facial recognition technology to log customer's favorite drinks while recognizing the patrons. 
"Such technology could be used to offer regular customers something personal, such as 'a glass of the usual' or their favourite spot by the window," he told the Daily Star.
"We could also see AI being used to understand how a customer is feeling, if they look unhappy or they have been waiting too long for their main meal, technology could prompt a staff visit to the table," he added. 
Tait, however, stressed that "AI isn't all about robot chefs."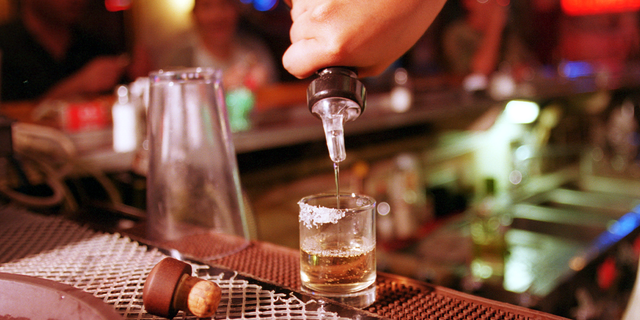 ORDERING FAST FOOD? A ROBOT MAY TAKE THE ORDER, WHETHER YOU KNOW IT OR NOT
"This technology can in fact, work in the background to help pubs, bars and restaurants create better experiences for their customers – without taking over the experience," he said in comment provided to Fox News Digital. "We still need the human touch in hospitality, but using AI can save staff valuable time by streamlining processes and managing workflows, which leaves operators and staff with the headspace to focus on what they do best – delivering exceptional customer service."
Eighty percent of customers, according to Tait, want restaurants and bars to somehow personalize their experiences, and AI offers the opportunity for a machine to record patrons' preferences to rely on when a customer returns for a bite to eat or a pint at the bar. 
"By looking at past orders, browsing history, and even customer service interactions, AI can identify patterns that help to build a comprehensive picture of each individual customer. This analysis can then be used to suggest products or services that are most likely to meet their specific needs and interests," Tait said in his piece. 
CHATGPT LIFE HACKS: HOW USERS ARE SPAWNING GROCERY LISTS FROM AI-GENERATED RECIPES AND MEAL PLANS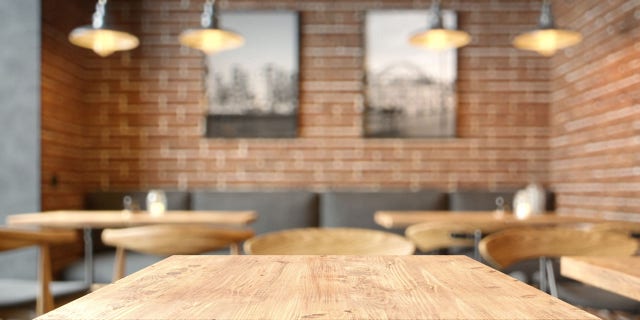 AI in the food industry, according to Tait, will also assist with automating reservations and customer service questions, which would ease workloads for human employees and restaurant owners. While the tech will also help restaurants "better manage stock and not over order" by analyzing "what products are selling well and detect and respond to consumer demand for a specific product."
DUNKIN' BRANDS OFFERS AI MARKETING TO US LOCATIONS WITH HUBKONNECT PARTNERSHIP
Fox News Digital previously reported how AI can help the U.S. cut back on food waste, which makes up an estimated 30-40% of the nation's food supply, by weighing discarded food and deciphering the cost and profile of the food. Tait echoed that AI can be a beneficial partner to humans in cutting back on tossing unused food, while saving business owners cash.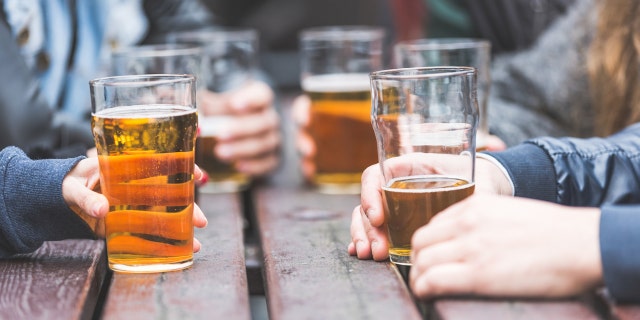 "Some food waste AI management technology include AI-powered cameras, which takes images of the food going to waste, providing real-time feedback to kitchen staff, helping them to monitor portion size and improve efficiency to reduce waste," Tait wrote in the thought piece. 
CLICK HERE TO GET THE FOX NEWS APP
The U.S. has already seen some restaurants embrace artificial intelligence in recent years, most notably at fast-food restaurants. Wendy's announced plans this year to "revolutionize the drive-thru experience with artificial intelligence" that can take drive-thru orders, while Hardee's and Carl's Jr. already implemented their own AI drive-thru tech, dubbed "Tori," and McDonald's already rolling out AI-powered drive-thru windows back in 2021.