This content contains affiliate links. When you buy through these links, we may earn an affiliate commission.
It's September, and this year, the Jewish High Holidays, or the two holidays known as Rosh Hashanah and Yom Kippur, fall in the middle of this month. (The Jewish calendar is a lunisolar calendar, and so our holidays follow the Jewish months, which means they fall at different times each year in the Gregorian calendar). But the High Holidays aren't the only holidays coming up: there's also Sukkot, Shemini Atzeret, and Simchat Torah. It's a whirlwind of community activities and get-togethers.
This time of year, I always try to start off with a Jewish reading challenge of my own that I devise or make a purposeful effort to read a classic work by a Jewish author. If you're looking to learn more (or even the basics!) about Jewish holidays, a great place to start is Abigail Pogrebin's My Jewish Year: 18 Holidays, One Wondering Jew. Pogrebin realized she didn't really know much about the basic foundations of the holidays and what they could mean to people today, so she spent a year going to various religious events for each holiday, along with doing research on milestones throughout the year, and the result is an entertaining memoir filled with surprising insights and unexpected experiences.
One classic book that you'll see many Jewish people reading this time of year, that I also try to re-read each year, is Alan Lew's This Is Real and You Are Completely Unprepared, which tackles the Days of Awe, or the days between Rosh Hashanah and Yom Kippur where Jewish people go through a period of intense contemplation and make amends. I can see Rabbi Danya Ruttenberg's recent book, On Repentance and Repair: Making Amends in an Unapologetic World, as a modern classic and a must-read for this time of year as well.
I realize I should also say this: I write this post from an Ashkenazi Jewish perspective and as someone with those traditions. Jews are not a monolith, and Sephardi and Mizrahi Jews often have different traditions and classic foods than Ashkenazi, which makes sense because our heritages are from different parts of the world. Most of the "typically" Jewish foods and traditions that we see in the United States are Ashkenazi. It is not representative of all Jews, and it's important to realize that. It's what is also most commonly represented in books here in the U.S.
As a result, most of the books in this post are Ashkenazi. Without a doubt, we need more diversity in Jewish rep in literature: we need more Mizrahi and Sephardi voices, more Jews of Color, more queer and trans Jews, and more variation in denominations represented. Orthodox rep, Reform rep, Conservative rep, culturally Jewish — we need it all because there are so many stories to tell and so many ways to be Jewish. While it feels like I've been seeing more diverse representation — like the wonderful forthcoming middle grade novel The Dubious Pranks of Shaindy Goodman by Mari Lowe that centers the Orthodox community and the very timely book The Golem of Brooklyn by Adam Mansbach, which features a variety of Jewish characters — it's still overwhelmingly Ashkenazi and white.
I'm really hoping that as the Jewish New Year gets underway, agents and publishers continue to include all kinds of Jewish books from diverse Jewish authors in their commitment to diverse representation. The market is out there. But if you don't take a chance on these books, a vicious cycle develops that perpetuates the myth that there is no market. There is — you just have to commit to getting that book to everyone, not just Jewish readers. These stories are for everyone.
Classic Jewish Books to Add to Your TBR Pile
The usual canon of classic Jewish books — both religious and not — is overwhelmingly male and white. But there are also monumental texts that are read and re-read over and over by different generations that still hold true today, perhaps more than ever.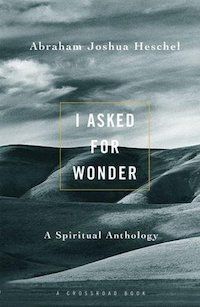 Abraham Joshua Heschel's books are some of these. Heschel fled Europe in 1940, and his mother and three of his sisters were killed by the Nazis. He was a noted theologian and a figure in the civil rights movement, marching alongside Martin Luther King Jr. and John Lewis in the third Selma-to-Montgomery march. His books Thunder in the Soul: To Be Known by God and I Asked for Wonder: A Spiritual Anthology are good introductions to his writing.
Then there's Herman Wouk, who has so many classics that it's hard to choose which ones to read. Marjorie Morningstar, about a young woman going after her dreams in NYC, is always a fun read, while his expansive duology of The Hope and The Glory explores the history of Israel.
Anita Diamant's The Red Tent felt like a breath of fresh air when it was first published, bringing voice to Biblical women who got merely a passing mention. In The Red Tent, their stories were centered. They mattered. Later on, Alice Hoffman's The Dovekeepers felt the same way — these were the stories I had wanted while attending my religious day school; these were the voices that were missing, but as a child, I couldn't quite articulate that to my teachers.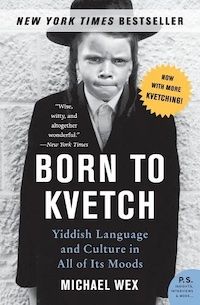 While not a classic book per se, the book Born to Kvetch: Yiddish Language and Culture in All of Its Moods by Michael Wex came out over 15 years ago and is still worth a read. My grandparents often sprinkled their conversations with Yiddish, and oh, how I miss it. I only know a few words, but I would love to learn more. If you want to read even more about Yiddish, Neal Karlen's The Story of Yiddish: How a Mish-Mosh of Languages Saved the Jews is an entertaining cultural read.
New and Forthcoming Jewish Books to Check Out
That being said, while there are plenty of classic Jewish books to peruse, there are also a lot of great new Jewish books to read that illuminate how diverse our community is and tell a variety of stories. Some of my favorites that have come out in the last year or so include Ballad & Dagger by Daniel José Older, an action-packed and immersive Sephardic fantasy; Elizabeth Graver's Kantika, a sweeping novel of multiple generations of a Sephardic family based on Graver's own family history; the short story collection by Omer Friedlander, The Man Who Sold Air in the Holy Land; and a very timely middle grade novel-in-verse, The Do More Club, by Dana Kramaroff, about antisemitism and hate crimes.
If you're looking for books about Jewish food, there's always Michael Twitty's memoir Koshersoul: The Faith and Food Journey of an African American Jew and Jake Cohen's forthcoming cookbook I Could Nosh: Classic Jewish Recipes Revamped for Every Day.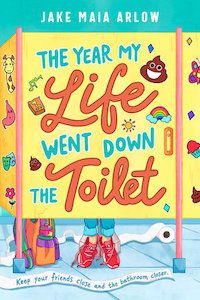 Looking at the younger categories, while I loved How to Excavate a Heart, Jake Maia Arlow's newest book, The Year My Life Went Down the Toilet, is also super funny and touching. They tell the story of 12-year-old Al, who is dealing with being newly diagnosed with Crohn's disease when her mom makes her go to a support group. But it might be just the community she needs. It's a book that's full of diverse Jewish rep that's also a sweet story about being honest even when it's not easy and finding your way in middle school.
I tore through Two Tribes by Emily Bowen Cohen — I couldn't stop reading it until I finished it. Inspired by her own life, this graphic novel is about Mia, who's still not entirely used to her stepdad and the new part Judaism plays in her house. She goes to a Jewish day school, where kids aren't always welcoming because she doesn't "look" Jewish, and she misses her dad, who is Muscogee — but her mom never wants to talk about him. When she decides to take her Bat Mitzvah money and go visit him to learn more about her Muscogee heritage, will she finally feel like she fits somewhere? This is such an important story that many people with blended heritage will be able to relate to.
Touching the Art by Mattilda Bernstein Sycamore (out November 7) is a thought-provoking, genre-defying kind of memoir that looks at intergenerational trauma, family relationships, queerness, and art. The book explores the relationship with her late grandmother, Gladys, who was herself an abstract artist, and who supported Mattilda's work — until her work became queer. Sycamore looks at Gladys's art as a variety of things, including as a clue to place her grandmother's story in a larger context of Jewish assimilation, trauma, and much more.
We all know antisemitism is on the rise, and there are several books coming out this fall that address it. We Need to Talk About Antisemitism by Rabbi Diana Fersko came out at the end of the summer, and Jewish Space Lasers: The Rothschilds and 200 Years of Conspiracy Theories by Mike Rothschild (no relation!) is out mid-September. Both are important reads for anyone and everyone to read right now.
When it comes to historical fiction, don't worry — I've got you covered there, too. Aden Polydoros has written a breathtaking novel called Wrath Becomes Her (October 10), and it's the Nazi-killing golem novel of vengeance we didn't know we needed. Lauren Grodstein's novel, We Must Not Think of Ourselves (November 28), is a vivid portrait of resistance in the Warsaw Ghetto — and though I tend to shy away from WW2 novels as a whole, I am here for that because our stories of resistance during the war are too often not told. (Though one could also say merely surviving day-to-day was an act of resistance).
I am so excited about so many Jewish books from which to choose, and I am looking forward to seeing more diversity and variation in stories. Our history is more than the Holocaust, and even within that historical period, there are so many angles and stories that haven't been published yet. With so many different kinds of Jewish books coming out, there's really no excuse for not including Jewish books in your diverse reading. Which ones will you be adding to your list?
If you're looking for more specific High Holiday suggestions, check out this post about books for the fall Jewish holidays, and if you're into podcasts, check out this one about YA books for Jewish American Heritage Month.