This content contains affiliate links. When you buy through these links, we may earn an affiliate commission.
Waiting around for an invitation to your favorite magic school is so last year. With these 12 magic schools for kids, you can choose for yourself what sort of magical adventure you want to undertake. And let me just tell you there's no wrong choice. All 12 of these books about magic schools are full of magic, mayhem, and adventure. With schools for the musically minded, the misunderstood, and even those who haven't discovered their own abilities yet, there's something for everyone.
As a big kid at heart still hoping to revisit the magic of my childhood, I can also assure you that these books aren't just for kids. If you spent your younger years secretly hoping to receive a letter in the mail about your unexplored magical abilities, then these books are for you, too. Because who says you have to be a little kid to let your imagination run wild?
Now, whether you're an aspiring witch, a supernatural being, or a superpowered human just waiting for the chance to explore your powers, dive on into these magic schools for kids to discover which one is the place for you. Just don't forget to send in your reply by owl or raven before the start of the semester.
You're Invited to the Bureau of Supernatural Affairs.
Amari and the Night Brothers by B.B. Alston
Everyone says Amari's brother, Quinton, got into some kind of trouble, and that's why he disappeared. But Amari doesn't believe it. When she's invited to a secretive summer training program with the "Bureau of Supernatural Affairs," she learns that not only was her brother the one to nominate her for admission, he was an elite agent with the Bureau. If Amari can follow in his footsteps, maybe she can get to the bottom of what really happened to him. First, though, she's going to have to learn about an entire supernatural world she knew nothing about.
You're invited to Mystwick School of Musicraft.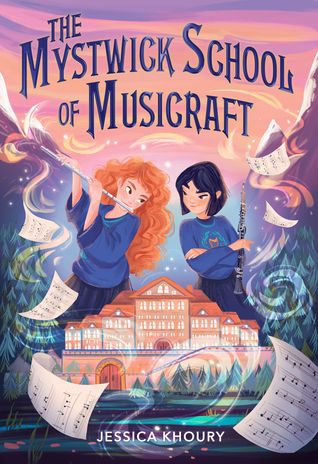 The Mystwick School of Musicraft by Jessica Khoury
For the musically and magically minded, no school is better than Mystwick. There, promising young magicians learn the art of musicraft. After a failed audition almost dooms her chances, Amelia is granted a trial period to prove she's worthy of attending Mystwick's hallowed halls. But in her efforts to become the perfect musician, Amelia loses sight of what it means to be herself. With a mysterious storm brewing on the horizon, can Amelia figure out how to be true to herself and save her beloved school?
You're invited to Park Row Magic Academy.
A Taste of Magic by J. Elle
An inner-city magic school located in the back of a beauty shop hosts classes for would-be-witches every Saturday. Twelve-year-old Kyana has only just started attending when Park Row Magic Academy loses its funding. The only other option is a private school across town with exorbitant fees. Now, Kyana's chances of learning to harness her powers are almost nonexistent unless she can figure out some way to help her local academy get funding. Entering a baking competition with a huge cash prize could fix everything, but only if Kyana can balance schoolwork, magic, and baking all at the same time.
You're invited to the Arcanum Training Institute.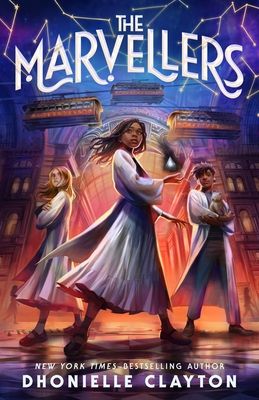 The Marvellers by Dhonielle Clayton
At the Arcanum Training Institute, Marvellers from all over come together to practice their diverse forms of magic. Ella is the first Conjurer to ever attend the international magic school. Most people distrust Conjurer magic, but along with a group of fellow misfits, Ella is beginning to find a place for herself. Until a Conjurer is suspected of orchestrating a prison break. Now, rumors are flying, Ella's family is facing scrutiny, and her beloved teacher has gone missing. Can Ella and her friends set things straight and find her missing mentor before the Institute kicks her out for good?
You're invited to the Academy for the Unbreakable Arts.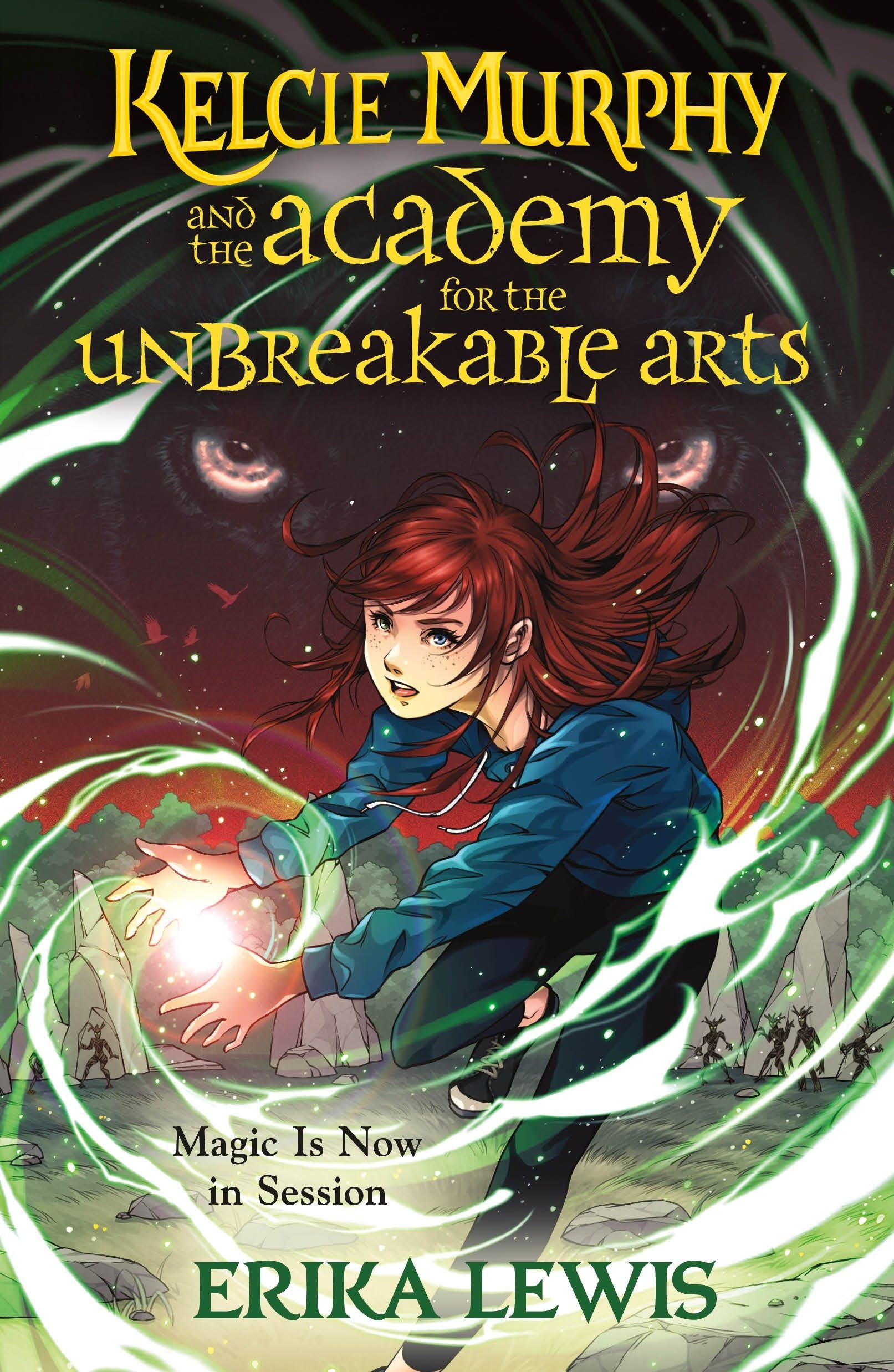 Kelcie Murphy and the Academy for the Unbreakable Arts by Erika Lewis
Kelcie was raised in the human world, but her real world —the Otherworld — is at war. Testing into the Academy for the Unbreakable Arts is one thing, but learning she's a Saiga, an ancient Celtic being with elemental powers, is another, especially since it aligns her with the Otherworld's most infamous traitor. But Kelcie's willing to make a few enemies if it means winning the war and finding out what happened to the parents who abandoned her.
You're invited to the Academy of Shamans.
Adia Kelbara and the Circle of Shamans by Isi Hendrix
When Adia manifests powers she can't control, endangering her entire village, she flees. An opportunity to apprentice in the kitchens of the Academy of Shamans is her one chance to learn to control these powers she doesn't understand. But at the Academy, she learns that the Emperor is possessed by a demon — something Adia was once accused of by her aunt and uncle. Now, she must team up with an ancient warrior girl, a goddess, and a soldier in training to save her kingdom.
You're invited to Peerless Academy.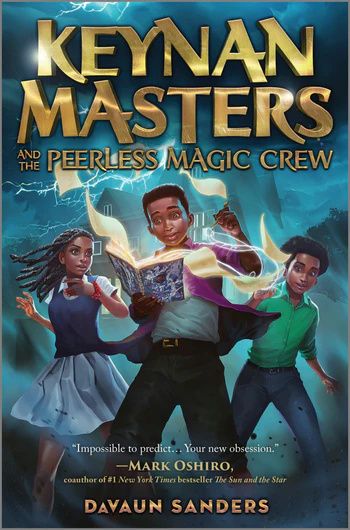 Keynan Masters and the Peerless Magic Crew by DaVaun Sanders
Keynan believes there's nothing Peerless Academy can teach him that he doesn't already know. After all, it's just an art school, right? But Peerless is so much more than that, and soon, Keynan is learning things about the Academy and his freestyle magic that he never could've imagined. Magic is bursting out of Peerless at the seams. In fact, if Keynan and his friends can't figure out some way to contain the school's magic, Peerless Academy might just be taken over by it.
You're invited to the Academy of the Sun.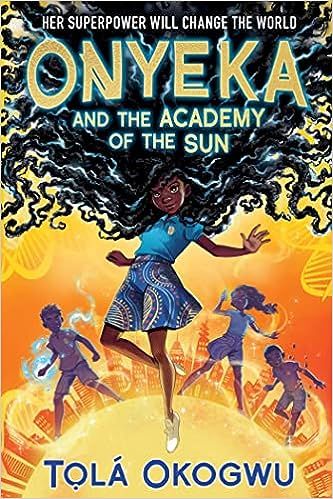 Onyeka and the Academy of the Sun by Tolá Okogwu
Onyeka's impressive curls have always been a source of insecurity for her, but when her hair takes on a life of its own and saves her best friend from drowning, she learns there's far more to her curls than she ever could've imagined. In fact, Onyeka's powers mark her as one of the Solari, a group of superpowered Nigerians. At the Academy of the Sun in Nigeria, Solari, like Onyeka, are trained in how to use their abilities. But a momentous battle is brewing, and soon, Onyeka and her new Solari friends find themselves embroiled in a fight between truth and lies.
You're invited to the Wundrous Society.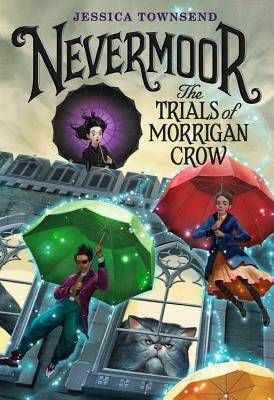 Nevermoor: The Trials of Morrigan Crow by Jessica Townsend
Morrigan Crow is cursed. She has been from the day she was born and will be until she dies at midnight on her 11th birthday. But when a strange man named Jupiter North whisks her away to a magical city called Nevermoor, she gets a new chance at life. Jupiter wants Morrigan to compete in a series of tasks to win a spot in the Wundrous Society, a group of people with extraordinary talents. Morrigan doesn't have any extraordinary talents, though. If she can't figure out some way to compete in the trials and earn a place in the Society, she'll be sent back to the real world to live out her cursed fate.
You're invited to Dragomir Academy.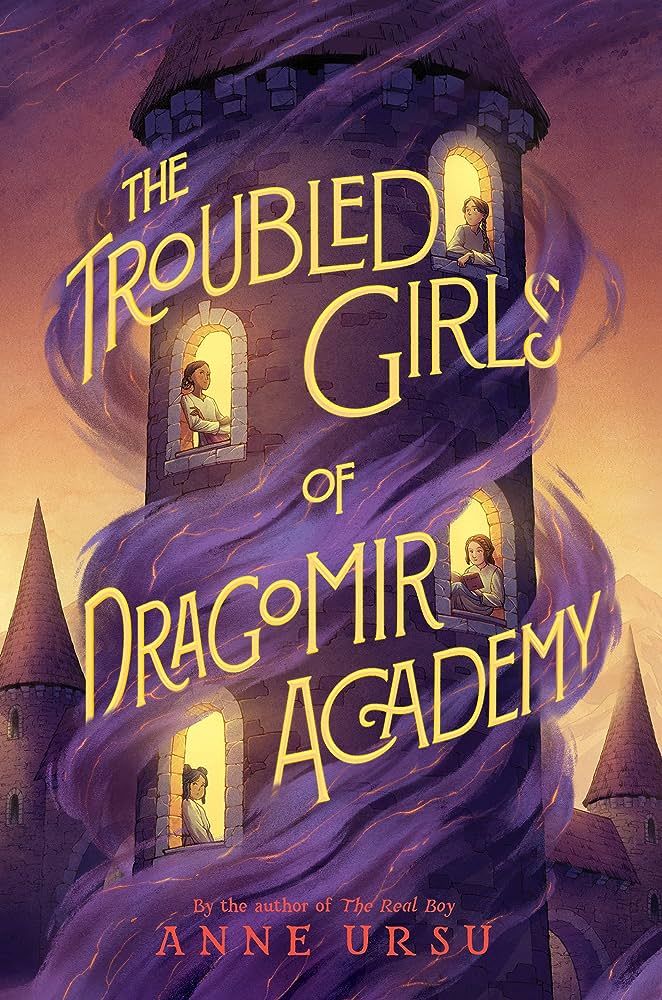 The Troubled Girls of Dragomir Academy by Anne Ursu
During a test of her brother's magical abilities, Marya makes a terrible mistake. Now she's at Dragomir Academy, a school for troubled girls like Marya, girls who aren't allowed to be sorcerers but might be of use in their employ. At Dragomir Academy, Marya and her fellow classmates have a chance to make something of themselves and fight back against the Dread threatening all of Illyria. But the more they learn about the magic the men of Illyria wield and the evils they fight, the more the girls of Dragomir Academy wonder who exactly it is they're fighting for.
You're invited to Alexandria Academy.
Shad Hadid and the Alchemists of Alexandria by George Jreije
Shad Hadid is a baker — not a magician. But when he discovers that he actually comes from a long line of alchemists and is sent off to Alexandria Academy, the course of his life changes forever. Now, Shad is up against shadowy evil forces and digging into magical mysteries. Like why no one at Alexandria Academy seems to know anything about alchemy. Or even worse, that he is the key to either fulfilling or foiling a sinister plot.
You're invited to Dragonsong Academy.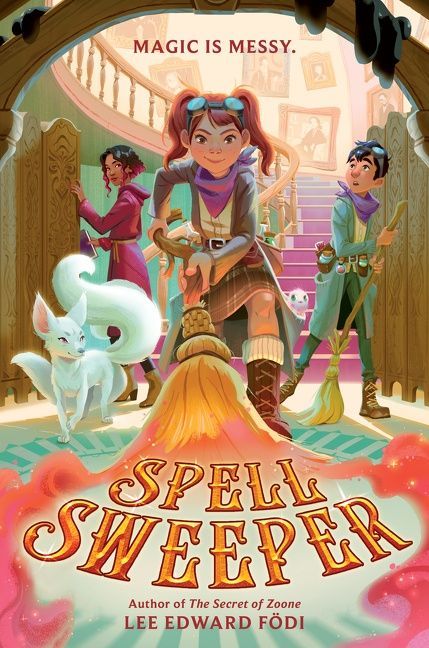 Spell Sweeper by Lee Edward Födi
Magic leaves behind a dangerous residue, and it's failed wizards like Cara who become the Magical Occurrence Purgers that clean it up. She hasn't flunked out of Dragonsong Academy yet, though, and until she does, she's determined to make the most of it — even if she is destined for magical clean-up duty. When her nemesis, the almost-certainly chosen one Harlee, begins leaving behind rifts in the very fabric of reality instead of just magic residue, it will take the best of the best to clean up her mess, and that's Cara.