This content contains affiliate links. When you buy through these links, we may earn an affiliate commission.
One of the best aspects of the science fiction genre is the way it has the ability to play around with ideas of time and space. Rather than being confined to the existing ideas of linear time, singular dimensions, or fixed settings, science fiction authors can have their characters travel forward and backward in time, meet extraterrestrial beings from a completely different timeline, or send the book's cast to an entirely different planet. These aspects mean that, while science fiction is often thought of as a futuristic genre, there is plenty of opportunity to incorporate aspects of the past or even set whole books there.
In the books below, the authors play around with time in a way that combines medieval aspects with futuristic technologies and alien species. This might involve a group of advanced interstellar beings landing in the middle of an English battlefield, or it might mean a legend from the Middle Ages regenerates in a futuristic time. Other books may have less explicit connections to the medieval world but still draw on its complex social and imperial history or its courtly structures to inspire their plots. Whichever it may be, all of these medieval science fiction titles provide ways to think about how science fiction gives readers the chance to play with the limits of time, space, and history that we know today. Read on to find out more about how science fiction authors incorporate medieval themes and aspects into their work.
Doomsday Book by Connie Willis
Part of Willis's Oxford Time Travel series, this book takes us back to the 14th century with a time traveler named Kivrin. Kivrin had simply planned on dropping into the medieval ages to get a first-hand glimpse at how pre-vaccine societies dealt with plagues, but then she gets stuck in the past. Stranded in a time of superstition, Kivrin becomes an unlikely source of hope for the medieval people she encounters, even as she is unsure if she will ever make it back to the future.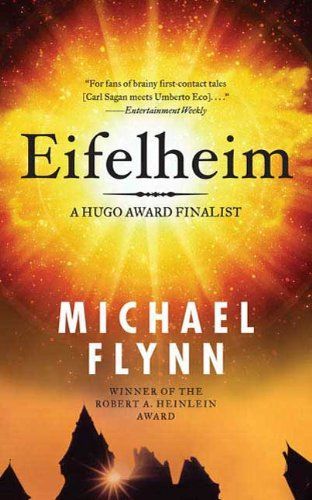 Eifelheim by Michael Flynn
A novel of first contact, Eifelheim takes place in a German town in 1348. Local priest Father Dietrich is busy trying to keep the plague at bay when he becomes the first person to be contacted by aliens from a distant and advanced civilization. Seven hundred years later, a historian and a physicist uncover the lost tale of Eifelheim.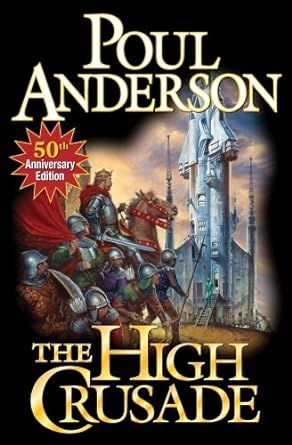 The High Crusade by Poul Anderson
In 1345, Sir Roger Baron de Tourneville is preparing to join Edward III in the war against France when a large, silver ship descends from the sky and lands in northeastern Lincolnshire. Aboard the ship are the Wersgorix, aliens skilled at planetary invasion and takeover. The Wersgorix seek to control Sir Roger and the Englishmen, while Sir Roger wants to capture the Wersgorix and use their ship to defeat the French. Treachery, hilarity, and plot twists ensue.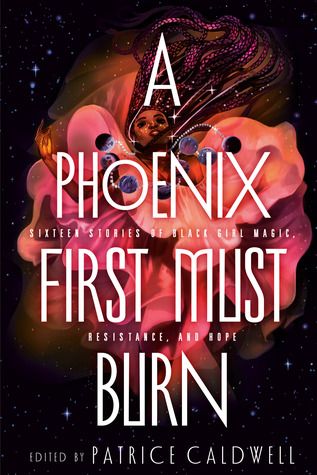 A Phoenix First Must Burn, edited by Patrice Caldwell
This collection of speculative fiction includes plenty of time travel and first-contact stories for fans of those mini-genres. With a diverse group of characters and contributing writers, this anthology looks both toward the future and into the past, including the Middle Ages, to weave technology and folklore together.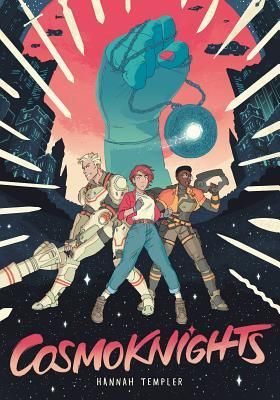 Cosmoknights by Hannah Templer
This graphic novel series is a treat for fans of neomedievalism in their science fiction! Pan went from a simple life of working with her dad and watching freighter ships traverse the skies to going off the galactic grid and joining up with a band of knights crossing the stars. Along the way, she finds out secrets about her world, her long-lost friend, and what's holding the universe together.
Once & Future by A.R. Capetta and Cory McCarthy
This alternate history/fractured folk tale of King Arthur is a wild ride set in a futuristic world. Ari Helix is a refugee who crash lands on Old Earth, pulls out Excalibur, and accidentally becomes a reincarnation of King Arthur. Together with Merlin (who has been magically aging backward into a teenager), she'll have to wield the sword, confront the legend, and restore peace to humankind.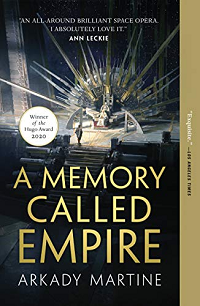 A Memory Called Empire by Arkady Martine
When Ambassador Mahit Dzmare arrives at the center of the multi-system Teixcalaanli Empire, she learns that a)the previous ambassador has died and b) she might very well be next. This futuristic, epic novel combines aliens and technological weapons with a medieval-esque empire that threatens to swallow up more and more of the globe.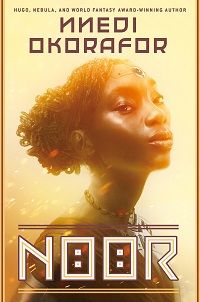 Noor by Nnedi Okorafor
Okorafor has spoken before about how the concept of global medievalism informs much of her work in terms of inspiring plotlines and characters. If you're interested in how she combines those ideas with themes of Africanfuturism, check out her science fiction novel Noor, which is set in a futuristic Nigeria. There, a young woman named Anwuli Okwudili is on the run for her life. Anwuli, or AO, as she thinks of herself, was labeled "wrong" before she was ever born and was further injured in a car accident, which means she has several body augmentations. This has come at the cost of Anwuli's acceptance in society and has made her an object of scorn and fear. The novel explores the ties between bodies, technology, and community.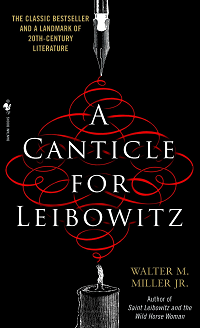 A Canticle for Leibowitz by Walter M. Miller, Jr.
The monastic setting of this story conjures up images of medieval monks, even as the story is set in a distant and apocalyptic future. Miller reimagines the idea of a Dark Age amongst the survivors of an atomic Flame Deluge. Humanity has turned against science, and only the Order of St. Leibowitz, alone in a desert monastery, maintains a connection to the knowledge of the past. A science fiction classic.
If you're looking to spend more time in the Middle Ages, check out these must-read medieval historical fiction books or these medieval mysteries. And be sure to browse our science fiction archives as well!