This content contains affiliate links. When you buy through these links, we may earn an affiliate commission.
I have a lot of favorite things in this world, but both video games and audiobooks are pretty high up there. The fact that you can sometimes do both at the same time is truly magical. When I listen to audiobooks, I always have to have my hands busy — but not with anything that involves a lot of words, because then I can no longer focus. I often listen to audiobooks while walking my dog or doing chores around the house, or of course, when I'm playing video games. There's just nothing like it! A great book and a great game make for a great day.
Now, not all books can be listened to while playing, just as not all games lend themselves to listening to audiobooks. However, some games and audiobooks feel like they were made for each other. Some of these pairings are pretty self-evident, while others might seem a little out there. Luckily for you, I have hundreds of hours of audiobook listening and video game playing under my belt.
So grab some headphones, boot up your console or PC, and let's get started looking at (some of) the best video game and audiobook pairings.
This post was inspired by BookinitWithAhtiya, so be sure to go look at her audiobook pairings for Disney Dreamlight Valley.
Fantasy Audiobooks
Unpacking and The Inheritance of Orquídea Divina
Unpacking is a very chill puzzle game that's all about unpacking moving boxes throughout life. We start in a child's bedroom storing teddy bears and art supplies, and end in an adult's home, setting up a home office and kitchen. Some of the items follow you throughout the game, while others change or get brand-new versions.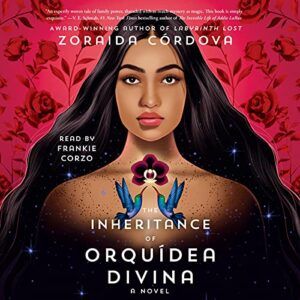 The Inheritance of Orquídea Divina by Zoraida Córdova is a book all about figuring out what home means to you. The Montoya family returns to the family home where the family matriarch, Orquídea Divina, still resides. She has called them here for her own funeral and to receive their inheritances. But this is no ordinary woman: there is magic weaved in everything in the home. We find the family seven years later all learning to love or at least deal with their strange inheritance and the puzzle of the woman who raised them. This book perfectly mixes magic with the mundane. You will be thinking about it long after the audiobook ends.
I think these go perfectly together because both of them are about finding home and making something of your own even if it wasn't what you envisioned. Life can give you unexpected twists and turns. Both of these have that beautifully. Because Unpacking has no words in the game, you are able to get fully wrapped up in the story while still figuring out where to put the socks and how to set up a new home.
Stardew Valley and The Lord of the Rings
Stardew Valley is a game that has no end, so you can play on and on and on. In it you play a character who has inherited your grandfather's old farm in a small town. You can make friends with the townsfolk, fall in love, grow your farm, and uncover some magical mysteries that exist within the town. Plus, it's just cute! There's a lot to discover, and always more ways to improve your farm.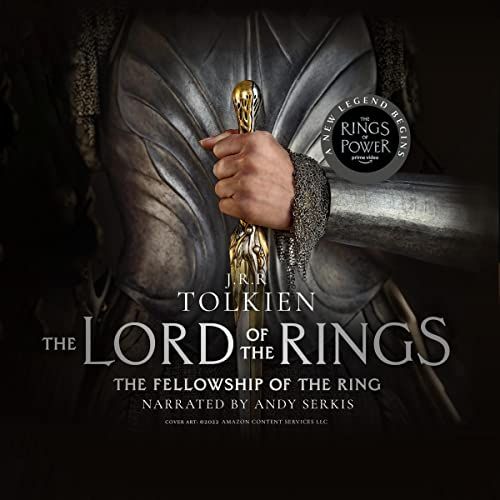 The Lord of the Rings trilogy follows a young hobbit named Frodo who is tasked with carrying an evil ring across the world so that it can be destroyed. Along the way, there are huge battles, wondrous magic, and terrifying monsters. It is a quintessential fantasy series.
I think these two go together not only because of the length of each piece of media but also the ability to clearly differentiate between the book and the game without getting them confused. While there are words and dialogue in Stardew Valley, most of it is incredibly simple, so you won't likely be distracted by it while listening to the book. And if you do, there is no shame in pressing the pause button.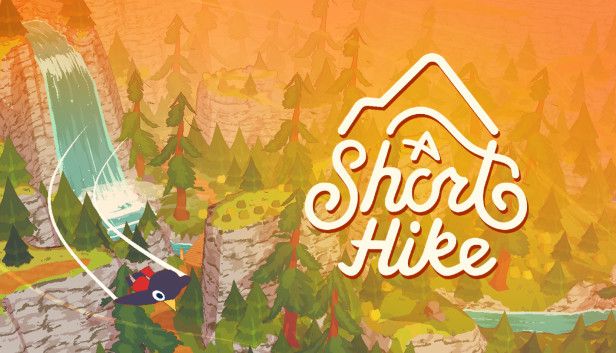 A Short Hike and Untethered Sky
In A Short Hike, you play a young bird who is visiting family. To pass the time, you head off on a "short hike" to the mountain peak. Along the way, you encounter others who need your help and must find some bonuses to help you reach the peak without tiring too much. It's a beautiful game that feels like a warm hug.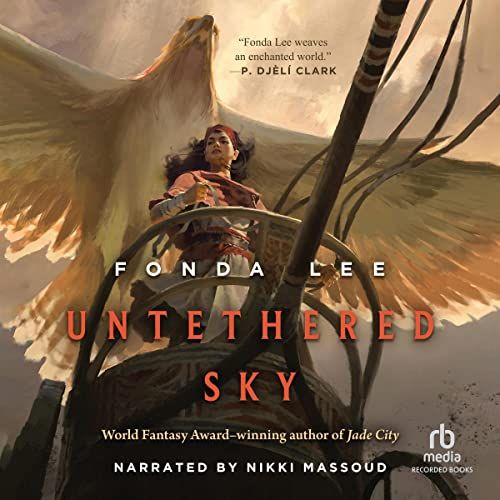 Untethered Sky by Fonda Lee is the story of a Rook trainer. These huge birds are trained to hunt down and kill monsters that threaten the peaceful existence of farmers and villagers. However, it is not an easy job, and all Ester wants is for her great bird to do well…but there are few things that ever go according to plan.
These are perfect for each other, not because they each are about birds, but because each of them is about a journey. A Short Hike is peaceful and beautiful, while Untethered Sky is descriptive and at times harrowing. In addition, the length of both are pretty compatible and can be consumed in one extended sitting.
ABZÛ and The Adventures of Amina Al-Sirafi
ABZÛ is a game with absolutely no dialogue whatsoever. You play as a diver in an achingly beautiful underwater world. You are tasked with repairing robots who can help you on your journey of deep-sea exploration. This is a game that is all about exploration and creating your own story as you go.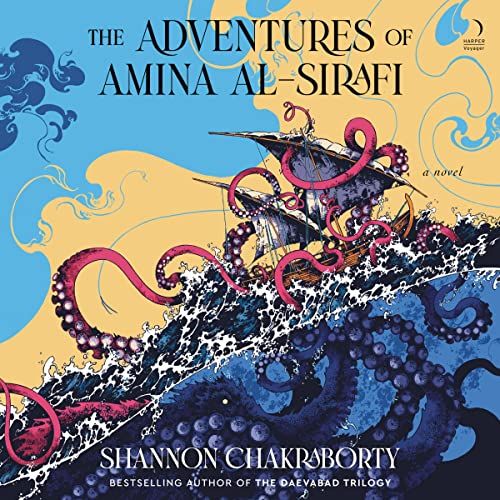 The Adventures of Amina al-Sirafi by Shannon Chakraborty is the story of a retired pirate captain who heads out onto the sea for one last job. A wealthy woman has offered a life-changing amount of money to bring her niece home. She has been captured by a man who is incredibly interested in magic not meant for mortals. Amina gets her crew back together and heads off to find this man and save the girl. But her past is swiftly coming back to haunt her, and the magic she always dismissed as nonsense is making itself known.
Yes, both these books take place at sea, and I think that only enhances the experience. ABZÛ is all stunning visuals and lets your imagination fill in whatever you want. Amina is a character you want to win at all costs, no matter how treacherous the sea, or her past may be. Both are stories of adventure that perfectly complement each other.
Horror Audiobooks
Limbo and Coraline
Limbo is a spooky puzzle game that's all in a gray tone with unsettling silhouettes that move through the background. You play as a young boy who is moving through this strange world, attempting to find your sister. This extremely unsettling puzzle game is one that will have you looking over your shoulder while trying to avoid traps and fight monsters who want to kill you. It's a wonderfully scary game.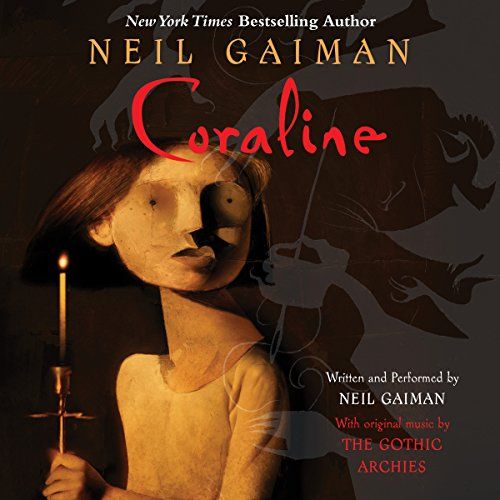 Coraline by Neil Gaiman tells the story of a young girl who moves with her parents to an old house in the country with unusual neighbors. She is left to explore on her own with no one to really play with. While exploring one day, Coraline finds a door to a world where there is an 'other' mother and father who seem much happier than her real ones. However, not all is what it seems, and the story unravels into a terrible and terrifying tale.
Now, if you love horror these two are going to be your bread and butter. Both the book and the game play with color and the terrors of being a kid in a strange place. Each of these stories focuses on the unsettling, and I don't recommend playing either of them before bed.
Inside and It
Inside is an incredibly eerie game about a young kid who is all alone and is being hunted by strange and terrifying machines. Seriously, everything is out to get you. You must solve puzzles to avoid being found and keep your wits about you to stay alive. The soundtrack is incredibly tense, making it the perfect low-volume accompaniment to the book.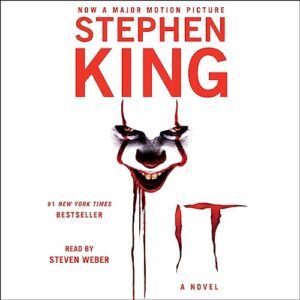 It by Stephen King is a classic horror novel. We follow a group of kids who encounters a strange clown living in the sewers. But of course, nothing is as it seems, and these kids soon find themselves in a fight for their lives against a monstrous creature — a creature who threatens not just them, but their whole town.
Inside and It are perfect for each other, not just because of their similar themes, but because they have complementary atmospheres. Everything is spooky, and you don't have a lot of information as the reader or the player. You just have to be swept along by the narrative and hope you make it out on the other side alive.
Flower and Annihilation
Flower is a visually stunning game where you explore as a collection of petals getting carried along by the wind. You journey through daydreams and various landscapes while telling a totally unique story with no words at all. It's a deceptively simple game that packs a punch and will keep you engaged until the very end.
Annihilation by Jeff VanderMeer is a science fiction horror novel about an anomaly on Earth. A group of scientists enter it and find that all life inside it has warped and changed into sometimes grotesque, sometimes beautiful versions of their natural state. Soon the team of researchers find that they too are being altered in unpredictable and unnerving ways. Plus, it's the first in a trilogy, so there's more to love.
Flower is very much not a horror game; however, because of Annihilation's focus on unsettling plant life, and its general setting, these two stories will enhance each other. I mean, who doesn't like to add your own context to a wordless game? You may look at the game with a completely different lens while listening to this book, which only makes the game more replayable in the future. For fans of horror, this is the way to go.
A Thriller Audiobook
Liberated and American Spy
Liberated is a game that is told as if you were reading a graphic novel. You read through some panels and then enter into the scene to play. How you play affects what panels are depicted on the next page. It's set in a world under total surveillance by a corrupt government. You play as a wanted fugitive who is trying to rise up against the system.
American Spy by Lauren Wilkinson is set during the Cold War and follows a Black woman who works for the CIA. She is often overlooked for both the color of her skin and being a woman in a male-dominated field. This makes her perfect for a mission that requires her to go undercover. What she is asked to do doesn't sit right with her, though, and she must decide if she is going to be loyal to her country or to herself.
I think these go together so well because they are both about an individual in a corrupt system. Though the corruption, setting, and time period are all different, they both get to the central question: "How much change can one person really bring?" Liberated does have some spots with a bit more dialogue where you will need to pay attention, but nothing too long that will pull you out of the book. Or you can always pause one to focus on the other for a time.
A Romance Audiobook
Venba and Natalie Tan's Book of Luck and Fortune
Venba is a mouth-watering game where you play an Indian immigrant and mother in Canada in the 1990s. You tell a stunning story of making a home for yourself and your family as you cook wonderful food, find lost recipes, and have conversations about family, love, and loss.
Natalie Tan's Book of Luck and Fortune by Roselle Lim tells the story of a woman struggling with coming home. After her grandmother passes, Natalie returns home to San Francisco's Chinatown. What she finds is a faded version of what she knew as a kid. She and her grandmother were not close and often butted heads. But soon she learns that if she wishes to save the family restaurant that was her grandmother's pride and joy, she must first master three of her grandmother's recipes. This is a book about understanding, connecting with your heritage, and — of course — delicious food.
Both this game and this book explore how food connects us to our culture, our family, and our home. These are two different stories with different food, different practices, and different experiences. However, they still get to the heart of what it means to find a home through food. They both also include recipes for you to try. Playing and listening to these books will make you hungry, so be prepared with some of your own favorite food to snack on as the stories unfold. Yum!
---
Now of course there are many more wonderful audiobooks and games out there. And here's the thing about books and games: you can combine any two you want! If you can enjoy both at the same time, then that is the right combination for you.
Looking for more audiobooks? Don't fret, here are more great recommendations! You might also enjoy these cozy video games that feel like reading a book and these novels inspired by video games.