This content contains affiliate links. When you buy through these links, we may earn an affiliate commission.
One of my deepest held beliefs in life is that the colder the weather becomes outside, the better a time it is to read Halloween mystery novels. There's just something about bundling up in blankets on a cold October evening with a clever mystery that, in my mind, is even better than a summer beach read. (Though I'll always take both through the year if I can manage it!)
Halloween and autumn as a whole also present a natural setting for mysteries. There's a sense of spookiness and mischief in the air that brings added excitement to an already clever case. Plus, it's a time of year when people are a little more open to thinking about the macabre — including murder mysteries.
In this list, I've brought together nine of the best mysteries to read during the Halloween season. There's a little something here for every mystery reader. Whether you love paranormal cozies, culinary mysteries with autumnal recipes, or classic whodunits with a full cast of quirky suspects, you'll find books well worth spending time with this October.
Once you've found Halloween mystery novels fit for your TBR, you'll want to check out contributor Alison Doherty's recommendations for Halloween romance books, including Witchful Thinking by Celestine Martin. Cozy fantasy books, paranormal rom-coms, and sweet small-town romances are all included!
Hallowe'en Party by Agatha Christie
Starting off with a classic (and the inspiration for the A Haunting in Venice movie), this installment of the Hercule Poirot series is centered around a party chaperoned by mystery author Ariadne Oliver. When one of the guests — a teenager who claimed she once witnessed a murder — is killed, Poirot is called in to both catch the killer and investigate whether there was truth to the victim's claims.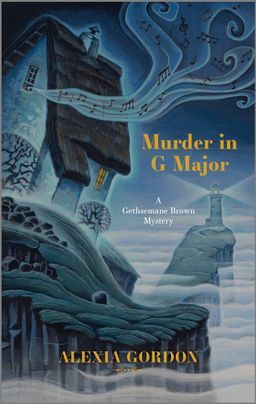 Murder in G Major (Gethsemane Brown #1) by Alexia Gordon
Recently adapted into a Hallmark film, this paranormal cozy mystery makes for excellent Halloween reading and watching! The last thing violinist Gethsemane Brown expects after moving into a quaint Irish village is to conduct a murder investigation.
But when she discovers that her house is haunted by an alleged murderer — whose unrestful spirit swears he was framed — she has no choice if she wants any peace and quiet. The killer is indeed still at large, and the more Gethsemane, the more she puts herself in grave danger.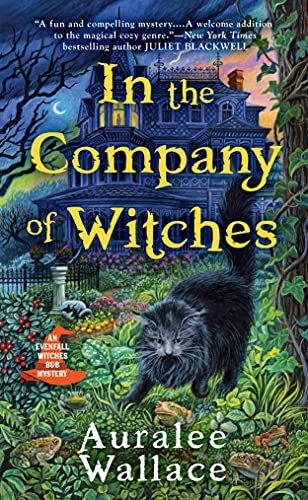 In the Company of Witches (Evenfall Witches #1) by Auralee Wallace
As a reader, I've never been happier than seeing this series finally get the love it deserves on TikTok. It has *the* perfect autumnal vibes, set at a cozy New England bed-and-breakfast run by two witch sisters who couldn't be more different. Their niece, Brynn Warren, has recently returned home following the sudden death of her husband. While mourning his loss, Brynn must also reconnect with her repressed powers to clear her aunt's name when one of the B&B guests is found dead.
The best way I've heard this series described is Gilmore Girls meets Practical Magic. It's clever, atmospheric, and full of memorable characters. It's an excellent choice to get into the Halloween spirit while doing some armchair sleuthing.
Grave Expectations by Alice Bell
Claire and Sophie are inseparable best friends—in part because Claire is a medium and Sophie is a ghost, murdered ten years ago while they were both in high school. When Claire is hired to perform a seance at a wealthy family's English mansion for their matriarch's 80th birthday, she discovers a troubled spirit on the premises and takes it upon herself to (with Sophie's help) discover who among the family is a murderer.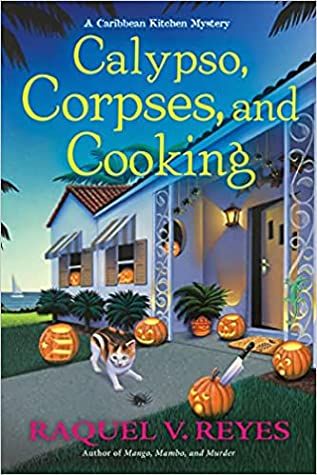 Calypso, Corpses, and Cooking (Caribbean Kitchen #2) by Raquel V. Reyes
Miriam Quiñones-Smith is a Cuban American food anthropologist who hosts a cooking show in Miami and has recently discovered her knack for solving crimes.
Unfortunately, while she doesn't seek cases out, they seem to find her when she's at her busiest. In between Halloween festivities, she must investigate the death of a local chef who was hired to cater at the Women's Club fall gala. Read to the end for themed recipes!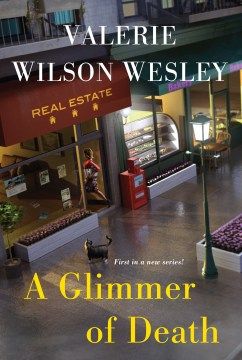 A Glimmer of Death (Odessa Jones #1) by Valerie Wilson Wesley
While mourning the loss of her husband, Odessa Jones decides to close their shared catering business and make a career change into real estate. All this while also managing her psychic powers, which give her visions at the most unexpected times.
Thankfully, Odessa has her eccentric Aunt Phoenix to comfort her and help her manage her second sight…and assist her with some amateur sleuthing when she receives a vision that the prime suspect for local murder is innocent.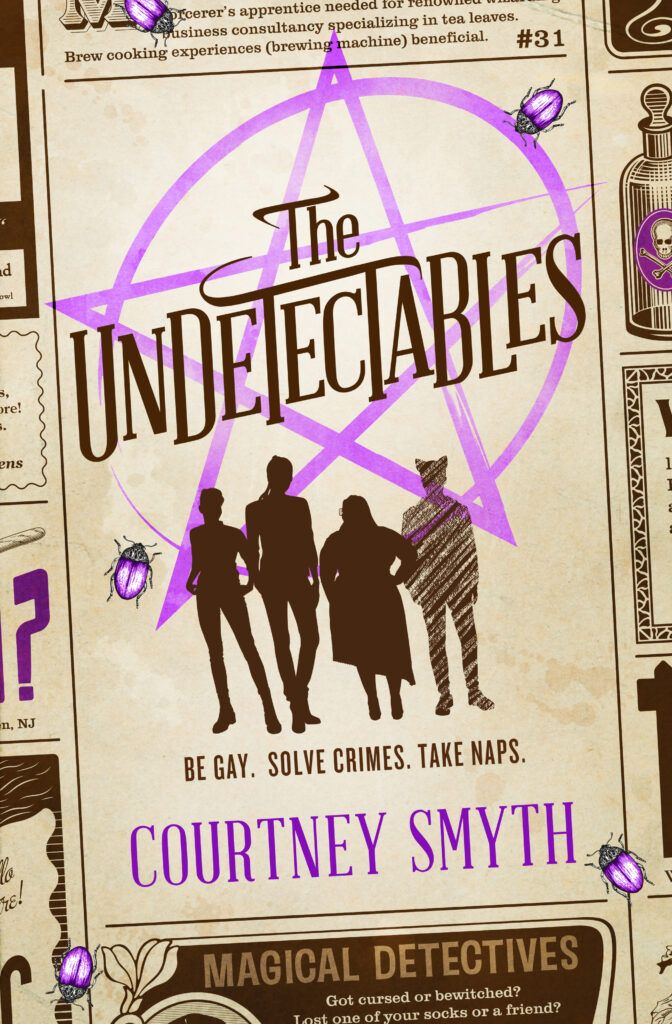 The Undetectables by Courtney Smyth
With a tagline like, "Be gay, solve crimes, take naps," you know you're in for a delightful mystery. Meet the Undetectables, a coven of witches (and one ghost, who also happens to be their first client…no, the case didn't go well) who moonlight as a detective agency in their small town.
When they're called to face off against the Whistler — a supernatural serial killer — they must unravel the clues left behind quickly or risk becoming part of the body count. Metaphorically speaking, of course, for the ghostly member of their coven, but a very real threat for the rest of them.
The Socialite's Guide to Death & Dating (Pinnacle Hotel #2) by S. K. Golden
Evelyn Grace is an heiress in 1950s New York City struggling with agoraphobia following her mother's death. While she calls her father's Pinnacle Hotel home, she's trying to expand the number of places she feels comfortable in and make new friends.
Throwing a Halloween fundraiser gala with the help of her boyfriend, Mac Cooper, seems like just the thing to get out of her comfort zone while still having fun…until a partygoer is found dead and the evening's guest list turns into murder suspects.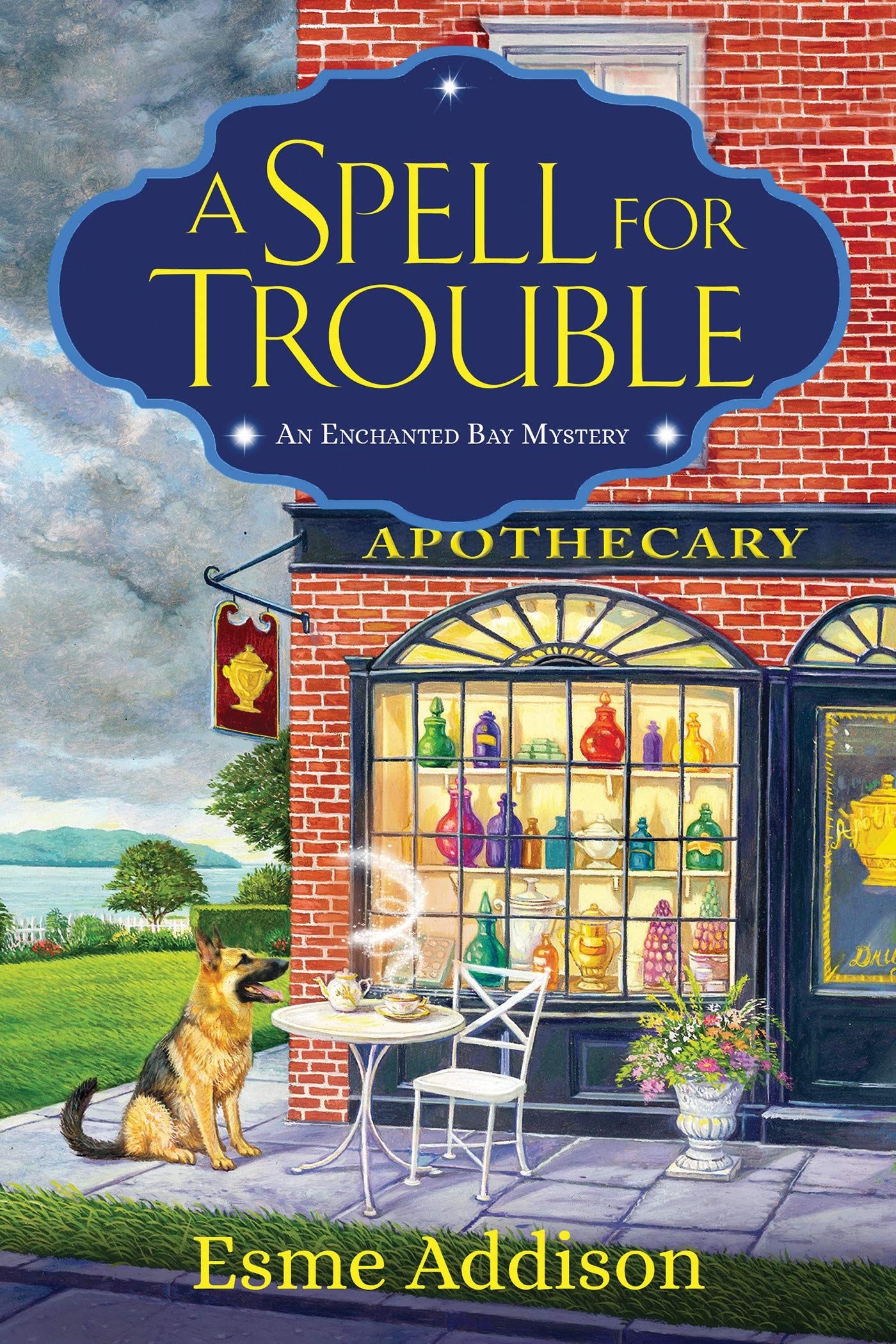 A Spell for Trouble (Enchanted Bay #1) by Esme Addison
This paranormal mystery is set around an herbal apothecary in North Carolina, where Alexandra Daniels hopes to reconnect with the estranged family she hasn't seen since her mother's death.
Hoping to find closure, Alexandra settles into life in Bellamy Bay, only for her newfound safety to be challenged when a customer is poisoned, and her Aunt Lidia is framed for the crime. Now Alexandra must catch the real killer while investigating her family history and discover whether there's any truth to the rumor that they were descended from water witches.
If you're in the mood for gentle October reads more like the Halloween cozy mysteries included in this list, find recommendations for autumnal (but not scary) Halloween reads.