This content contains affiliate links. When you buy through these links, we may earn an affiliate commission.
There's something special about stories set at magic schools, isn't there? It combines all the coming-of-age goodness of school stories with the fantastical. Adolescence is all about self-discovery and possibilities, and magic provides characters with even more ways to explore that, along with an element of power and control kids and teens often feel without. It's probably a big element of why young people are so drawn to these stories. I certainly know I was! I grew up reading stories about magical kids and magic schools, and they really ignited my imagination. With magic, anything is possible. And yet, even with magic, all the issues regular kids and teens face are still ever present.
As much as I would've loved to discover magic was real in an acceptance letter to some prestigious magical school (almost as much as I would've loved finding out I was a secret princess like Mia Thermopolis), being whisked away by the stories in books was almost as good. With the added element of artwork to create an even more immersive experience, magic schools in graphic novels are especially fun. So pack up your wand and your school supplies as you visit these nine magic schools full of otherworldly creatures, incredible powers, and the occasional sinister intrigue.
Manu by Kelly Fernández
A rambunctious girl at a magical boarding school would rather pull pranks than listen to the headmistress, who feels she could be using her powers to do good. When her best friend Josephina gets tired of her antics and wishes for Manu's powers to disappear, they do. In order to restore her magic, Manu resorts to a dangerous spell — one that makes her already unruly magic truly untamable. Can her friends and the headmistress draw Manu back from the pull of this power, or will it finally prove too much for this headstrong girl?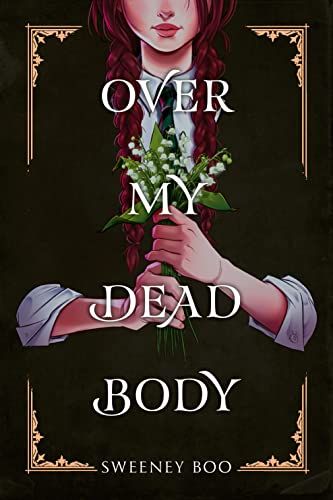 Over My Dead Body by Sweeney Boo
When a student at Younwity's Institute of Magic disappears, rumors of a deadly beast living in the forest and preying on orphaned students resurface. Everyone else seems ready to forget about Noreen as Samhain approaches, but Abby isn't about to let her mentee be lost to the woods forever. But as her obsession with finding Abby takes over and she discovers disturbing connections to another disappearance years ago, she'll have to convince her friends — and teachers — that this is more than just her grief talking.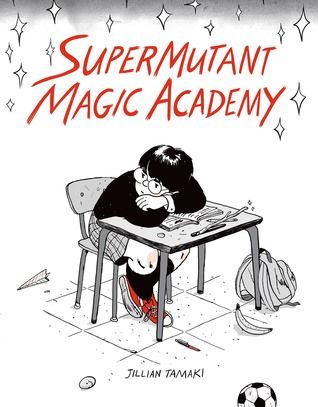 SuperMutant Magic Academy by Jillian Tamaki
If you think high school is easy for mutants and witches, think again. Even with superpowers, these teens still have to deal with the everyday angst of high school. The serialized strips in SuperMutant Magic Academy feature an array of characters just trying to live their lives without magic, superpowers, or adolescent crushes getting in the way.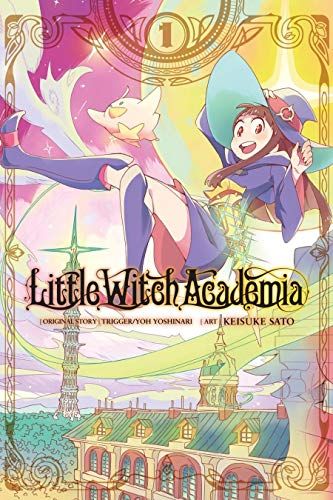 Little Witch Academia by Yoh Yoshinari, TRIGGER, Keisuke Sato
Akko has always dreamed of attending the prestigious Luna Nova Witchcraft Academy, the same school her childhood hero attended. But as the only student to come from a non-magical family, Akko finds herself a bit of an outsider struggling to keep up with her talented new classmates. That doesn't mean she's about to give up on her dream of becoming a witch, though. Akko is determined to work all the harder to prove to herself — and everyone around her — that she has what it takes to become a full-fledged witch.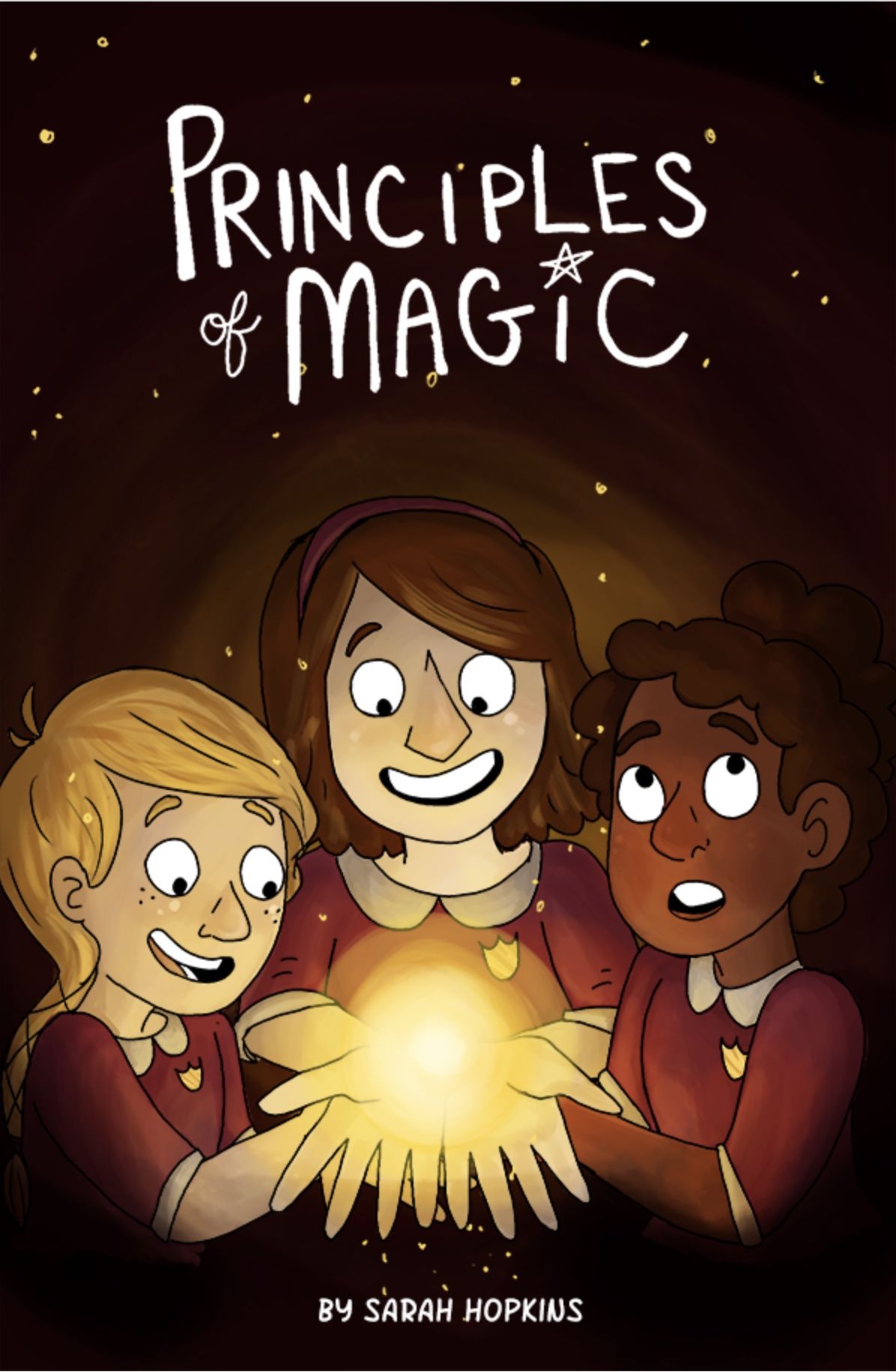 Principles of Magic by Sarah Hopkins
This cute webcomic about a school for girls who are "troubled" with magic is currently on indefinite hiatus, but the first 161 pages are well worth a read. When Avery Marsh's magic is discovered, her parents send her away to Signet, a school determined to stamp out the magic in its young charges. Alongside the new friends she makes there, Avery attempts to survive in a school and a world determined to prevent her from being who she truly is.
School for Extraterrestrial Girls by Jeremy Whitley and Jamie Noguchi
Tara's parents have always been really strict — but it's only when she breaks the rules that she realizes why. Tara is actually a flame-wielding alien from another planet, and it's just as much a surprise to her as everyone else. Now that the government knows who she is, Tara is off to a boarding school for extraterrestrial girls. But even here, life won't be easy. Everyone at school is terrified of her alien species — which she is keeping carefully under wraps — and her parents aren't actually her parents; they were her kidnappers. If Tara can't get a handle on her powers and her real identity soon, she might find herself torn from the life she's built — again.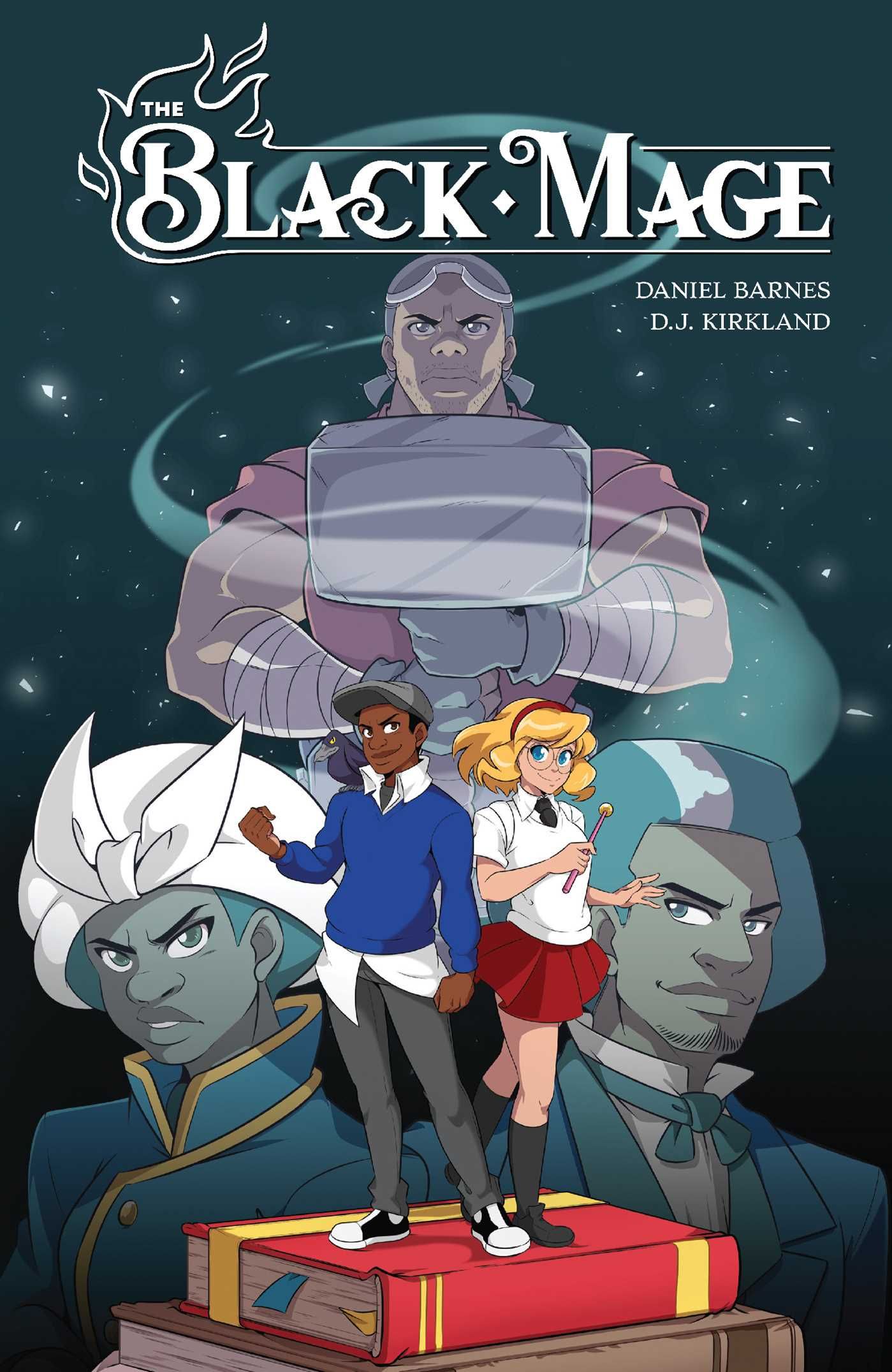 The Black Mage by Daniel Barnes and D.J. Kirkland
Ever wish magic stories did a better job of dealing with race and racism instead of just glossing over it and pretending magical society is beyond all that? Then this is the magic school graphic novel for you. Tom Token is the first ever Black student to be admitted to St. Ivory Academy, a historically white magic school. It's part of their new "Magical Minority Initiative" to show progress in the world of wizardry. But is progress really being made? Tom isn't so sure, especially when he begins receiving weird text messages and uncovering clues of a conspiracy leading all the way back to the American Civil War.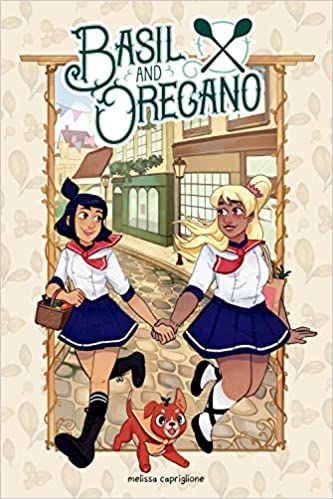 Basil and Oregano by Melissa Capriglione
I see your magical boarding school, and I raise you magical culinary boarding school. It's like the Great British Baking Show but with witches living at boarding school! At Porta Bella Magiculinary Academy, magic and cooking come together to create some of the best chefs in the world. Basil and Arabella are both determined to come out of their senior year at the top of the class. But when a secret comes to light about Arabella, Basil will have to decide whether it's worth risking her future just to stick by her friend.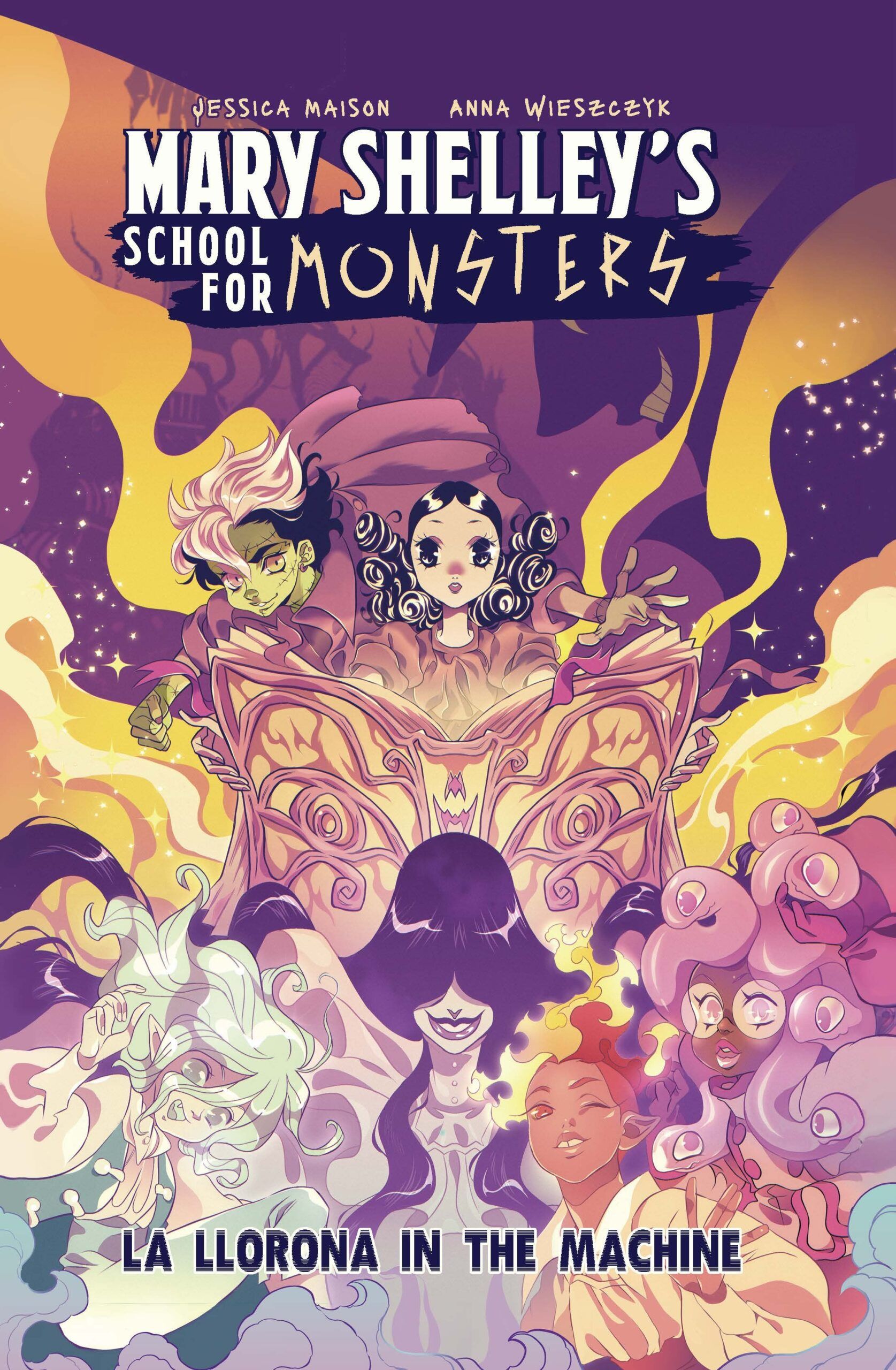 Mary Shelley's School for Monsters by Jessica Maison and Anna Wieszczyk (September 2023)
An immortal version of Mary Shelley split off from the author herself, teamed up with some other monstrous misfits to create a school to rescue and educate monsters in the Primal Woods. Now, she and her friends must work together to rescue the infamous La Llorona from a video game designer who's trapped her in his game. And it's not just La Llorona's life at stake. Children are going missing, and if Shel and her friends can't get her out of that game and fast, the monster-hating townspeople might get involved — and that would spell bad news for everyone.
Keep the magic going with these other stories about witches, wizards, and magic schools.