This content contains affiliate links. When you buy through these links, we may earn an affiliate commission.
The preteen years are universally known to be brutal. Puberty, middle school, and societal pressure are ramping up while the consistency of young childhood is slipping away. As an elementary school librarian, I have seen students I've known for years turn nearly unrecognizable as the baffling changes of 11 and 12 hit. As surprising as it is for the adults watching, it's even more confusing for the kids living it. Of course, this experience is a spectrum, more difficult for some than others, but I don't know of a single person who escaped their preteen years without at least one upheaval.
Unsurprisingly, I have a go-to resource. Unsurprisingly, it's books. More specifically, however, I think graphic novels are key, especially when serving a large group of preteens. Slice-of-life stories with relateable characters going through common issues are crucial, but not all readers are able to access these in novel form. Graphic novels for preteens reach more people since books in this format are typically less overwhelming for struggling readers. They are also engaging and draw in preteens who may be experiencing a rejection of old reading habits as part of their new personality. It's not always possible to find the perfect book that will soothe the pains of growing up, but if I were going to try, I would start with some of the ones I've listed below.
Invisible by Christina Diaz Gonzalez and Gabriela Epstein
This graphic novel hits every beat for preteen readers: injustice from teachers, navigating different social groups, and forming unlikely friendships. Five students are thrust together due to negative stereotyping, with school leaders assuming they're all the same because they all speak Spanish. This is a truly bilingual reading experience, with plenty of translations and illustrated context clues that can be enjoyed by readers with limited Spanish or English fluency.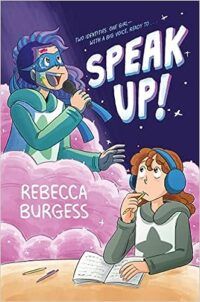 Speak Up! by Rebecca Burgess
Mia and her best friend Charlie are leading double lives: by day, autistic and nonbinary (respectively) preteens trying to stand up to bullies and live their best lives. By night, an impressive musical duo going viral on the internet! Their friendship is strained when they have different feelings about an opportunity to perform live. I love books like this for giving kids scripts about what they can say when they inevitably come up against nasty people.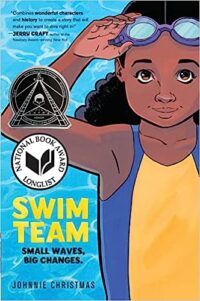 Swim Team by Johnnie Christmas
Bree is a middle schooler stuck with an elective she didn't want in her schedule — we're starting off very relatable! Facing her fears of swimming (with the help of a friendly neighbor), Bree becomes an invaluable part of the failing swim team. But can she handle the pressure? Or will she let her new friends down? This book discusses many preteen challenges, but also, the swim team is called the Mighty Manatees, and that delights me.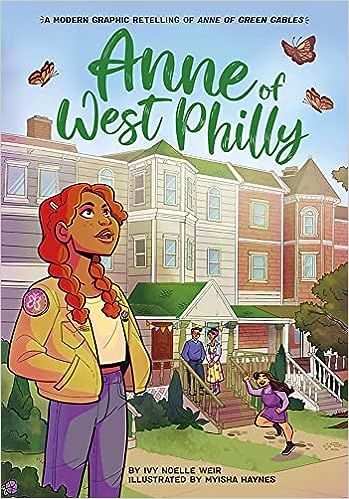 Anne of West Philly: A Modern Graphic Retelling of Anne of Green Gables by Ivy Noelle Weir and Myisha Haynes
Anne of Green Gables was one of my favorite books as a preteen — I still have the tattered copy my mom gave me when I was 11. One of my favorite trends is modern-day retellings of classics in graphic novel form. Here, Anne is a foster child moving in with the Cuthberts in West Philadelphia, joining the robotics club and befriending Diana and Gilbert at her new school. If you enjoy this one, I have to recommend Meg, Jo, Beth, and Amy as another amazing classic retelling.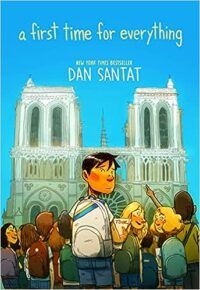 A First Time for Everything by Dan Santat
Dan Santat is one of my favorite picture book authors, and I was so excited to see he had released a graphic memoir. Santat shares the story of a trip to Europe he took in middle school and how his adventures and experiences took him from feeling like an outcast to beginning to understand himself. Santat's distinctive art style makes this graphic novel an immersive experience, sure to connect and inspire.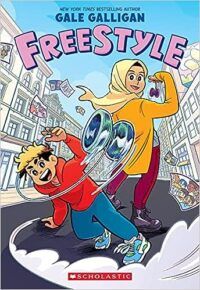 Freestyle: A Graphic Novel by Gale Galligan
Freestyle follows Cory, an 8th-grade dancer who is feeling the pressure. His dance crew has a huge routine to perfect, his parents are upset about his grades, and soon, he has a boring tutor to deal with! As he learns to appreciate his tutor, Sunna (cool yo-yo tricks, anyone?), he starts to blow off his old friends, and the balancing act threatens to fall apart altogether. Galligan is well known for her work adapting The Baby-Sitters Club graphic novels, and she truly shines in this standalone.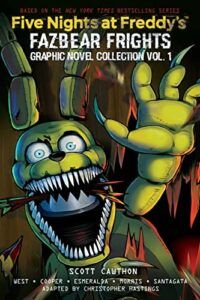 Five Nights at Freddy's: Fazbear Frights Graphic Novel Collection Vol. 1 by Scott Cawthon, Elley Cooper, Carly Anne West, Didi Esmeralda, Andi Santagata, and Anthony Morris
Five Nights at Freddy's has been a popular horror video game for several years. Based on jump scares and steeped in backstory and lore, the franchise includes many toys and stuffed animals, frequent game updates, and now, books and graphic novels. I find connecting reading to a beloved hobby or video game has helped me find books for many preteen readers, and there are lots of these to choose from.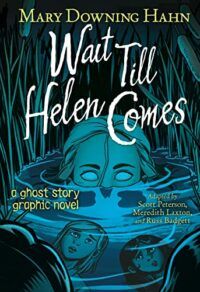 Wait Till Helen Comes Graphic Novel by Mary Downing Hahn and Meredith Laxton
Preteens love horror. Obviously, not all of them, but horror books are among my most requested books for older elementary students year-round. Mary Downing Hahn is the queen of youth horror, and she reigns even now, despite the fact that I'm nearing 40 and read this book as a child. Scholastic has been capitalizing on the graphic novel boom by releasing several classics in the format, and if you're looking to hook a preteen reader, I would start right here.
Nimona by ND Stevenson
This book definitely bridges the gap between preteen and honest-to-goodness teen years, but it's earned its inclusion. Nimona is a mischievous shapeshifter apprenticing with the villain Ballister Blackheart. In the delightful world of this webcomic turned graphic novel turned Netflix film, messages of questioning authority and examining the meaning of "hero" and "villain" are shared with equal parts silliness and sweetness.
Hopefully you've found some graphic novels for preteens that will click with a kiddo in your life. Looking for more graphic novels for preteens? Check out these new middle grade graphic novels recommended by Sarah S. Davies. Happy reading!