This content contains affiliate links. When you buy through these links, we may earn an affiliate commission.
The chances are pretty good that you are reading this while living in a city somewhere in the world — not definite, but moderately high on the probability scale. It's estimated over 80% of U.S. residents live in cities, and at least 56% of the world's population for the same. That's a lot of urban planning. What is it that draws us to the city? Historically speaking, cities have often been the siren call for dreamers, artisans, and entrepreneurs: a place to learn and grow, to innovate and educate. In the words of Susanne K. Langer, "The seeds of civilization are in every culture, but it is city life that brings them to fruition." 
Don't get me wrong: city life ain't perfect. Many cities have only recently introduced green policies to incorporate our environment and our lifestyle with the growth of urbanisation. And that includes building UP as well as OUT. As our love for city life continues to grow, it becomes ever apparent that we need to balance the good and the bad with a collective goal for sustainable urbanisation. This is the focus of World Cities Day, supported by the United Nations, and a day to think about our urban dwelling. What is it that we really love about city life? What brings our urban world together into a community? In preparation for World Cities Day on October 31st, dive into these stories about cities. Each of them captures the vibe of city life, from communities to cultural identity, in the way we explore to the way we develop and grow the urban jungle around us. Cities aren't everything, but we can build our cities to be better for future generations and communities.
Books About Cities: How It Started
The Nameless City by Faith Erin Hicks, colour by Jordie Bellaire
The City is named only by the invaders. For the people who have always lived there, it is a Nameless City, lost in the power struggles of others. This middle grade graphic novel is a fun adventure story with the city being as much a major character as the people. I love how Hicks shows alleyways and textured walls, building the substance of this city while telling its story. It is built on an ancient mountain pass, strategic for both political and economic gain. The current rulers are the Dao, who generally treat the Indigenous locals as subhuman. The story centres on Kaidu, a Dao boy who travels with his father for military training. Kaidu meets Rat, a local girl who knows the streets and alleyways. Together, they learn more about the history and people of the city than any other political ruler who came before them. This is the first of three books, leading into a great story of how a city can grow and layer over generations of people living within.
The Lies of the Ajungo by Moses Ose Utomi
It is called the City of Lies because their history, their cultural identity, has been rewritten by their enemies. The people must trade their tongues with neighbouring people for water. Without their voices, their history is lost to silence. Without their voice, they have no say in how their city is built and how it grows. Until one boy, Tutu, makes a deal: give his mother water, and he will travel into the desert to bring back water for the city. There is plenty of commentary on the environment of the city and the desert, but what really grips you is the story of the people. It talks about the selfishness and greed of those with money and power. This short novella will stay with you for a very long time.
Books About How Our Cities Grow
The City We Became by N.K. Jemisin
Every city-dweller knows their city has a soul. For New York, there are five. And all of them need to protect the city from an ancient evil growing underneath. To be fair, Jemisin would easily count as one of these protector souls; she has essentially written a love letter to New York as a city and character in itself. The five independent protector souls represent the five boroughs of New York, each with strong characteristics and powers. Together, they must stand up to fear and darkness to overcome a growing evil that will strip them of their culture and the spirit that brings them all together. This is no light reading novel but a true immersion into what makes a city sing like a choir with many voices in the group.
After Dark by Haruki Murakami, translated by Jay Rubin
There are always two sides to a city: the day and the night. Set in Tokyo between midnight and dawn, this is a novel told through the eyes of one single character but built on the experiences of many. Nineteen-year-old Mari is set on a journey through the city, pulled away from her casual reading and thrust into a world of real people going about with their own business — the kind of people often forgotten in planning because they are not the people we want to know about. Murakami gives us a story built on the analytical observation of our nightly activities — particularly the difference between our daytime "norms" and our nightly "explores."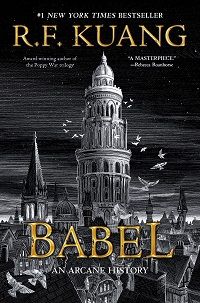 Babel: An Arcane History by R.F. Kuang
Cities are built on power, and power can come from many places. In Babel, power comes from the knowledge held in the Royal Institute of Translation (also known as 'Babel'). The tower is the world's centre for translation, including magic, which serves the British Empire's quest for colonization. For Robin, a Chinese boy raised in Britain, the quest for knowledge should be for the sake of knowledge. But when that power is used for war against Robin's home country, he must face his role in both translation and what his city (and nation and empire) are built on.
The Free People's Village by Sim Kern
What would happen if Al Gore won the 2000 U.S. election? Instead of a "War on Terror," the U.S. declared a "War on Climate Change," and with the Democrats in control of all three branches of government, the world took on a far different approach to the environment and social change. Unfortunately, the path for this fresh new future cuts right through living areas of America's poor and less fortunate. Maddie is a white English teacher spending her nights playing with a band in a mainly Black neighbourhood. How will she help them fight for their community? Changing the focus of the revolution doesn't seem to change the power structures of the world. Kern has taken their environmental journalism experience and given us a story that goes to the heart of gentrification and the cost of sustainability. If there was only one book you read on World Cities Day, make it this one.
Books About Exploring Our Cities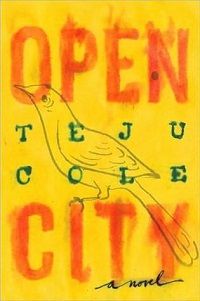 Open City by Teju Cole
Julius is a young Nigerian doctor doing his residency in New York. He unwinds by wandering aimlessly through the streets of Manhattan. As his mind unfolds like a map of the city, Julius opens up to the social nature of the neighbourhood. He meets people, sees the sights, and feels the vibe of the hubs within the biggest city in America. The more Julius explores, the more he learns about himself — both who he is now and who he was before New York. This book is less storytelling and more reflective growth on the relationship we have with a city.
Roaming by Jillian Tamaki and Mariko Tamaki
What if you don't have time to wander through the city? What if you have only five days to see as much of New York City as you can? Is that enough time to gain the full effect? Zoe and Dani are high school friends who have always wanted to visit NYC, and they will do their very best to see it all. They are now freshman college students, reuniting for Spring Break. However, Dani has brought one of her classmates, Fiona, along. Dani wants to see the sights. Zoe wants to find the adult experiences she has never explored before. And Fiona wants to learn more about this new friend shining in a new setting. While the three friends explore the city, they also explore how they respond to being in a new place with new people. This graphic novel captures all of the energy and excitement of visiting a big city for the first time.
Books About Cities: Where to Go From Here
The Quarantine Atlas: Mapping Global Life Under COVID-19 by Laura Bliss
My sociology colleagues often say their favourite books to read are personal diaries. When I shared this book with them, they all drooled over the concept of capturing this complex but intimate moment in time. This is a collection of 65 homemade maps created by people around the world depicting how the COVID-19 pandemic impacted our physical and emotional worlds. The book includes eight original essays, each of them discussing how the pandemic changed our work and personal lives. This is the kind of insight we must consider when planning our future city developments.
---
On World Cities Day, there will be politicians and bureaucrats meeting together to discuss their ideas for sustainable urbanisation. It's easy to think the power is all in their hands, and we are just living on the rollercoaster. However, cities are as much about the people in them as the buildings that hold them. Each of these books shows just how much we have built a city with characters, stories, and experiences. As big and as brash and as bold as the cities may seem, they are still hubs for dreamers, artisans, and entrepreneurs. Political leaders may come up with the ideas of sustainable living in big cities, but we — the people — will be the ones who take the action.
If you liked this post, you might also be interested in Setting as a Character: Travel the World in 10 Atmospheric Books and 6 Magical Cities and Their Real World Inspirations.