This content contains affiliate links. When you buy through these links, we may earn an affiliate commission.
Body horror is a particularly skin-crawling type of scariness for me. The idea of something that is so yours not being yours anymore is chilling. That sense of ownership and control, the inherent belief that your body will obey you, disappears and helplessness takes its place. While I think anyone can understand that fear to a certain extent, I think women and femme-presenting people have a particular understanding of what it means to have a body that isn't quite their body anymore. 
From a young age, women's bodies are often commodified and sexualized, becoming a spectacle or privilege for others to look at, comment on, and touch without permission. Many women have to think through how their body will be perceived, what their clothes and makeup and hair say about them, and who might react to those things before going out into the world. Every blemish is a betrayal. Every choice is scrutinized. With pregnancy, birth control, and puberty, no matter who you are, you know what it's like to not be in control of what your body is doing.
If you can relate to this feeling, no matter who you are, check out these nine body horror novels written by women.
The Low, Low Woods by Carmen Maria Machado
In a small mining town called Shutter-to-Think, Pennsylvania, teenagers El and Octavia wake up in a movie theater with gaps in their memories. This amnesia isn't new: it's a mysterious illness affecting the women of the town. With twisted forest animals, dodgy people, and a secret the town wants to keep hidden, the pair are up against a lot to find out what happened to them during their missing hours.
Cursed Bunny by Bora Chung
This short story collection has some excellent body horror tales full of gross and grotesque scenes. In one, a pregnant woman seeks out a father for her child before it's too late. In another, a head appears in a toilet over and over again. No matter which story you start with, Cursed Bunny is a great collection for horror fans.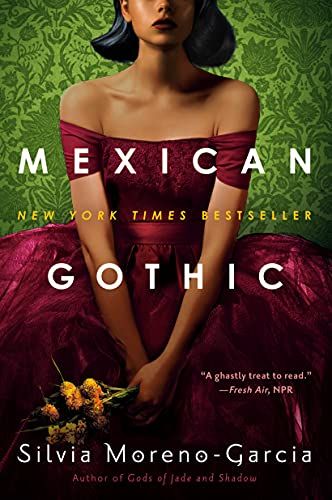 Mexican Gothic by Silvia Moreno-Garcia
When Noemi gets word her newly-wed cousin is in trouble, she doesn't hesitate to make the journey to High Place, where her cousin and new husband live. When she arrives, though, the danger doesn't seem so clear. With family dynamics shifting and the house causing nightmares each night, Noemi starts poking into the house's past where horrible secrets lie.
Maeve Fly by CJ Leede
Princess performer Maeve loves nothing more than curling up with a good book at the end of the day. Despite her cheery day job, Maeve has an unextinguishable rage inside. When her best friend's brother comes to town, he triggers something inside her. Something violent and bloody. Something she can't come back from.
Our Wives Under the Sea by Julia Armfield
After Leah's deep-sea mission runs nearly half a year longer than expected, her wife Miri is relieved to have her back. But Leah isn't the same as she was. She spends hours in the bathroom running water and craves saltier and saltier drinks. And her body isn't the same either. With alternating perspectives, Miri and Leah recount their history, their present, and what they can do to stay together going forward.
Just Like Mother by Anne Heltzel
Raised in The Mother Collective, a cult obsessed with raising young girls to become the perfect child-bearers, Maeve and her cousin Andrea are separated after a raid sends them into foster care. Years later, Maeve is an unmarried editor getting her life together. Andrea, now married to a millionaire who runs a company geared toward family planning, offers to let Maeve move in to find her footing in life. Back under the same roof, they fall into many of the patterns ingrained into them as children — patterns that might not be so healthy after all.
Queen of Teeth by Hailey Piper
When YaYa finds teeth between her legs, she chalks it up to the pharmaceutical experiments done on her and hundreds of other babies while in the womb. But soon AlphaBeta is after her, and YaYa goes on the run with one of the company's scientists, Doc. As the teeth develop into something more, something sentient, something that wants destruction.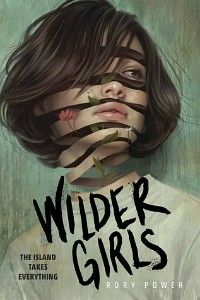 Wilder Girls by Rory Power
On an island off the coast of Maine trapped on all sides by a mutilating plague, Raxter School for Girls is under quarantine. If the girls go outside the school fence, they risk never coming back. With the promised cure from the CDC still not developed, they're on their own. When Hetty's best friend Byatt goes missing, Hetty takes off into the unknown to find her.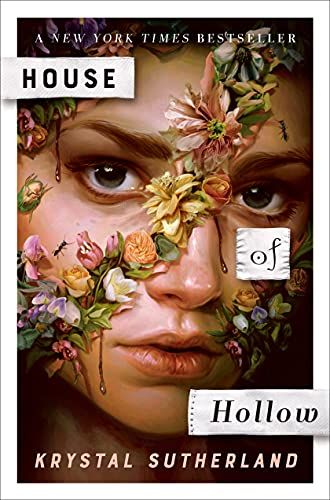 House of Hollow by Krystal Sutherland
When 17-year-old Iris's older sister, Grey, disappears, she's immediately worried. The last time this happened, both of her sisters Grey and Viv returned naked, knife-clad, with no memory of where they had been or what happened to them. Now, Iris and Viv must work together to find Grey as strange circumstances plague them.
---
In the mood for more gross horror? Check out these 13 skin-crawling body horror books or these 8 body possession and body-sharing horror novels!