This content contains affiliate links. When you buy through these links, we may earn an affiliate commission.
Among my bookish passions, I count the quiet novel, and this love absolutely extends to quiet graphic novels. You might wonder, What makes up a reflective book? And this answer may invoke an eye roll: I don't know. For me, it's something I recognize while reading, created by a combination of things: lyrical language, a pensive mood, a plot where things still happen but less loudly. This is, of course, subjective. What feels quiet to one reader might not feel quiet to another. Thinking of wordless pages that direct my eyes to the art and soothing color palettes, half of these titles pranced to the forefront of my mind when I pondered broody stories, and the other half I went searching for.
As winter and the beginning of a new calendar year approaches, I dive into reflection; my feelings turned up on high. When I arrive at that headspace, connecting with something also wading in its feelings seems like a balm, like whispering a secret to a beloved or pulling the softest blanket in the house on top of you. If you, like me, find yourself craving contemplative reads, indulge in these eight books, a blend of backlist titles and new releases. May you discover the perfect meditative read or five among this selection of graphic novels with some manga mixed in.
Feelings: A Story in Seasons by Manjit Thapp
Covering six seasons, beginning with "High Summer" and ending with "Spring," this centers on an artist as she prepares for her first solo show at Gallery 6. Through breathtaking colors and fascinating details like beauty marks, wilting flowers, and reddened winter noses, it showcases amazing artwork that I imagine adding to my gallery wall and sparse, poetic prose that begs me to sit with it for a minute or more. One example: "Even clouds have to break down." With a book dedication like "For those who feel all the feels," this intimate examination of how different seasons affect creativity, relationships, anxiety, and more remains a go-to reread of mine, and I hope that you, too, fall in love with it.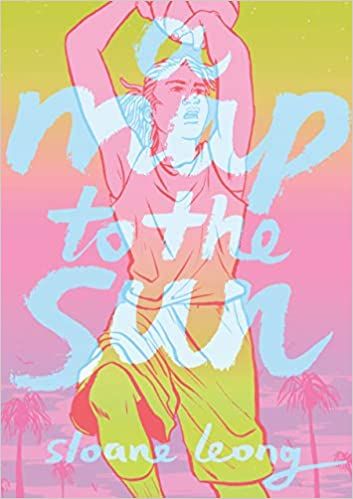 A Map to the Sun by Sloane Leong
Through vibrant illustrations, this tracks the progress of Guerrero High's inaugural girls' basketball team. The group of five includes Ren and Luna, who become instantly close one summer until a tragedy calls Luna back to Hawai'i alongside Nell, Jetta, and So. The teenagers navigate abandonment, bullying, family, and teamwork in Los Angeles. In its opening, I admire how the solitary mornings of two strangers on a California beach (Ren playing basketball and Luna surfing — strangers for a smidge longer) blend into one another. In a sequence of images, Ren's basketball looms milliseconds from sinking into the hoop; the net dissolves into Luna diving under a wave with her board, bubbles surround feet, then Luna ascends to surface for air. Pages later, they play one-on-one.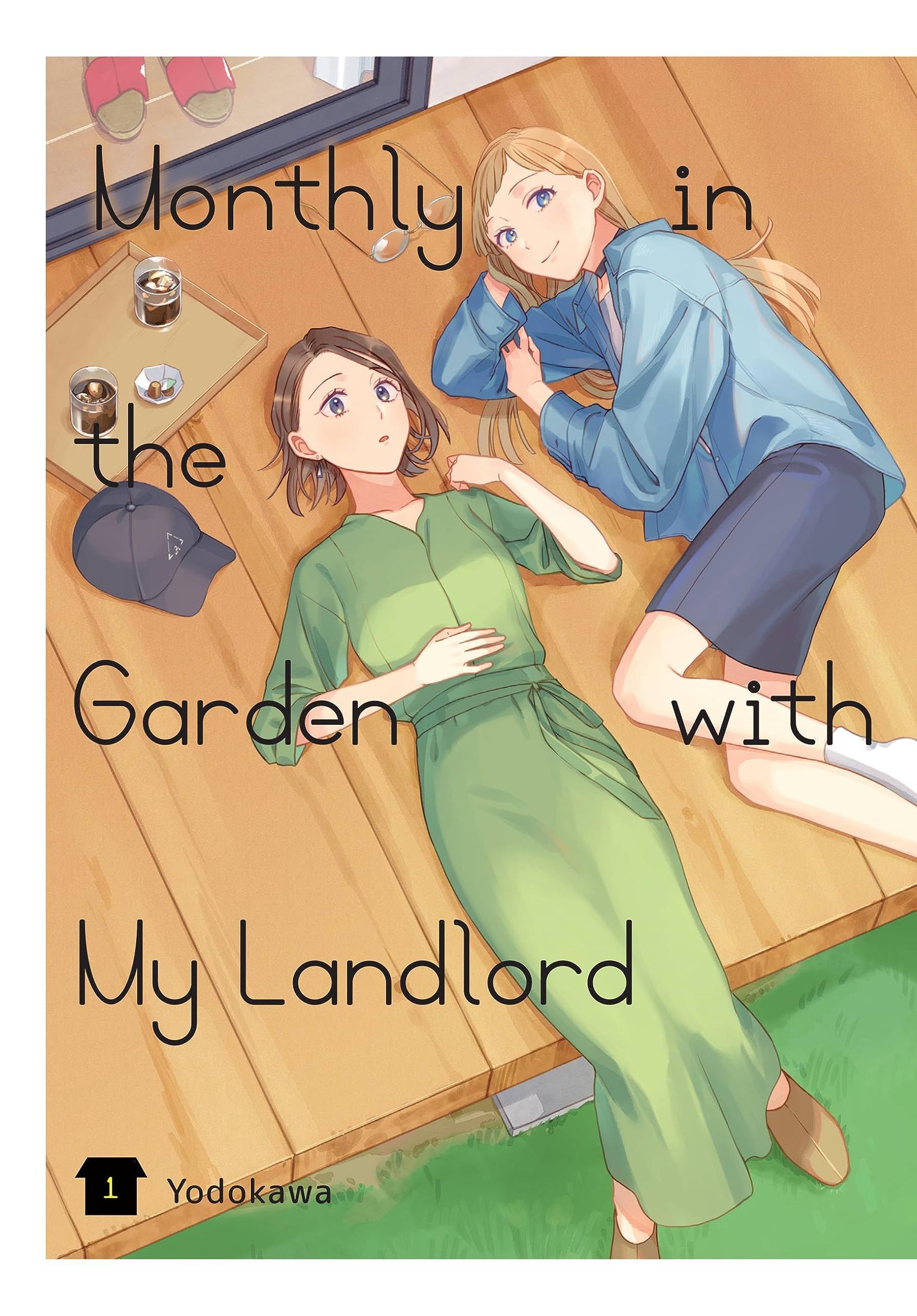 Monthly in the Garden with My Landlord by Yodokawa
After her girlfriend breaks up with her, 26-year-old Asako Suga, a manga editor, daydreams of a parking spot and a room dedicated to her books, so she debates renting a house with a live-in landlord outside the city. The catch: the live-in landlord is ever-famous Miyako Kitano, the 19-year-old recently retired lead member of Elm, an "idol" group. Despite the stress of a work colleague's and a grandmother's opinions and pressures, Asako and Miyako stumble onto some peace in their newfound relationship and routines, which shines through. Exploring independence, fresh starts, fame, and bonding, the tender moments of shared meals, sofa shopping on the internet, and camping on the garden deck during daylight with iced coffees exude a loveliness.
My Picture Diary by Fujiwara Maki, translated by Ryan Holmberg
Spanning from January 4th through Christmas Eve of 1981, this chronicles the days of a mother, actress, artist, and writer who cares for her 4-year-old son, Shōsuke, and her husband, Tsuge Yoshiharu, the well-known manga author. The diary entries first state the date and a concise weather description on the left page, and their corresponding black-and-white illustrations appear on the right. How this organized and dependable format pleases my Virgo heart. Meditating on domestic life, gender expectations, joy, and mental health issues, this — from mended pants and an unclogged drain to ballet lessons and celebratory meals — highlights the quotidian experiences that make up a life.
Roaming by Mariko Tamaki and Jillian Tamaki
With the wanderlusty title pointing to the book's essence, this delight of a graphic novel follows two longtime friends, Zoe and Dani. In their first year of college, they rendezvous in New York for Spring Break to tour Times Square to Coney Island, and Dani brings along Fiona, a fellow art student. With its black, lavender, peach, and white palette, the third title by the collaborative cousins unfolds in five days, and the sweetness and angst of this solidifies that I want to read anything and everything by this duo. I especially adored the inclusion of nearby conversations: a person talking on the phone in the airport, the museum commentary of fellow visitors. How occasionally tranquility allows other lives to seep in.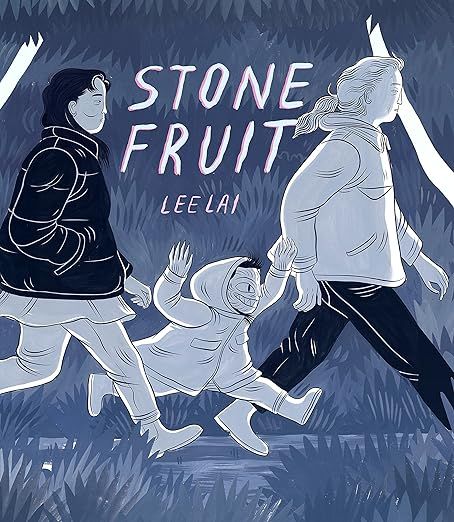 Stone Fruit by Lee Lai
Featuring art in black, blue, and white, this begins in the woods with the opening sentence, "Things were best when Nessie was about six." Aunties Bron and Ray gleefully spend Tuesdays and Saturdays with Ray's young niece, Nessie, which adds an undeniable spark to their shared lives. After the two begin to drift apart, they take some space from their relationship to focus on and repair their strained familial ties. Delving into made-up songs and make-believe, gender identity and intimacy, and boundaries and vulnerability, the blues of this — the shades, the joy, and the sadness — linger long after reading.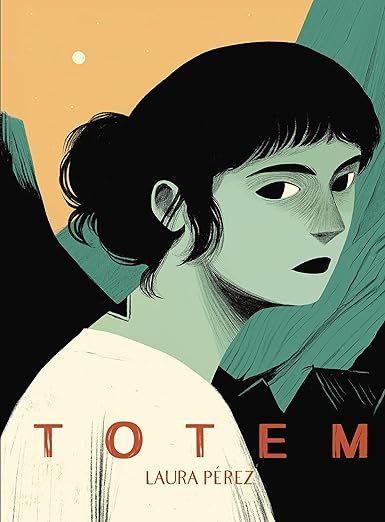 Totem by Laura Pérez, translated by Andrea Rosenberg
You may recognize this artist's work from the opening credits of Only Murders in the Building. Beautifully drawn, this surreal story begins with a crow locating the body of a missing architect. Eerie, yes. And the hauntingness continues. It weaves multiple stories: two women road-tripping through Arizona and people seeking the talents of someone able to communicate with spirits, among others. Teeming with stunning images, some personal favorites consist of the along-the-highway views: cacti standing tall in the desert, six birds flying high in front of two clouds, and bales of hay lined up and stacked against a barn. They emphasize that serene, gazing-out-the-car window vibe.
Wash Day Diaries by Jamila Rowser and Robyn Smith
Spotlighting a close-knit group of friends living in the Bronx, New York, these five short stories, from "Wash Day" to "Ride or Die," peek inside the lives of Cookie, Davene, Kim, and Tanisha. Accompanied by gorgeous illustrations, this feel-good graphic novel celebrates Black womanhood and community, gossip and desire, and love and self-care. Take your time getting to know these wonderful characters and observing the marvelous details throughout these incredible images, including windowsill plants and a nightstand salt lamp, bedside earrings, and TLC's CrazySexyCool album pulled out during a slumber party. Trace how the colors shift according to characters, emotions, and narratives.
---
If you want to delve into more lists outlining a variety of graphic novels and manga, check out 10 of the Best Cozy Manga That Feel Like Warm Hugs, 20 Genre-Blending Graphic Novels, and 22 of the Best Graphic Novels of All Time.