This content contains affiliate links. When you buy through these links, we may earn an affiliate commission.
I've always loved picture books, but sharing picture books with my nephew has become a special joy in my life since his birth last year. Memories of my dad and grandmother reading with me as a child are something I cherish to this day, and I want his childhood to be filled with similar memories. Picture books provide not only a great opportunity for learning and bonding but also a way to see the world in all its many diverse forms around us. Families don't always look the same, but they're all valid, and they all deserve to be represented and seen in picture books. Whether you're trying to help your child see themself and their family in stories or showing them just how many different types of families there are, these picture books featuring mixed race families are just the thing.
Some of these mixed race family picture books discuss what life in a family with blended cultures looks like, while in others, the family makeup is only incidental. There are stories featuring adoption, parents of different races, and even siblings of different races. The one thing these eight picture books all have in common is the loving mixed race families at the heart of the story.
Bathe the Cat by Alice B. McGinty and David Roberts
A flustered father tries to get the house ready for grandma's visit in this hilariously ridiculous picture book sure to be a delight for kids and adults alike. Are they supposed to bathe the baby or the cat? Do they need to mop the floor or the fish bowl? It's a romp of a picture book filled with representation, featuring a multiracial family with two dads.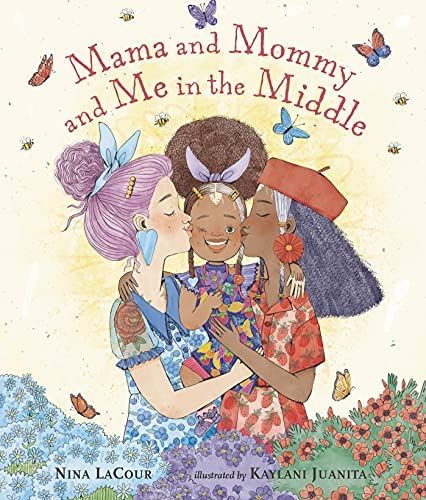 Mama and Mommy and Me in the Middle by Nina LaCour and Kaylani Juanita
When her mommy goes away on a trip, one little girl misses her usual place between her parents. Mama does her best to keep the little girl happy with movies and trips to the library, but it's just not the same without Mommy here. Good thing work trips only last for a little while!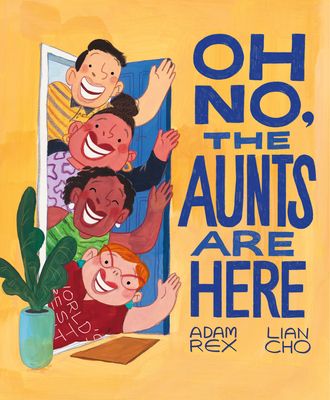 Oh No, the Aunts Are Here by Adam Rex and Lian Cho
The aunts are coming, the aunts are coming! In this fun picture book about the trials, tribulations, and joys of family visits, a girl has to give up her room and deal with a slew of overbearing aunties when they come for a visit. It's a picture book full of heart and humor, perfect for showcasing the love of extended families.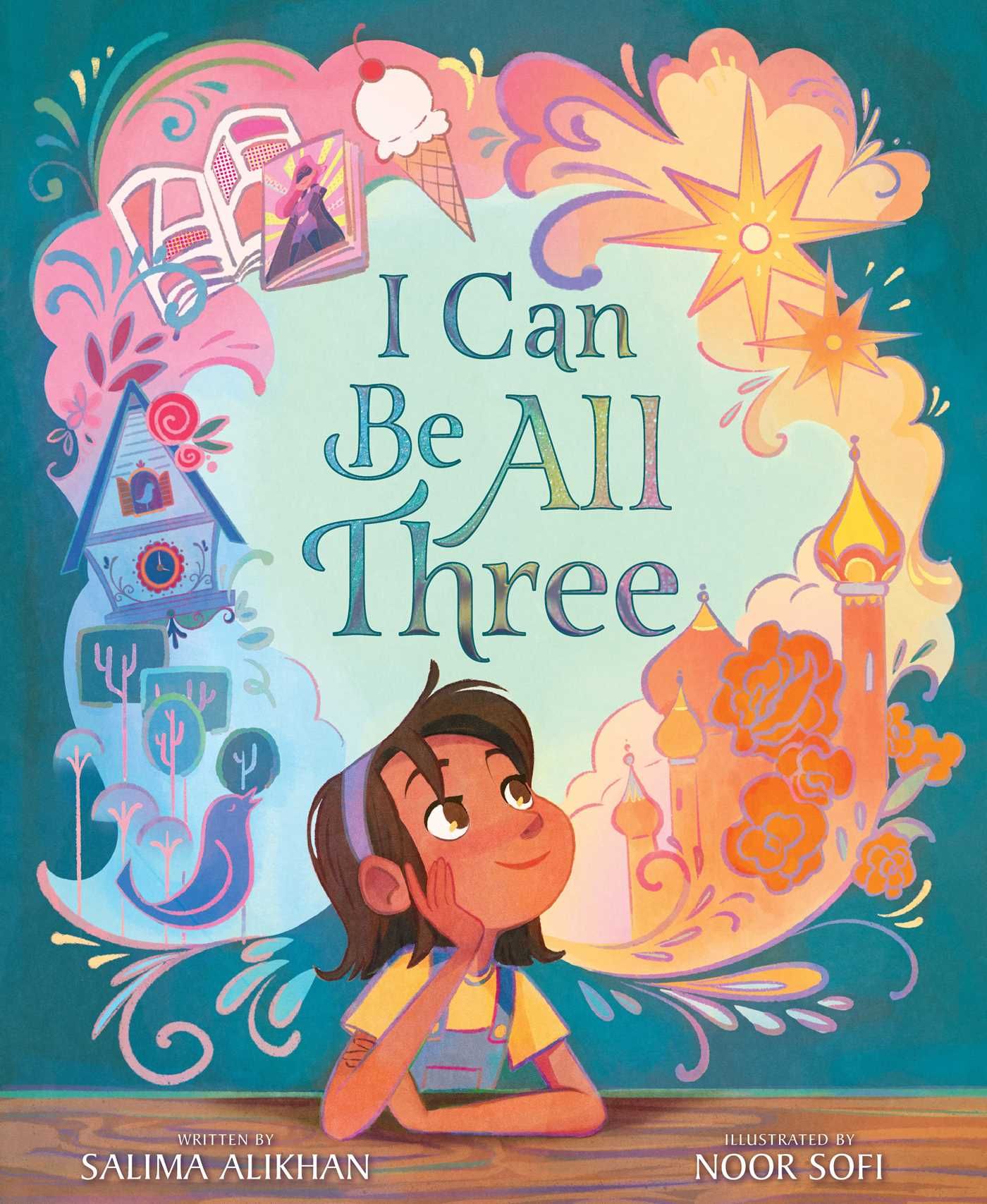 I Can Be All Three by Salima Alikhan and Noor Sofi
An American girl with German and Indian heritage wonders how to best express her cultures for Multicultural Day at school. Choosing only one doesn't feel right. It's stories from all three places that make her who she is, so she'll just have to figure out how to represent all three.
A Crazy-Much Love by Joy Jordan-Lake and Sonia Sánchez
How much do these adoptive parents love their daughter? A crazy-much. Their love is so crazy-much it starts bursting out of the house. As she grows up and starts school, they keep reminding her how crazy-much they have always loved her, even before the first time they met.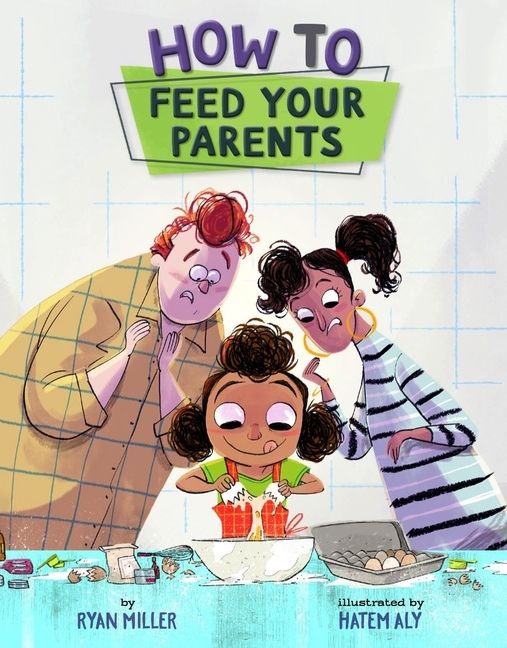 How to Feed Your Parents by Ryan Miller and Hatem Aly
Matilda Macaroni is not a picky eater. In fact, she loves to try new foods, from her grandmother's jambalaya to sushi at a sleepover. It's her parents who have a picky palette. Now, in order to convince them to try foods that don't come from a bag or a box, Matilda is determined to learn to cook. She's going to learn to make all the adventurous meals she loves — and teach her parents to love them, too!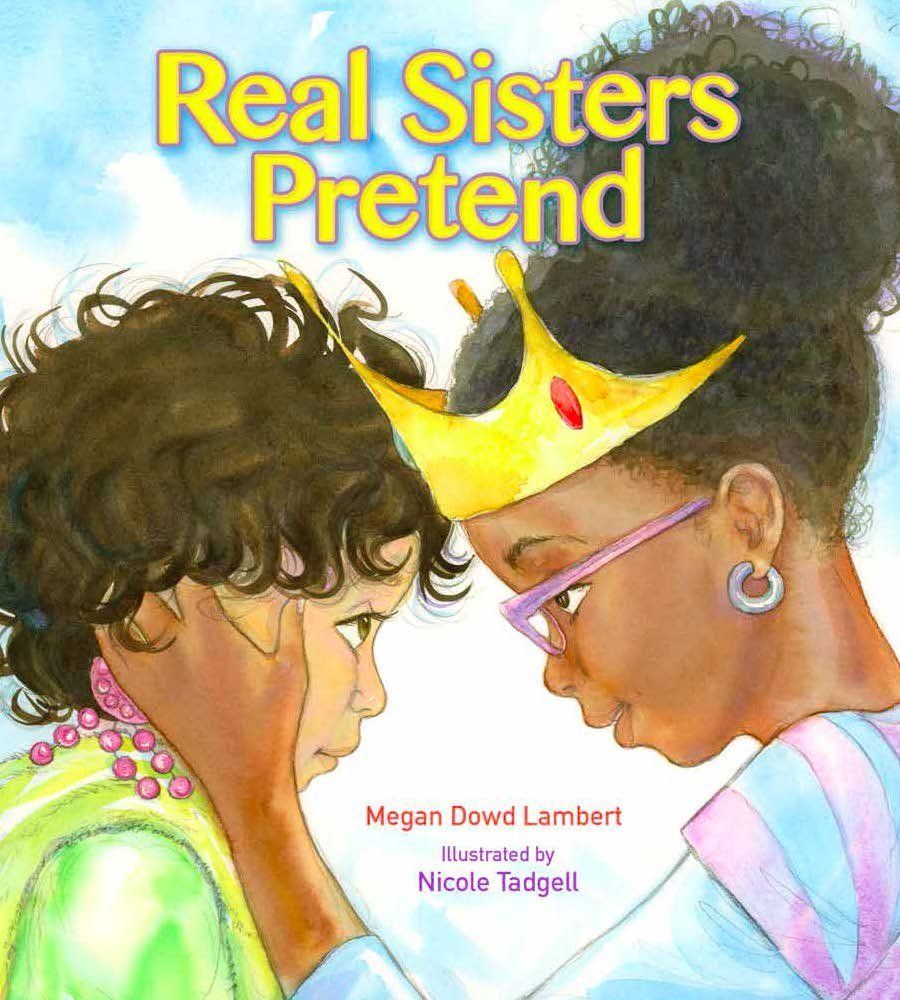 Real Sisters Pretend by Megan Dowd Lambert and Nicole Tadgell
Mia and Tayja love to play pretend. They dress up as princesses and venture out on perilous quests in their imagination. They never have to pretend to be sisters, though, because they know in their hearts that's true. Adopted sisters are real, whether dressed up in princess clothes and playing pretend or doing anything else.
My Good Morning! by Kim Crockett Corson and Jelena Brezovec
A 3-year-old is determined to get ready by herself in this adorable picture book. Mom and Dad are tired and moving slowly, so this little girl decides to do the morning routine all by herself. But the disaster she leaves in her wake slows down her parents' morning even more.