This content contains affiliate links. When you buy through these links, we may earn an affiliate commission.
It's happened to the best of us: whether it was in high school English class, taking an age-old recommendation, or a dreaded requirement for your literature degree, almost every reader has encountered that one overrated book that's considered a literary classic. Maybe it wasn't just your personal cup of tea, or maybe the subject matter just really hasn't aged well in spite of it still being assigned or recommended.
But you know what? It's 2023, and we needn't be wasting our time on books that aren't worthy. Just because you saw some so-called classic novel included on some listicle of the 501 best books you must read before you die, it doesn't actually mean it's worth your time. Just because it was loved at one point in time does not necessarily mean that it should remain beloved for all of time.
It is said that a classic book is one that is never finished saying what it has to say. But sometimes, there are literary classics that have had more than enough time in the sun to have their moment, and it's time to spend our time with some others. In that spirit, here are eight literary classics that I believe to be overrated, and eight other books you can read instead.
Overrated Classic #1
The Age of Innocence by Edith Wharton
Is The Age of Innocence a bad book? No. Is its storyline not at all interesting? Also no. There's some good romance set against a densely populated aristocratic background. But is it boring as sin to read? Yes. I had to read it in one of my final literature classes in college, and typically when I spend a lot of time analyzing a book I didn't like while reading, I end up finding something to appreciate about it. The Age of Innocence was an exception to this rule. The more I analyzed it, the less I wanted to hear about it. It's very slow-paced, the characters are a little dreary, and no one will be mad if you skip this one.
What to Read Instead: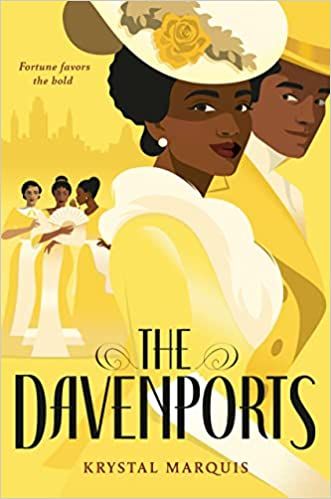 The Davenports by Krystal Marquis
The Davenports is set in the Edwardian era and follows one of very few Black families who have obtained considerable wealth and social status in the United States. Their eldest daughter, Olivia, wants nothing more than to find a husband so her life can begin, but then she meets civil rights activist Washington DeWight. Then there's Helen Davenport, who'd rather spend her time repairing automobiles than finding a boyfriend, especially if the men are her older sister's castoffs. Childhood friend turned maid Amy-Rose wants nothing more than to open her own business and marry the man who doesn't know she exists, John, Olivia and Helen's brother. Things are bound to get messy since Ruby, Olivia's best friend, will stop at nothing to win John's affection. The first in a series, The Davenports takes a glimpse at a particular version of African American life that history wants us to forget.
Overrated Classic #2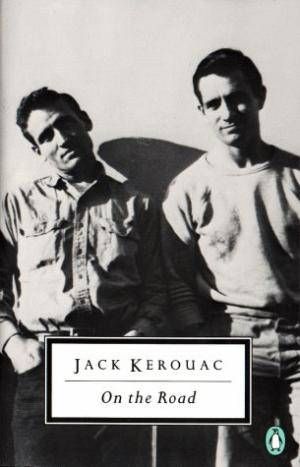 On the Road by Jack Kerouac
I sought out On the Road myself after being assigned various works by the Beat poets in a poetry class, intrigued by their bohemian and subversive approach to literature by way of shock value. Let's just say that anything On the Road was going to subvert can stay in the '50s where it belongs. I get why prose by writers like Kerouac was considered edgy and rebellious at one point in time, but by today's standards it's just messy, incoherent, and self-indulgent nonsense written by cis white men with uber amounts of privilege, even if they felt they didn't fit in with mainstream society. In the immortal words of Paris Geller, "I have one word for Jack Kerouac: edit!" Amen.
What to Read Instead: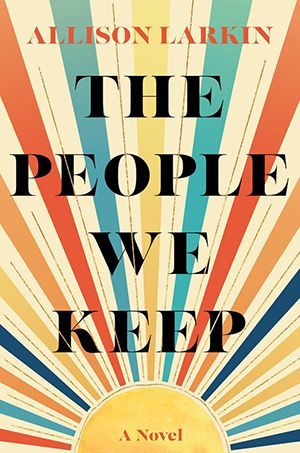 The People We Keep by Allison Larkin
One of the best road novels you will ever read, The People We Keep is also a coming-of-age story about found family, so it's the perfect replacement for On the Road (pretty much). It's 1994 in Little River, New York. After "borrowing" a neighbor's car to go perform at an open-mic night, 16-year-old April Sawicki realizes that life has the potential to be so much more than she's ever known. Leaving her small town and planning to never look back, April chronicles her life through the songs she writes and the people she keeps, yearning for the ability to stop running away from love and from herself. Championing the power of self-love and found family, Allison Larkin reminds us throughout The People We Keep that there is always beauty to be found in chaos and that this life is ours to choose.
Overrated Classic #3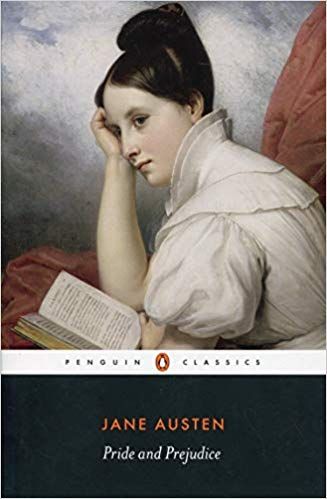 Pride and Prejudice by Jane Austen
Listen, don't @ me, okay? I know Jane Austen is a literary treasure and I don't negate that. But similar to Wharton's The Age of Innocence, titles like Pride and Prejudice are just not all that compelling, in my opinion. (If I did have to recommend an Austen, I'd say Persuasion.) I took an entire class on Austen in university, wanting so much to broaden my knowledge and appreciation for her work, since up until that point, I'd had none. But every book was a bigger snoozer than the last. I'd love to say maybe one day I'll go back and revisit her books and gain that appreciation I was looking for, but we both know that's not going to happen.
What to Read Instead:
What to Read Instead: Sofia Khan Is Not Obliged by Ayisha Malik
In this modern Pride and Prejudice read-alike (yes, I know, we wouldn't have this without the original), Sofia Khan is ready to give up on men once and for all. It felt like her last partner could have been the one, until he turned out to be way too close with his parents. But when her boss tells her to write an exposé all about the Muslim dating scene, everything just might change. Through the process of seeking out stories for her book Sex and the City-style by way of friends, family, co-workers, and maybe some future lovers, Sofia might just change her mind about men and love after all.
And in case you're still salty, here are even more Pride and Prejudice retellings to fill your time with.
Overrated Classic #4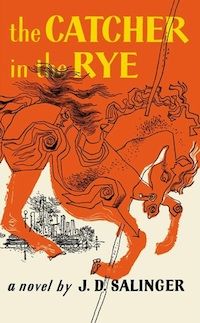 The Catcher in the Rye by J. D. Salinger
Don't @ me on this one, either. I totally get why and how The Catcher in the Rye became a classic, as well as how influential its main protagonist would become in the popular culture of decades to come. But it doesn't hold up, and I said what I said. It's dated. Maybe some teenagers might still see themselves in Holden Caulfield when they read it for the first time, but it's just nothing all that groundbreaking if you're going to read it for the first time in 2023.
What to Read Instead: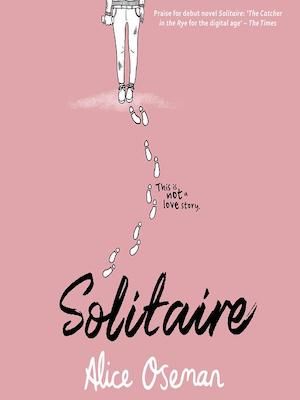 Solitaire by Alice Oseman
Declared "The Catcher in the Rye for the digital age" when it was first published, Alice Oseman's Solitaire is the first book in the "Osemanverse," if you will, the series that would eventually launch a couple named Nick and Charlie to superstardom by way of a spin-off webcomic turned graphic novel series called Heartstopper. Solitaire follows Charlie's older sister Tori Spring, an antisocial and depressed teenager who prefers solitude and blogging to interacting with others. Then there's Michael, the one person who actually wants to spend time with her. But when a suspicious group called Solitaire starts planning dangerous pranks around their school, Tori realizes that sometimes all it takes is one person and one voice to change things.
Overrated Classic #5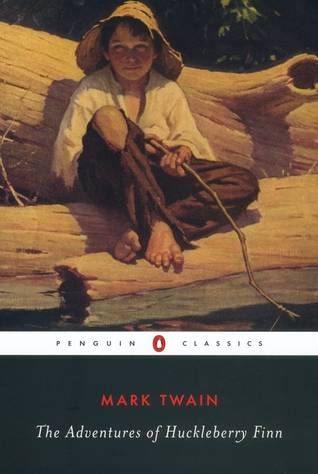 The Adventures of Huckleberry Finn by Mark Twain
I was oblivious to the racist passages in Huckleberry Finn growing up, but I can definitely concur now that it, too, is hopelessly dated and better left in the past. Not to mention that it's not a very constructive book to read about the concepts of childhood or boyhood. Coupled together with the casual racism, it's probably best to choose something else other than Huckleberry Finn.
What to Read Instead: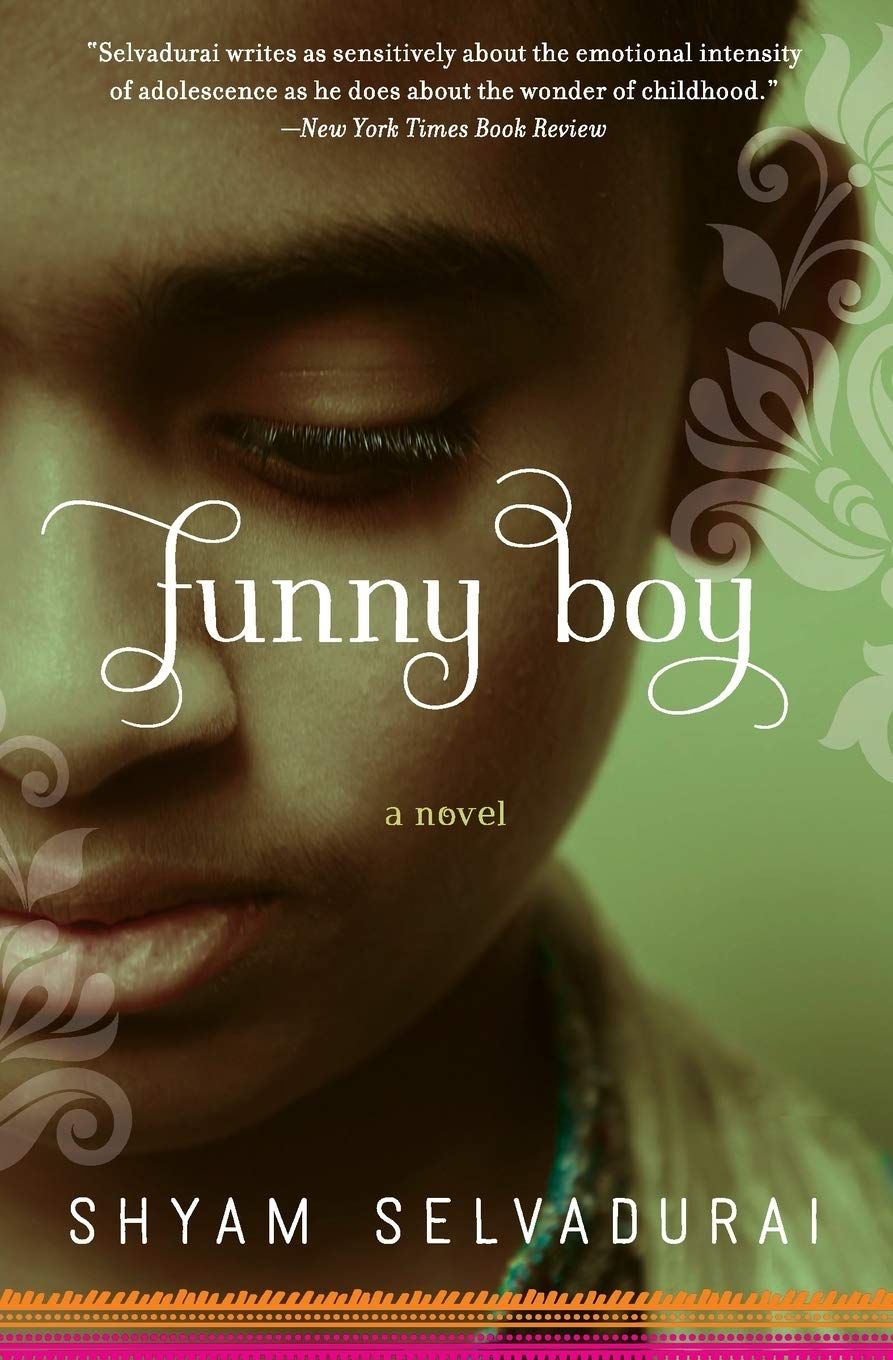 Funny Boy by Shyam Selvadurai
Instead of getting dirty and playing cricket with his brother, Arjie prefers to dress up as a girl. Funny Boy chronicles Arjie's coming of age, from his childhood to his turbulent adolescence, where he battles racism and homophobia at every turn. War in Sri Lanka also begins to affect his family's comfortable lifestyle, which forces violence and soon tragedy into their lives. Combining political and personal narratives, Funny Boy wants us to consider what happens when we dare to live as our most authentic selves regardless of the odds stacked against us.
Overrated Classic #6
Lolita by Vladimir Nabokov
The fact that this book is about a grown adult man lusting after a 12-year-old girl should be justification enough for some not to read it, but the general consensus surrounding Lolita's enduring popularity is that Nabokov's writing is beautiful; it's just the premise that's disturbing. I don't know about you, but no amount of beautiful prose should be enough to get over a premise as problematic as that of Lolita.
What to Read Instead: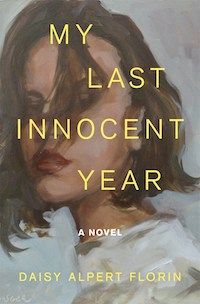 My Last Innocent Year by Daisy Alpert Florin
Think of My Last Innocent Year as a type of Lolita told from a modern female point of view. Isabel Rosen is in her last year at Wilder College in New Hampshire when she begins to take a liking to her new creative writing professor, R.H. Connelly. While their ensuing affair is far from non-consensual, as the lives of the adults around her start to fall apart, Isabel begins realizing the power dynamics at play in her relationship with her professor.
Overrated Classic #7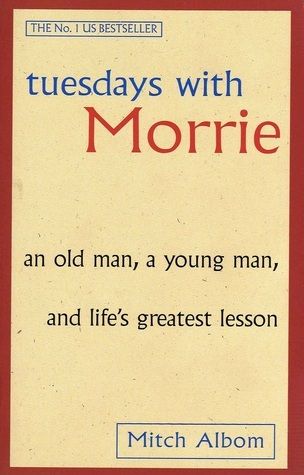 Tuesdays with Morrie by Mitch Albom
I hope I don't offend anyone who might love this book too much with my frankness: you'll get the same kind of warm hug from a Hallmark greeting card as you will from Tuesdays with Morrie. Okay, I know by today's standards, the trope of the old man bestowing his knowledge and wisdom on the younger man is incredibly overdone, and it wasn't yet when this book was first published. But having been assigned this book in high school, there wasn't a single life lesson from it that I couldn't have also learned from an inspirational phrase from a life coach on The Oprah Winfrey Show.
What to Read Instead: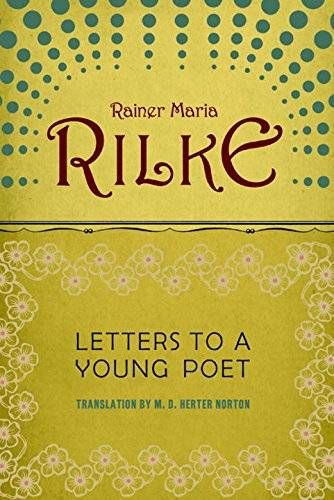 Letters to a Young Poet by Rainer Maria Rilke
Now this is a classic that should never go out of style. Short, sweet, and full of endless knowledge and wisdom on the creative life, Letters to a Young Poet consists of 10 letters exchanged between Rilke and Franz Xaver Kappus, a cadet officer at a military academy in Vienna. Kappus became a fan of Rilke's poetry while at military school and decided to write to him for advice on how to become a good poet. Rilke's responses would become famous since he declined to criticize or comment on Kappus' work; instead, he advised him to go inward and trust nobody but himself in his pursuit of creativity. The letters were exchanged over a period of years between 1902 and 1908, and Kappus published them in 1929, three years after Rilke's death.
Overrated Classic #8
Little Women by Louisa May Alcott
Little Women does remain a classic in its own right for being a story for women by women, but at the end of the day, there are just so many other female-centric narratives written by women that are worthy of the same amount of attention — not to mention narratives about women by women of color that never would have received the same amount of high praise as Alcott did for Little Women. So it's not so much that the story itself isn't great or doesn't stand the test of time; it's just time to make room for other women's stories now.
What to Read Instead: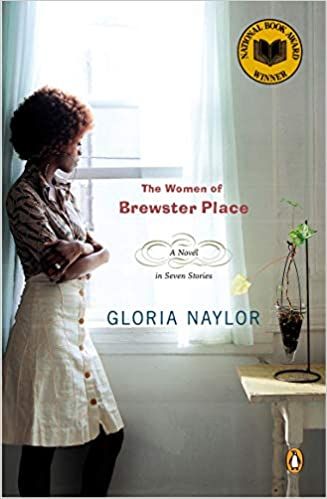 The Women of Brewster Place by Gloria Naylor
In Gloria Naylor's most beloved novel, she brings together the stories of seven Black women living in Brewster Place, an urban sanctuary for the lives and loves of these sisters, bound together by time and space. Considered by many critics to be a contemporary classic of African American literature, The Women of Brewster Place deserve to have a seat at the table just as much as the March sisters do.
Which literary classics do you think are overrated?