This content contains affiliate links. When you buy through these links, we may earn an affiliate commission.
Get ready, because there are new must-read science fiction and fantasy books hitting the shelves this month! It's time to trek to the bookstores and the beach, the library and the lake, or any combination of the four. After all, reading outside is a bit of a seasonal requirement.
Personally, I love reading sci-fi and fantasy books in the summer. When I have a few hours on a back deck or a beach or in a park, falling into a new magic system or sci-fi what-if is so appealing. I've always found it so much easier to disconnect from distractions when it's nice out. It must be a holdover from the New Englander urge to appreciate good weather when it comes. Nevertheless, if it helps me settle into a good book, I'm not complaining. With August coming at the tail end of the summer season, it has the greatest potential for reading.
It helps that this year, some excellent new science fiction and fantasy books are out in August. There is an exciting mix of first books and continuing installments in book series. If you want magical or political turmoil, this is the month for you. Characters are outmaneuvering the stations they were born into at the risk of destroying their kingdom, empire, or land. August also brings books dealing with everything from ghosts to aliens to war machines to dystopian governments.
It really is quite fun. So, let's get to what you have all been waiting for. Here are eight of the best new science fiction and fantasy books to read in August.
New Science Fiction and Fantasy Books To Read in August
Labyrinth's Heart by M. A. Carrick (August 15, 2023)
The queer high fantasy Rook & Rose trilogy comes to a close with the third book following disreputable members of society attempting to save their city once and for all. Ren knew conning the nobility into believing she was one of theirs was a long shot, but she never imagined her single con would multiply. Now she is a thief, a false heir, a rebel, and a vigilante all rolled into one. Moreover, she has a city to save from deadly magic and not enough resources to do so.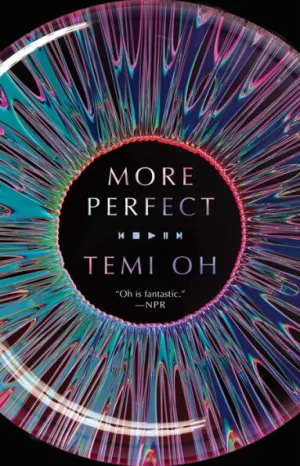 More Perfect by Temi Oh (August 15, 2023)
This is a sci-fi thriller reimagining of Orpheus and Eurydice in a near-future London! The British government has gained control over a small human implant allowing for augmented reality social media. Moremi can picture her life as a professional ballerina with an implant that would connect her to the world. Growing up with little access to technology hasn't stopped Orpheus from hacking augmented reality later in life. When the two meet, they discover the destructive edge of the connective technology that could change everything.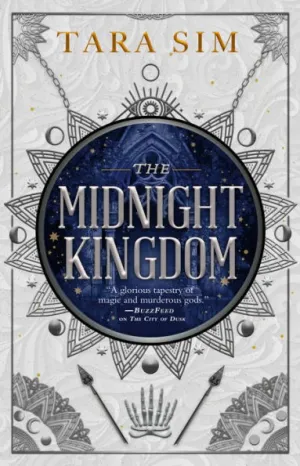 The Midnight Kingdom by Tara Sim (August 22, 2023)
Book 2 in The Dark Gods queer high fantasy series that brought readers noble heirs defying the gods picks up right where The City of Dusk ended. The battle separated the heirs from each other. Now the rebellious Taesia and dedicated Nikolas are stuck in the realm of night with the dangerous god of light. The necromancer Risha and her friend Jas are stuck in the realm of the dead. Angelica is the last one left in the city of Nexus, but her run-in with the goddess has left her weaker than she'd admit. Their fight may be a hopeless one, but if they renounce the world to the gods, then all will truly be lost.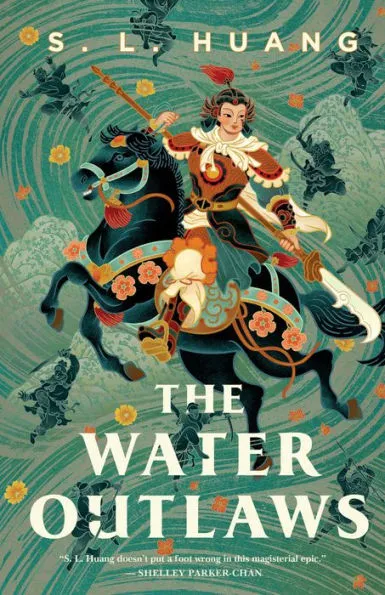 The Water Outlaws by S. L. Huang (August 22, 2023)
The emperor's soldiers' arms instructor reassesses her former loyalty to Imperial rule when she receives a criminal sentence. With a criminal tattoo, Lin Chong escapes the Imperial Marshall by joining the Bandits of Liangshan. Now, she finds herself offering protection to those who need it most with the outlaw bandits who are set on achieving justice. This queer fantasy novel inspired by the Chinese classic Water Margin by Shi Nai'an doesn't pull any of its anti-authority punches, and it's all the better for it.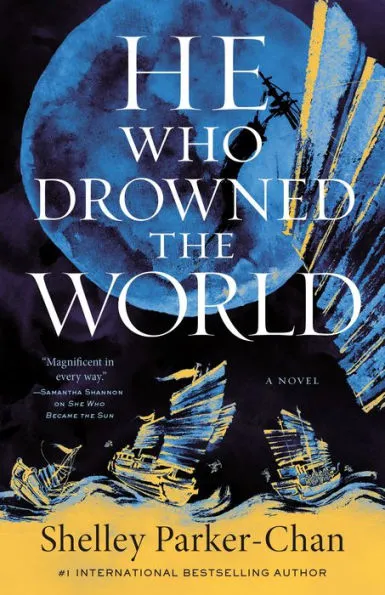 He Who Drowned the World by Shelley Parker-Chan (August 22, 2023)
She Who Became the Sun introduced readers to a peasant girl assuming her late brother's identity in 1345 Mongol-ruled China. Book 2 in the queer historical fantasy The Radiant Emperor series confronts the impact of Zhu Yuanzhang's actions and desire for power. She is not the only person vying for the throne, and she will have to use all the tools at her disposal if she wants to outplay all other contenders…even if it costs Zhu everything she's gained so far.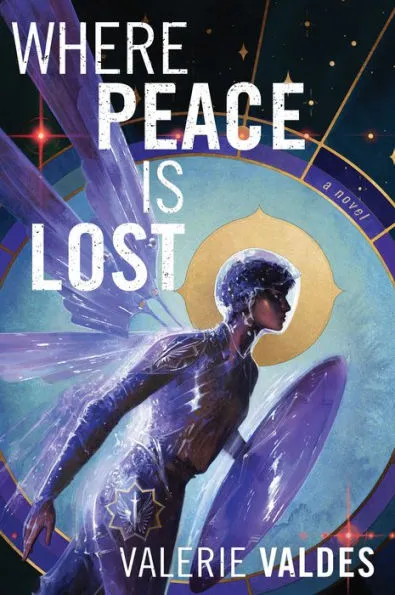 Where Peace Is Lost by Valerie Valdes (August 29, 2023)
Valerie Valdes, author of Chilling Effect and other space opera greats, is back with a new space fantasy novel. A refugee living at the edge of the solar system, Kel Garda, hides her former life as a member of an Order that fought in the last war. But when a reactivated war machine threatens to destroy thousands of lives, Kel knows she must help. Working with an unlikely crew traversing dangerous territories is hard enough, but Kel also has to maintain her secrets if she wants to protect her companions from her past. One thing Kel knows for certain is when past truths are just as dangerous as the war machine you're hunting, you really have to reexamine your life.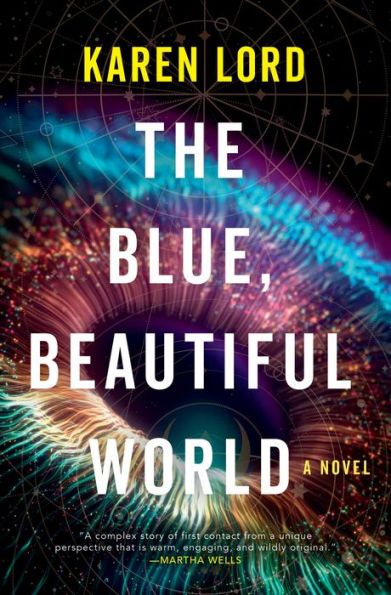 The Blue, Beautiful World by Karen Lord (August 29, 2023)
In the future, the success of humanity's first contact with aliens hinges on the magnetic abilities of a pop star. Owen hides his supernatural charm out of fear. He could be the key to saving humanity. His existence also threatens the autonomy of everyone on Earth. Meanwhile, the rest of the world keeps planning for first contact amid increasing climate disasters. Virtual reality genius Peter Hendrix, celebrity humanitarian Charyssa, and human-alien youth ambassador Kanoa all have ideas about how first contact should go. With aliens on the horizon, they will all have to decide quickly or all their careful plans for first contact will be wasted.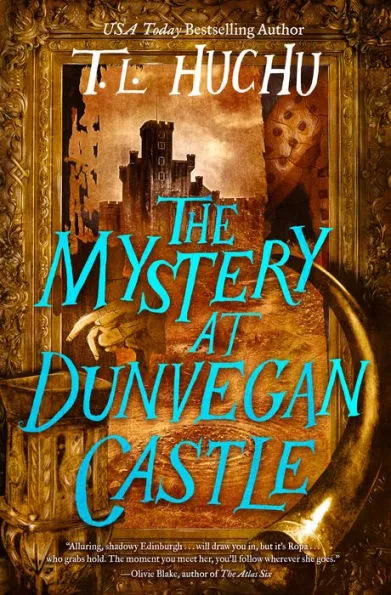 The Mystery at Dunvegan Castle by T. L. Huchu (August 29, 2023)
The third book in the urban fantasy Edinburgh Nights series is upon us, and readers best be prepared for the return of our teen ghosttalker in a locked room mystery. When Ropa arrives at the Society of Skeptical Enquirers' conference, she is ready to talk about ghosts in a haunted castle. Instead, someone steals a magical scroll. Now the wizards, lords, and sorcerers in attendance are pointing fingers at each other. Ropa will have to talk to the ghostly eyes and ears of the castle if she wants to solve her latest mystery and if the conference attendees have any hope of going home.
These new science fiction and fantasy books to read in August should give you something to look forward to. If the wait is too long though, check out these science fiction and fantasy books that were released in May, June, and July.
As always, you can find a full list of new releases in the magical New Release Index, carefully curated by your favorite Book Riot editors, organized by genre and release date. Happy summer reading everyone!