This content contains affiliate links. When you buy through these links, we may earn an affiliate commission.
The arrival of fall always sends me running toward the kitchen. Summer is all about meals that do not require heat — sliced tomatoes on good bread, limey cucumber salads, bagels piled with pickled onions, scallions, and herbs. Despite the abundance of produce, summer is not my favorite time to cook. That distinction goes to fall, with its blessedly cool days and crisp nights. Fall awakens the cook in me again. Suddenly, I find myself craving complicated baking projects, warming soups and stews, and afternoons spent making elaborate meals for friends.
All this cooking excitement often leads me to new cookbooks. Fall is a big season for new cookbook releases, as illustrated by the books on this list, which are just a tiny fraction of all the cookbooks that have just been released and are still coming before the end of the year! My own cooking (and eating) tastes are wide and varied, which means these cookbooks are, too. I'm drooling over new books that delve into the cuisines of Taiwan, Nigeria, and Iran. Two of my favorite bakers also have new cookbooks coming out. I can't wait to make some of the hearty feasts in Adeena Sussman's Shabbat, and I already know that Simply West African is going to introduce me to many new favorite recipes. I hope these books inspire you toward your own kitchens. I can't wait to get cooking.
Shabbat by Adeena Sussman
Some of my most cherished food memories are of Shabbat dinners. In her newest book, Adeena Sussman shares dozens of beautiful recipes perfect for every kind of Shabbat table. She highlights meals that are easy to prepare, mostly in advance, including roasts, bakes, make-ahead salads, and more. Accompanying the recipes are the stories of many of the home cooks she has come to know in Israel, who share their own beloved Shabbat traditions.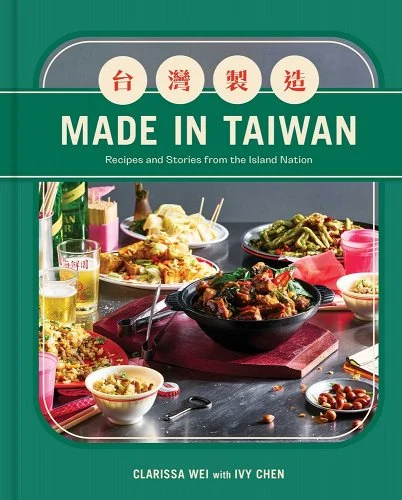 Made in Taiwan by Clarissa Wei with Ivy Chen
In her first cookbook, Taipei-based journalist Clarissa Wei celebrates the cuisine of Taiwan through recipes, photographs, interviews, and essays. Taiwanese food has long been considered a flavor of Chinese food. Wei makes it clear that Taiwan has its own culinary history and traditions and that its rich food culture should be recognized separately from Chinese cuisine. She includes dozens of mouthwatering recipes, tips, and techniques alongside stunning photos and meticulous research.
Crave by Karen Akunowicz
I absolutely love the idea behind chef and restauranteur Karen Akunowicz's newest cookbook. Cravings are usually intense and personal, and often they're associated with a texture or flavor and not a specific food. This book is split into sections that describe different kinds of cravings, such as Crispy & Crunchy or Sweet & Lucious. I am already hungry.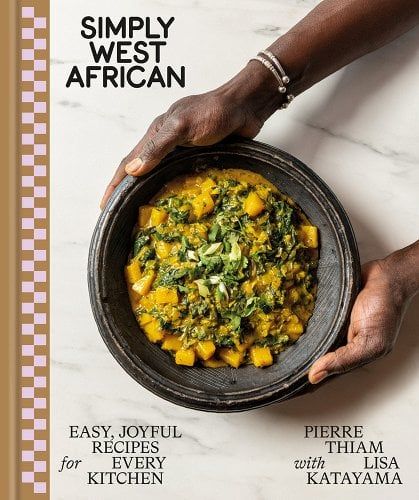 Simply West African by Pierre Thiam with Lisa Katayama
I love a book that offers an accessible but exciting introduction to cuisine, and that's exactly what this one does. Pierre Thiam is a chef with lauded restaurants in Senegal, Nigeria, and New York. Here, he offers home cooks a comprehensive collection of distinctly West African recipes, including weeknight staples and more elaborate crowd-pleasers. Think hearty comfort dishes like Braised Beef and Collard Greens or meals with exciting flavor combinations, like Saucy Shrimp and Fonio Grits.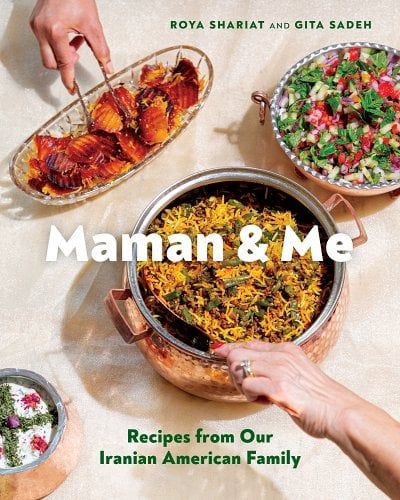 Maman & Me by Roya Shariat and Gita Sadeh (October 24)
Who can resist a cookbook written by a mother-daughter duo? Not me! In this charming and mouthwatering book, Roya Shariat (daughter) and Gita Sadeh (mother) share some of their very favorite recipes. They include plenty of Iranian staples, such as Tahdig, as well as recipes that are distinctly Iranian American. I personally cannot wait to make their Syrupy Semolina Cake, but honestly, everything in this book sounds amazing.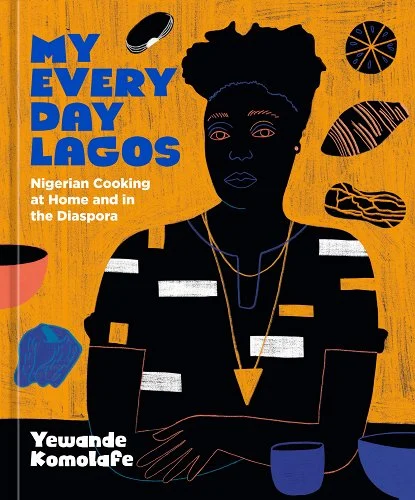 My Everyday Lagos by Yewande Komolafe (October 24)
I love a cookbook that's rooted in a specific place, so I'm extremely excited about this one, which is all about the cuisine of Lagos. Chef and food writer Yewande Komolafe shares 75 recipes that represent the soul of Nigerian cooking — all of which can be found in the city. Accompanying the recipes are essays that delve into the history of specific ingredients, the ways in which Nigerian food has changed and evolved in diaspora, and Komolafe's own journey to understand herself through the food of her homeland.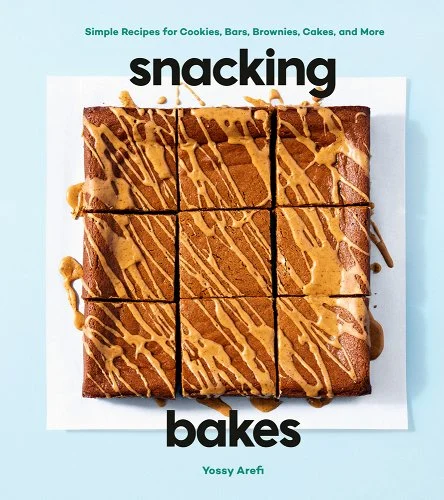 Snacking Bakes by Yossy Arefi (November 7)
I am not exaggerating when I tell you that Yossy Arefi's Snacking Cakes radically changed my baking life. You know that feeling you get when someone says a recipe is simple or only takes one bowl, so you try it, and, lo and behold, it really, really isn't simple, and your sink is littered with dishes? I have made at least 2/3 of the cakes in Snacking Cakes, and that has never once happened to me. Arefi's recipes are truly simple. I cannot wait to see what miracles are in her new book, which includes not only cakes but cookies, bars, loaves, and more.
Bake Smart by Samantha Seneviratne (November 7)
Look, I bake a lot, and I am quite good at it, but that doesn't mean I'm always looking for ways to simplify. The more accessible a recipe is, the more likely I am to bake it. If I don't have to go through a zillion unnecessary steps just to make a tasty cake, I probably won't be making it. So I'm keen to read Samantha Seneviratne's newest book, in which she squashes all sorts of baking myths (do you really have to sift flour? Almost certainly not). I'm also a big fan of a baking book organized around main ingredients. This one is split into sections such as Butter, Sugar, Eggs, Flour, etc. — which is so helpful when you want to make a Tuesday night treat but know you're low on butter!
---
Looking for more fall cooking inspiration? Check out this list of the most anticipated cookbooks of 2023 — you might have missed some! And if these 122 cookbooks from around the world don't inspire you, I don't know what will.