This content contains affiliate links. When you buy through these links, we may earn an affiliate commission.
What do you mean we only have two months left in 2023? Seriously, I was just checking this year's spring catalogs, and now I'm sharing new SFF releases to read in November. Where has the time gone? Despite the wibbly wobbly timey wimey shenanigans of 2023, I am very excited for November because it brings with it some of the most exciting works of SFF!
Of course, this list is by no means complete or comprehensive. You'd be surprised by the amount of books that get published every month. But I did try to choose a small variety of stories that are absolutely worth reading this November. I also want to mention that there are several exciting sequels coming up this month! Has everyone pre-ordered Iron Flame by Rebecca Yarros by now? Probably. Anyway, because of that, there might be some minor spoilers below. But don't worry; I also tried to pick books that could potentially be read as standalones—even if they're part of a series. And if I have to get into spoilers, I'll let you know.
Without further ado, let's take a look at these eight new SFF releases to read in November.
New SFF Releases to Read in November
We Are the Crisis by Cadwell Turnbull Convergence Saga #2 (November 7)
Two years since the release of No Gods, No Monsters—we're finally getting a sequel! Even though it doesn't follow the same characters as the first book, it's still very much a continuation of this world's conflicts, so I wouldn't read them out of order. In We Are the Crisis, humans are still struggling with the fact that supernatural beings walk among them. Among the conflicts that have resulted from this, we have two ancient orders whose squabble is escalating. And even worse, there is a human-supremacist group whose hate crimes are threatening the delicate network between monsters and humans. There's a lot more going on in the book, but the less you know, the better!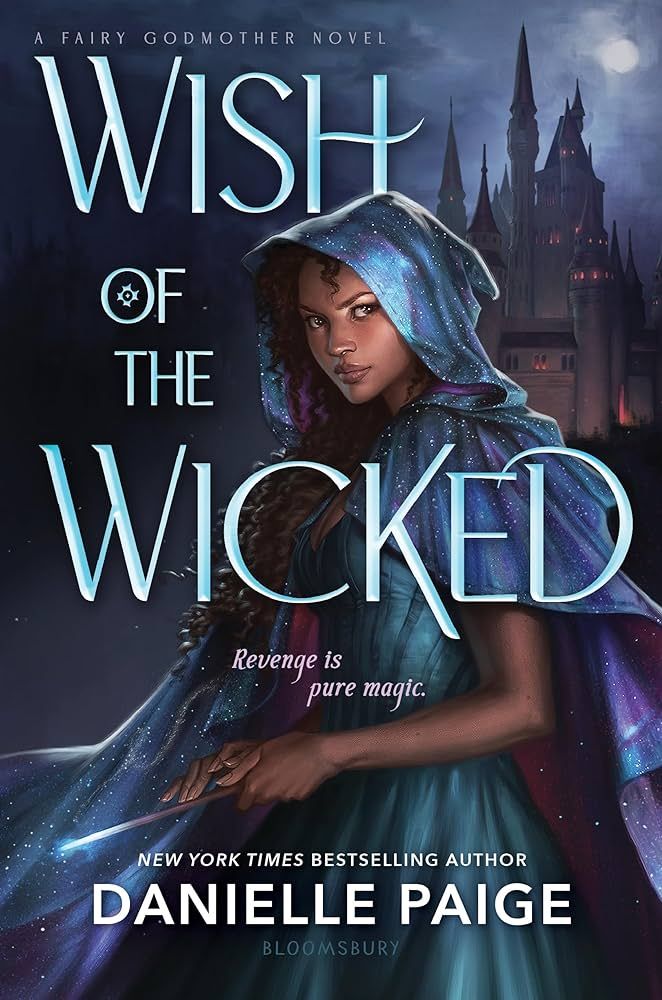 Wish of the Wicked by Danielle Paige (November 7)
This month, Danielle Paige is back with a new YA fantasy series that puts a dark spin on fairy godmothers! Wish of the Wicked follows Farrow, one of the few survivors of Queen Magrit's massacre. The Queen had sentenced to death any magical member of the Entente since one of the Fates told her she would have an untimely death. As Farrow hatches her plan for revenge, she finds herself falling for the one person she shouldn't—and her decision will change the fate of the Queendoms forever.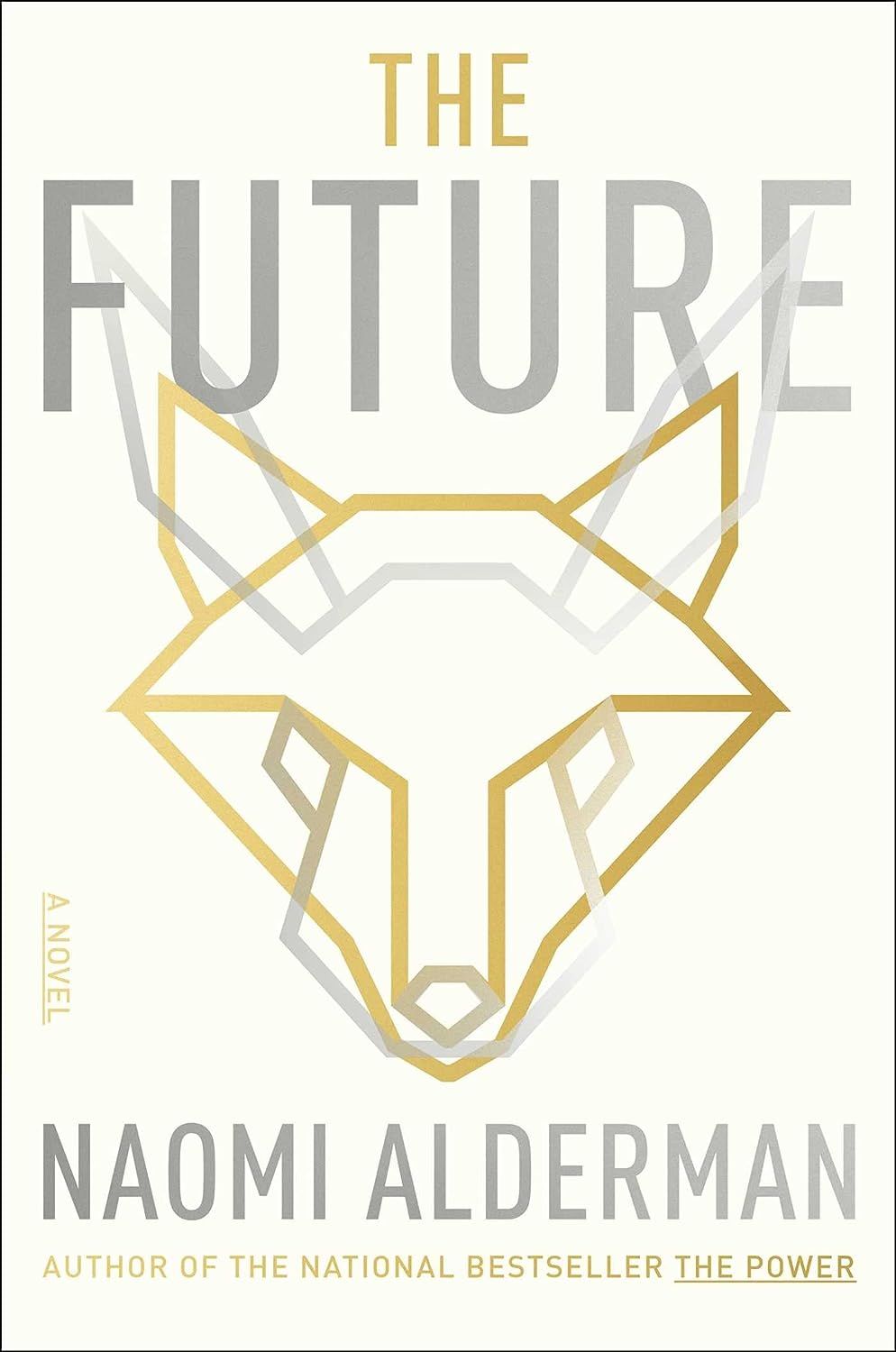 The Future by Naomi Alderman (November 7)
Next is a new dystopian sci-fi by the author of The Power! Set in a world in which money is everything and billionaires lead the world, The Future follows a group of five friends who are hatching a daring plan. They are the daughter of a cult leader, a hacker, a former member of Silicon Valley, the wife of a dangerous CEO, and an internet celebrity. And they are planning the greatest heist ever. Will it work, or will it be the end of civilization? You'll have to read it to find out.
The Narrow Road Between Desires by Patrick Rothfuss (November 14)
We're still (kinda) patiently waiting for the final installment of The Kingkiller Chronicles. Who knows when that'll happen, but in the meantime, Rothfuss is re-releasing an expanded (and illustrated) version of this novella that tells Bast's story! Bast is a fae and a master of negotiation with an uncanny ability to trade and bargain. But one day, he accepts a gift. It's a slip-up, for Bast doesn't know how to owe.
Don't worry if you haven't read the other books in this series, as this is meant to work as a standalone, too.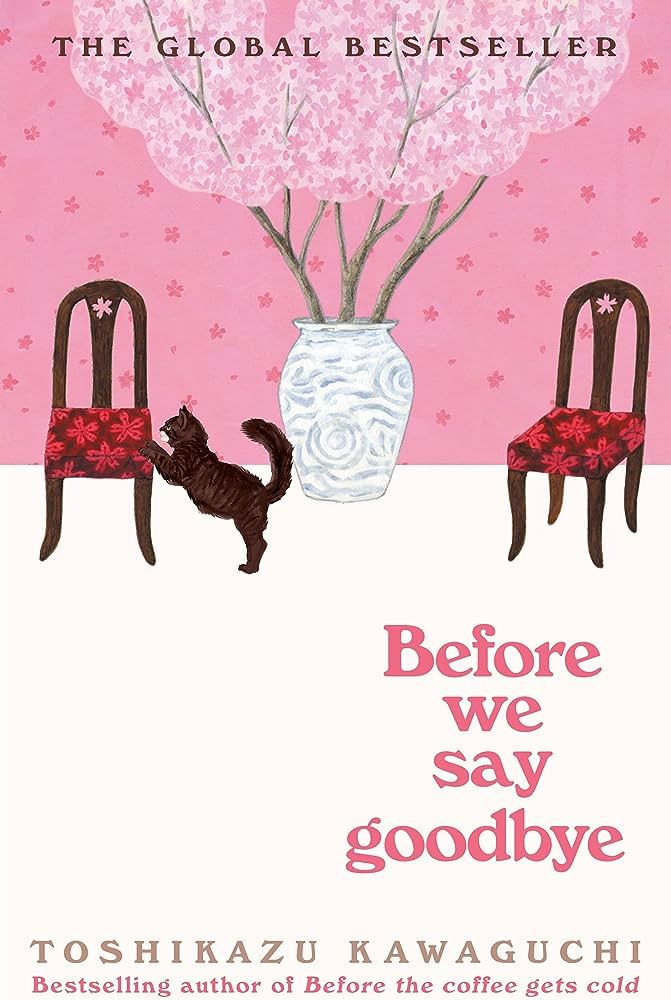 Before We Say Goodbye by Toshikazu Kawaguchi Before the Coffee Gets Cold #4 (November 14)
The beautiful thing about the Before the Coffee Gets Cold series is that all the novels work as standalones since each of them follows a different cast of characters. So, if you haven't read the other books in this series, it's more than okay to start with this one. Before We Say Goodbye takes us back to our favorite Café Funiculi Funicula in Tokyo. This place has the whimsical ability to allow its customers to travel back in time, as long as they get back before their coffee gets cold. In this case, the stories follow a husband who has something left to say, a woman who couldn't say goodbye to her dog, a daughter who pushed her father away, and a woman who couldn't respond to a proposal. What will their futures and pasts hold?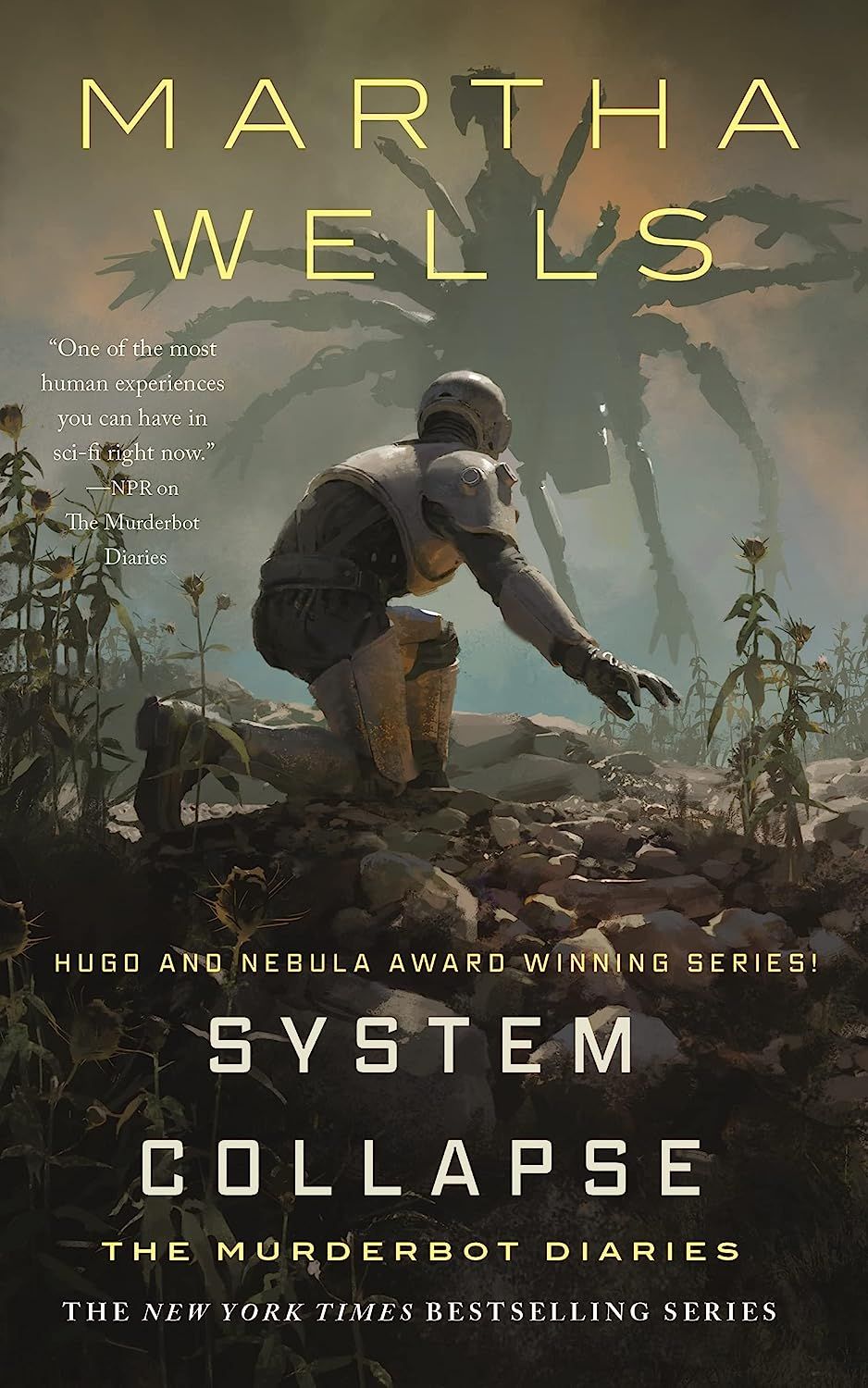 System Collapse by Martha Wells The Murderbot Diaries #7 (November 14)
Of course, I had to include the latest installment of The Murderbot Diaries! System Collapse is another full-length sci-fi novel that follows our favorite murderous SecUnit. In this book, we see another self-serving corporation that's trying to take advantage of a newly-colonized planet and its inhabitants. Murderbot wouldn't accept that, but there's something wrong with it: Murderbot isn't running within its normal parameters. ART's crew and the humans of Preservation are doing everything they can to help Murderbot. Let's just hope it figures out what's wrong before things take a turn.
The Crimson Fortress by Akshaya Raman The Ivory Key Duology #2 (November 14)
Next comes the thrilling conclusion to Akshaya Raman's YA fantasy duology. I will keep spoilers of The Ivory Key (book #1) to a minimum. But this being a sequel, I can't avoid them entirely, so please keep that in mind if you haven't read it. The Crimson Fortress follows the royal siblings Vira, Ronak, Kaleb, and Riya. Their mission is to save their country from ruin and restore its magic. In order to do it, they have finally recovered the long-lost ivory key. The problem is, they haven't been able to decipher it—and their attempts released some ancient power. Now more than ever, the siblings must work together if they want to make things right for their country and for themselves.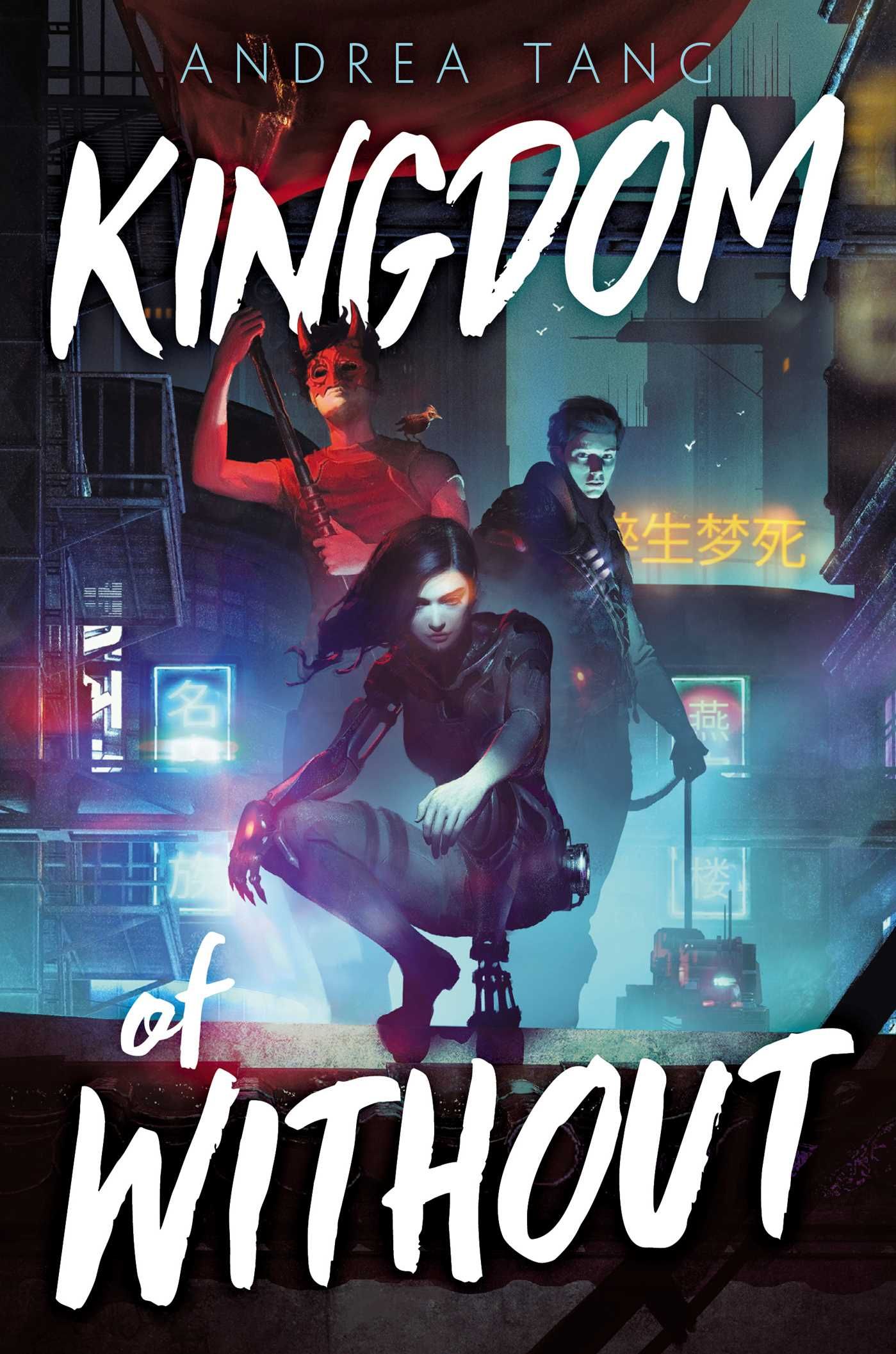 Kingdom of Without by Andrea Tang (November 28)
Last but not least, November brings a new YA sci-fi novel by Andrea Tang. Oh and did I mention it's a cyberpunk retelling of Les Mis? Kingdom of Without is set in an alternate Beijing in which the imperial court rules with an iron fist, the military runs the streets, and people have been geographically divided by class. The story follows Ning'er, whose latest burglary job leads her to a rebel and an aspiring group of revolutionaries. She has always stayed out of political conflicts, especially since she has seen the imperial court squash them all very violently. But this time, she might not have a choice.
---
While you look forward to these new SFF releases to read in November, take a look at our magical New Release Index! It's specially curated by Book Riot editors, and the whole thing is organized by genre and release date. Or you can check out the latest SFF releases from October, September, August, and July!