This content contains affiliate links. When you buy through these links, we may earn an affiliate commission.
September usually brings to mind back-to-school shopping, (hopefully) the start of cooler temperatures, the slight beginnings of changes in leaves, and all things fall. Some of my personal favorites include the smell of freshly sharpened pencils, the crunch of apples, paper-bag book covers (am I dating myself here?), and new backpacks. But even if the days are still pretty warm and it feels more like a never-ending summer than the start of autumn, there are always new books coming out, right? Right.
This September brings an embarrassment of riches when it comes to sci-fi/fantasy (SFF) books — and lots of diverse SFF, to boot. There's a sci-fi rendering of Hamlet, two very different stories inspired by Jewish folklore and mysticism, a collection of interviews and conversations with an SFF writer who was a changemaker in the genre, and a heart-pounding story set in darkness.
I've put together a list of eight fabulous SFF books that are coming out this month that will transport you to different worlds and whet your appetite for even more SFF. These aren't the only SFF releases in September — don't forget to check out the New Release Index to see even more books being released this month. Grab your favorite snacks and get comfy — let's dig in!
The Circumference of the World by Lavie Tidhar (September 5)
Delia grew up on an island in the South Pacific and discovered her love of math, along with a novel that supposedly doesn't exist, written by a legendary sci-fi writer and founder of a new religion. It's a book that disappears once it's read. Mobster Oskar is obsessed with finding the book and will do anything for it. When Delia's husband vanishes, she looks for help from an unlikely source: a book dealer. But what's so special about the book? Does it hold secrets of the universe, or is it all a con?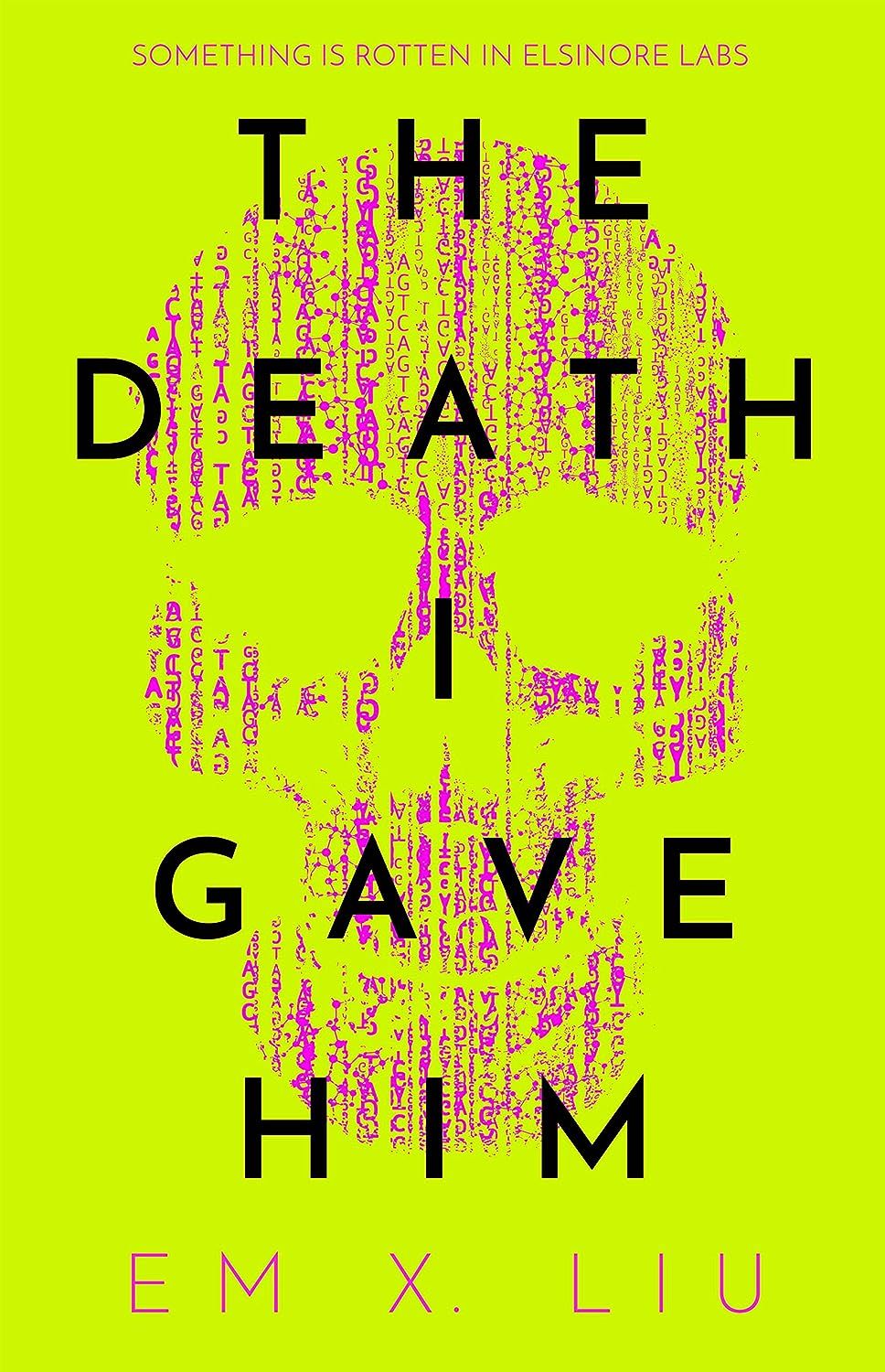 The Death I Gave Him by Em X. Liu (September 12)
In this sci-fi take on Hamlet, Hayden finds his father murdered in their lab and the camera footage erased. He suspects the killer was after the Sisyphus Formula they were working on, a formula that might have the potential one day to reverse death. He steals the research in hopes of luring the killer, but when the lab is locked down, and he's trapped with four other people — his uncle, a lab tech, the research intern, and her father, who happens to be the head of security — one of them is the killer. Will he figure out who before it's too late?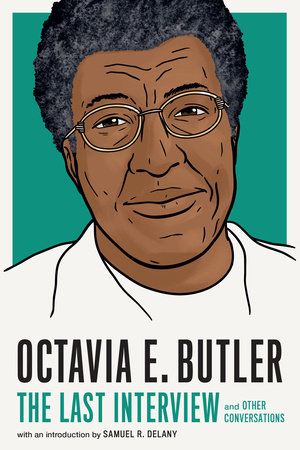 Octavia E. Butler: The Last Interview and Other Conversations by Melville House, with an introduction by Samuel R. Delaney (September 19)
I included this book even though it's not technically SFF because Butler is practically synonymous with SFF when you think of her. Her work was barrier-smashing and changed the landscape of SFF. She was the first Black writer to win Nebula and Hugo awards, and her books have been prophetic. This book is a collection of interviews and conversations with Butler, along with an introduction by Samuel R. Delaney, an SFF legend in his own right.
Nightbreaker by Coco Ma (September 19)
When The Vanishing plunged Manhattan into darkness 15 years ago, people adjusted. They did their thing during the day, but at night, people stayed home. But it's at night that Rei Reynolds can hunt Deathlings, the dangerous creatures who come out at night on the street and in the subway ever since The Vanishing, killing people — including Rei's parents. She wants revenge, and her goal is to qualify for the Tournament, a competition to join the city's Deathling hunters. But the competition brings out socioeconomic clashes, an ex-boyfriend who is also a competitor, and much more — who or what poses the largest threat?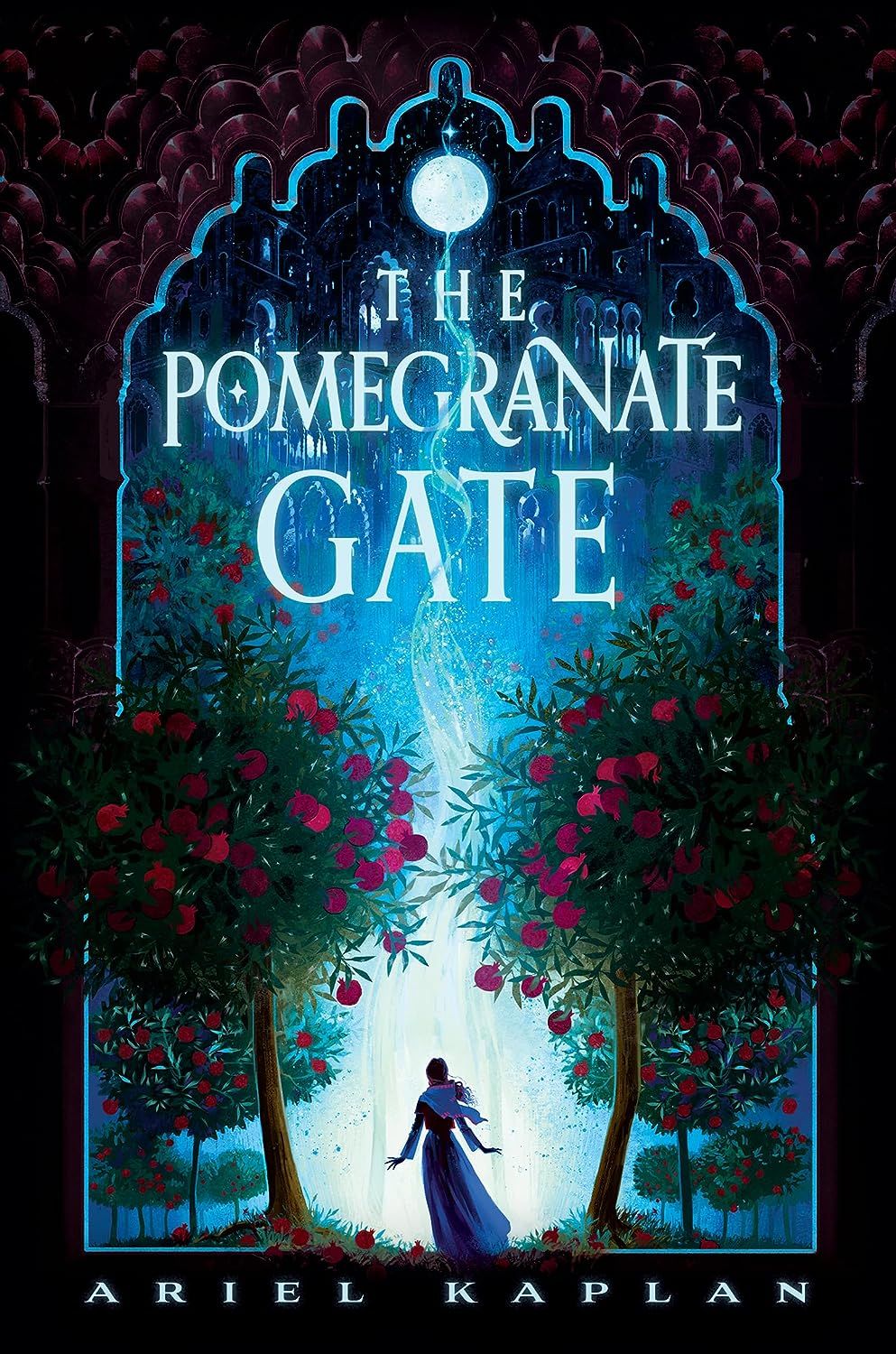 The Pomegranate Gate by Ariel Kaplan (September 26)
This is the first book in a projected trilogy called The Mirror Cycle and is a Sephardic-tinged folkloric tale set during the Spanish Inquisition era. Toba can speak but not shout, and Naftaly sees things that others can't, and his dreams become real. Both of them flee when the Queen demands that Jews convert or be banished — and both have items the Inquisition wants: Toba's amulet that she cannot take off and Naftaly's ancient book that he's forbidden to read. What is the connection between the two items? Why does the Inquisition want them so much? When they find themselves in a magical realm of a people called the Mazik, they find their fates are wrapped up in this place — what does it all mean?
The Siren, the Song, and the Spy by Maggie Tokuda-Hall (September 26)
In this companion book to The Mermaid, the Witch, and the Sea, Tokuda-Hall tells the story of what happens after the Pirate Supreme and their fighters sank a group of warships. Resistance fighters all over the empire are hoping to end the Emperor's rule and bring the rebirth of the Sea, but knowing who to trust isn't always easy. This is an action-packed fantasy that also brings together a diverse cast of characters, telling a story of truth, love, resistance, and rebuilding.
The Golem of Brooklyn: A Novel by Adam Mansbach (September 26)
While Mansbach is best known for the book Go the F**k to Sleep, after this book, that might change. This is a highly timely book about antisemitism, how far a community will go to protect itself, and issues of faith. Centered around Ashkenazi folklore about golem, this is a story about how art teacher Len created a golem who ends up learning English from Curb Your Enthusiasm, remembers every iteration he's ever had in history, and when he sees a video of neo-Nazis chanting "Jews will not replace us," he knows who he has to destroy next. It's a sharply observant look at both history and the present and asks questions about what we believe, the things for which we fight, and human connection.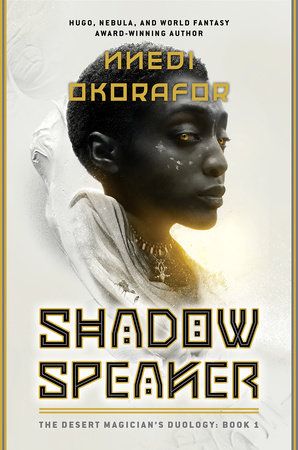 Shadow Speaker: The Desert Magician's Duology, Book 1 by Nnedi Okorafor (September 26)
This is a new, expanded edition of an early novel by Okorafor that is out of print, with a new introduction as well. Set in 2074 Niger, the world is not what it once was, and huge planetary changes have taken place, altering the laws of physics. The book follows a young woman named Ejii, the daughter of a cruel politician who died when she was only nine. Now 15, with mysterious abilities, she decides to go after her father's killer — but why? For what?
Which SFF world will you dive into first? If you're looking for even more SFF content, check out this post on feminist sci-fi dystopian novels and this post on award-winning fantasy books you've probably never heard of.