This content contains affiliate links. When you buy through these links, we may earn an affiliate commission.
Romance as a genre has had its ups and downs, but there are lots of great inclusive romance novels to be found right now. Books with neurodivergent protagonists like Helen Hoang's The Kiss Quotient series and Ali Hazelwood's The Love Hypothesis series have gained widespread popularity (and rightly so — they're such good reads!), as have romance novels featuring LGBTQIA+, BIPOC, disabled, and otherwise marginalized characters and romances. Even with all the inclusive romance novels out there today, it's important to pause and consider the numbers.
Woman- and queer-owned indie romance bookstore The Ripped Bodice has been tracking the percentage of romance books written by BIPOC writers since 2016 with their State of Racial Diversity in Romance Publishing Report. If you look at the report, it's interesting to note that while the number of BIPOC-authored romance books has generally risen over the past several years, 2022 saw a decline in this facet of diversity in several publishers' catalogs.
In an article in Publishers Weekly, Bea and Leah Koch (owners of The Ripped Bodice) discussed the way publishers responded to George Floyd's murder with more racial diversity in their publications, which might account for some of the increases in 2021's numbers and the dip I'm noticing in 2022's numbers in TRB's report.
Obviously, racial diversity isn't the only kind of diversity. Whether the conversation is about gender, sexuality, ability, neurodivergence, or other forms of diversity, one can point to places where headway has been made and places where regression seems to be occurring.
In her recent CNN article on inclusivity in contemporary romance novels, Leah Asmelash writes about how the publishing industry hasn't necessarily been publishing more diverse books so much as they've been putting more money into publicity for such books. Amerlash also discusses the complexity of diversity and representation in the publishing industry, laying out various aspects of the back and forth that's happened over the years.
In the interest of recognizing and celebrating some of the inclusive romance novels gracing the shelves today, this list includes a blend of everything: from fantasy romance to historical romance, from YA to adult, from queer to queerer, it's got it all.
A Tall Dark Trouble by Vanessa Montalban
This YA romance is full of magic, politics, and (often interracial) love stories. Cuban American twins Lela and Delfi are contending with a family curse that destroys anyone the women in their family fall in love with — and both of them are starting to have some serious feelings for the guys in their lives. As if the sisters weren't already dealing with a lot, they're budding brujas who don't understand their own powers: Lela has been having visions, and Delfi can now smell emotions (this was a super interesting power, by the way). When a woman turns up dead, the twins have to learn how to harness their powers in order to stop her killer — and maybe even break their curse. The novel is told in alternating chapters that shift between characters and their attendant romantic threads, time periods, and locations; the result is a dynamic page-turner you'll struggle to put down. This one had me swooning over the multiple romantic storylines and biting my nails as the danger intensified.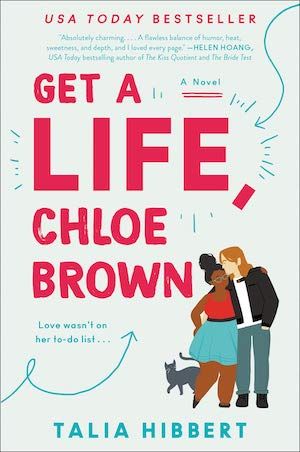 Get a Life, Chloe Brown by Talia Hibbert
For a novel featuring a protagonist who's struggling to manage her pain and a love interest who's gotten out of an abusive relationship, Get a Life, Chloe Brown is defiantly funny and uplifting. The titular Chloe has fibromyalgia and is living with chronic pain and insomnia. When artist Red shows up in her building, the pair are both so guarded and hurt (in a variety of ways) that romance seems to be a distant possibility. Luckily, Hibbert uses humor (and a cat) to bring them together, and their story picks up speed in sometimes silly, other times serious, and almost always whimsical ways. A nice added bonus if you like this book is that there are currently two other books in the Brown Sisters series.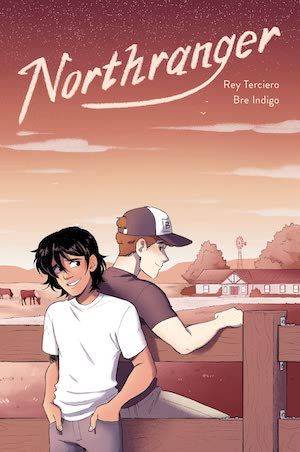 Northranger by Rey Terciero and Bre Indigo
A queer Latine YA romance graphic novel with gothic elements? Yes, please! Rey Terciero (aka Rex Ogle) based protag Cade Muñoz on himself and describes Northranger as a love letter to Texas inspired by Jane Austen's Northanger Abbey. I had a hard time imagining how one might bring classic Austen and trappings of the gothic to bear on a ranch in rural Texas, but it works so well. The relationship that develops between Cade and another teenage boy on the ranch is full of mystery, which makes for an added dimension to this read. Illustrator Bre Indigo's artwork, with its monochromatic palette and expressive illustrations, complements the story perfectly.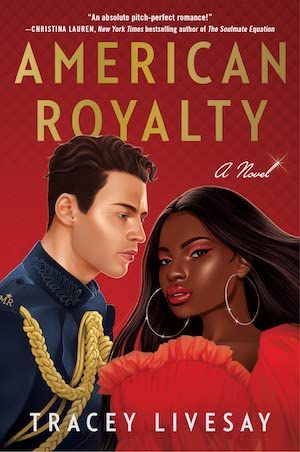 American Royalty by Tracey Livesay
If you're a fan of Harry and Meghan — arguably the world's highest-profile royal couple — you'll be drawn to American Royalty. When successful rapper Dani ends up taking a gig performing at an event hosted by the British royal family, it's really a PR stint for everyone involved. But who can resist a socially withdrawn prince who's also a philosophy professor? It's an interracial royal romance that's a great read regardless of whether or not you have any interest in real-life royals. And the sequel, The Duchess Effect, was recently published, too.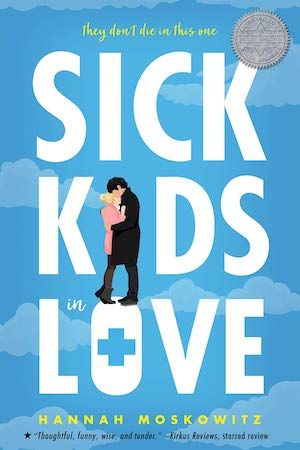 Sick Kids in Love by Hannah Moskowitz
The title of this YA romance says it all at the same time that it doesn't do the story justice. Isabel and Sasha are, indeed, sick kids: she has rheumatoid arthritis, and he has a rare genetic condition, so it's not surprising that they meet in a hospital treatment facility. Their story is sweet and sometimes surprising, and one of the things I love most about this book is that [spoiler alert] it has a happy ending. Too many stories featuring chronically ill characters end in tragedy. Moskowitz refuses that kind of outcome, and the novel is all the more enjoyable for it.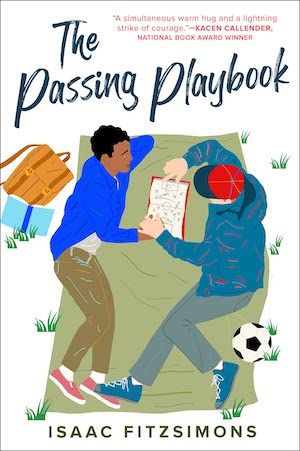 The Passing Playbook by Isaac Fitzsimons
The characters in this YA romance novel are complex and easy to root for. After a year of bullying, Spencer Harris is trying to stay out of the spotlight at his new high school. When his love of soccer results in an invitation to join the boys soccer team, he can't pass it up — but it complicates his desire to keep his identity as a transgender boy on the DL. As Spencer begins getting to know his teammates, an unanticipated romance begins to blossom with another boy on the team. When a discriminatory policy threatens Spencer's ability to play for his team, he has to make some tough decisions about how much he wants to reveal about himself. It's a sweet story that doesn't shy away from the challenges that peers, family, and institutions impose on trans (and, more broadly, queer) individuals and relationships.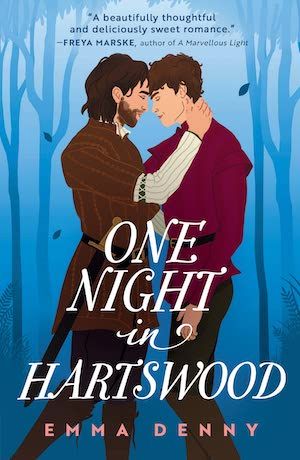 One Night in Hartswood by Emma Denny
This upcoming fall read (to be released in early November) is a perfect book to treat yourself to this winter. I mean, for starters, significant portions of the book take place in the woods — am I the only one who equates forests with the quiet darkness of the winter months? Regardless, it's an interesting read because it's a queer historical romance set deep in the way-back-when: we're talking 14th century England, people. The two male leads, Raff and Penn, each have their own goals, so this is one of those romance novels where the lies and silences build up as the relationship deepens. Said relationship is a really fun one to watch develop, even though both of them carry some heaviness with them: Penn's dealing with a hard personal history of abuse, and Raff's been sent on a political mission by his family.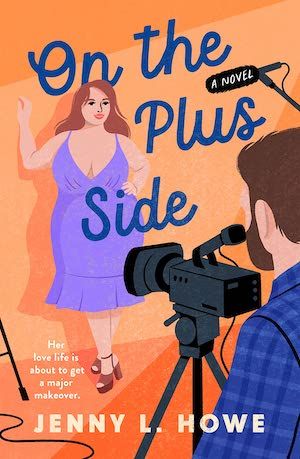 On the Plus Side by Jenny L. Howe
Okay, so this book isn't set to be released until late December…but if you don't want to wait, you're in luck: Howe's first book is another amazing fat-positive feminist romance novel called The Make-Up Test that's every bit as smart and funny as this one. Which brings us to On the Plus Side. How good is this book? Let's just say I picked it up to read a couple of chapters before bed one night, and when 3 a.m. rolled around, I was turning the last page. Protagonist Everly Winters is smart and goofy, but she's lost herself in the wake of her grandma's death. When the vibrant and warm hosts of a TV makeover show for plus-size women (hence the title of the book, which is also the title of the show) enter her life and turn it upside down, she bravely embraces the opportunity to rediscover her strength. Of course, she also discovers a plaid-wearing, taciturn cameraman named Logan. Their relationship was so fun to watch unfold, and Everly's process of self-empowerment was, well, empowering. This one's a must-read, y'all.