This content contains affiliate links. When you buy through these links, we may earn an affiliate commission.
Nimona: our favorite comic book murder girl and antihero teen with a secret heart of gold (kind of). I've loved her since the day my sister sent me a link to Stevenson's incredible webcomic, and my love has only continued to grow as that webcomic turned into a graphic novel and now, finally, a movie. I doubt I'll ever be able to recapture the magic of those early webcomic days since so much of what made it special was the community of commenters. (Bet those words will never come from my keyboard again.) Still, there are a lot of great graphic novels like Nimona out there featuring murder teens, unlikely friendships, queer pining, and unusual fantasy/sci-fi settings — not always in that order.
I have a lot of thoughts on graphic novels like Nimona and what makes them like Nimona, because it's not just a matter of *hand-wave* magic and technology and supervillains. But first, because we are in the Year of Our Lord 2023 and live in a dystopian capitalist hellscape where billionaires refuse to pay their employees fair wages, we have to talk strikes.
Regarding the current WGA and SAG-AFTRA strikes: current guidelines do not advise boycotting streamers or struck content, and unless or until it's called for it could do more harm than good. WGA member and author Neil Gaiman posted on his Tumblr to say that watching content from struck studios/streamers doesn't constitute "crossing the picket line," and that "until the WGA calls for it, I don't suggest doing it."
If you'd like to support the writers and actors who make great media like Nimona, consider donating to the Entertainment Community Fund to support creatives as they fight for fair pay and conditions. That's likely the best way to help at the moment.
Now on to the fun stuff: graphic novels like Nimona for all of you out there who just can't get enough!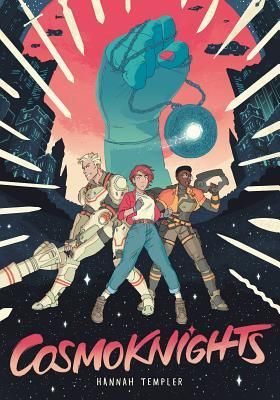 Cosmoknights by Hanna Templer
Nimona boasts a unique setting Stevenson once dubbed on his blog, "monkpunk," as a medieval take on a sci-fi setting (like steampunk but make it medieval). Cosmoknights features a similarly unique take on setting with a futuristic space society heavily influenced by jousting, knights, and medieval royalty. It's also very gay, which I know fans of Nimona will appreciate.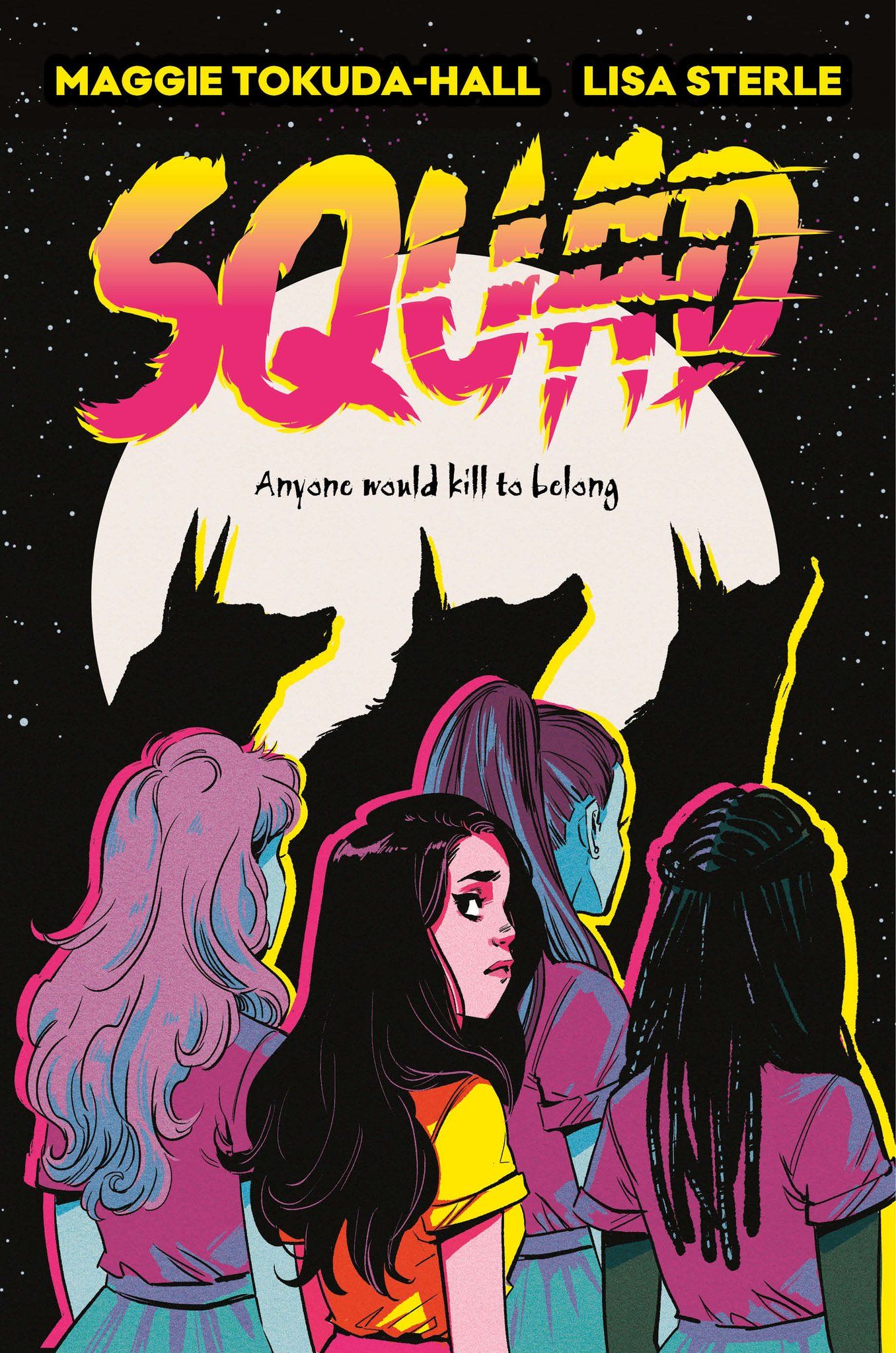 Squad by Maggie Tokuda-Hall and Lisa Sterle
Who doesn't love teen girls with a penchant for murder? In Squad, a gang of popular girls moonlight as werewolves and take out any of their classmates who assault or mistreat girls. As the new girl, Becca is thrilled to join them. But as their mission becomes increasingly muddled, she begins to question the other girls' motives — and her own. I know Nimona would approve of these girls taking on the patriarchy — questionable as their methods might be — and you will, too.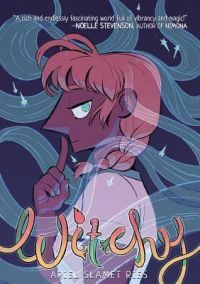 Witchy by Ariel Slamet Ries
Since Nimona started out as a webcomic, it's only appropriate to suggest some other iconic webcomics for fans. In Witchy, which can still be read online, a girl whose father was murdered by the Witch Guard, who execute anyone with hair that grows too long, must decide whether to risk everything to stand up for her ideals or join the institution responsible for her father's death. Nyneve may not have a villainous bone in her body, but her relationship with the Witch Guard definitely has tones of Ballister Blackheart vs. The Institute.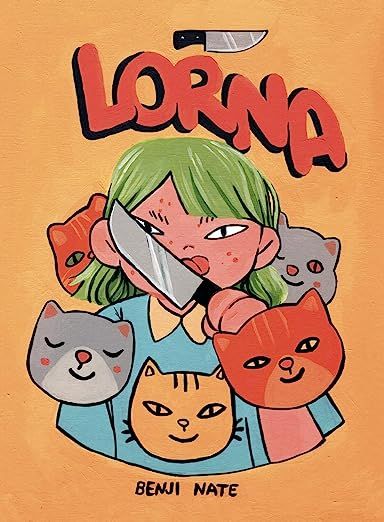 Lorna by Benji Nate
If you love one murderous girl it only tracks that you'd love another, right? That's my logic for Nimona fans loving Lorna and the eponymous webcomic all about her from Benji Nate (creator of Catboy and Girl Juice). Lorna loves animals and knives — and that's about all you need to know about Lorna to love her. Pretty sure she and Nimona would be BFFs.
Snapdragon by Kat Leyh
An unlikely friendship takes shape between a headstrong teen and the town's outcast in this adorable (and slightly magical) graphic novel — sound familiar? But instead of a supposed supervillain, Snap befriends the old woman everyone suspects is a witch. As in the case of Ballister Blackheart, the truth turns out to be a bit complicated.
The Heart Hunter by Mickey George and V. Gagnon
On an island where people are cursed with immortality until they are united with their soulmate, those who wish to live forever hire heart hunters: assassins who seek out soulmates and kill them. Psyche has been hired to kill the king's soulmate, but it's her own journey of learning to trust again that changes the course of her life — and her mission — for the better. Who doesn't love an antihero and a bit of enemies-to-lovers romance? I know Ballister and Ambrosius do.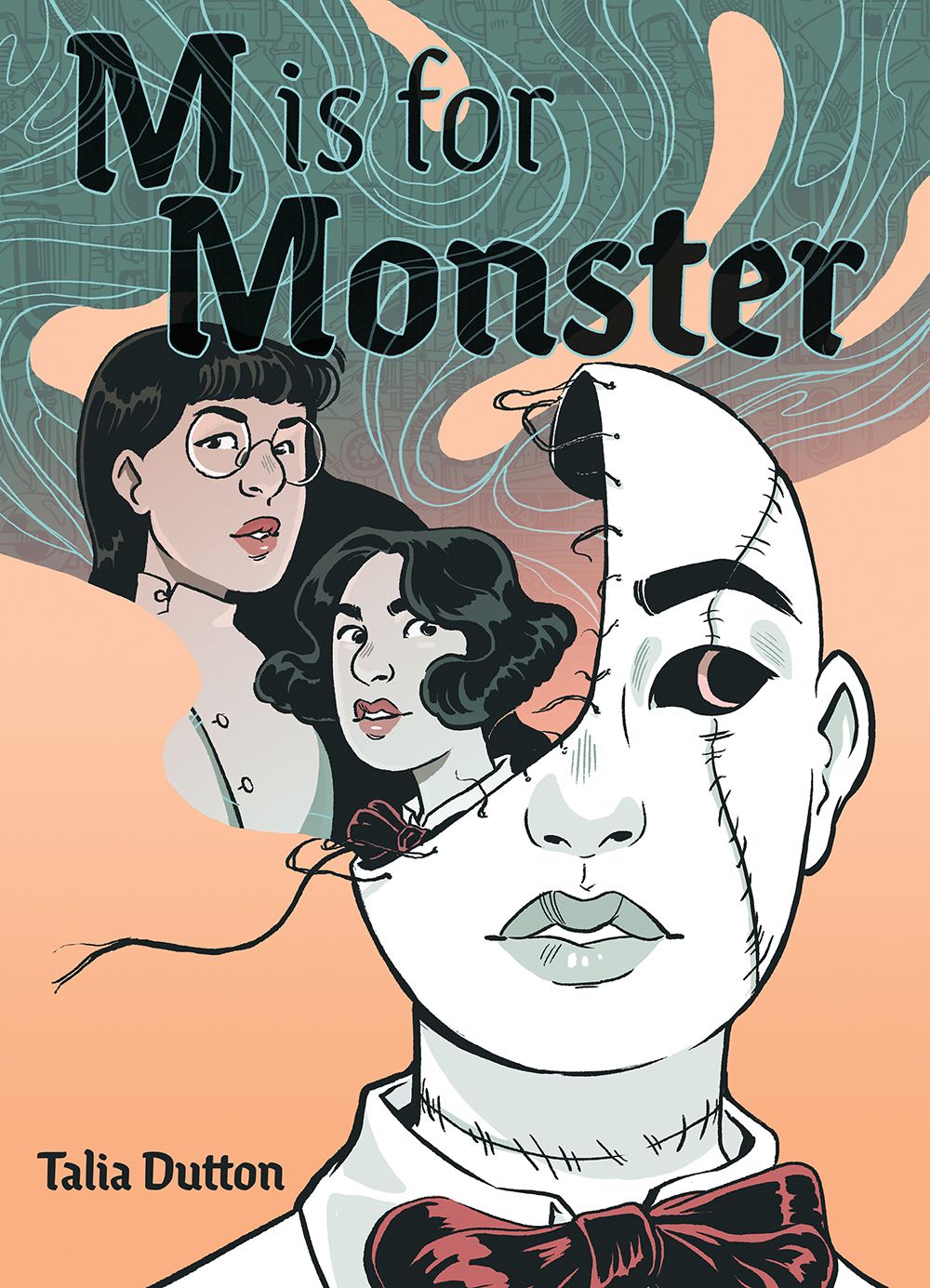 M is for Monster by Talia Dutton
A (not so mad) scientist rebuilds her deceased sister in this Frankenstein reimagining, and can't you just see Ballister doing the same? Frances can't imagine life without her little sister, but the Maura she brought back isn't Maura at all. In fact, she has none of her memories and prefers to go by M. What happens when the person you bring back isn't the person you lost? This is a mad scientist tale fit for Ballister Blackheart himself.
Heavy Vinyl by Carly Usdin and Nina Vakueva
Teen! Girl! Fight club! It may not have any fantasy elements, but you and I both know Nimona would have a field day with this. Vinyl Destination may appear to be a record store (and it is), but it's also a front for the coolest gang of teen girl vigilantes around. They're here to kick butts, listen to music, and kick even more butts. This one's for all the girls out there who wish they could take on the system, one baddie at a time.
This article was written during the 2023 WGA and SAG-AFTRA strikes. For more info check out WGA and SAG-AFTRA strike websites and then find more great comic and graphic novel recs with these lists: