This content contains affiliate links. When you buy through these links, we may earn an affiliate commission.
Well, this is a topic that's sure to win me lots of friends on the internet, isn't it?
Immigrants — especially the debate around those who immigrate the "right" way versus the "wrong" way — are a perennial hot-button issue. But complaints about "just doing things the right way" ignore the disorganized and dangerous mess that most governments have made of their borders. From flouting the sovereignty of a foreign nation and risking countless lives by installing deterrent buoys to deporting asylum seekers to another continent, it seems there is nothing xenophobes won't try in their effort to make it as difficult as possible for people to find safety and shelter within the nations that contributed to the problems forcing them to leave their homes in the first place.
Unfortunately, it seems like there will always be folks who need reminding that people are people, no matter what kinds of papers they do or do not have. These comics are a small step in the right direction. They remind us of something that immigration debates tend to forget: the immigrants and refugees caught in the middle of the remote political jockeying.
Most of these comics are pretty grounded in reality, but a couple use metaphors featuring space aliens to explore similar themes. Regardless of the approach they take, they show why caring more about paperwork and the letter of the law than human beings and true justice is never a reasonable solution.
Home by Julio Anta and Anna Wieszczyk
Juan and his mother make the arduous, often deadly journey from Guatemala, up through Mexico, and to the U.S. border to seek asylum. In the time it takes them to make that trip, the Trump administration takes office, and border policy suddenly becomes more draconian and inhumane than ever before. Previously optimistic about getting to stay with his aunt, Juan soon finds himself separated from his mother — and exhibiting strange powers that could either help them escape or doom them both.
Illegal by Eoin Colfer, Andrew Donkin, and Giovanni Rigano
Twelve-year-old Ebo's older sister has already left Ghana in search of a better life in Europe. Now, it's Ebo and his brother Kwame's turn. Journeying across both desert and sea, they face extreme peril from both nature and their fellow human beings, all for the vague hope of being able to reunite as a family.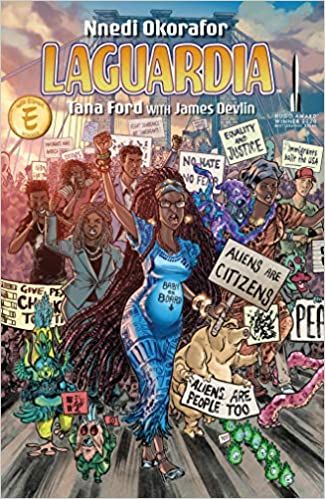 LaGuardia by Nnedi Okorafor and Tana Ford
In this award-winning science-fiction story, Dr. Chukwuebuka smuggles an alien plant into New York City. Both Chukwuebuka and the plant, named Letme Live, are immigrants to America and must learn to navigate their adopted country together. But life is never easy for immigrants, especially ones who have as many secrets as these two do.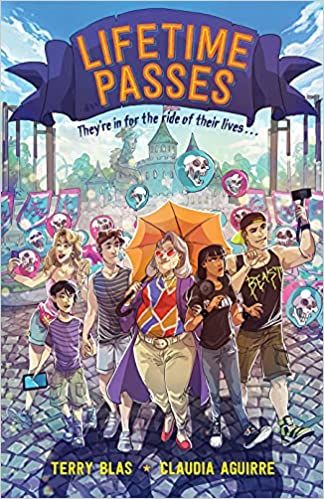 Lifetime Passes by Terry Blas and Claudia Aguirre
Distressed over her parents' recent deportation, Jackie takes solace in visiting her favorite amusement park, Kingdom Adventure. But then, a darkly funny idea surfaces: if she escorts elderly people to the park and if one of them dies while on park property, Kingdom Adventure will compensate her with a free lifetime pass. Maybe Jackie's plan will succeed…or maybe she will be forced to find a healthier way of coping with the stressors in her life.
Parachute Kids by Betty C. Tang
Feng-Li was having a great time on vacation in California, but the fun and games came to an abrupt end when Feng-Li's parents returned to Taiwan — without the kids. Now, Feng-Li and her older siblings must learn how to get along well enough to navigate a whole new country.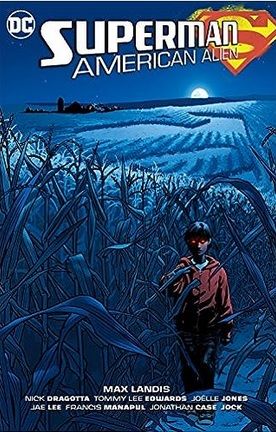 Superman: American Alien by Max Landis and Various Artists
This anthology features stories about young Clark Kent adjusting to his powers. While not explicitly about immigration, many of the stories — especially the early issues — focus on the fear that Clark and his loved ones have of the wrong people uncovering Clark's "status" and taking him away. That's an all-too-familiar concern for real undocumented immigrants.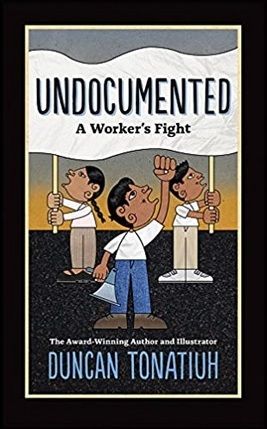 Undocumented: A Worker's Fight by Duncan Tonatiuh
Told in the style of a Mesoamerican codex, Undocumented follows Juan, an Indigenous Mexican who leaves home to find better work and opportunities in America. After enduring harsh working conditions, Juan risks it all and bands together with his fellow workers to fight for acknowledgment of his basic humanity and dignity.
Unearthed: A Jessica Cruz Story by Lillian Rivera and Steph C.
As a Dreamer — an undocumented immigrant whose parents brought her into the U.S. as a child — Jessica has only ever called the United States home. She loves school and studying, but how can she concentrate on her dreams when the future seems so uncertain? After her father is arrested by ICE, she will have to finally learn to trust her friends to help her pursue a better future for everyone.
---
You can also check out my lists of comics about Asian immigrants and comics about immigration in general!