This content contains affiliate links. When you buy through these links, we may earn an affiliate commission.
Even though we love them, we have to admit there are some fantasy books that would be impossible to adapt into movies or TV shows. Not all magic and world-breaking fantasy elements are film-friendly.
Although book-to-film adaptations of fantasy novels have been getting better over time, there are still a few things even the best visual effects (VFX) and Computer-generated imagery (CGI) cannot pull off. I am a big fan of well-done practical effects, even if they are mechanic at times. For me, the way actors tend to engage with practical effects reads as more sincere. So, when it comes to this list of fantasy books, I mostly included books I think would require too much green screen or CGI to be worth it. Sometimes, magic is best left on the page and off the screen.
I also must address the costly elephant in the room. Fantasy book-to-film adaptations are expensive when done right. No one wants to watch a poorly funded dragon ambling onto the screen. Or worse, a sped-up fight scene that pushes even fantasy-lovers levels of believability. Maybe it's a failing of my imagination, but here are eight fantasy books that I think would be impossible to adapt to the screen — at least, impossible to adapt well.
Mistborn by Brandon Sanderson
The underworld's greatest criminals overthrow the lord-ruler in this much-beloved high fantasy epic. Although the movie has long been in production, this book would be nearly impossible to adapt. A ragtag team of morally grey heroes completing a heist is cinematic. However, the adaptation would have many problems. The mists and ash are vital to the magic in the world but would make filming continuity a nightmare. That critique doesn't even touch the special effects needed for every physical and mental power. While I would love to see adaptations of this book, I simply do not think the final product would be compelling.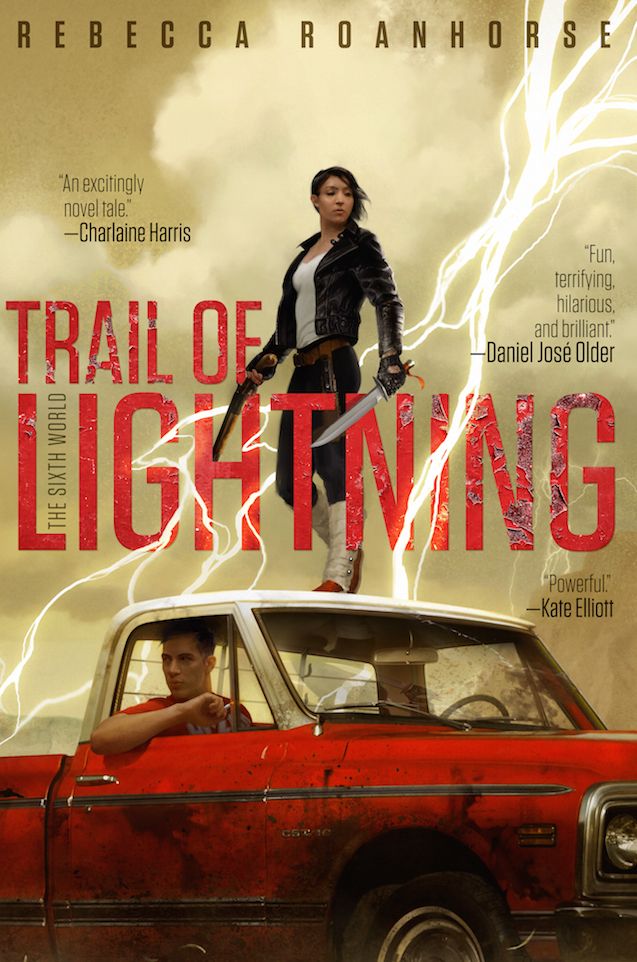 Trail of Lightning by Rebecca Roanhorse
When Navajo legend was made real in the aftermath of a climate apocalypse, monster hunters like Maggie Hoskie became necessary parts of daily life. One day, a girl goes missing and finding her leads Maggie down a path filled with deadly truths. While I could see the film adaptation recreating the different conflicts between humans without problems, I do not trust anyone's ability to bring the monsters and gods from this book to life. Instead of adapting Maggie's deadly journey to uncovering a dark secret at the heart of her community, I would recommend just picking up the book.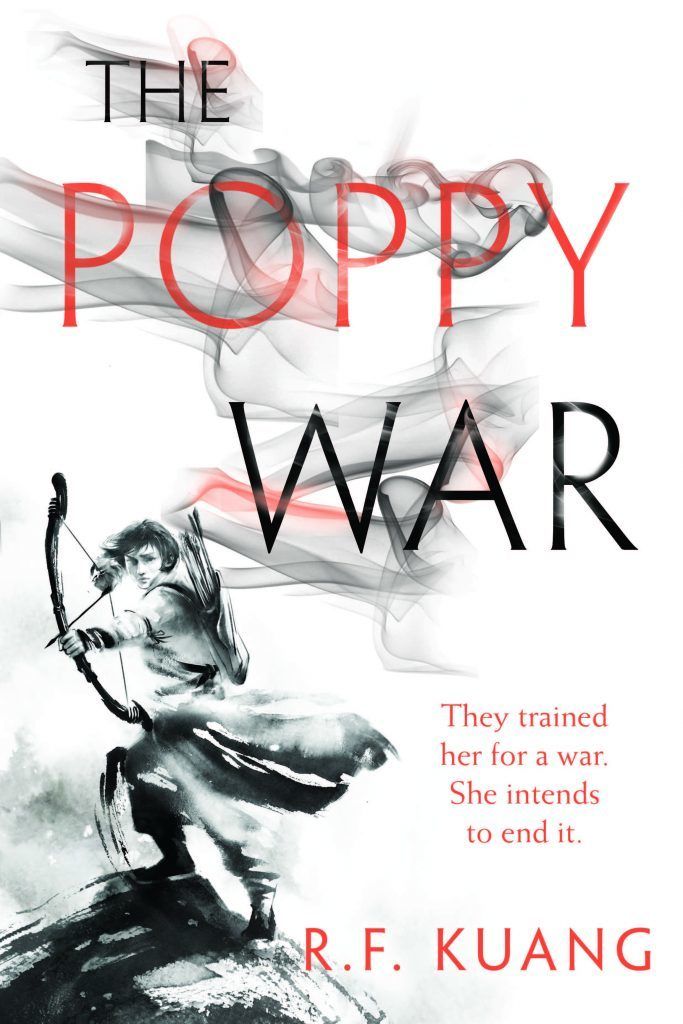 The Poppy War by R.F. Kuang
In a Chinese-inspired, high-fantasy world, Rin studies her way from an unwanted arranged marriage into a top university only to be recruited for an oncoming war. Some aspects of the towns and the university could be easy enough to film, but once the characters make it to battle, filming would become difficult at best. There might be many epic historical military fantasy books that have made it to film, but Rin's shamanic powers would challenge even the best VFX artists.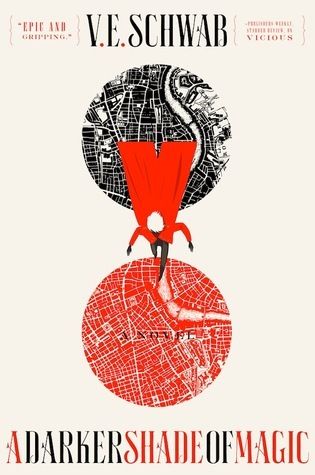 A Darker Shade of Magic by V.E. Schwab
Kell may be one of the last magicians who can travel between the surviving three Londons, but even he cannot escape court politics as Red London's official messenger. When a thief steals something she shouldn't, both of their lives change forever. Although I love this book, I do not think the magic would translate well to screen. To properly introduce each London would require a lot of time on screen or extensive exposition. Also, given the fact that an on-screen adaptation of the book has been in the works since 2016, I simply don't see it happening anytime soon, if at all.
The City We Became by N.K. Jemisin
An urban fantasy novel that follows the boroughs of New York City coming to life may sound like a director's dream adaptation, but trust me when I say it's not. Two words: white tentacles. In the book, white tenacles poke through dimensions to destroy New York City before it can fully develop its soul. I adored reading about the different parts of the city trying to defeat the tentacles before they could do too much damage, but I shudder to think what this would look like on film.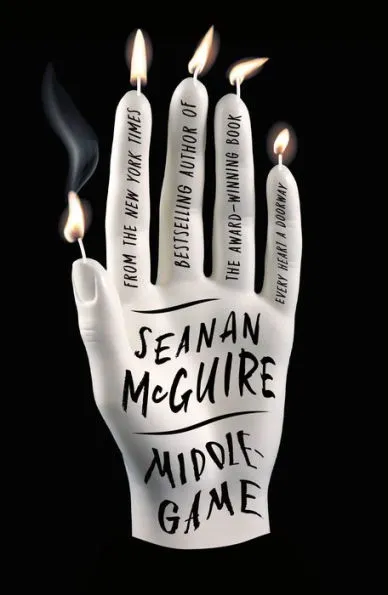 Middlegame by Seanan McGuire
Part-God twins Rodger and Dodger have mathematical and linguistic abilities that can change the makeup of reality. When neither twin wants to fulfill the destiny set out for them by the scientist who created them, they will have to get over longstanding arguments to work together and live normal lives. I have never seen a supernaturally smart protagonist go off without a hitch. The extent to which the world breaks when these twins engage with math and language is evocative on the page. I fear the same could not be said for the on-screen version, where the magic may not come across at all.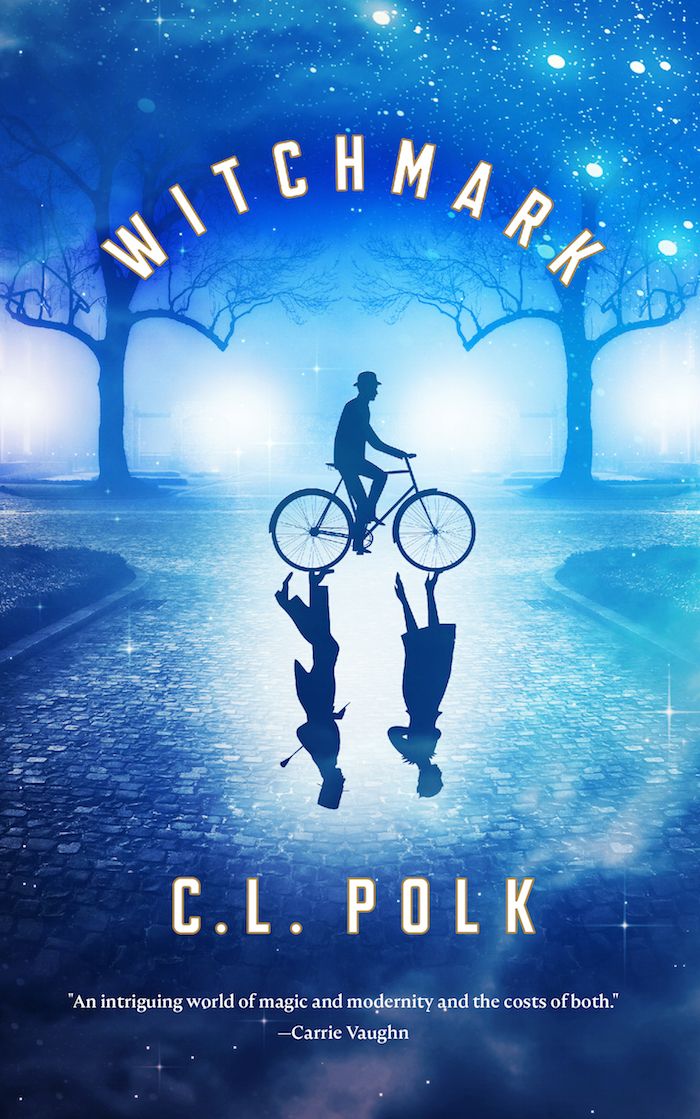 Witchmark by C.L. Polk
If Edwardian England was run by mortal and witch nobility, you would have this Gaslamp fantasy series. Miles was born into a noble family that expected him to tie his magic to his more powerful sister's. Instead, he used the war to escape his family and start a practice as a psychiatrist, but when the magical world pulls Miles back in, he uncovers an uncomfortable truth at the heart of magical society. While this book could potentially be adapted to screen, the cost would be very high. Edwardian-steampunk dress and props can easily shift from believable to cheap with one wrong cog. Not to mention the different kinds of magic involved in the story and the inclusion of angels. If filmmakers decide to move forward on this book, I would be interested to see the budget before I get behind it.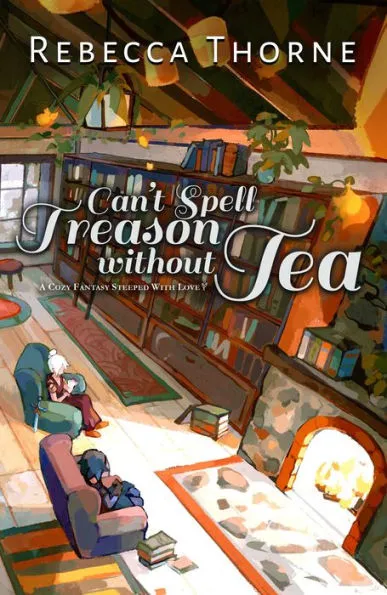 Can't Spell Treason Without Tea by Rebecca Thorne
A mage fell in love with the queen's guard and asked her to run away with her and open a tea and bookstore. When she says yes, they must find a way for the Queen to let go of her hold over their life — even if it involves some creative threats on their part. In truth, I cannot imagine anyone putting the money necessary behind a slice-of-life cozy fantasy book-to-film adaptation. Nevertheless, I would love to see a brightly colored, joy-focused fantasy adaptation with enough money to fund bringing flying mythological creatures to life.
These may be fantasy books that would be impossible to adapt to the screen, but there are plenty that are perfect for film. In truth, with enough money, almost any adaptation is possible. However, given the many bad adaptations of beloved fantasy properties, I reserve the right to skepticism. If you are interested in reading other fantasy opinions, might I recommend the most iconic fantasy characters ever or the best and worst fantasy tropes? Just remember, even if we don't get an adaptation, fantasy books are still a bunch of fun.