This content contains affiliate links. When you buy through these links, we may earn an affiliate commission.
Deepavali, popularly known as Diwali, is the festival of lights. It gets its name from the rows (avali) of clay lamps (deepa) that are lit during this festival. They symbolize hope, goodness, and an inner guiding light. I have grown up in India and celebrated Diwali for almost two decades now. The way I have perceived the festival over the years has changed. When I was a child, all I noticed was the clean house, new clothes, tasty treats, gifts, and firecrackers. I was delighted by the rows of diyas and curious about the deities being worshipped. I grew up a little more to learn about the origin story and the significance behind the holiday, something I could have learned sooner if I had access to these Diwali books for kids. Over the years, I have felt hope and joy, indifference, and even mild annoyance towards Diwali.
The act of compiling this list of Diwali books for kids brought back a treasure full of childhood memories and awe. These vibrant picture books are a great way to instill and satisfy a child's curiosity about the rituals they're either practicing or observing others engage in. This is a diverse list that shows how Diwali is celebrated not only in India but also in different parts of the world. I hope you and your family are delighted by the illustrations and stories contained within their pages.
Diwali Books for Kids
Baby's First Diwali by DK
This board book is a part of the Baby's First Holiday series, and it's the perfect pick for Diwali books for kids who are very young. It's a cute little introduction to these festivals of lights. The images are a mix of illustrations and real photographs. We get to see an Indian kid and an Indian family feeling joyful about Diwali and the rituals they follow as a part of their celebration.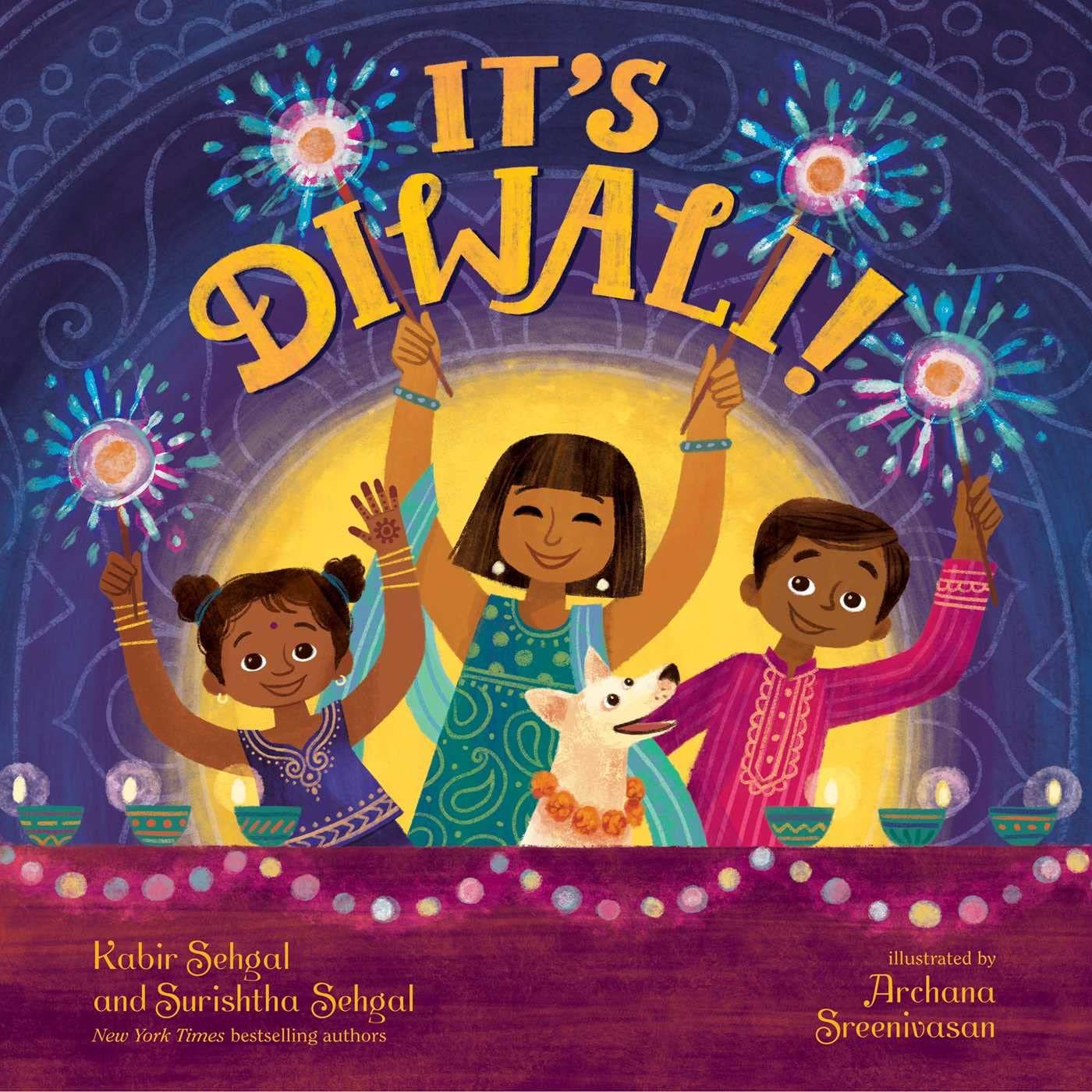 It's Diwali! by Kabir Sehgal, Surishtha Sehgal & Archana Sreenivasan
This cute picture book can help toddlers learn numbers and Diwali traditions together. We count to 10 and backward, and explore different aspects of celebrating Diwali. These include rangoli, diyas, fireworks, melas, ladoos and jalebis. The illustrations really bring out how vibrant this festival is.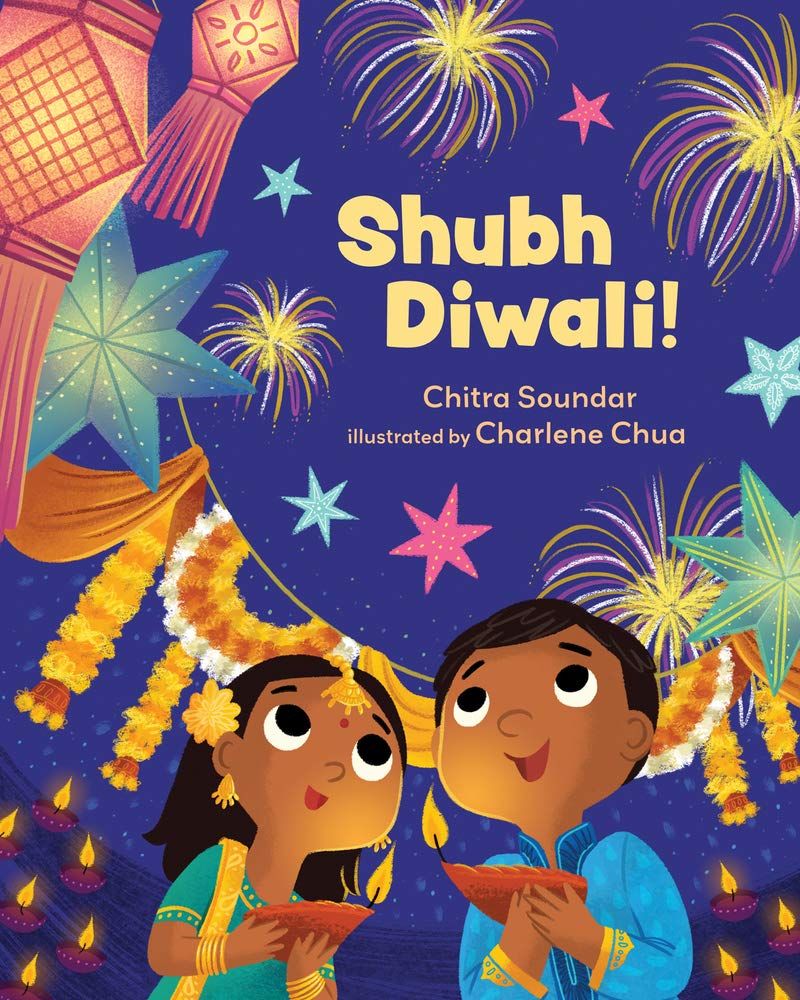 Shubh Diwali! by Chitra Soundar & Charlene Chua
This incredibly pretty picture book talks about the traditions and rituals of Diwali and their significance. We see how a family cleans their house and wears new clothes to welcome good energy. They adorn the ceiling with mango leaves to welcome the gods, and mythological exchange stories about the victory of good over evil. They ring bells, sing hymns, chant, and recite prayers. Their day is full of treats, and they are excited to begin new things.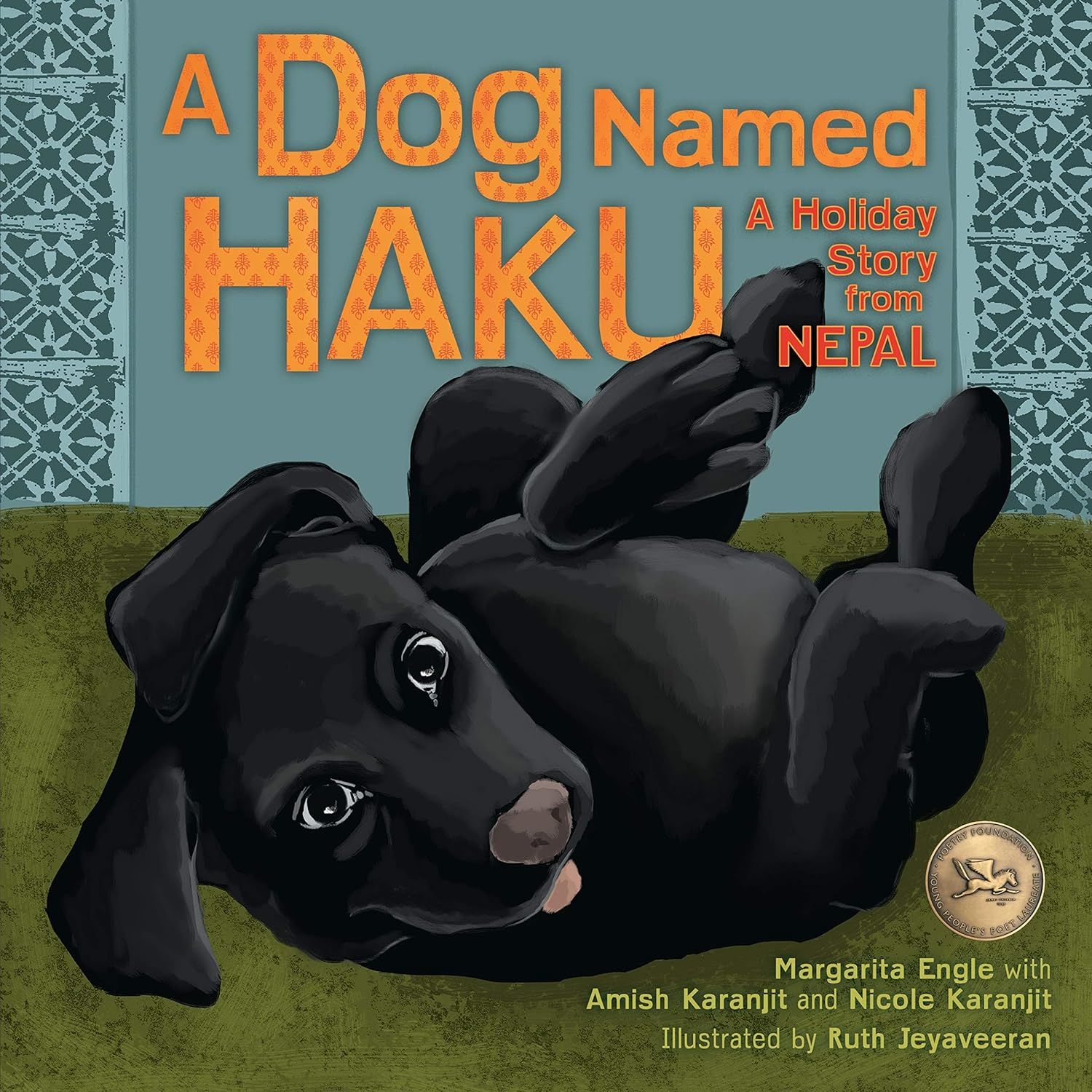 A Dog Named Haku: A Holiday Story from Nepal by Margarita Engle, Amish Karanjit & Nicole Karanjit
This adorable picture book is a glimpse into the Nepalese traditions during Diwali. Two brothers, Alu and Bhalu, live in the beautiful city of Kathmandu. They want to find a stray dog to feed to express their gratitude. They look everywhere and find a tiny puppy and name it Haku. They even bring it home and try to hide it on the roof. The entire family comes up, watches the fireworks together, and decides to let the boys adopt the pup.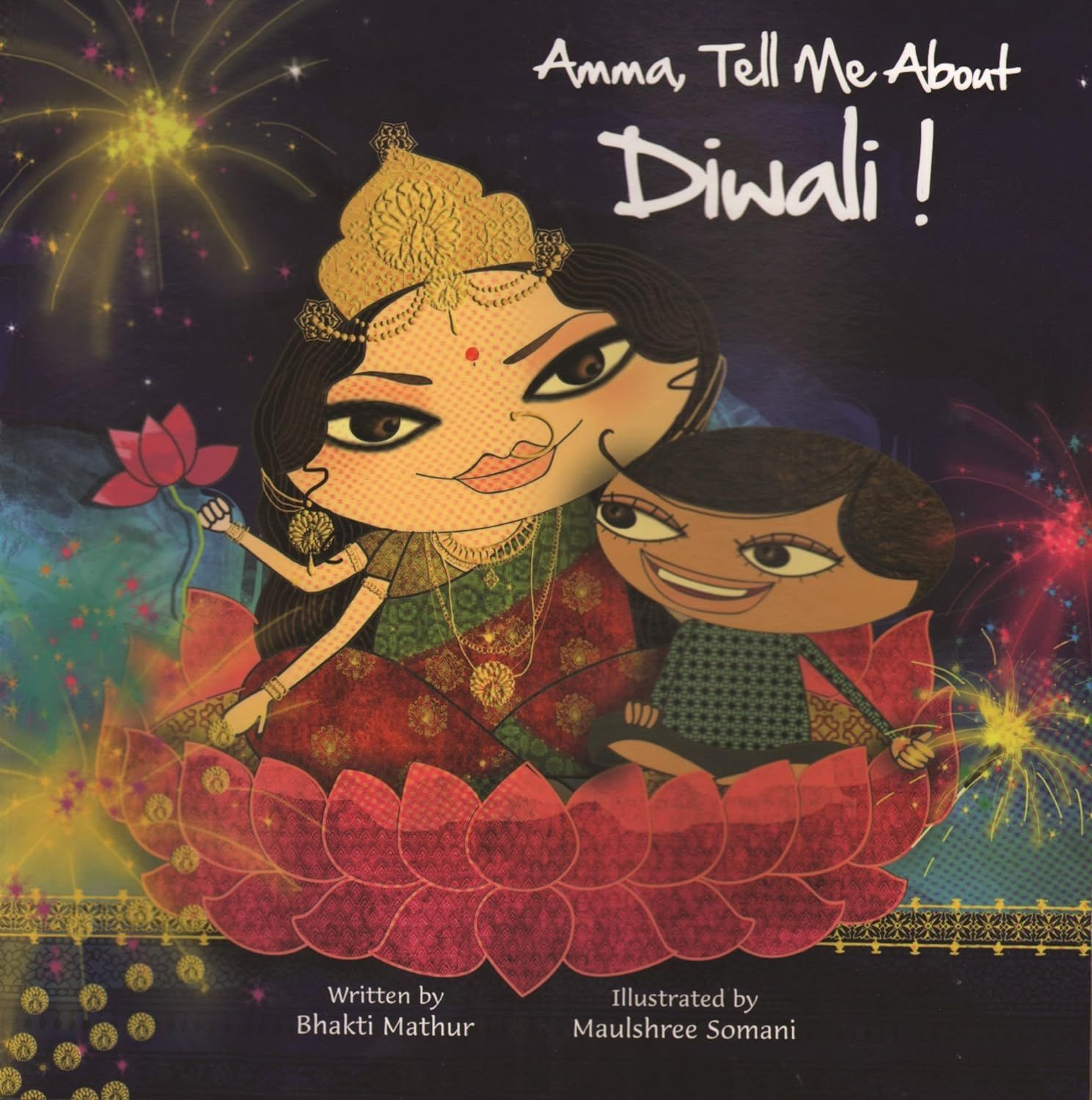 Amma, Tell Me About Diwali! by Bhakti Mathur & Maulshree Somani
In this adorable picture book, we get to know about Diwali in a rhyme. We learn about the deities worshipped: Ganesha, the Lord of new beginnings, and Lakshmi, the Goddess of wealth. Klaka asks his mother about Diwali, who goes ahead to tell him more. She tells him about the day it falls on, the origin story, and how its meaning has been lost over the years in the blinding lights. She tells him another story of an encounter between Lakshmi and a poor seamstress to show him how devotion to your work brings you the fortune that lighting diyas alone does not.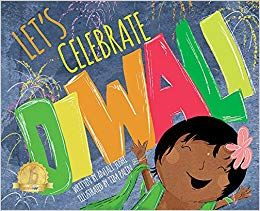 Let's Celebrate Diwali by Anjali Joshi
Harini is a part of a multicultural classroom. She joins her classmates in a circle while they exchange stories about Diwali. Harini shares how Hindus celebrate Diwali for Rama returning home. Dhimen shares how Buddhists celebrate it for when emperor Ashoka chose the path of peace by becoming a Buddhist. Urvi talks about how Jains celebrate Diwali to mark the day when Price Mahavir attained true happiness. Amrit tells the class that Sikhs celebrate the festival to celebrate Guru Hargobind being released from jail. We learn how and why different cultures choose to celebrate this popular festival.
Binny's Diwali by Thrity Umrigar & Nidhi Chanani
Binny is a little Indian girl growing up in America. It's her turn to talk about her favourite holiday in class. She starts to talk but feels nervous. But she reminds herself that her mother asked her to talk about the diyas (oil lamps). So she starts to tell the class how everyone lights oil lamps on this festival of lights. She's excited to share more of her culture with everyone as she lights a lamp, draws a rangoli on the floor, and shares ladoos and jalebis with the class.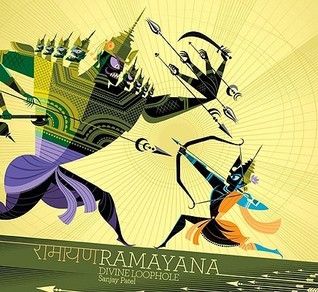 Ramayana: Divine Loophole by Sanjay Patel
This gorgeous picture book isn't as much about Diwali as it is about its origin. Diwali is celebrated to rejoice in the return of Lord Rama. The epic tale is about his exile, the challenges he faced along the way, and his eventual return. It is about every other nuanced character that played a role in this tale. This retelling is illustrated by a veteran Pixar animator, Sanjay Patel. It is an appropriate read for children and a great entry point into the world of Hindu mythology.
If you liked this article, also check out our Diwali archives and 15 of the best Indian Mythology Books for Children.