This content contains affiliate links. When you buy through these links, we may earn an affiliate commission.
Welcome to a new month of amazing nonfiction books! It's time for the truth, the whole truth, and nothing but the truth. If you love learning about things you didn't know, brushing up on subjects you enjoy, or reading fascinating stories about people and the lives they live, then nonfiction is the genre for you. You literally cannot run out of subjects to read about, and to help you find some that interest you, we have this list of eight amazing new nonfiction books to read in September 2023!
In this post, you'll find fascinating memoirs from famous actresses, nature nonfiction about little birds and big bodies of water, a delightful essay collection, the story of a mother's search for her daughter, and more. There's something for everyone! Some other nonfiction coming this month that I am excited about include Fly: The Big Book of Basketball Fashion by Mitchell S. Jackson, When the Game Was War: The NBA's Greatest Season by Rich Cohen, and Goth: A History by Lol Tolhurst (One of the founding members of The Cure!). As an NBA fan who wears black clothes almost exclusively, these are definitely in my wheelhouse. Now, let's get this nonfiction celebration started!
Creep: Accusations and Confessions by Myriam Gurba (Avid Reader Press / Simon & Schuster, September 5)
Let's kick it off with one of the most highly anticipated nonfiction books of 2023! In Creep, Gurba closely examines many examples of traditions and public figures that have been held in high regard in the United States but are actually more complex and even toxic than we realize. I saw her talk about this book at a publisher's event and it was fascinating.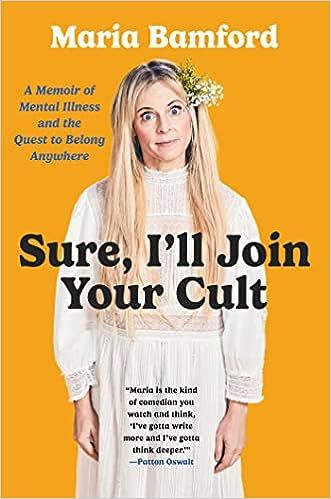 Sure, I'll Join Your Cult: A Memoir of Mental Illness and the Quest to Belong Anywhere by Maria Bamford (Gallery Books, September 5)
Bamford is a well-known comedian and actress who has always been upfront about her struggles with mental illness. This is a candid memoir about her lifelong desire to fit in, to find ways to make herself be what she saw as normal. It is in turns hilarious and heartbreaking.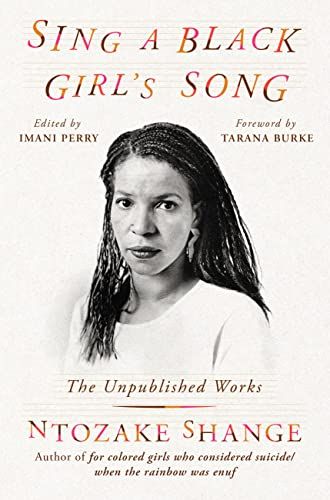 Sing a Black Girl's Song: The Unpublished Work of Ntozake Shange by Ntozake Shange (Legacy Lit, September 12)
Award-winning author Imani Perry edits this collection of never-before-seen work by Shange, an American literary great. Probably best known for her poetic work "for colored girls who have considered suicide/when the rainbow is enuf," which was adapted as a stage musical, this collection also includes essays and plays as well as poems.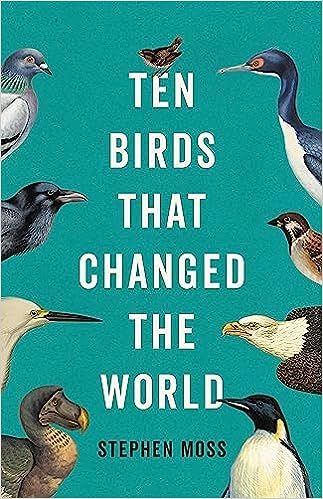 Ten Birds That Changed the World by Stephen Moss (Basic Books, September 12)
This is a fascinating look at key moments in world history told through the lens of a different bird of the time for each one. I was one of the many people who took up birdwatching at the beginning of the pandemic, and now I can't get enough about them! (I also highly recommend Better Living Through Birding: Notes from a Black Man in the Natural World by Christian Cooper.)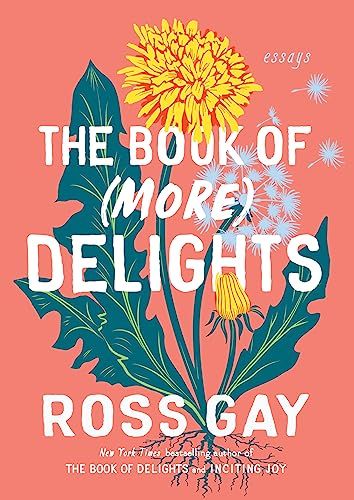 The Book of (More) Delights: Essays by Ross Gay (Algonquin Books, September 19)
A new Ross Gay book is always a reason to celebrate! This is another collection of his daily observations, where he takes the time to note the wonder and beauty in a world of chaos and heartbreak. His observations are inspiring and, yes, delightful.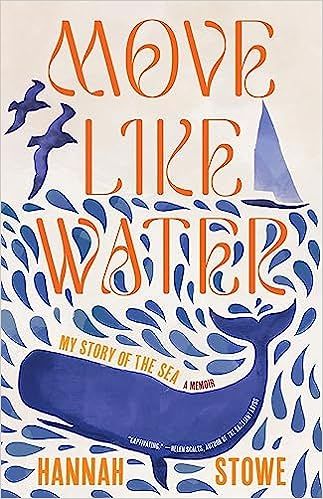 Move Like Water: My Story of the Sea by Hannah Stowe (Tin House Books, September 19)
This is Stowe's love letter to the sea, from her early years growing up on the Pembrokeshire coast of Wales that inspired her desire to be a marine biologist, to the thousands of miles of ocean she has traveled. She explores her thoughts on why humans are drawn to the open sea and shares illustrations of marine life she has encountered.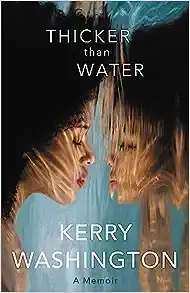 Thicker than Water: A Memoir by Kerry Washington (Little, Brown Spark, September 26)
This is the much-anticipated memoir from award-winning actress Kerry Washington, star of Scandal, Ray, The Last King of Scotland, Save the Last Dance, and more. Washington teases readers by mentioning at the beginning that she received a text message that changed her life. What did that message say? You'll have to read it to find out!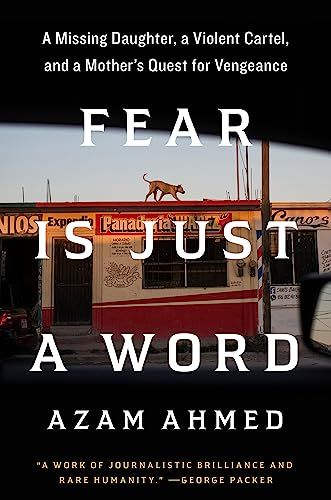 Fear Is Just a Word: A Missing Daughter, a Violent Cartel, and a Mother's Quest for Vengeance by Azam Ahmed (Random House, September 26)
And last but not least is this powerful story about 56-year-old Miriam Rodríguez, the woman who, almost unbelievably, hunted down the men in the Mexican cartel whom she believed responsible for the kidnapping and murder of her daughter. It's an incredible tale of desperation and vengeance.
As always, you can find a full list of new releases in the magical New Release Index, carefully curated by your favorite Book Riot editors, organized by genre and release date.
For more great nonfiction, check out The Best Nonfiction of 2022, Award-Winning Memoirs You've Probably Never Heard Of, and be sure to sign up for our nonfiction newsletter True Story.