How do you protect your life from cyberattacks, privacy, and security trouble? Do you know what to do if someone tries to hack your computer or steal your data? Cybersecurity is a big issue in this digital age, and it can be very hard to keep up with all the possible threats and solutions. 
Some hackers may try to send you phishing emails or messages that contain malicious links or attachments. If you click on them, they can install malware on your device and access your personal information. 
Some websites may have security breaches that expose your data to unauthorized parties. This can put you at risk of identity theft, fraud, or other problems. 
Don't worry. We are here to help you. We have compiled a list of the top 7 ways to safeguard your life from cyberattacks, privacy intrusions, and security concerns. These are simple and effective steps that you can take now to improve your online security and privacy. 
HOW TO PROTECT YOUR MAC FROM NEW METASTEALER MALWARE
7. Use a webcam cover 
Hackers can gain access to your webcam to spy on you and learn your sensitive information. Covering your webcam with a simple piece of electrical tape or by using a physical camera cover is an easy and inexpensive way to take control of your privacy and get some peace of mind.  
Think of it like closing the curtains on your window. Why should anyone have the opportunity to see what you are doing in the comfort of your own home?  It is an easy suggestion for everyone that can prevent massive issues.  
Get my best webcam covers here 
6. Adjusting phone privacy settings on Android and iPhone 
There are some quick settings on your phone you can change to drastically increase your safety. However, some of them are tucked away in hard-to-find locations. In this section, we will guide you to which settings you should adjust and how to find them. 
Settings for Android 
Enhanced Safe Browsing on Android 
Enhanced Safe Browsing is a feature in Google Chrome that provides alerts about potential malware, risky extensions, and sites that are labeled as unsafe. It detects when you might be in danger online and warns you in advance. 
 Settings may vary depending on your Android phone's manufacturer  
Open up Chrome on your phone 
Tap the three-dot menu icon in the app's upper-right corner 
Scroll down and select "Settings" from the menu that comes up 
Tap "Privacy and security," then select "Safe Browsing" 
Tap the dot next to "Enhanced protection" 
Suspicious message protection on Android 
This setting, in conjunction with enabling spam protection, is a great way to potentially avoid spam and malicious messages. Here are the steps for Android 13, the latest version of the operating system. 
Settings may vary depending on your Android phone's manufacturer  
Go to the Settings app 
Next, scroll down and tap on Biometrics & security  
Then tap advanced settings 
CLICK TO GET KURT'S FREE CYBERGUY NEWSLETTER WITH SECURITY ALERTS, QUICK TIPS, TECH REVIEWS AND EASY HOW-TO'S TO MAKE YOU SMARTER 
Enable suspicious message alerts  
If you have an older version of Android, you may need to follow these steps to enable suspicious message alerts. If you have Android 12 or lower, you can enable spam protection. 
Settings may vary depending on your Android phone's manufacturer 
Open the Messages app 
Tap the three-dot menu in the upper right corner 
Tap Settings 
Then tap Spam Protection 
Enable spam protection on Android 
Settings may vary depending on your Android phone's manufacturer 
Open the Messages app  
Tap the three-dot menu at the right of the search bar, 
Tap Settings 
Then tap "Spam protection" 
Set the ON/OFF slider to the ON position 
Turn on near-field communication (NFC) protection on Android  
SNEAKY SPYWARE IS AFTER YOUR MOST SENSITIVE DATA
Near-field communication, or NFC, is the technology behind making contactless payments across devices. By turning on this setting, you are ensuring that a passcode protects the ability to make payments with your cards on your phone. This seems like an obvious setting that should be automatically enabled, but in reality, you have to turn it on manually.  
Settings may vary depending on your Android phone's manufacturer 
Go to Settings  
Click Connections  
Tap NFC and contactless payments  
Then, tap the switch to turn NFC on  
GET MORE OF MY PRIVACY & SECURITY ALERTS WITH THE FREE CYBERGUY NEWSLETTER – CLICK HERE 
Settings for iPhone 
Two-factor authentication on iPhone 
Two-factor authentication is extremely helpful on any device. It increases online security greatly and makes life difficult for hackers. When signing in to accounts, you may need to enter an additional code, but the extra time is a small price to pay for the safety it provides. To enable it, follow these steps: 
Go to the Settings app and tap on your name at the top 
Tap on Sign-In & Security 
Tap Two-Factor authentication and make sure it is turned on 
Adjust your trusted phone number below to what number you want to receive the codes 
Go to Settings > Passwords > Password options 
Scroll down to the Verification Codes section and enable Clean Up Automatically 
This will allow you to use two-factor authentication to sign in to your Apple ID account and access your iCloud data. You will receive a verification code on your trusted phone number whenever you sign in from a new device or browser. 
The verification codes will be automatically deleted from your Messages and Mail apps after you use them. This feature was introduced in iOS 17 and is not available in previous versions. 
Disable GPS tracking on iPhone  
With seemingly every app these days asking for your location, it can be hard to keep track of who is tracking you and if they even should be. You can use this setting to disable GPS tracking on apps you don't want to keep tabs on you.  
Go to the Settings app   
Scroll down to Privacy & Security  
Click on Location Services and identify which apps have access granted and which don't 
Click on any app to adjust whether they have access to your location 
Under ALLOW LOCATION ACCESS, tap Never 
Checking your passwords on iPhone 
One of the most overlooked aspects of security is taking care of your passwords. You should always make sure none of your passwords have appeared in leaks and that they are all strong. This setting helps you with both of these things.  
Go to the Settings app 
Scroll down and click on Passwords 
Click on and review the Security Recommendations button at the top 
Make sure to adjust any passwords if they are weak or have been compromised  
GET MORE OF MY PRIVACY & SECURITY ALERTS WITH THE FREE CYBERGUY NEWSLETTER – CLICK HERE 
5. Facebook Settings 
Facebook likes to act as the middleman between you and your information being sold. Unfortunately for you, the only profit you make from these sales is more people having your sensitive information.  
If you are not careful about what information you are putting on Facebook, you may leave yourself exposed and at risk. That is why it is important to understand the social network and the privacy settings it has.  
You do not have to stop using Facebook by any means, but you can make your experience a lot safer. Here are some settings you can change on your computer to protect yourself a bit better.  
Clear tracking data on Facebook 
On your desktop, log on to Facebook 
Then, click your profile picture in the top right of the Facebook home page  
Click on Settings & privacy, then Settings  
Click on Your Facebook information tab on the left and click Off-Facebook activity 
Click Disconnect specific activity and enter your password, then tap Continue 
Tick off anything you don't want to have your information and confirm by tapping Continue 
Limit data collection by Facebook 
On your desktop, log on to Facebook 
Click your profile picture in the top right of the Facebook home page  
Go to Settings & privacy and then Settings  
Click on the Apps and Websites tab on the left 
Remove any apps or services associated with your Facebook account that you don't want to have access to your personal information by clicking Remove next to the app or website. Then click Remove again to confirm 
HOW TO FIGHT BACK AGAINST DEBIT CARD HACKERS WHO ARE AFTER YOUR MONEY
Adjust profile privacy settings on Facebook  
On your desktop, log on to Facebook 
Click your profile picture in the top right of the Facebook home page  
Go to Settings & privacy  
Click on Settings, then click on Privacy in the left-hand panel 
Go to your activity and change "Who can see the people, Pages, and lists you follow?" to only me 
Scroll down to How people find and contact you and adjust each setting to the privacy level you want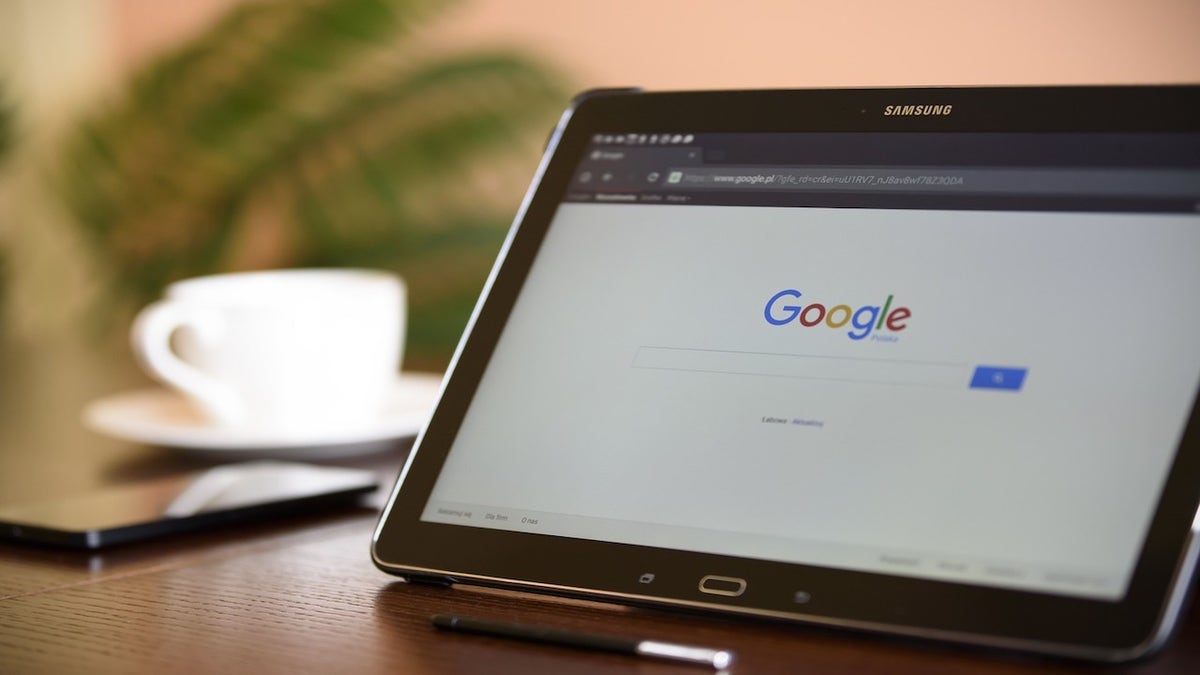 MORE: IT'S TIME TO TAKE CONTROL OF YOUR ONLINE PRIVACY WITH AMAZON  
4. Adjust your Google privacy settings 
Google is similar to Facebook. They are not shy about hoarding your personal information, even to seemingly extreme degrees. If you leave your privacy settings as default, they will know your complete search history, location, and various online activities.  
While the majority of the time, they sell this information to advertisers, it is possible for your data to be misused or end up in the hands of someone with malicious intent. Being such a massive conglomerate, it is also an enticing target for data breaches, which can lead to more of your information being leaked. Look through these steps to help prevent this possibility.  
Follow these steps to navigate all of Google's privacy settings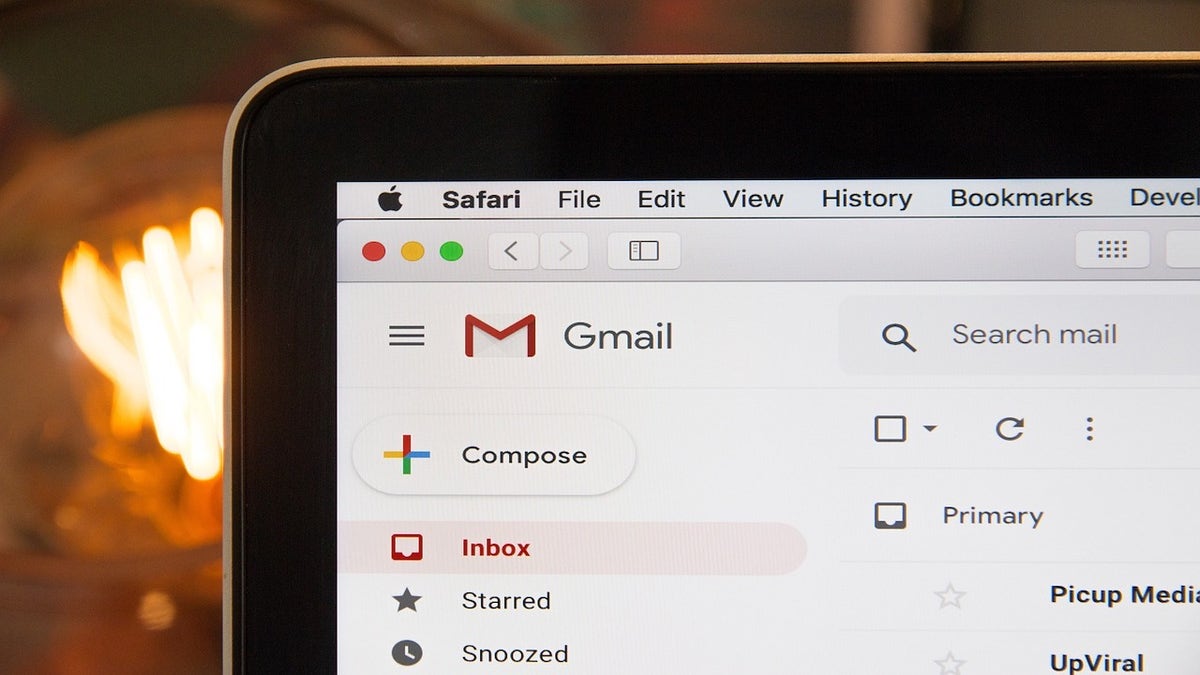 3. Keeping your email safe 
Your email inbox is a hacker's paradise. They can use your email to reset your passwords and, deny you access to your accounts, and send scam messages to your contacts. Simply, they take your key and lock you out of your own house. Keeping your email safe not only protects you but also those around you from potential harm.  
One way to help keep your email safe is by setting up an alias email. This is a forwarding email address that does not have its own inbox, login, or the ability to send messages. All emails it receives go into your primary email's inbox without you having to reveal your actual account. This helps prevent scammers from getting a hold of your real address and using it for malicious activity. 
In addition to creating throwaway email accounts for online sign-ups and other circumstances where you would not want to disclose your primary email address, alias email addresses are helpful for handling and organizing incoming communications. 
Sometimes, it's best to create various email aliases so that you don't have to worry about getting tons of spam mail and having your email eventually stolen in a data breach. An alias email address is a great way for you to stop receiving constant spam mail by simply deleting the email alias address. 
TEN TELLTALE SIGNS THAT SOMEONE HAS STOLEN YOUR IDENTITY
See my review of best secure and private email services  
2. Get a VPN  
A VPN prevents anyone from easily tracking your online activity by hiding your IP address. It helps you gain some anonymity and protects your information from being logged while on the web. In addition, many sites are able to read your IP address and, depending on their privacy settings, may display the city from which you are corresponding. A VPN will disguise your IP address to show an alternate location. It is like wearing a mask to protect your identity as you are searching. It is something anyone who is consistently online should invest in, and greatly improves your  
See my review of best VPNs for your PC, Mac, iPhone and Android devices 
1. Have good antivirus software on all your devices  
The best way to protect yourself from having your data breached is to have antivirus protection installed on all your devices. It is no longer enough to think Uncle Sam or big tech companies will watch out for you.  Having good antivirus software allows you to be resilient against growing attacks by actively running on your devices. It's the best to help stop and alert you of any malware in your system, warn you against clicking on any malicious links in phishing emails, and ultimately protect you from being hacked.   
See my expert review of the best antivirus protection for your Windows, Mac, Android & iOS devices.   
Kurt's key takeaways 
While this may seem like a lot, in truth, it's the least we can do with how much of our sensitive information is on our tech. With access to your device, a complete stranger could learn everything there is to know about you. This thought shouldn't scare you but instead, remind you of the importance of protecting yourself and your loved ones by making yourself resilient through keeping your devices safe and your information secure. 
With growing breakthroughs in technology comes more ways our privacy and security are compromised. Do you believe it's getting safer or more dangerous online?  Let us know by writing us at Cyberguy.com/Contact 
For more of my tech tips & security alerts, subscribe to my free CyberGuy Report Newsletter by heading to Cyberguy.com/Newsletter 
CLICK HERE TO GET THE FOX NEWS APP
Answers to the most asked CyberGuy questions: 
How can I get rid of robocalls with apps and data removal services? 
How to password protect your email messages 
Are your passwords safe? 
Copyright 2023 CyberGuy.com.  All rights reserved.