This content contains affiliate links. When you buy through these links, we may earn an affiliate commission.
Have you ever thought about how genres, or sub-genres, come to be? They don't just write themselves down on some occult list, ready for people to conjure them to talk about literature or other forms of storytelling. These are words invented specifically to describe new types of stories, so someone can be thanked for thinking them up. When we use terms like fiction, urban fantasy, or hard sci-fi, we don't often think about how or when these terms were coined. I can't get into the history and origins of every genre or sub-genre today — we'd literally be here forever. Rather, I want to discuss a more specific kind of sub-genre naming, and that's the rare occasion when an author actually gets to coin their own sub-genre.
Why Coin a New Sub-Genre? Why Does It Matter?
I want to address the second question first. Why are genres — or sub-genres in this case — that important? Because they're still the easiest way to categorize books and help them find the hands of the readers who will cherish them most. Or it can be the exact opposite: it's how readers instantly know to avoid a story that they won't enjoy. For example, by labeling a book "horror," readers know they are likely reading a disturbing story, which is not everyone's cup of tea. On the other hand, when you hear a book is part of the sci-fi genre, you can easily imagine spaceships or distant planets. That's why genres and sub-genres are important. They give us readers a glimpse into the overall vibe and/or setting of a book.
Now, why coin a new sub-genre? I can't speak for the authors who have done it, but it is a way to broaden literary horizons. As more and more people write different stories that cross genres or that can't quite be described with the terms we already have, the logical thing is to invent new ones that will better describe a story.
Authors Who Coined Their Own Sub-Genres
Before I jump into these authors who coined their own sub-genres, I want to explain how I picked them. I chose authors who I could find evidence of coining the term. This doesn't mean they were the first ones ever to write in these sub-genres — although it can be the case. Rather, I looked for authors who were the first to call their sub-genres by their now-established names. That's why I didn't include terms like cli-fi, which was coined by a journalist instead of a novelist.
But without further ado, let's look at five authors who coined their own sub-genres!
Ken Liu and Silkpunk
Let's kick things off with Ken Liu, since he was the first author I knew to coin his own sub-genre. As he explains on his website, Liu was struggling to describe the exact aesthetic he envisioned for his Dandelion Dynasty series. The series, which began with The Grace of Kings, has a very specific mix of technology, magic, and a particular literary aesthetic. Plus, the technology language uses materials of historical importance to East Asia and the Pacific Islands, like bamboo or silk. Thus, he came up with the term silkpunk to describe his work.
We have a handy guide on silkpunk if you want to learn more about this sub-genre — including book recommendations!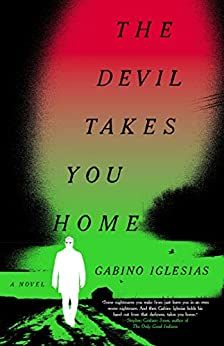 Gabino Iglesias and Barrio Noir
Moving on to Gabino Iglesias, who coined the term barrio noir! This sub-genre brings together elements of crime, horror, and the supernatural. In an interview with Nightmare Magazine, Iglesias describes it as:
"…any writing that walks between languages, borders, and cultures. It's writing from the barrio, from your hood, from your trailer park. It's fiction that's full of truth. It's writing that occupies a plethora of interstitial spaces and isn't afraid to engage with all religions and superstitions as well as to bring in supernatural elements."
The first time he explored this sub-genre was with his book Zero Saints, but his more recent novels like The Devil Takes You Home are also part of barrio noir. The interesting thing about this sub-genre is that Gabino Iglesias seems to be the only author who writes it — at least in the more mainstream publishing industry.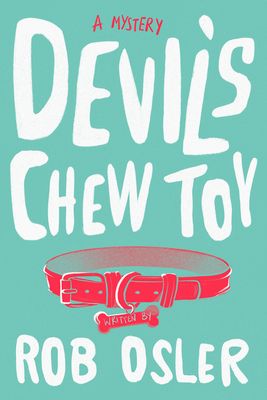 Rob Osler and Quozy Mystery
Now, most of us are familiar with the term cozy mystery — which is basically a more fun and light-hearted mystery novel. But more recently, the sub-genre quozy mystery was coined by author Rob Osler!
The term is pretty self-explanatory. It's simply a mix of the words queer + cozy: this sub-genre of cozy mysteries stars queer characters. Of course, this is a pretty new sub-genre, so there aren't many examples. The most evident one would be Osler's own novel, Devil's Chew Toy.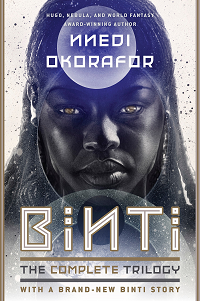 Nnedi Okorafor and Africanfuturism/Africanjujuism
Nnedi Okorafor's novels were often described as afrofuturism. But as she explained in her 2019 Blogspot entry, Okorafor felt like it didn't describe her work very well. Plus, she wanted to regain control of how she and her work were being defined. So that's why she coined not one but TWO new sub-genres!
On one hand, Africanfuturism is a sub-genre of science fiction that is rooted in African culture, history, and mythology. Africanjujuism, on the other hand, is a sub-genre of fantasy that incorporates and blends African spiritualities with the imaginative.
With those terms, you can describe her novel Akata Witch as a work of Africanjujuismand and her Binti series as Africanfuturism.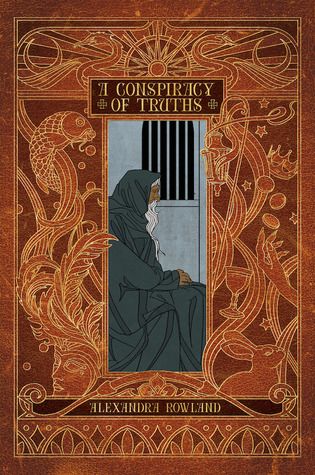 Alexandra Rowland and Hopepunk
I just love how casually Alexandra Rowland coined the hopepunk sub-genre. It all began in 2017, when she wrote, "The opposite of grimdark is hopepunk. Pass it on." on a Tumblr post. She then expanded her post, explaining that hopepunk is a genre in which kindness and softness are not signs of weakness. That when grimdark sees the world as a dark and brutal place, the inherent message of hopepunk is to keep hoping for a better future.
Of course, Rowland's own novel A Conspiracy of Truths belongs to the hopepunk genre. But if you'd like to know a little more about it and find more recommendations, then I definitely suggest checking out our guide to hopepunk books.
---
So those were five authors who coined their own sub-genres! If you want to discover more sub-genres, we have a primer on fantasy sub-genres as well as one on science fiction sub-genres.