This content contains affiliate links. When you buy through these links, we may earn an affiliate commission.
This September marks 84 years since Germany, led by Adolf Hitler, invaded Poland, an act that sparked World War II. Though it lasted for "only" six years, this was a conflict so deadly, so explosive, and so earth-shattering that it still affects our lives — and our art — today.
Unfortunately, many of the most important lessons humanity should have learned from the war seem to be fading. Antisemitic attacks have skyrocketed, nationalism and authoritarianism threaten vulnerable populations across the globe, and a power-hungry dictator has once again embroiled Europe in a devastating war. So even if, like me, you prefer to focus on other aspects of world history, it is vital to occasionally look back on this seminal period and recognize the parallels between our history and our present.
To that end, I have collected here 47 comics and graphic novels about World War II. Why 47? I was aiming for 84 (one for each year since the war started), but I conked out at 47. Still, 47 is not shabby. As you may have noticed for yourself, World War II is extremely well-represented in works of nonfiction and fiction, including comic books.
Less well-represented here are minority perspectives. Except for the section about the Japanese and Japanese American experience, you'll find almost no creators of color. All genders other than cis men are likewise underrepresented. It's important to remember that this truly was a global conflict, and people of all races, sexualities, and genders played a role in it. Nonfiction like Patriots from the Barrio and Spy Princess, and even fiction like Half-Blood Blues remind us of this fact.
Lastly, given the political and cultural climates that prevailed in the 1930s and '40s, please note that many of the comics here contain potentially disturbing depictions of racism and prejudice. So tread with caution as you consider which of these World War II graphic novels to add to your own collection.
Comic Books Published During World War II
Batman: The War Years edited by Roy Thomas
Batman and Robin had hardly been invented when the war began, and they almost immediately turned their hatred of criminals towards the Axis powers. From raising money through bond drives to punching Nazis in the face, the Dynamic Duo will stop at nothing to help the Allies achieve victory!
Cartoons of World War II edited by Tony Husband
Newspaper cartoons have long been a way to mock current events and people in power. This collection showcases comics from around the world that poked good (or not so good) fun at the movers and shakers of the 1940s.
Giles's War: Cartoons 1939-45 Edited by Tim Benson
Carl Giles's razor-sharp political cartoons helped keep England informed and amused throughout the war. His cartoons poked fun at both the defeats and the victories — including the ultimate victory — of World War II.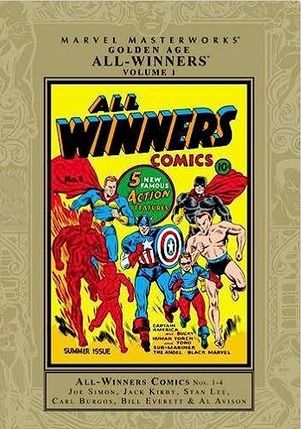 Marvel Masterworks: Golden Age All-Winners Volume One by Various Creators
Captain America, comicdom's most famous Nazi fighter, stars in this vintage series, along with his sidekick Bucky, Namor the Sub-Mariner, and other classic characters. What nasty Nazi could stand up to a team like that?
Barefoot Gen by Keiji Nakazawa
In his classic autobiography, Nakazawa relates how he survived the bomb that America dropped on his hometown of Hiroshima in August 1945. Only 6 years old when the bomb hit, Nakazawa and his mother were lucky enough to survive, but the rest of his family wasn't. This harrowing, epic-length manga explores the trauma they endured during and after the event.
But I Live: Three Stories of Child Survivors of the Holocaust Edited by Charlotte Schallié
This collection introduces you to three people who survived the Holocaust as children and who continued to be haunted by their experiences long after the war was over.
The English GI by Jonathan Sandler and Brian Bicknell
Sandler was a teenager attending school in New York when war broke out, separating him from his English Jewish family. This is the story of how Sandler ended up serving in the American army and of how his own family fared during the war.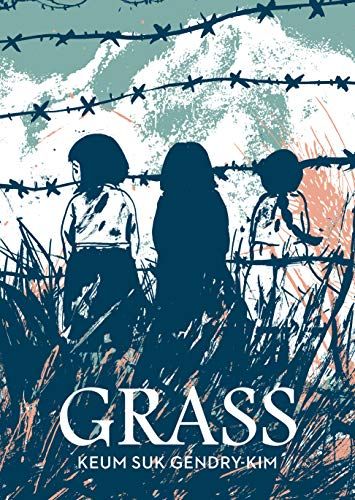 Grass by Keum Suk Gendry-Kim
With all the atrocities that occurred in World War II, it is too easy to overlook the Japanese army's sexual enslavement of Korean women and girls. This graphic novel tells the story of Lee Okseon, one of the many girls uprooted from her home, brutally mistreated, and then left to deal with the consequences alone.
Onward Towards Our Noble Deaths by Shigeru Mizuki
By the summer of 1945, it was clear to most Japanese soldiers that they were fighting for a lost cause — but they were pushed to keep fighting anyway. Mizuki, who was himself a soldier, writes here about the desperation and atrocities that characterized the war's final weeks.
A Sailor's Story by Sam Glanzman
Many comic book creators were drafted or enlisted in the war. Glanzman was one of them. In this memoir, he recounts his time on a Navy destroyer.
Soldier's Heart: The Campaign to Understand My WWII Veteran Father: A Daughter's Memoir by Carol Tyler
"Soldier's heart" is an old term for post-traumatic stress disorder. Tyler's father, who served in World War II, kept his pain hidden until decades after the conflict. This memoir recounts Charles Tyler and Carol Tyler's attempts to make sense of his service and his mental scars.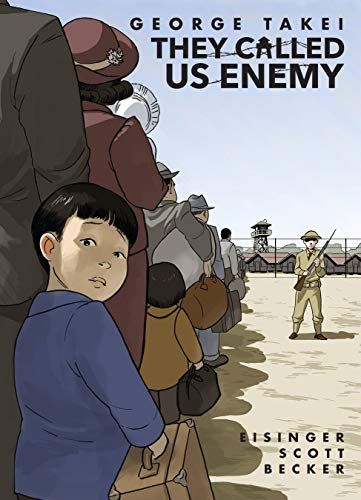 They Called Us Enemy by George Takei, Justin Eisinger, Steven Scott, and Harmony Becker
Through the infamous Executive Order 9066, President Roosevelt forced Japanese Americans living on the West Coast — even those who were citizens — to stay in concentration camps for the duration of the war, allegedly to prevent Japanese spies from undermining American security. Future Star Trek actor Takei, just a child at the time, and his family were among those forced to relocate.
We Are on Our Own by Miriam Katin
Miriam and her mother were living in Hungary during most of the war. But when the Nazis invaded, they were forced to fake their deaths and go on the run. Since Miriam was just a child at the time, her memory of their flight is sometimes faded or fragmentary, emphasizing the horror that something so terrible could happen to someone so young.
When I Grow Up by Ken Krimstein
In 2017, hundreds of autobiographies written by Jewish teenagers were found in a church basement in Lithuania. Krimstein took six of these stories and compiled them in a memorable, heartbreaking collection that reveals the hopes and dreams these young people had, unaware of how their world was about to collapse.
Comic Books About the Holocaust
The Butcher of Paris by Stephanie Phillips and Dean Kotz
While not directly about the Holocaust, The Butcher of Paris does tell the true story of a serial killer who took advantage of it: Marcel Petiot, who tricked fleeing Jewish people into believing he could help them, only to slaughter dozens — possibly hundreds — of desperate refugees.
I Survived the Nazi Invasion, 1944 by Lauren Tarshis, Georgia Ball, and Álvaro Sarraseca
Adapted from the prose novel, this tense graphic novel follows siblings Max and Zena, two Jewish children living in Poland in the 1930s. Antisemitism has long colored their lives, but when the Nazis invade and separate the children from their parents, things get exponentially worse. Max and Zena will come to rely on Jewish resistance fighters — and each other — to survive the horrors to come.
The Librarian of Auschwitz by Antonio Iturbe, Salva Rubio, and Loreto Aroca
This graphic adaptation of the novel follows Dita, an imprisoned Jewish girl who agrees to protect books for her fellow prisoners, risking her life to keep hope and knowledge alive.
The Photographer of Mauthausen by Pedro J. Colombo and Salva Rubio
Francisco Boix was a communist who was imprisoned at Mauthausen concentration camp. But Boix was also a photographer, which prompted one of the camp's officers to recruit him to photograph dead prisoners. Boix risked his life to leak these photos to the outside world and expose the truth behind places like Mauthausen.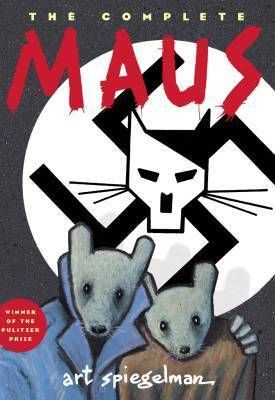 Maus by Art Spiegelman
This award-winning, somehow-controversial title is the gold standard when it comes to graphic novels about the Holocaust. Through interviews with his cantankerous father, Spiegelman weaves a tale of luck, courage, heartbreak, and multi-generational trauma that will stay with you long after you finish reading.
White Bird by R.J. Palacio
Part of the "Wonder" universe of stories, White Bird follows a young Jewish girl named Sara, who survives the Holocaust thanks to the French family who hides her and the boy who risks everything to keep her safe.
Comic Books About the Japanese and Japanese American Experience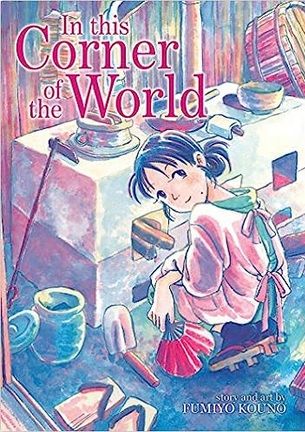 In This Corner of the World by Fumiyo Kuono
Whether dropping atomic bombs on Hiroshima and Nagasaki actually ended the war faster or "better" is still up for debate. (Ronald Takaki's Hiroshima makes a convincing argument that it didn't.) In any case, it's important not to forget the human beings whose lives were upended and destroyed by wartime. This manga follows Suzu, a housewife living in Hiroshima, and her struggle to keep her family together even as everything falls apart.
Showa 1939-1944: A History of Japan by Shigeru Mizuki
Unlike Onward Towards Our Noble Deaths, which focused largely on the lives of soldiers at war's end, this title tells both the personal story of Mizuki, who was forced into the army and shipped off to Papua New Guinea, and the broader story of how the war all but destroyed Japanese society.
Tokyo Rose: Zero Hour by Andre Frattino and Kate Kasenow
A Japanese American trapped in Japan after the Pearl Harbor bombing, Iva Toguri was pressed into service as a propaganda mouthpiece for the Japanese government. As "Tokyo Rose," she did her best to undermine any potential harm caused by her position and even became a favorite among American soldiers. None of that helped her when she returned to America and was charged with treason.
We Hereby Refuse by Frank Abe, Tamiko Nimura, Ross Ishikawa, and Matt Sasaki
Growing up, I only ever heard about the Japanese Americans who bravely fought for America. While we should absolutely teach their story, just as important are the stories of those who resisted. The American government's treatment of its Japanese American residents and citizens was deplorable (see: Displacement and They Called Us Enemy), and some courageous individuals fought back by refusing to serve, by declining to sign a condescending loyalty oath, or by going to court.
Trinity: A Graphic History of the First Atomic Bomb by Jonathan Fetter-Vorm
The Manhattan Project was one of the most incredible scientific endeavors in American history, complete with thorny ethical debates and larger-than-life characters. Trinity gives you an intimate glimpse at their complex world.
Comic Books About Fictional World War II Fighters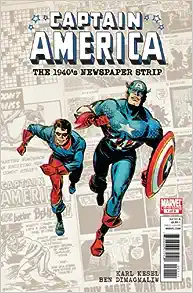 Captain America: The 1940s Newspaper Strip by Karl Kesel and Ben Dimagmaliw
This nostalgia-fueled strip revives the "simpler" days when Captain America and Bucky fought the Axis and their many dangerous experiments — including robots! — side by side.
Captain America: Truth by Robert Morales and Kyle Baker
Combining the legend of Captain America with the gruesome reality of the U.S. government's experiments on unwitting Black "subjects," Truth follows Isaiah Bradley as he is injected with a new version of the Super Soldier Serum and becomes a hero in his own right.
DC Comics: Bombshells by Various Creators
DC's greatest heroines take on the Axis in this stylish reimagining of the Golden Age of Comics. See Wonder Woman, Stargirl, Supergirl, Zatanna, and more team up to make the world safe once again!
Bombshells United by Various Creators
In this follow-up to Bombshells, our heroines confront the dark side of the American homefront, including the xenophobia that led to the widespread incarceration of Japanese residents and citizens.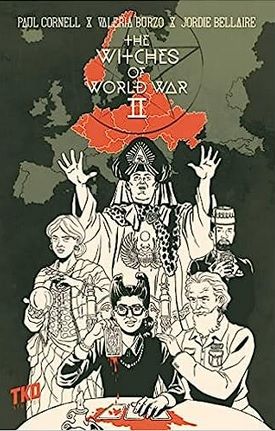 The Witches of World War II by Paul Cornell and Valeria Burzo
Hitler's obsession with the occult is well-documented. In this graphic novel, which is inspired by a true story, British intelligence seeks to exploit that fact by recruiting a coven of witches to capture Hitler's second-in-command, Rudolf Hess. Together, these offbeat, unlikely heroes will risk it all to help bring the Third Reich to its knees.
Comic Books About Real-Life World War II Fighters
The Courageous Six Triple Eight by Dr. Artika R. Tyner and Cynthia Paul
You don't have to fight to be a fighter. The Six Triple Eight was a battalion in the Women's Army Corps entirely made up of Black women. It was their job to sort through the mail and make sure that each soldier got his letters from home on time — a key part of keeping morale up on the front lines — all while confronting the racism and sexism that tried to hold them down.
Dreaming Eagles by Garth Ennis and Simon Coleby
The Tuskegee Airmen became some of the most celebrated American pilots of the war. But first, as Black men, they had to fight back against the racism meted out by the very people they were supposed to be serving with.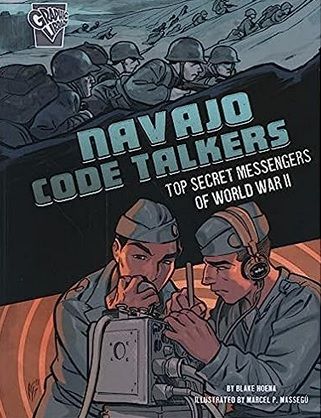 Navajo Code Talkers: Top Secret Messengers of World War II by Blake Hoena and Marcel P. Massegu
Keeping information out of enemy hands was always a top priority for the Allies. The Americans got a leg up in this regard thanks to the Navajo code talkers, whose unbreakable code, based on the Navajo language, served military intelligence very well indeed.
Night Witches at War: The Soviet Women Pilots of World War II by Bruce Berglund and Trevor Goring
American women were not allowed to fly combat missions. In the Soviet Union, however, some young women trained to do just that. Nicknamed "the Night Witches," they would fly their ramshackle planes on deadly night missions — with incredible results.
Shigeru Mizuki's Hitler by Shigeru Mizuki
In addition to writing Showa 1939-1944 and Onward Towards Our Noble Deaths, which relate the war from the perspective of an unwilling Japanese Soldier, Mizuki also penned this biography of Adolf Hitler himself.
Comic Books About World War II Battles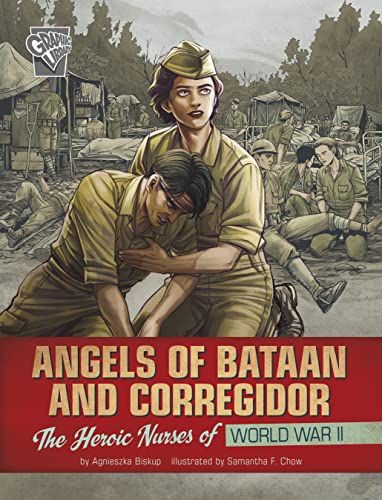 Angels of Bataan and Corregidor by Agnieszka Biskup and Samantha F. Chow
War nurses were often placed in just as much danger as the soldiers they treated. During the Japanese invasion of the Philippines in 1941, they fought valiantly to save as many lives as they could, even as bullets and bombs screamed over their heads.
The Battle of Guadalcanal: Land and Sea Warfare in the South Pacific by Larry Hama and Anthony Williams
The Battle of Guadalcanal was a turning point of the war in the Pacific theater, with the Allies winning crucial victories in 1943 from which the Japanese military never recovered. This and the D-Day book below are part of a series called "Graphic Battles of World War II," if you want more in this vein.
D-Day: The Liberation of Europe Begins by Doug Murray and Anthony Williams
D-Day was the codename for one of the largest (though, it must be said, not the largest) military operations in history, with the Allies coming ashore in Normandy, France, to free Paris — and all of Europe — from the Nazis' clutches.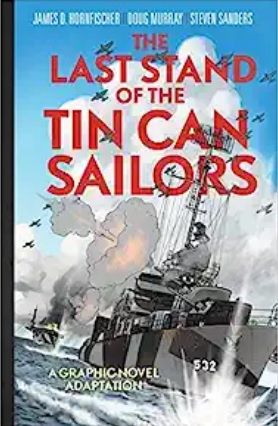 The Last Stand of the Tin Can Sailors by James D. Hornfischer, Doug Murray, and Steven Sanders
Adapted from the nonfiction book of the same name, this book tells the story of the men serving in Taffy 3, a small unit of hardly-armed boats that unexpectedly became the last line of defense against a Japanese invasion of the Philippine island of Leyte. Despite facing overwhelming odds, the men of Taffy 3 plunged into the Battle of Samar with determination and courage.
Raid of No Return: A World War II Tale of the Doolittle Raid by Nathan Hale
Part of Hale's series of historical nonfiction adventures for kids, Raid of No Return explains the history and execution of the Doolittle Raid, in which American bombers risked it all to bomb Tokyo in early 1942.
Comic Books that Reflect on World War II
Belonging by Nora Krug
Krug grew up in Germany around grandparents who had lived through the Second World War, but they never really shared their experiences with her. It isn't until Krug reaches adulthood that she asks them directly about their role in the notorious conflict.
Displacement by Kiku Hughes
In this inventive YA comic, a girl named Kiku is mysteriously transported back to the 1940s, when her own grandmother was taken to a Japanese internment camp. To find her way back to the present, Kiku will first have to discover first-hand what life was like for Japanese Americans in the 1940s.
Slaughterhouse-Five: The Graphic Novel by Kurt Vonnegut, Ryan North, and Albert Monteys
Vonnegut's antiwar classic is now available as a graphic novel, following the alleged adventures of World War II vet Billy Pilgrim as he exposes the futile, ludicrous nature of war.
The Three Escapes of Hannah Arendt: A Tyranny of Truth by Ken Krimstein
Before her seminal reporting on the trial of war criminal Adolf Eichmann, Hannah Arendt was herself a victim of Nazi persecution. This award-winning graphic biography tells the story of how she became one of the most important voices in documenting the events of the Holocaust and German totalitarianism.
World War Two Volume One: Against the Rising Sun by Jason Quinn and Naresh Kumar
This is the first book in a duology that explores the reasons why World War II happened, how the people with the power to stop it failed to do so, and why we can never allow a conflict of this magnitude to ever happen again.
---
Can't get enough Second World War stories? Check out these 100 must-read WWII books, or this shorter list of 2022 releases!