Back-to-school time means loading up on school supplies and taking your kiddo to get new shoes. You still have to do that, but now there's more than ever to get prepped.
I know it's a difficult topic, but certainly one you've thought about if you have a little one or even a teen at home. You need to consider your child's safety. Here's my advice to protect them in an emergency like a school shooting.
For young kids, some parents put an AirTag or another tracker in their pocket or backpack. (Apple says they're not intended for people, but it works.) Consider putting one in the car if your kid is old enough to drive. 
GENIUS TECH LIFE HACKS NO ONE TELLS YOU — UNTIL NOW
There's more you need to take care of. I'll walk you through it.
Check out Tech News and Hacks, the free newsletters read by over 500,000 people who want useful tech advice and are tired of tech news and tips meant for only experts and coders. Plus, it's actually fun to read!
This app is a must-download
When your child is missing, authorities need a physical description — height, weight, ethnicity, hair and eye color — to help search for them. They also need photos, names and any nicknames.
Providing all this information takes time. This is where the FBI Child ID app comes in. Store information on your children in the app so you can show it to authorities without wasting any time in case the worst happens. You can also send the information to police, security or other officials looking for missing kids.
You can add images from your phone's library, cropping and zooming as needed. The app also includes tips on keeping children safe and what to do in the first few crucial hours after a child goes missing.
The FBI says it doesn't collect or store any photos or information you enter into the app. The data stays on your phone until you send it to authorities.
I truly hope you never have to use this app, but if you do, you'll be glad you set things up ahead of time. It works with iPhone and Android.
Set up a secret communication method
Most kids carry phones in their pockets, but there may be situations where your child can't make a phone call, or, worse, they could have someone looking over their shoulder when they text.
A secret emoji is a great alternative to a standard emergency call or text. It's less obvious to others and gets the message across quickly.
Pick an emoji you and your family don't regularly use, but don't choose anything too obscure or hard to find. Exotic animals are great since they don't pop up in daily conversation like smiley faces or hand gestures
Once you decide on a secret emoji, sit your kids down and discuss the plan. Include the actions you'll take if they ever have to use it. You may decide as a family that if they send the emoji, you call immediately and tell them to come home.
Teach them the emergency modes
EXPOSED: UNCOVER THE TRACKING SECRETS OF APPLE AND MICROSOFT WHILE YOU WORK ON YOUR MAC OR PC
The built-in emergency features in today's smartphones can do a lot. If your kid has a newer iPhone or Android, walk through setting up what's below or do it yourself.
When you make a call with Apple's Emergency SOS feature, the iPhone calls the local emergency number and alerts the chosen emergency contacts via text message. The text includes the phone's location.
Here's how to make an SOS call on an iPhone 8 or later:
Press and hold the side button and one of the volume buttons. The Emergency SOS slider will appear.
Drag the slider to call emergency services. You can also continue to hold the side button and a volume button. Once the countdown ends, your phone will call emergency services.
(On an iPhone 7 or earlier, quickly press the side or top button five times to enable the emergency slider.
Remember, if you use the Emergency SOS feature, these contacts will receive a message indicating you are having an emergency.
Open the Health app and tap your profile picture > Medical ID.
Select Edit, then scroll to Emergency Contacts.
Tap the Add button, then tap a contact. Add their relationship.
Hit Done to confirm your changes.
Android's version of Emergency SOS works similarly, though you need to set it up ahead of time.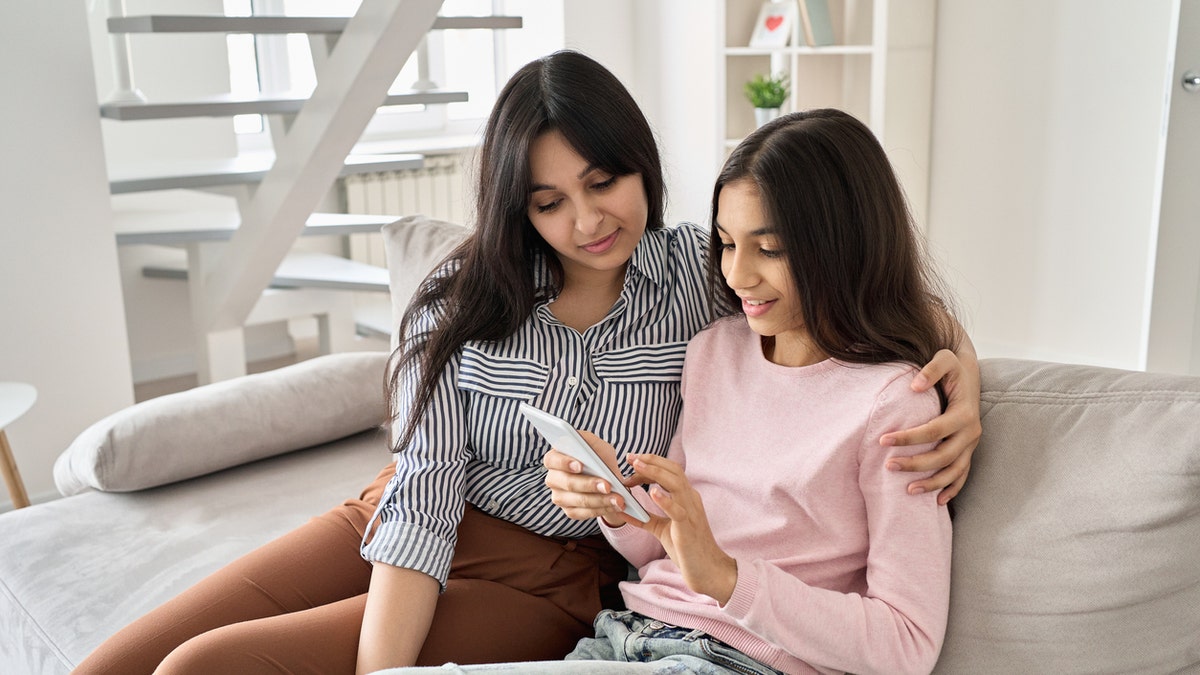 Open the Settings app on your phone.
Tap Safety & emergency > Emergency SOS.
From here, you can customize what happens when you use Emergency SOS. You can sound an alarm or stay silent, call an emergency number of your choosing, share updates and location info with your emergency contacts, and record a video.
To access Emergency SOS on an Android phone, quickly press the power button five times.
On a Samsung phone, steps may vary slightly. If the method above does not work, open Settings, look for Advanced features, then tap Send SOS messages. From here, you can choose your emergency contacts.
On a Google Pixel and other versions of Android, here's how to add emergency contacts:
Open the Safety app and sign in with your Google account.
You'll be prompted to add emergency contacts. Scroll through or search for a contact and tap the name to continue.
Next, you can add medical information. Tap Done to confirm.
I know it seems like a lot to do, but your family's safety — and the peace of mind you'll get — is worth it.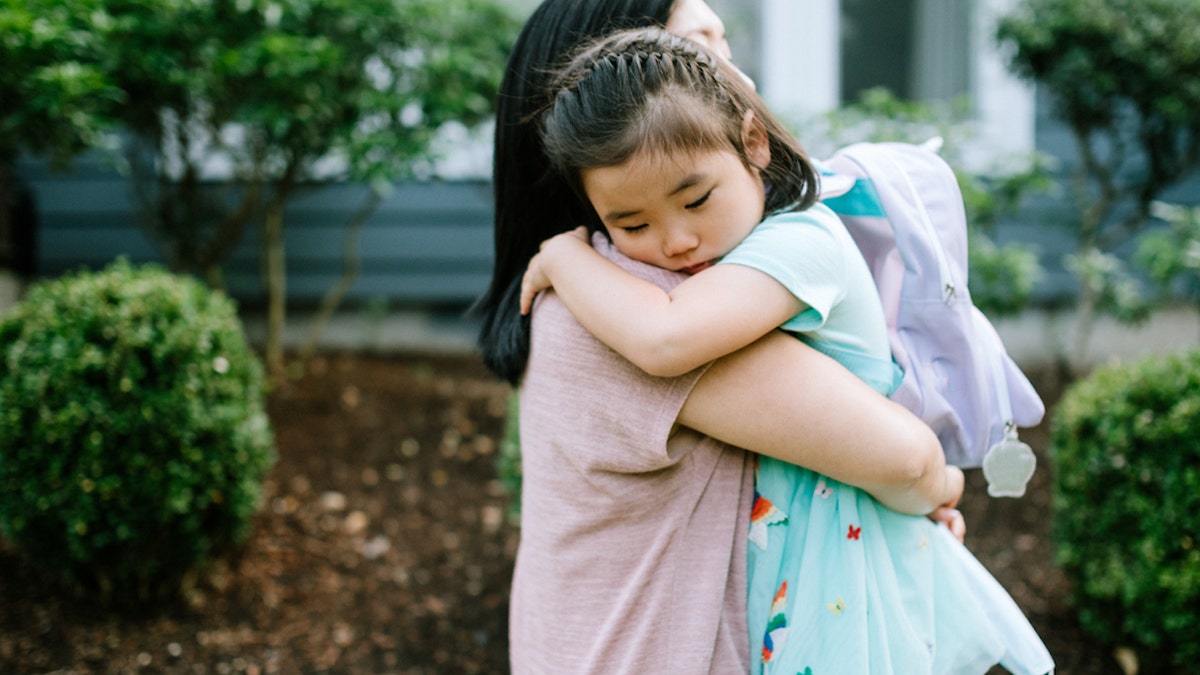 Keep your tech-know going 
My popular podcast is called "Kim Komando Today." It's a solid 30 minutes of tech news, tips and callers with tech questions like you from all over the country. Search for it wherever you get your podcasts. For your convenience, hit the link below for a recent episode.
PODCAST PICK: Creepy AI photo app, eBay jewelry heist & online dating for jobs
Plus, Benjamin and Holly's entire tech life is under attack — I give them my trusted advice. IOS 17 is coming this fall; here's why it's time to sell your older iPhones before they're worth squat. Samsung's new products and the "bougie broke" trend takes over TikTok.
Check out my podcast "Kim Komando Today" on Apple, Google Podcasts, Spotify or your favorite podcast player.
Listen to the podcast here or wherever you get your podcasts. Just search for my last name, "Komando."
CLICK HERE TO GET THE FOX NEWS APP
Sound like a tech pro, even if you're not! Award-winning popular host Kim Komando is your secret weapon. Listen on 425+ radio stations or get the podcast. And join over 400,000 people who get her free 5-minute daily email newsletter.
Copyright 2023, WestStar Multimedia Entertainment. All rights reserved. By clicking the shopping links, you're supporting my research.